The Steem News in 10 posts @ 8 April 2019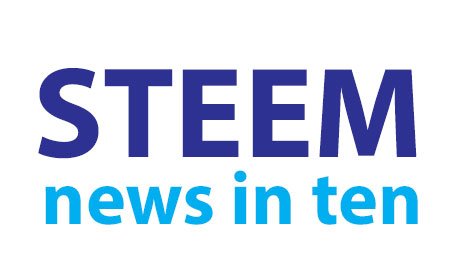 A big day on the Steem ranch...
Steem Monsters partners with TRON, Steem Monsters raises $100K.
Steemhunt smashes the IEOs and now goes bounty hunting.
And we have Steem Churn, DrugWars, PORT Tokens, ImpactN, dPoll, NextColony, dTube.Forum and Ithaca.
---
---
1. Steem Monsters partners with TRON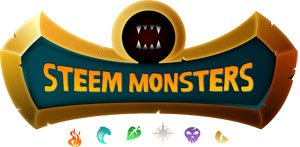 Steem Monsters has announced a major partnership with TRON.
Steem Monsters has partnered with the Sesameseed organization who are the top block producer on the TRON blockchain. Sesameseed runs a crowdfunding platform called SEEDGerminator which allows projects to raise funding from the Sesameseed and TRON community.
The funds raised from the SEEDGerminator campaign will be used to create a new front-end website for the game which will be integrated in certain ways with the TRON blockchain and various TRON wallet software.
There will be a gradual rebranding of Steem Monsters to the new non-chain specific name of Splinterlands.
The game will continue to be based on the Steem blockchain.
---
---
2. Steem Monsters raises $100,000 in 27 hours
Steem Monsters has raised $100,000 through a Steem-Engine Security Token Offering.
Steem Monsters created a SMTT token (Steem Monsters Team Token). In 27 hours US$ 100,000 was raised through sales of the token to less than 10 investors.
---
---
3. Steemhunt begins Market-Price-Pegged HUNT Bounty program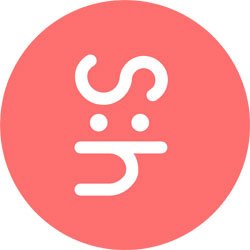 Steemhunt has now completed its impressive run of Initial Exchange Offerings with each round selling out in minutes or even seconds. Listing of the HUNT token will begin on the Daybit exchange in the next few weeks.
The innovative market-price-pegged HUNT bounty program has now begun. The program includes annual returns to delegators of 20% through a mix of STEEM, SBD and HUNT tokens.
If you want to know the back story of Steemhunt check out @jayplayco's well presented history...
---
---
4. Steem Churn Rate for January - March 2019
Witness @paulag has published another quarterly analysis of the churn rate on Steem.
There are a number of approaches to calculating the figures that give better, or worse, churn rates...
---
---
5. Revenue and Transaction analysis publised for DrugWars
Economist @blockchainstudio has presented a thorough analysis of revenue and transaction data for DrugWars.
@blockchainstudio concludes that "Drugwars may need some changes to survive" but notes that the team is working hard to bring in more changes to the game.
---
---
6. PORT Tokens launched for dApps signups
A new token PORT (Proof of Referral Tokens) has been launched to reward people for signing up to dApps on Steem.
DApps in the scheme so far include @steemmonsters, @magicdice, @steem.ninja, @drugwars and @kryptogamers.
---
---
7. ImpactN selected for the UN SDG Global Festival of Action
@impactn has been selected from among 500 applicants to be a partner at the United Nations SDG Global Festival of Action taking place in Germany in May.
ImpactN will be showcasing how they have integrated the Steem blockchain into their global collaboration platform.
---
---
8. Community Polls feature added to dPoll
Developer @emrebeyler is adding a Community Polls feature to @dpoll.
---
---
9. Second NextColony sci-fi RPG Story Contest launched
NextColony are supporting a second Sci-Fi RPG Story Contest organised by @art-universe.
@oliverschmid of NextColony is providing a prize pool of 50 STEEM.
---
---
10. Where to stay for the DTube.Forum in Barcelona
The DTube.Forum team have published a list of hotels and hostels near the event in Barcelona in May.
---
---
BONUS #1. Steem comic creator gets good press for Ithaca
Steem comic creator has been generating publicity for his new comic 'Ithaca' in the local press...
---
---
(change on previous day in brackets // n/c = no change)
Follow
@penguinpablo
,
@steem-data
&
@eforucom
for more statistics.
---
---
Visit the Steem Meetups & Events Calendar for a full list of meetups coming up...
---
---
This is #126 (08 Apr '19) of this daily news service.
Please let me know of any important posts or key data that should be included. Comment below or message me on Discord Pennsif#9921
---
[ graphics by @pennsif ]