Introducing PORT - Proof of Referral Tokens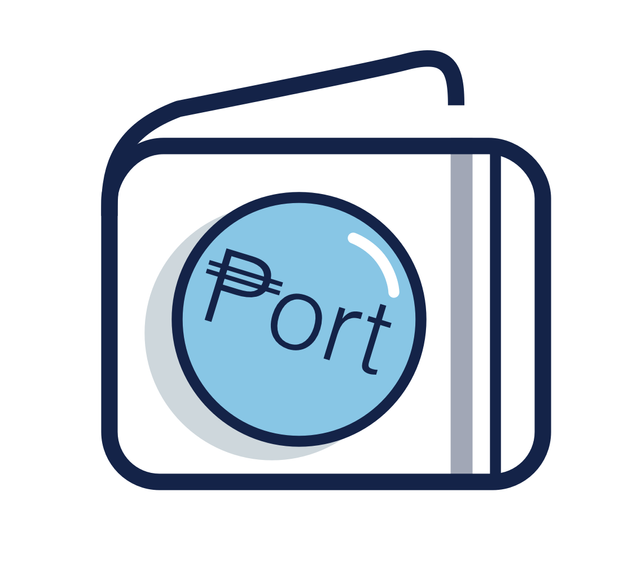 PORT - Proof Of Referral Tokens - is now launched!
What is PORT?
As the name says, Proof Of Referrals Tokens, whenever you sign up to any of the current dApps referral programs through the PORT referral link , you'll receive 50 PORT tokens sent to your Steem-engine account. The current dApps we support are , @steemmonster, @magicdice, Steem Ninja, @Freedomex ( soon) and @drugwars. Also to be added @Partiko, @Actifit shortly and @kryptogames.
Why PORT?
If you already playing it why not earn more ? By having one pool of rewards around dApps with referrals, we'll be able to reward you in PORT Tokens and create value of your holdings through a 90% buy back of these tokens from our users. As a hodl'r we have plans let you stake your PORT and receive more PORT, or SBD/Steem ( more on this soon ).
We are one of the few coins that will have a built-in revenues day 1 for our PORT holders & users of the Token.
More Reasons For Port
This is just the start of dApp development on the chain. We realize a few of these games already started a bit ago, but any new ones that come online ( @nextcolony ,or Hashking?), the holders of PORT will really see the power of the coin as we leverage each user signing up for these dApps.
Not only is PORT tokens helping sign up more users for Steem based dApp referral programs we are going to actively go outside the community and get other blockchain communities to join Steem and become holders of PORT for their dApp of choice of blockchains. More exposure of the Steem community the better!
Distribution and Token Information
Maximum Supply: 10,000,000
Distributed:
10 % given away 1 million
( sign ups, weekly contest)
10 % to stakeholders 1 million ( devs etc)
80 % for regular distribution: Minted by Portokens: 100 a day initial distribution
Distribution Of Supply per day: 50 100 per sign up/ 1,000 100 a day initial distribution
TBD: Monthly dividend x amount of PORT for being active users ( dividends in PORT )
Transparency:
We'll be using the ! bookeeping bought to post weekly our referal earnings from the main @portokens account.
How To Get Started Earning Port?
It is as simple as signing up to the following dApps w/ the following links:
Want To Earn More PORT?
Resteem this article and you will get 100 PORT
In addition to that, you will get 10 extra PORT for every 100 followers you have.
TL;DR
We are going to tokenize referral signups for Steem dApps & outside Steem.