Steem Monsters Completes First Ever Security Token Offering on Steem!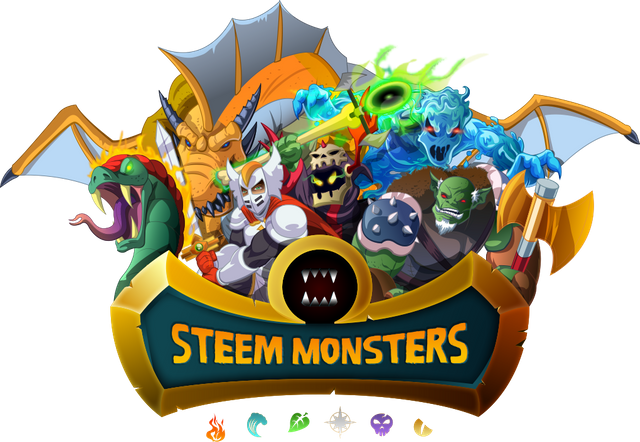 The Steem Monsters team is excited to announce that we have recently completed a $100,000 equity investment round via our Steem Monsters Team Token (SMTT) offering. The SMTT tokens were created on the Steem Engine platform, which is a smart-contract-enabled layer 2 solution running on top of the Steem blockchain.
The SMTT tokens have been registered with the US SEC as a restricted security token offering under Regulation D, Section 504 of the Federal Securities Act. This enables us to raise up to a maximum of $5 million per year through sales of the token to an unlimited number of non-accredited investors in the US or abroad.
The investment will enable us to grow the Steem Monsters team and execute on our incredibly exciting 2019 roadmap, as well as to ensure that we have enough working capital to weather any further drops in the crypto market without needing to power down and sell any of our Steem Power holdings at the current market prices which we feel significantly undervalue the tremendous amount of recent growth and potential of the Steem platform.
To our knowledge, this is the first time such an offering has been completed using a token that operates on the Steem blockchain, and we hope that this will help pave the way for other organizations to complete their own offerings using a Steem Engine token in the future.
We have also partnered with a local law firm that specializes specifically in blockchain law and regulation to provide an affordable legal services package that will be made available through the Steem Engine website in the near future to other businesses or organizations that wish to raise funds through a similar security token offering on the platform.
For any enquiries regarding participating in future Steem Monsters security token offerings or in running a security token offering through Steem Engine, please contact @aggroed or @yabapmatt on Discord or via email at [email protected]
We are extremely excited for what's in store for the rest of 2019 and beyond for Steem Monsters, Steem Engine, and the entire Steem platform, and we are incredibly grateful and humbled to be a part of such a fantastic community here on Steem that has made all of this possible!

Thank you for your continued support!
Steem Monsters Contact Info: