The Steem News @ 27 August 2019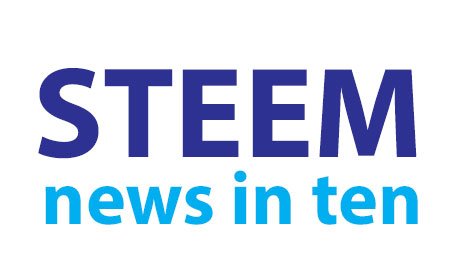 Hardfork 21 is with us.
With the Hardfork comes the Steem Proposal System, and free downvotes.
The Steem Times they are a-changing. #NewSteem est arrivé.
As well as the Hardfork there is also news from DTube, ATAIX, Steem Powered Investments, Steem Explorer, SteemWorld, Reddit, @spectrumecons and @theycallmedan.
---
---
1. Hardfork 21 is live
Hardfork 21 took place at 3pm UTC.
There was a small initial bug that appeared after a short time of running, but Steemit Inc together with a group of witnesses and community developers quickly identified and patched the issue.
By just before 7pm UTC the blockchain was again running smoothly with witness @gtg producing the first block...
Witness @netuoso provided some more information about the HF21 initial bug...
---
---
2. And the SteemDAO begins
The Steem Proposal System or SteemDAO developed for Steemit Inc by @blocktrades is now live.
This is an automated facility to provide funding for community led developments to improve Steem. It is funded by taking 10% of the inflation pool.
@jarvie from Steempeak yesterday posted a very useful FAQ on how the Steem Proposal System will function...
Some proposals have already been submitted including these from @jpbliberty and @steemfest...
You can see all the proposals submitted via either of these interfaces...
Developer @dmitrydao is also running a Discord for discussing Steem Proposals...
---
---
3. Lost Key Replacement for DTube Accounts
@dtube is offering a one-time opportunity for anyone who has lost the keys for their account...
---
---
4. Vote for STEEM on ATAIX
@acidyo is reminding the community to vote to get STEEM on the ATAIX exchange. Votes can be cast once every 24 hours...
---
---
5. Steem Powered Investments - how it invests
Steem Powered Investments @spinvest has posted comprehensive details of how it invests the STEEM people have invested...
---
---
6. New Broadcast facility added to Steem Explorer
Developer @jga has added a new Broadcast page to Steem Explorer.
This can be used to broadcast all type of transactions to the steem blockchain for example multisignatures, expiration times, steem proposals and steem-engine operations...
---
---
7. SteemWorld update to allow token staking
An update to Steemworld to allow direct staking of Steem-Engine tokens has been implemented by developer @steemchiller...
---
---
8. Onboarding via Reddit
@acidyo is looking to recruit people to Steem through the Steem subreddit by offering free accounts...
---
---
9. Profit sharing with Steem DApps
@spectrumecons has put forward ideas for advertising and revenue sharing by apps to help them build their user base and to add to their revenue...
---
---
@theycallmedan has announced the winners of his 1000 STEEM Noonies Giveaway...
Following on from the introducition of free downvotes in Hardfork 21, Dan is also offering upvotes for examples of spam and bid bot abuse...
---
---
(change on previous day in brackets // n/c = no change)
Follow @penguinpablo, @steem-data & @eforucom for more statistics.
---
---
Visit the Steem Meetups & Events Calendar for a full list of meetups coming up...
---
---
This is #162 (27 Aug '19) of this daily news service.
Please note - before the break in publishing the last edition of The Steem News was #153 which was published on 6 May 2019.
Please let me know of any important posts or key data that should be included. Comment below or message me on Discord Pennsif#9921
---
[ graphics by @pennsif ]