HF21 - SPS Proposal: SteemFest - Travel Reimbursement Fund @t-r-f funding
Dear Steem community, with HF21 just around the corner in a couple of hours (!) an exciting new chapter in the 3.5 year old Steem chain is about to enter. Not only will the economics regarding author and curator distribution change, will the chain see a separated downvote resource pool, but also another new exciting option arises, namely: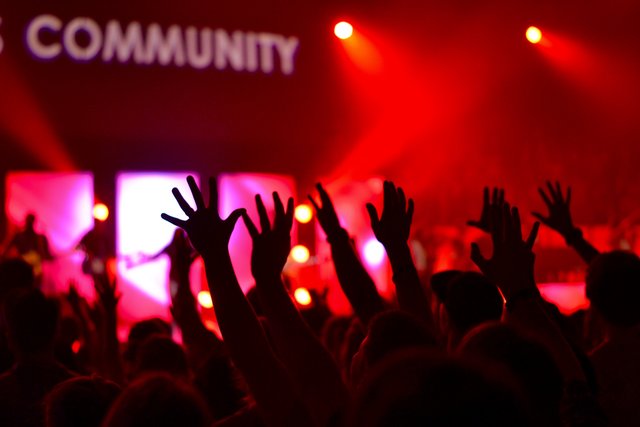 Photo by William White on Unsplash
Steem Proposal System: Community voted funding distribution
Steem has a -slowly declining- inflation (printed with every new block) which is used to pay authors, curators, witnesses. From HF21 onwards, 10% of this inflation will be allocated for community voted distribution. The idea is that anyone can propose projects and request funds for the projects. Then people can vote on those projects to receive projects.
This is a democratic way where stakeholders decide what happens with those 10% of inflation. To prevent abuse, a so-called "refunder" type proposal (vs a "paying"- type proposal) can (and most certainly will) be created (see @gtg's recent post) and voted on to set a threshold. If everybody thinks it is good to not fund any projects, simply vote for the refunder proposal to raise its bar vs other voted projects. You can't vote against any proposals, but if you don't like a project-proposal, you can just decide to not vote for it.
Proposed Project: SteemFest Travel Reimbursement Fund 2019 @t-r-f
The SteemFest Travel Reimbursement Fund, hosted through the
@T-R-F
account is a fund which every year is open to community donations for SteemFest go-ers. The idea behind this fund is to make it possible for as many people each with their own specific economic status to come to SteemFest, by having these cost-reliefs funded by the community. Anyone can donate to
@t-r-f
by sending Steem or SBD - or even other Steem-engine tokens, which will be distributed right after SteemFest to all applicants for the donated funds.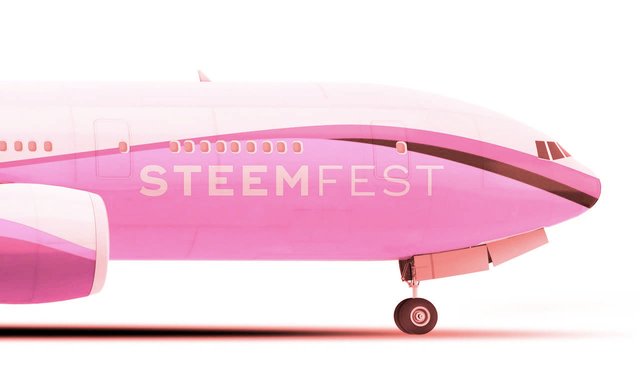 During the SteemFest days, on-site only (proof of attendance), attendees can apply to get their part of the donated funds. How much everyone receives is calculated based on the single-leg distance from originating airport to destination (Bangkok this year). Everyone can choose to apply or not. Applying is required should you want to receive a part of the donation pie, and if you decide not to apply, you basically give up your piece, which will result in a bigger piece for the applicants.
A couple of days after SteemFest, all calculations and fund distributions are done on-chain and the @t-r-f will be emptied through the distribution:
Base-pay: Allocating 10% of the donated funds to distribute evenly to every applicant for the Reimbusement Funds. Formula: 1/total_applicants * (total_funds * 10%)
Adding up all single-leg distances from the applicants.
Per applicant share formula: user_single_leg_distance / total_single_leg_distances * (total_funds * 90%) (+ the base pay (1)).
Announcing the SPS Proposal for SteemFest's Travel Reimbursement Fund @T-R-F.
To leverage the new SPS feature of HF21, introduced today on 27 August 2019, the user
@steemfest
applies for receiving funding to be distributed into the
@t-r-f
account, to be given to applicants of the SteemFest Travel Reimbursement Fund in Bangkok during SteemFest 4 (see details in previous paragraph).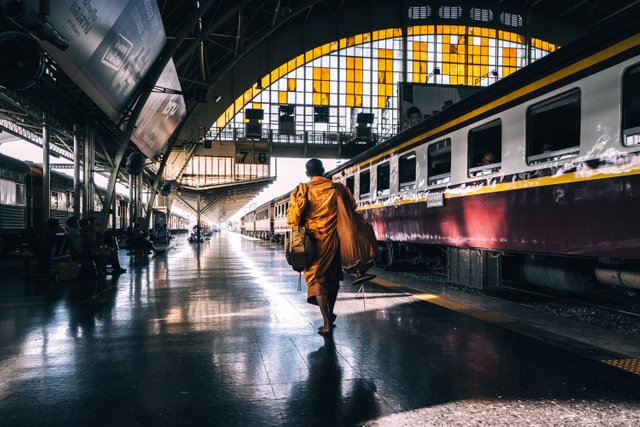 Photo by Ryan Tang on Unsplash
The Steem Proposal System is meant for projects enhancing the Steem blockchain, taking it to the next level. The idea behind SteemFest is to connect people from all over the Steem ecosystem together to enable that goal of enhancing the Steem blockchain, through fostering relationships and creating meaningful connections.
Daily pay request: 77.777 SBD
As an hommage to Link777 @steemfest/@t-r-f applies to receive: 77.777 SBD (seventy seven Steem Based Dollars and seven hundred seventy seven micro sbd cents). (At current prices this is about 5% of the total daily inflation available for SPS payments.)
For a duration of 77 days:
Start payments: 30 august 2019 (you can already vote now)
End payments: 15 november 2019
Escrow / payments receiver: @t-r-f
To separate the annual Travel Reimbursement Fund from the SteemFest budget, this dedicated account @t-r-f has been used since SteemFest 1 in Amsterdam and been relieving people's SteemFest attendance costs thanks to community donations!
Immediately after 15 november 2019 all funds will be distributed to the applicants of the Travel Reimbursement Fund.
Should this proposal get voted in, it would receive a maximum total funding of 5988.829 SBD, all distributed to SteemFest attendees. Please note that the SPS is constructed in a way that only 1/100 of the total funds under management by the SPS-fund (via the special @steem.dao user) can be paid out daily, and that the balance sheet starts with 0)
The received funds will 100% go to SteemFest attendees to relief their travel costs
This fund runs completely independent of the SteemFest event
Please understand this is only a proposal. Only if enough stakeholders vote for it, it would receive funding.
Please use the comment section below for constructive discussions about this proposal and whether you will support it.
Like every year, the SteemFest Travel Reimbursement Fund is also open for generic donations. Simply donate by transferring any amount of SBD / Steem / tokens to @t-r-f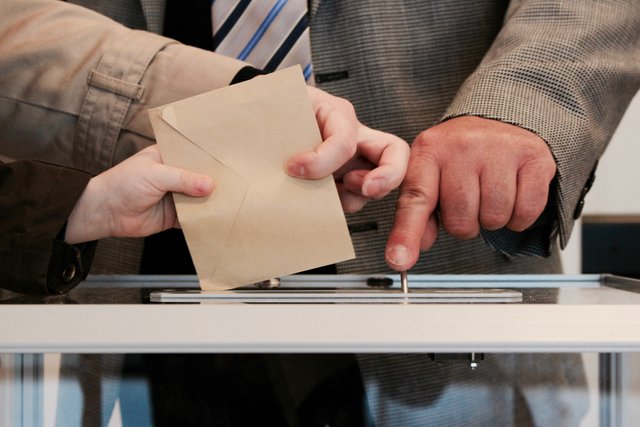 Photo by Arnaud Jaegers on Unsplash
Like the proposal? Here are the voting instructions:
Cast via: