The Steem News @ 17 February 2020 - news from @andrarchy on the Tron / Steemit Inc partnership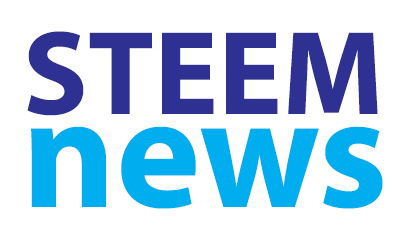 There has been some more clarity today about the Tron / Steemit Inc partnership from an interview with Head of Communications @andrarchy.
Also in this edition there is news and updates about Reviewhunt's traffic jump, the DTube Mainnet launch and the BEERlovers of Steem.
And there are more additions to the Diary Dates section as well as regular updates on the Steem Foundation and the Steem Proposal System, and another Featured Contest.
---
---
1. The Tron / Steem Partnership
A little more clarity on the changes afoot today, with the first communications from any of the Steemit Inc team.
First up @exyle did an interview with Steemit Inc Head of Communications @andrarchy. From the discussion @exyle highlighted these points...
The team was part of the deal and no one was laid off.
They did not know when the deal happened (but were aware of talks with parties, basically they learned with us when it happened).
No ads soon on steemit.com (thanks @justinsunsteemit).
No token Swap.
No moving to TRON.
Faster onboarding is something @justinsunsteemit mentioned as very important.
Communities on steemit.com within 2 weeks.
@andrarchy has also put out a personal statement about the Tron / Steemit Inc situation...
As have @vandeberg and @gerbino from the Steemit Inc technical team...
---
In case you missed it @aggroed has now posted the recording of Saturday's special Witness Forum about the Tron arrival...
For anyone who would like to read more carefully what was said in the DLive AMA with @justinsunsteemit and @ned on Saturday @ericwilson has very helpfully transcribed the whole discussion...
---
@dalz has produced some interesting data about the current Tron situation - particularly relating to who is powering down...
---
Top 20 witness @aggroed has produced another update on his current feelings about the Tron / Steem partnership...
In the post @aggroed references this new YouTube from @justinsunsteemit...
---
---
And in other news...

2. Reviewhunt sees massive jump in traffic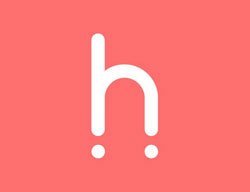 After a Korean YouTuber released a highly viewed video all about Reviewhunt on Saturday the site saw a massive jump in traffic with new sign-ups reaching over 3,400.
More than 260 quests were created in 2 days and over $3,000 sales revenue generated...
The @roadofrich gaming platform has been utilising @steemhunt's Reviewhunt by running quests like this...
---
---
3. DTube Mainnet - Launch date & update
@dtube has given an update on their current plans.
Uptake on their DTC token sale has not been as high as expected so they are adjusting their future plans.
The launch of the Mainnet is now scheduled for 10 May...
---
---
4. BEERlovers News
@beerlover has posted the latest news about what is happening in the world of the BEER token including links with the new Steem City game and the upcoming BEERbrew...
---
---
Steem Proposal System update
The Steem Proposal System (SPS) today has a daily funding budget available of approximately 2587 SBD.
There are now 8 proposals receiving funding from the SPS - @yabapmatt (Steem Keychain), @netuoso (Vessel Desktop Wallet), @anyx (API infrastructure), @thecryptodrive (Power Down reduction), @thecryptodrive again (SBD Potato Top Up), @thecryptodrive (anti - Power Down reduction), @steemonboarding (Steem Onboarding) and @howo (SMT testing).
These successful proposals are currently receiving a total of 797 SBD per day from the SPS...
---
One of the organisers of this summer's BLOCK Party @enginewitty has posted a reminder about the SPS proposal looking for funding to support people wanting to go to the event...
---
---
Steem Foundation update
The Steem Alliance Community Foundation @steemalliance have released the minutes of their last two meetings attended by @shadowspub, @phage93, @alexvan, @guiltyparties, @transisto, @aggroed and @inthenow...
Their next meeting is scheduled for Wednesday 19 February 2020.
---
The Steem Foundation is holding a Marketing Forum to discuss its new website...
---
---
Community Watch
@d00k13 has set up a Hive Community for OneLoveDTube...
---
---
Contest of the Day
Travel Writing Contest
Write about your travels on Travelfeed.io. 100 STEEM to be won. Organised by @invisusmundi...
---
For a list of all the current contests on Steem check out this new list from @pennsif...
If you know of any current contests missing from the list leave a comment for @pennsif or message him on Discord @Pennsif#9921.
---
---
Dates for your Diary...
---
For a full list of Steem Meetups and Events...
---
Tuesday 18 February - The Steeming Pile, Vimm.TV
@johnspalding's live streamed open broadcast 'The Steeming Pile' is back, with new co-host @pennsif...
The recording of the last edition of 'The Steeming Pile' is now available...
---
Wednesday 19 February - Steem Philippines Weekly Meetup
Meetings every Wednesday in Davao City organised by @chrisrice and @steem-ph...
---
Sunday 23 February - Steem Foundation Marketing Forum
Hosted by @shadowspub and @aggroed in the Ramble Discord Channel...
---
Thursday 27 February - Adelaide Monthly Steem Meetup
Organised by @mattclarke, 6pm local time at The Jade Monkey, Flinders Street, Central Business District, Adelaide.
---
Friday 6 March - SoCal Steem Meetup
For Steemians in Southern California. Organised by @socalsteemit at Taco Surf...
---
Saturday 25 April - SteemCampUK #3
Organised by @shanibeer and @lloyddavis in Leicester...
---
Friday 15 - Sunday 17 May - DTube Forum 2020
Organised by @hauptmann, @artakush, @greencross, @sergiomendes and @tibfox in Hamburg, Germany...
---
Saturday 20 June - Steem Canna Fest 2
Organised by @canna-curate in Portland, Oregon...
---
Tuesday 23 June - Sunday 28 June - The BLOCK Party, USA
The second annual BLOCK Party being organised by @enginewitty, @bluefinstudios and @dreemsteem. It has now been confirmed that the event will take place in Olcott, NY...
@bluefinstudios is also organising a Steem Summit at The BLOCK Party...
---
Friday 26 June - Sunday 28 June - JAHMFest2020, Jamaica
Organised by @donald.porter and the @ReggaeSteem team...
---
---
Follow @penguinpablo & @steem-data for more statistics.
---
---
This is #261 (17 Feb '20) of this daily news service.
---
---
[ graphics by @pennsif ]