Interview with @andrarchy about TRON and OpenLink.
---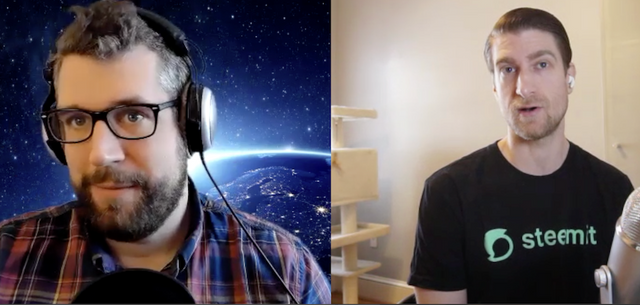 ---
Instead of running around like a headless chicken screaming any old shit and creating more FUD than anyone can stomach, @blockbrothers went and simply asked and got the answers from @andrarchy.
Simple right?
In the future let's be more professional, cause this was simply embarrassing. Especially witnesses should know that it's impossible to just copy a blockchain like Steem and paste it onto TRON.
We don't consider Tweets sources, and only what you hear directly from @justinsunsteemit and Steemit Inc. we consider real sources.
Witnesses should be calm and assertive and act like leaders until they have the facts. You can't go around creating FUD.
---
To recap this interview (from 00:00 - 24:10).
---
The team was part of the deal and no one was laid off.
They did not know when the deal happened (but were aware of talks with parties, basically they learned with us when it happened).
No ads soon on steemit.com (thanks @justinsunsteemit).
No token Swap.
No moving to TRON.
Faster onboarding is something @justinsunsteemit mentioned as very important.
Communities on steemit.com within 2 weeks. Go @roadscape!
---
Most importantly: The team is fully committed to the Steem community. The capital that the TRON foundation can provide towards Steemit can be a massive win-win for both parties, and it's time to get excited about the possibilities.
---
ps. Openseed will release Open Link within a month! Private Chat coming to you soon!
---
On a personal note, @blockbrothers thinks that @ned was dead weight. We believe he lost his passion for Steem and are happy he passed it on. We wish him all the best.
@justinsunsteemit now has the power to bring this place to higher levels than otherwise would have been possible.
But make no mistake: we as a community are strong. Why? Because we are real and we care. Never forget that.
If you enjoyed this interview and think @blockbrothers is a good addition to Steem we would like to take this moment to ask for a witness vote. We have lost some major support recently and can do with some support (we mean, there is even a dead witness above us now, that is an insult to everyone that runs a witness for Steem in the lower regions).
Steem on!
---

---
If you support us please vote here for @blockbrothers or set us as proxy
or use these SteemConnect links



---
Makers of Steemify. The dedicated notification app for anything happening on the Steem blockchain.




or apply for the Android beta here : [email protected]
Get our tools:
---
Get in touch:

https://blockbrothers.io
[email protected] | [email protected]
Telegram: https://t.me/blockbrothers

---
▶️ 3Speak