Sleep part-7
Hello Steemians...,,,
Hope you all doing good..,
This is the another post from my ongoing series Sleep Science of sleep,
Below is the list, which already been talked in my earlier posts,
1.Sleepwalking,
4.Snoring,
Now it's time to figure out another question from the list below,
Question 7. What biological changes are there in the brain during sleep ?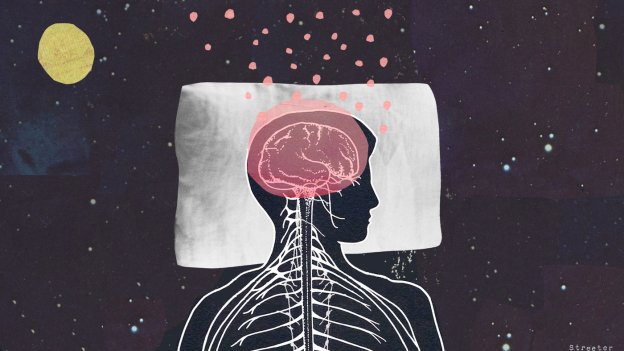 An average adult sleep 8 hours a day, But throughout the night, The flow of sleep does not flow in the same rhythm. Eight hours duration are divided into average 5 cycles, Besides, In each cycles there're 4 stages too.
Sleep is a daily routine of our life, Then also, After knowing about it in detail and in simple words, We can not take it as a granted, As it is not a normal or simple topic or subject.
After sleep and more about dream process been found mysterious since centuries, The first viewpoint of scientist's peek about this subject has been noted in 1953, Eugene Aserinsky and Nathaniel Kleitman was the scientists, They discovered two type of functions, Rapid eye movement (REM) and non-Rapid eye movement (nREM). As the name implies REM, The type of work in which the asleep person's eyeball moves while eyelids are closed ,like he is sitting in the tennis court's stand and his eyeballs move left to right and right to left, respectively. The person sees a lot of things in the closed eyes. The brain remains active as well, The heartbeat's rates get slightly faster, And respiration momentum also increase.
Many dreams' come during REM stages. What asleep person saw in the dream does not remember in the morning, because the hard disk of the brain can not store dream's data efficiently.
A person's Sleeping brain's non REM mean nREM work of process is different. It has divided in 3 stages, If we wake up a person during stage 1 of nREM, Then the person will wake with the illusion that he was not sleeping, and he thought that he was in awakening position, But he doesn't remember that he was sleeping, During the first stage of sleeping, A person gradually started falling in deep sleep.
During stage 2 of nREM, Body muscles get loose and relax, The new power are transmitted in the body with the biochemical process, This phase is best to take nap at noon, After waking, its feel absolutely refreshing, Perhaps, This is why some management guru call this noon's sleep a Power Nap, It is also the fact that Scientist Thomas Edison got most of the ideas, after a short noon nap, Mostly we don't get dreams during stage 2 of sleep.
Stage no 3 of nREM is an immensely deep sleeping stage. At that time also dream chances be rare or less. Due to whole day work and stress the body need repairing, so Intensive care and repair of damaged body systems also occur during this period. For example. The Endocrine Pineal Gland with the help of hormones strengthen the muscles, bones, and immune system. Which means that during the third stage of nREM many neuron of the brain work together for repair and health of the body.
There's a lot more to write about this topic, but I am exhausted of doing a lot of research and most importantly readers will get bore with the long blog. That's all on this topic.
Now started feeling relax that 90 % work of the subject Sleep has been done.
Just one question left from these series, Which are..,
Question 8. What is the accurate reason for a dream ? How brain function at that time ?
For the answer of this question please wait for my next blog.
Thanks for reading,
Comment welcomed,
Appreciate my work with thumbs up,
If you believe this post will help others than upvote and resteem it,
Thanks for read...,