Sleep part-6
Hello Steemians...,,,
So guys,How you all doing ? I wish and hope that you all enjoying sunday but i am here on sunday too,
To complete the next question from my series Sleep
Thanks for being and encouraging me ...,Those who come here for the first time plz read my earlier work about this series Sleep,
let's make one more step ahead and talk about..,
Question no.6. Why our eyes always closed while we are sleeping ?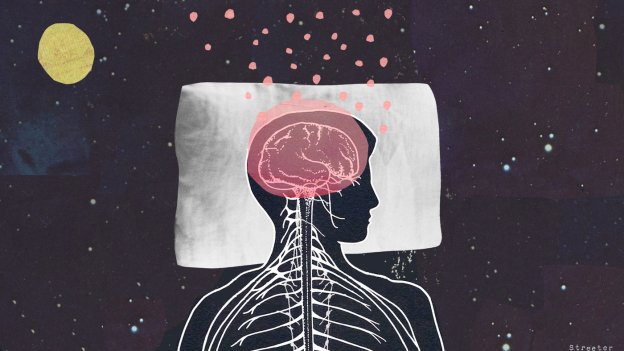 picture source
There are two main reasons for the eyes being closed during sleep.
First ,The muscles of the eyelid become automatically loose at the time,Lethargy starts initially from the foot parts.When a person falls into bed to sleep,Firstly his feet muscles feels sleepiness,Step by steps it gets insensible,It has stressed the whole body weight against the gravity,For whole day,That's why legs get first chance to get sleepy.There after insensibility gradually move towards the torso, neck, jaw and face, eventually reaching to eyelids,Each muscle of eyelids get loose,In this action the seventh nerve of the eyelids has the basic role,If they do not work properly than the eyes do not close completely and eyeballs can't get moist too.eyeballs does not have cardiovasculares(blood vessel), Therefore, during the awakening period, It takes some oxygen from outside. At the time of sleep,It's backside of micro cardiovascular(blood vessels) deliver(provide) the necessary oxygen.
Second reason of the sleeping person's closed eyes is that his brain should be somewhat sleepy.If the scenes in front? of the eyes keep it awake then the nervous system of the brain will not get sufficient rest?.As a fact?, Sleep is more important to the brain and the nervous system than other body parts.
Below is the questions which we will talk in next blogs..,
Question 7.What biological changes are there in the brain during sleep ?
Question 8. What is the accurate reason for dream ? how brain function at that time ?
Above is the usual question which comes in our mind..,we will discuss all of them simultaneously in my next blogs.
Thanks for reading,
Comment welcomed,
Appreciate my work with thumbs up,
If you believe this post will help others than upvote and resteem it,
Thanks for read...,