Pay Your Rent in Bitcoin?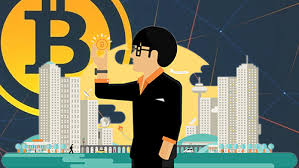 We have been hearing a lot about how bitcoin is being accepted in in real estate transactions all over the world. Even here in the US there have been some properties sold using the digital currency. Now, thanks to a new app, tenants will have the option to use Bitcoin to pay the rent too.
Starting early next year, a tenant can pay in Bitcoin through the mobile app. ManageGo, a Brooklyn, New York-based rental platform that offers landlords and tenants payment and maintenance scheduling services through online and mobile applications, is now adding bitcoin to the list.
"We lead in innovation, so we saw bitcoin was something that's going to happen and become a standing currency sometime in the future," said Chaim Lowenstein, vice president of business strategy at ManageGo.
According to him, their landlord clients have been asking about the option although there have been no requests by tenants to pay rent in Bitcoin yet. Still, they are gearing up for it and expecting that there will be greater demand for it soon. Rather than spend money on additional amenities, they are adding value by letting them pay with Bitcoin. Tenants can go online or on their phone's app and make the payment in Bitcoin. Because of the volatility of it , the price is locked in at the time of the payment. It's converted to US dollars and the landlord gets the rent payment in dollars. Property owners from all over the US can use the service.
Read more about it here
---

Please be sure to check out my others articles on real estate, investing , and cryptocurrency ( and some other random dog stuff)
I always upvote comments to my blog posts