10 Ways to Make a Small Bathroom Look Bigger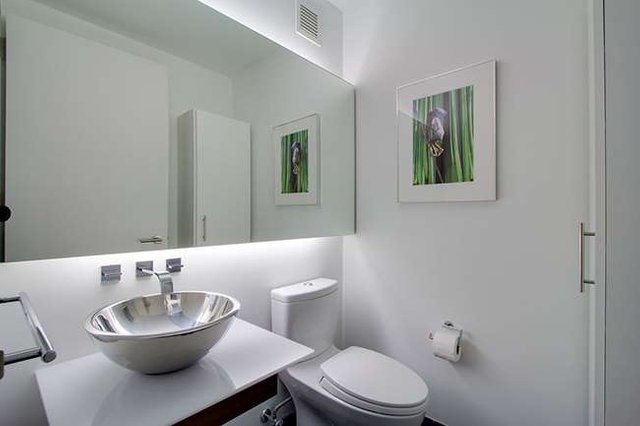 When potential buyers are looking at houses - they look very carefully at the kitchen and the bathrooms. For many home buyers, these rooms can make or break a sale. If the bathrooms seems too small, your buyers or renters just might pass on it. So what do you do if your bathroom is too small? Have no fear - there are a few things you can do to give the illusion of a larger bathroom that feels like it has more space in the article below.
 
To summarize your options, here is the list:
1. Brighten the room
2. Add mirrors
3. Install a sliding door
4. Think pedestal sink
5. Streamline storage
6. Choose light-colored flooring
7. Eliminate clutter
8. Hide the bathmat
9. Raise the shower curtain bar
10. Go frameless, clear, and cohesive in the shower.
Read the whole article here on MSN - it has some very interesting ideas on why the items listed above will help to create the illusion of more space in your bathroom.
10 Ways to Make a Small Bathroom Look Bigger
---

Please be sure to check out my others articles on real estate, investing , and cryptocurrency ( and some other random dog stuff)
Top 5 Real Estate Posts This Week on Steemit 10/22/17
How to Earn More Income with Out of State Investing
The Secret to Finding Real Estate Deals in a Hot Market
5 Ways to Earn Passive Income While Sleeping, Surfing, or Watching TV