Pennsif's Broadcasting Services : Can I help you with your radio show, podcast, social broadcast...?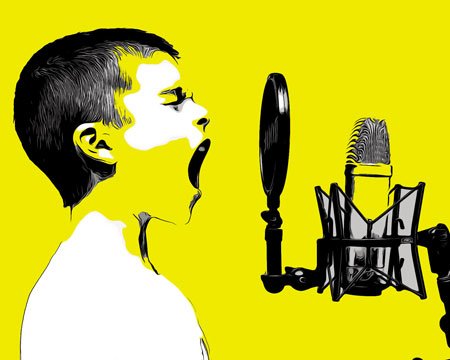 On Thursday I held my first open forum style show - The What Makes A Good Radio Show Radio Show.
It was great to have so many people listening in and to have 15 excellent guests from all parts of the steem radio / podcasting / social broadasting ecosystem sharing their views and ideas.
I was inspired by the show. From the enthusiasm of the participants and from the evidence of the growing numbers of 'broadcasts' of all types it is clear there is a strong and increasing demand for this sort of output in the steem world.
---
Since the show I have been thinking hard about how I might contribute and help the steem social broadcasting ecosystem evolve and thrive.
I am not in any shape or form a broadcasting expert. Before I arrived on steem I had never done anything like this before. But through my involvement with MSP Waves, and with great guidance and assistance from the likes of @globocop, @r0nd0n and @ma1neevent, I have developed some ability to put on my own style of radio shows.
Since I started solo-hosting in January I have produced over 70 shows and interviewed well over 300 steemians. My main shows have been The Alternative Lifestyle Show, My Life In 8 Songs and Here Comes The News.
I would like to therefore offer up what I have learnt so far to help other shows - whether just starting out or already established.


Some of the areas I might be able to help with include :
finding guests
prepping guests for shows
developing ideas for shows
reviewing existing shows
sourcing music and musicians for shows
producing shows
promotion of shows
developing and running quizzes and competitions for shows
financing shows
training for show delivery
I am also happy to come on as a guest, particularly if you have a last minute drop-out.
There will be no charge for these services. Although I would appreciate in return a donation to the A Dollar A Day charitable project I run...
If I get too much demand I may have to review this strategy, but for now I am all yours...
Anyone interested please message me on Discord - Pennsif#9921
Thank you.
---
---
MORE OF MY POSTS...
---
---
[ graphic from pixabay.com ]