Do you feel Anhedonia?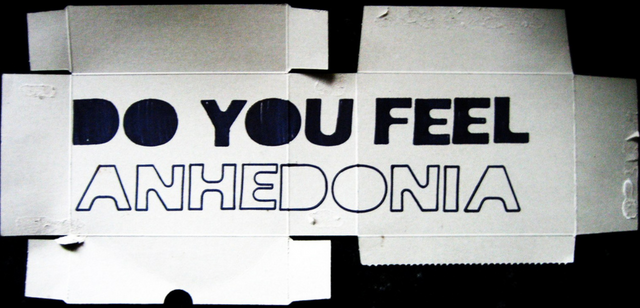 📷

Anhedonia is the inability to experience pleasure, which may be total or partial and even related to a single thing. One study showed, for example, that some people are unable to take pleasure in music.
Pleasure is a reward, whether physical or moral. If we eat something we like we feel pleasure and if we take positive action too. This is closely related with who we are and what makes us human, when we feel pleasure from something negative we suffer from some kind of personality disorder.
It's especially sad that some people cannot enjoy music because music communicates feelings like perhaps no other artistic expression. The reason for this is not that these persons don't understand it, as they may be perfectly capable of explaining what the author may have wanted to convey with the work.
It's estimated that the percentage of the population that can't feel pleasure in listening to music is between 2% and 5%, but the anhedonia is wider, usually appears with the depression that accompanies it as a terrible travel companion. It also sometimes occurs in people with dementias such as Alzheimer's, and sometimes tests to evaluate it are also useful for detecting schizophrenia.