PIVX Analysis: Is the Correction Over?

SUMMARY
PIVX seems to have nearly completed, if not already, an expanded flat (3,3,5) correction (abc, red). Altcoins espcially seem quite enamored with expanded flats; I've never seen such frequent occurence of this type of correction. This goes to show the differential in how Cryptos behave vs Equities. Yet again, another example on how one can't overlay a cookie cutter equity based Elliott Wave (EW) guidance on Cryptos. The fact that the b wave is higher than the origin of wave A shows the earliest indication of an expanded flat.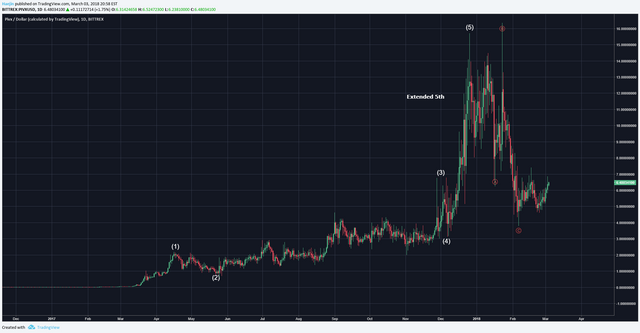 The subwaves have been appropriately filled in as it is the best way to determine quality control for EW count accuracy. No, it's not perfect; such does not exist unless you have a crystal ball and no man has one.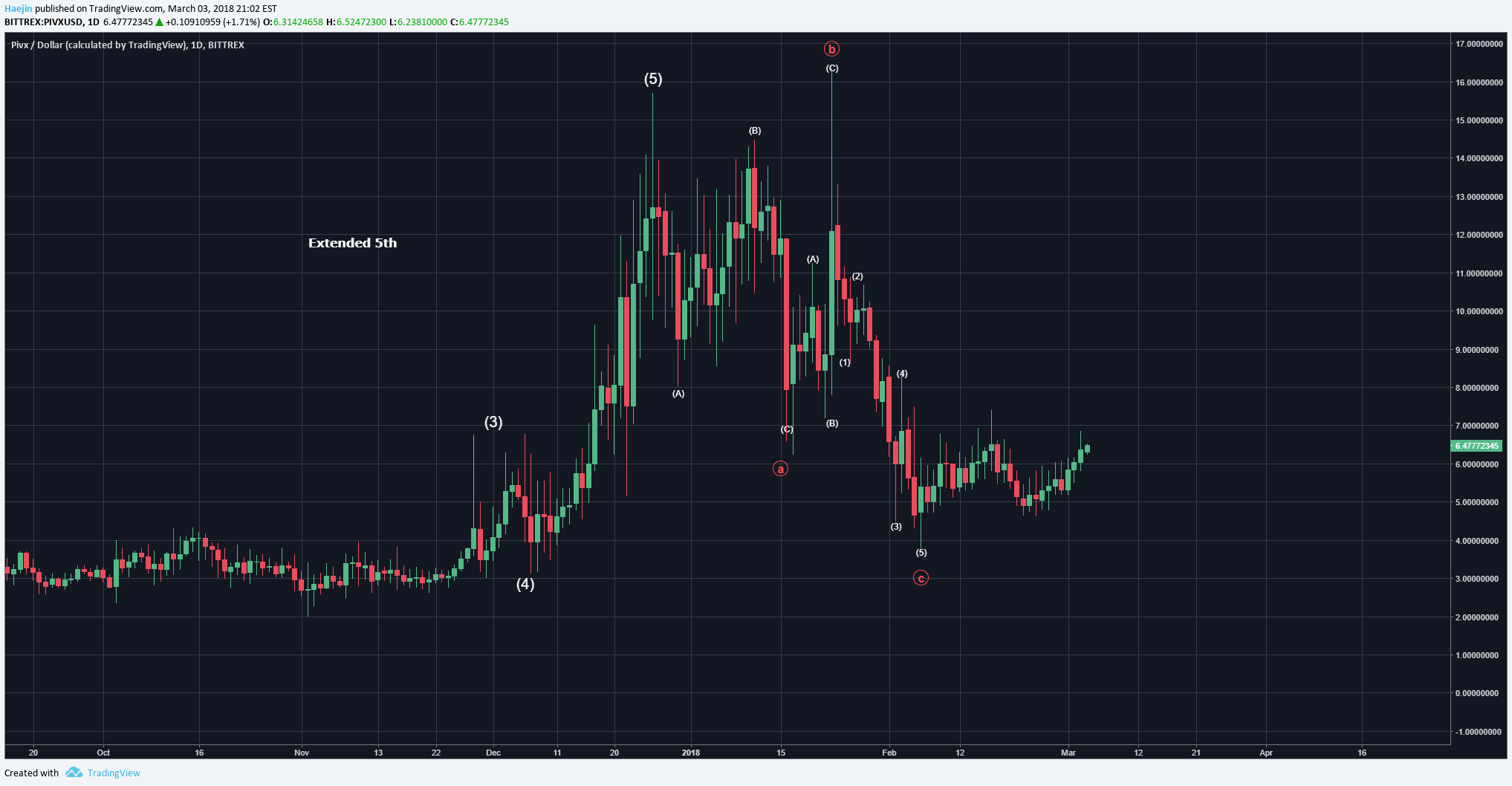 The bullish count would look like below (blue waves). Each wave is positioned to the native Fibonacci zones and that means that it might be variant from the cookie cutter Fib lines. However, I've spent 20+ years in learning there is reason why prices often fall between or "far" away from established Fib levels. There is a rationale for all events.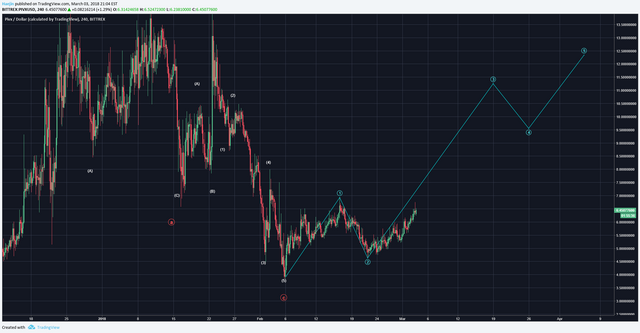 While the primary count is of the blue waves shown above; an analyst always keeps awareness at top of mind and it can't be ignored that the three wavish nature is quite apparent. Hence, the red abc is labeled and no further until more price data become available.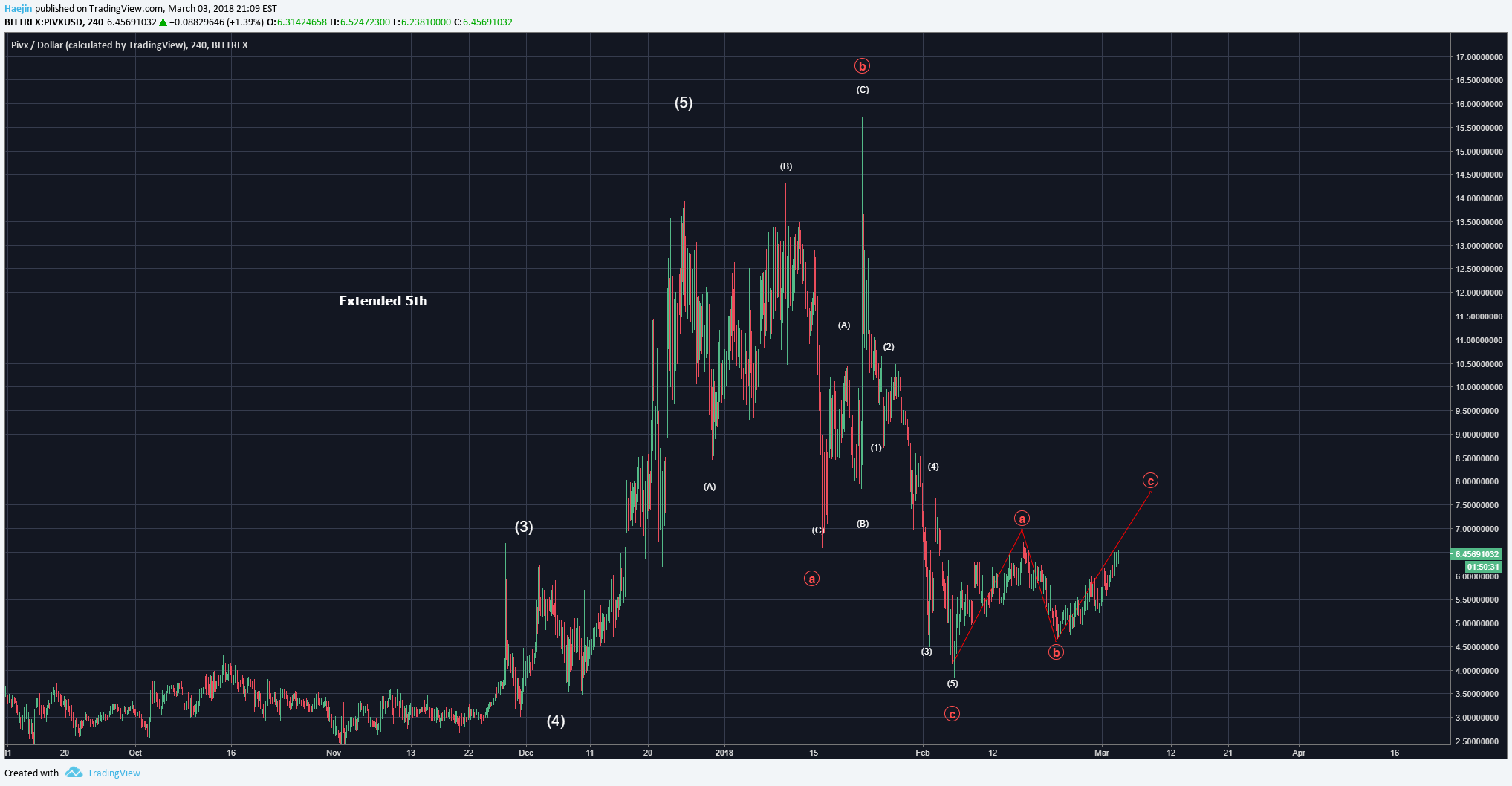 Legal Disclaimer: I am not a financial advisor nor is any content in this article presented as financial advice. The information provided in this blog post and any other posts that I make and any accompanying material is for informational purposes only. It should not be considered financial or investment advice of any kind. One should consult with a financial or investment professional to determine what may be best for your individual needs. Plain English: This is only my opinion, make of it what you wish. What does this mean? It means it's not advice nor recommendation to either buy or sell anything! It's only meant for use as informative or entertainment purposes.
Please consider reviewing these Tutorials on:
Elliott Wave Counting Tutorial #1
Elliott Wave Counting Tutorial #2
Elliott Wave Counting Tutorial #3
Laddering and Buy/Sell Setups.
Laddering Example with EOS
Tutorial on the use of Fibonacci & Elliott Waves
@haejin's Trading Nuggets
Essay: Is Technical Analysis a Quantum Event?
Follow me on Twitter for Real Time Alerts!!
Follow me on StockTwits for UpDates!!
--
--