Yearbook 2000-2001 Part A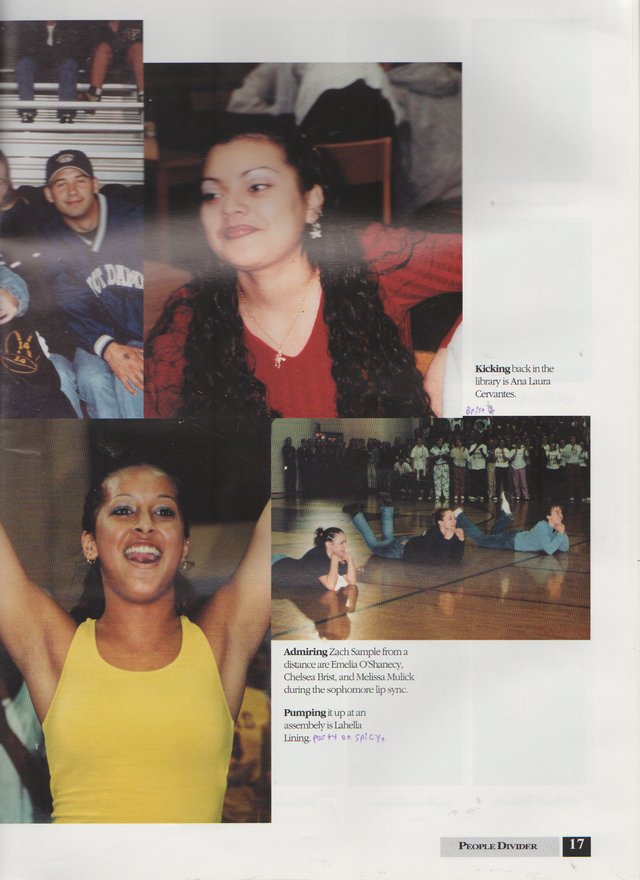 Be spicy & be the spice of life.
Pay it forwards. That is what it is all about. Be part of global Revolutions. Never stop dreaming. Never stop spreading the Oatmeal. Aint nothing better. Lahella Lining was a beacon of light.
Go Vikings
I'm an Alumni of the Forest Grove High School (FGHS) in Forest Grove, Oregon (OR), USA, attended it from 2000-2004, graduated on Tuesday, the 8th of June, 2004. After that, I went to the Word Of Life Bible Institute (WOLBI) in Pottersville, New York (NY). Here are some photos from my first high school yearbook.
Yearbook's Front Page
Page 000A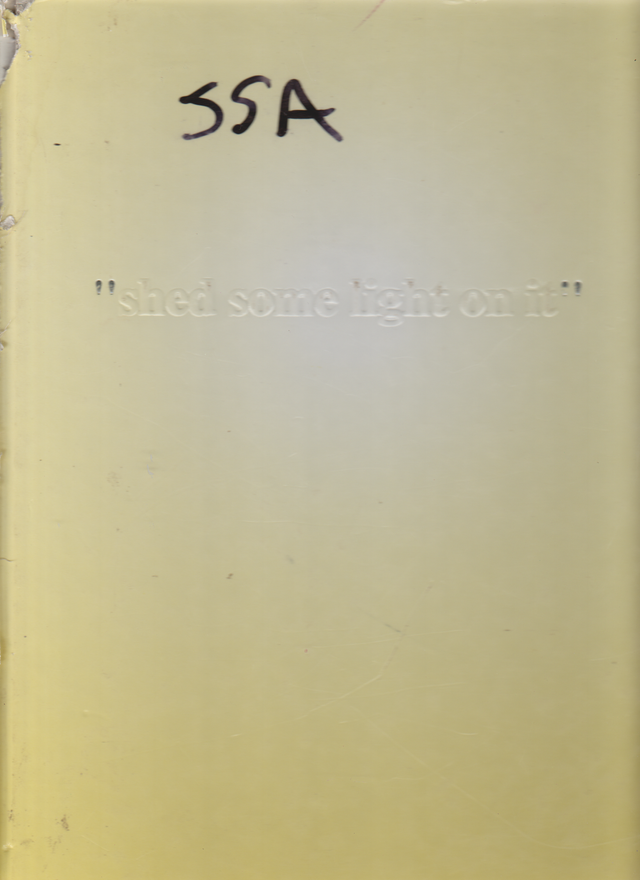 Yearbook's Table of Contents
Page 000B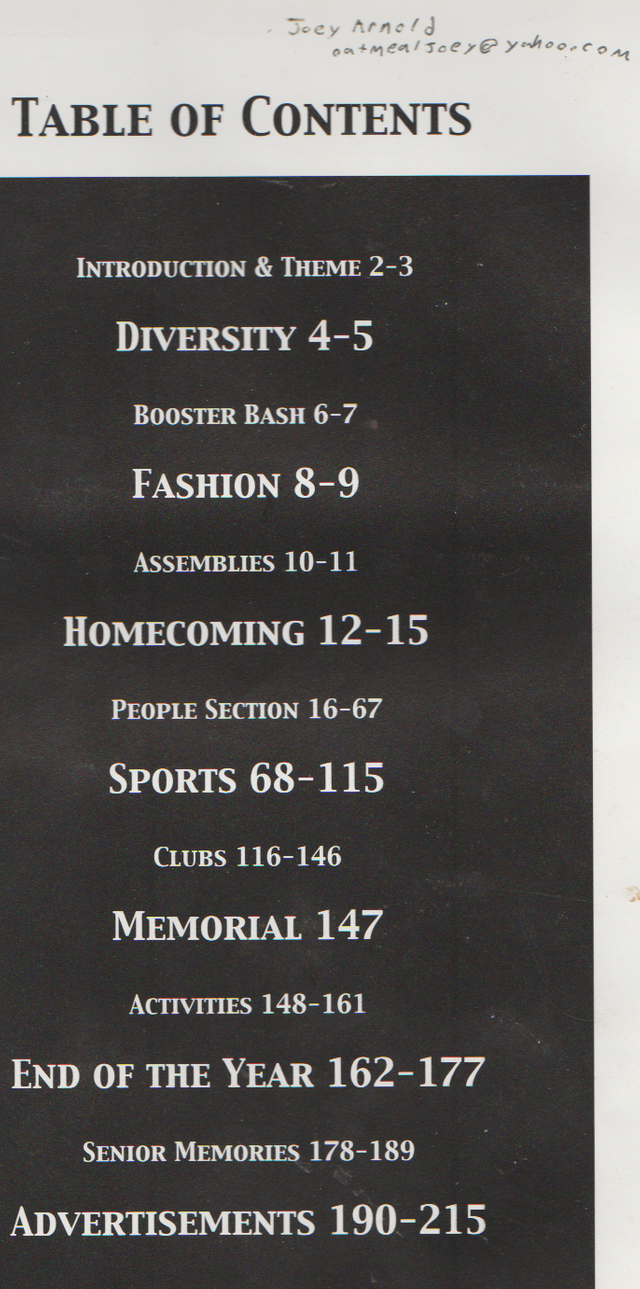 The Optimist: 2000-2001
Page 000C

Shed some light on it, mix it up, shake it up, got integrity?
Page 003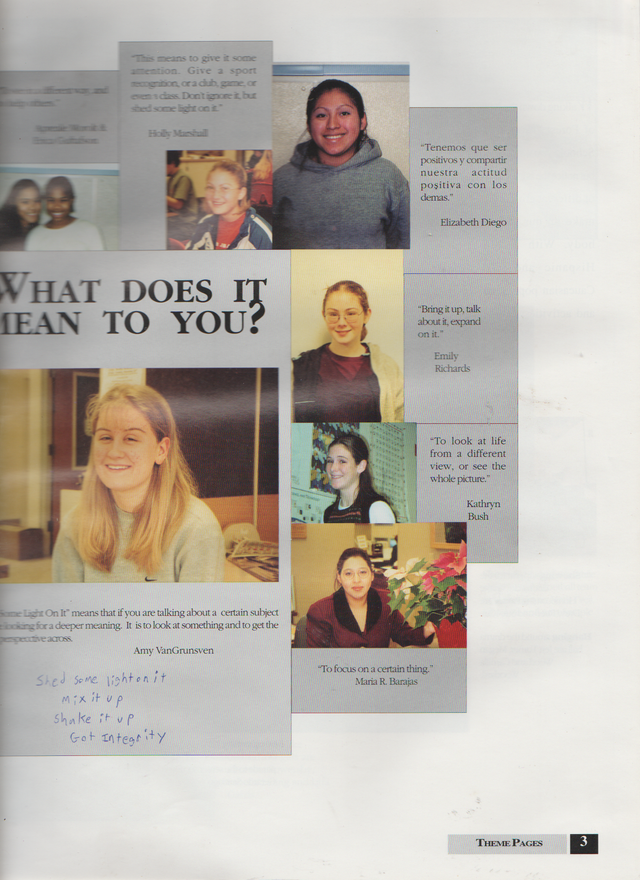 Diversity is a state of mind.
Page 005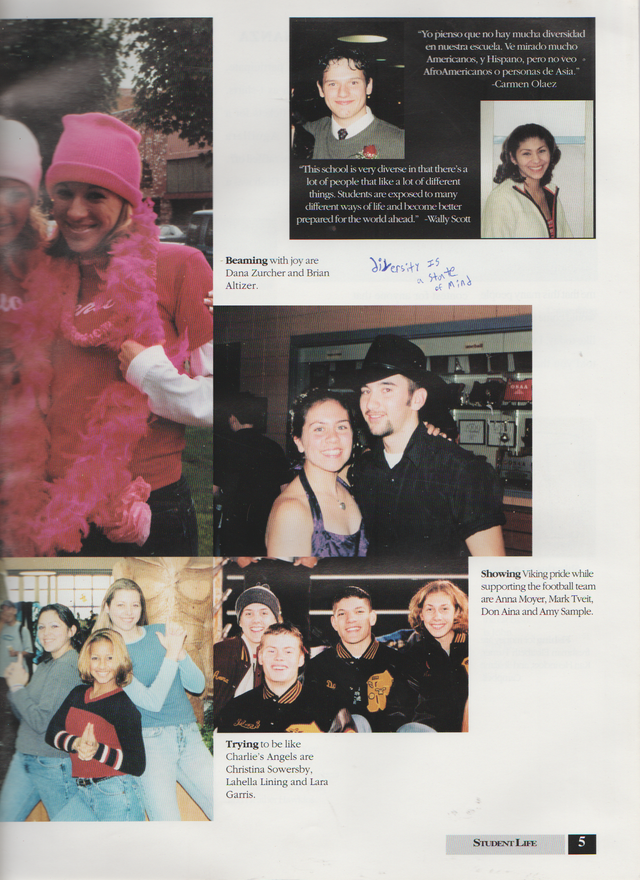 Shalane Campbell & Kari Herinckx were in some of my classes. Shalane was very encouraging like Dani. She made me smile at times. She was interesting. Aaron Murphy rode my bus. He wore glasses, tight jeans. He would get off the bus & start to run home. Students, on the bus, would laugh at him, at least a few times. He looked back a few times & looked ashamed, shocked, surprised.
Page 006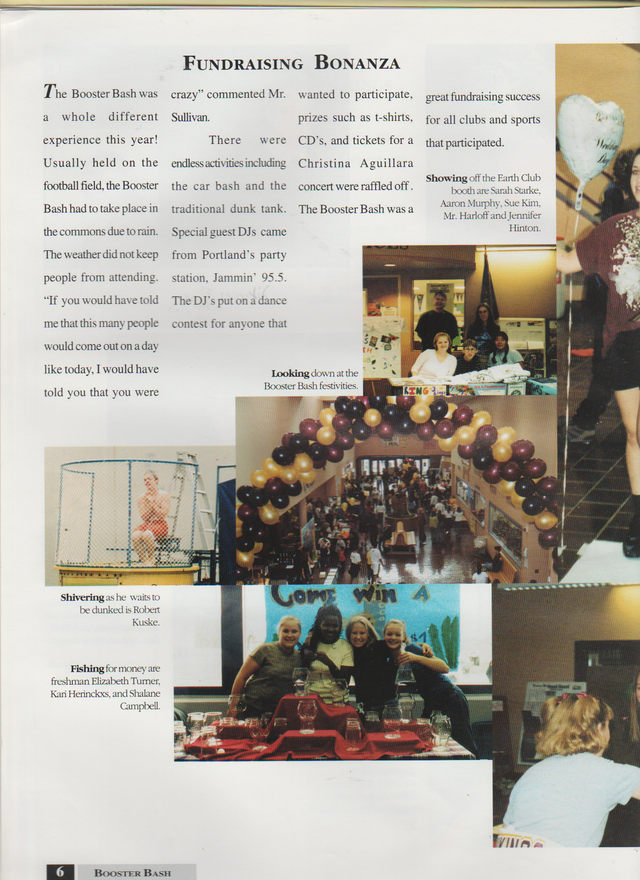 John Barackman talked to me a few times. He might have been in cowboy cliques, groups, or other similar groups, during high school. Not sure what they called themselves, but some of them dressed like John, with straw hats, like Tom Sawyer. Some of those people teased me, possibly. At the time, I didn't think people teased me, generally. Looking back, I'm thinking to some extent, some mocked me. Some bullied me, perhaps. But generally, I didn't focus on it. I didn't see it a lot. To some extent, people liked me. Many people knew me. Shy but steady perfection does the job.
Page 009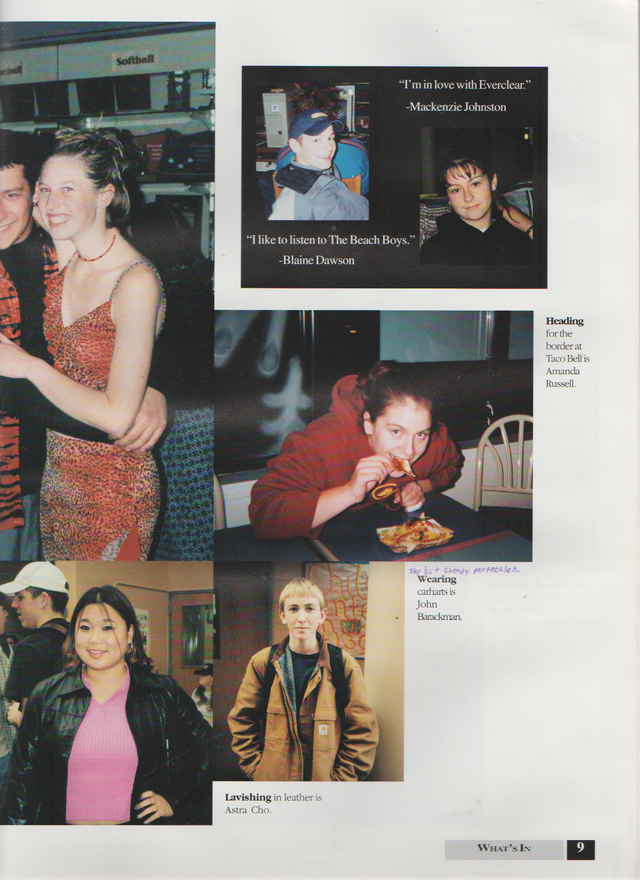 Mix it up, said Kari Herinckx. She was a light at school. She was very encouraging. That must be how she became the Student Body President during our Senior Year, because so many people liked her. She was the Mix It Up Queen.
Page 011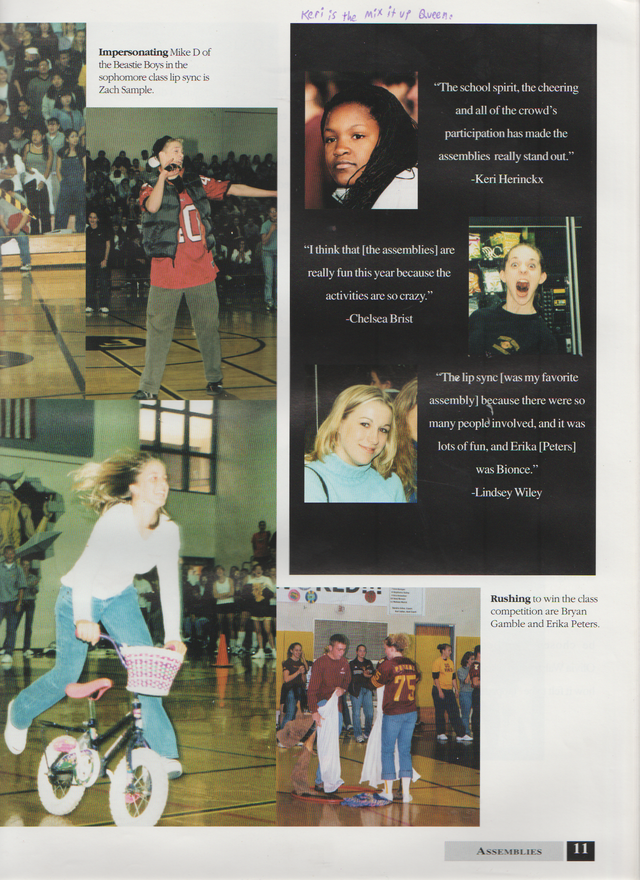 Valeska Sanders was one of my friends. She was a cute, funny, interesting girl. I'm not exactly sure if she was in any of my classes or not. Possible P.E. Reunited with her one time around like 2009 in Portland, Oregon. We caught up with how life was after high school. She asked me what I thought about certain things from high school. I enjoy reflecting on things like that with old friends. Very inspiring. Valeska was wild in the sense that she was charismatic and funny. She made people laughed. She ran around the school halls a few times. Some piggyback rides that she partook in with guys.
Page 013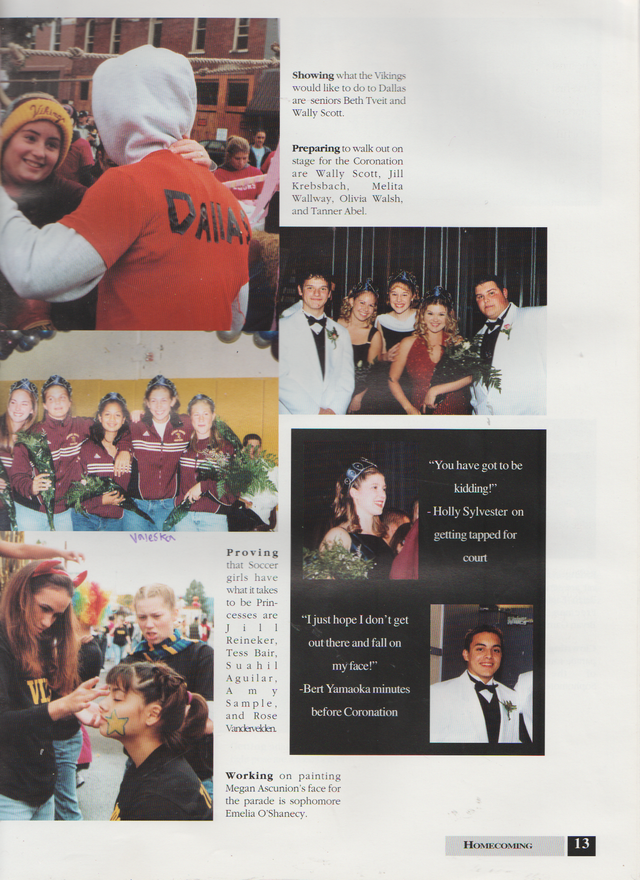 I worked with Greg Evers during my Senior Year as a co-manager with Richie Van Dyke with the Girl's Basketball Team. Evers & Vernon would encourage me to distinguish between fact & fiction.
Page 016