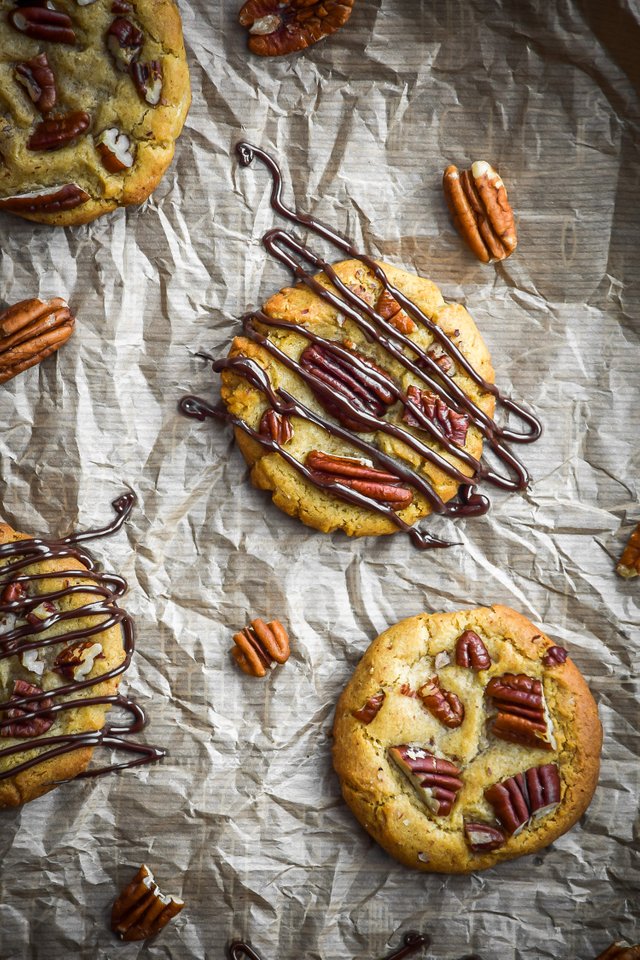 Happy weekend!
How was your week? Mine was good, a little bit crazy and I still have a busy weekend ahead planned, but I'm really excited about it. Can you believe it's already February???? Oh well, I'll just have to try to savor the blur of it all as it passes by.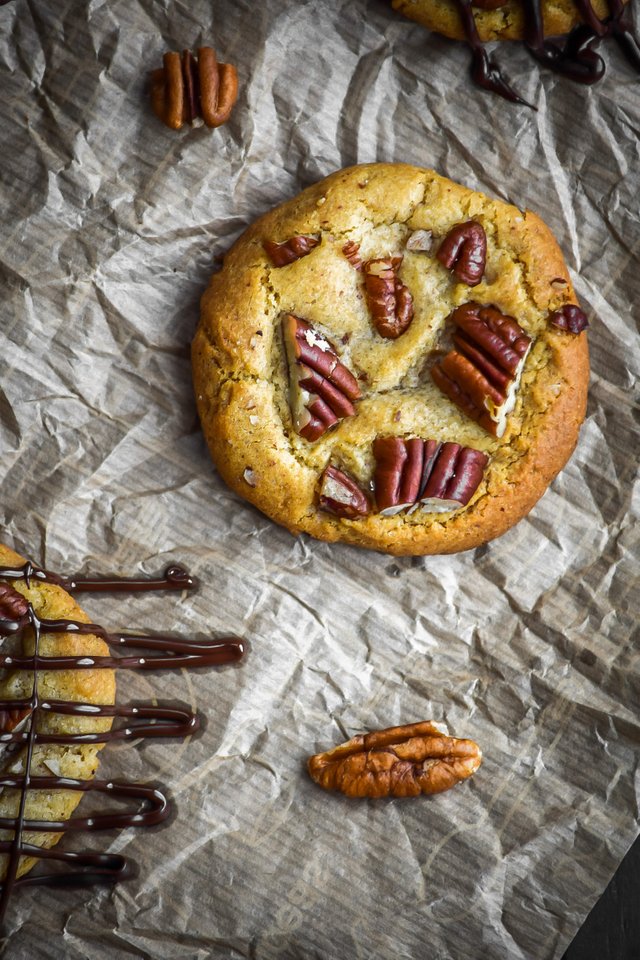 So, cookies people! What would the world be without them? Sometimes I feel like this world has a serious lack of knowledge when it comes to making ultra gooey, melty chocolate chips cookies properly. The same goes for fudgy brownies. The next time someone asks me how I got into cooking I should give the one word reply of "brownies".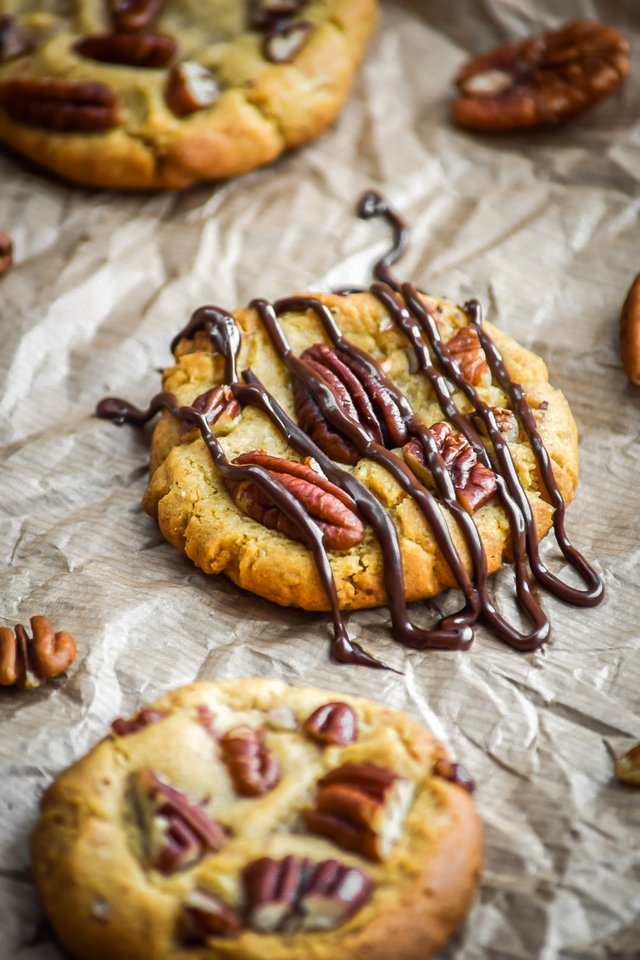 Anyway, I'm pretty confidant in saying that these cookies could change you're outlook on life. Yes, they are spectaculous!!! (my made up word) like that. I used pecans because it's October, and that means time to get into the special and festive ingredients and live it up. These are something you'll want to make over and over through the holidays. Like, you should take these to every gathering and party! You'll be everyone's bff if you do, true story.
Okay, so make these, add plenty of nuts and chocolate on top, have them with a steaming mug of cocoa, and you'll make this weekend the best first weekend in October ever!!! Oh, and it's time to break out the scary movies too, yay!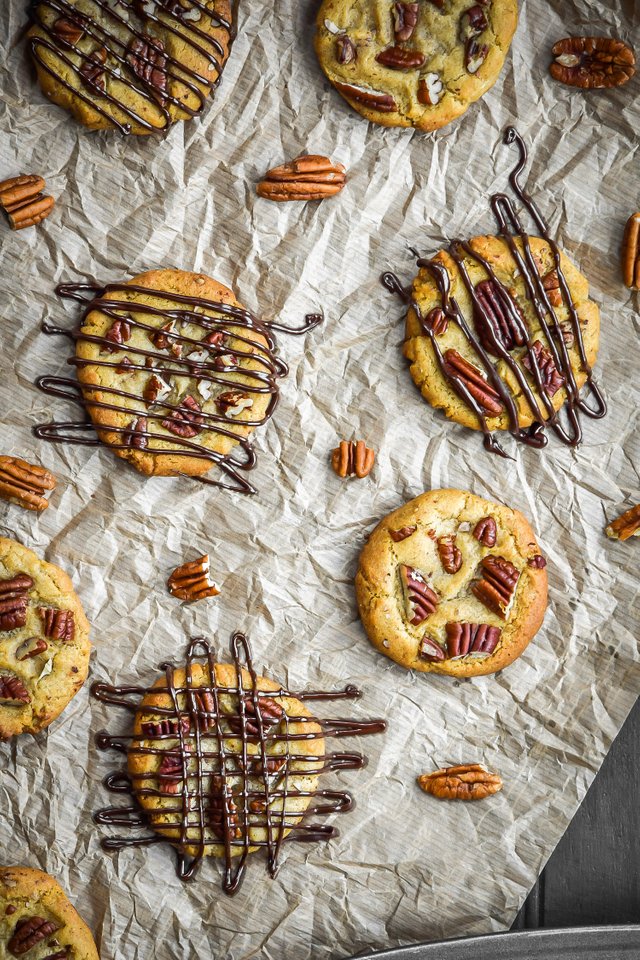 Chewy Butter Pecan Cookies
There's nothing like a chewy cookie with lots of crunchy bits of nuts and chocolate. These cookies are so easy and delicious to make for your family.
Prep Time 15 minutes
Cook Time 20 minutes
Total Time 35 minutes
Servings 28 - 32 cookies
Ingredients
3/4 cup 1 1/2 sticks Miyoko's "butter" or any dairy free butter cut into pieces
3 tablespoons coconut cream *see note
3 tablespoons cashew or almond butter
1 cup brown sugar packed
1/2 cup organic granulated sugar
1 teaspoon baking soda
1/2 teaspoon salt
2 teaspoons vanilla extract
2 1/4 cups all purpose flour
1 cup pecans roughly chopped
1/2 cup dairy free semi-sweet chocolate chips or chopped chocolate optional
Instructions
Pre-heat oven to 350 degrees F (180 C). Cream butter and sugars together in bowl of stand mixer (or with hand mixer). Scrape sides of bowl and add coconut cream and nut butter; beat until well combined. Add vanilla, soda, and salt. Add flour one cup at a time and beat after each addition but just until combined. (If you are using a hand mixer you may have to hand stir the last cup of flour into the dough.) Stir in about half of the pecans and line a cookie sheet with parchment.
Roll into golf-sized balls and place about 2 inches apart on baking sheet then press the rest of the pecans into the cookies. Bake for 8 - 10 minutes until edges just start to turn golden brown. Remove from oven and cool for about 5 minutes before moving to cooling rack.
If desired, melt chocolate in a double boiler and spoon into a fine tipped pastry bag and drizzle over cookies when cooled. Allow chocolate to set before serving.
Recipe Notes
If you have trouble finding coconut cream at your local grocery store it's completely fine to use full-fat coconut milk and scrape the cream off of the top. Just be sure that it's cold enough to separate.

ALL CONTENT IS MINE AND ORIGINAL! All of these food photos were taken with my Nikon D750 and my favorite Lens, the Nikon AF-S FX NIKKOR 50mm f/1.8G. You can find out more in my INTRO POST.
Also, a huge shoutout to @rigaronib for designing my logo!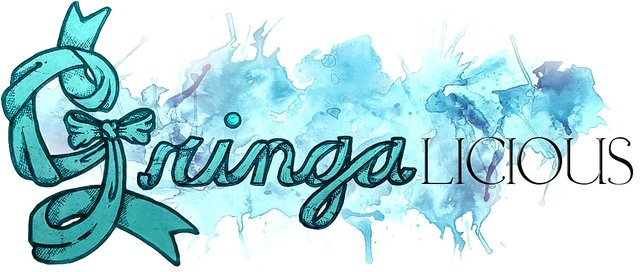 If you're looking for more recipes check out some of my other recent posts!
Also, check out my recap of last year