I'm saying hey to my awesome Steemian readers! I hope you're having a good Friday. Guess what?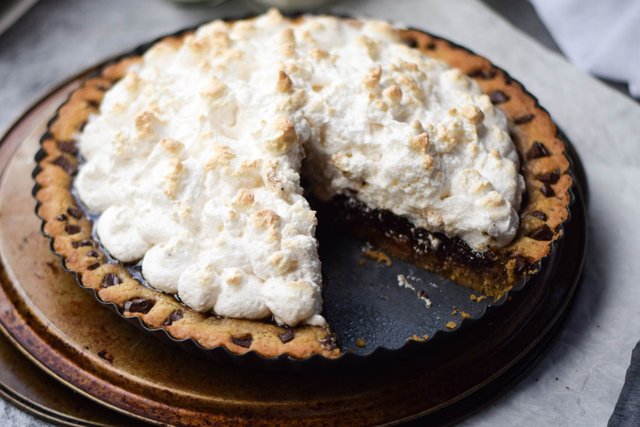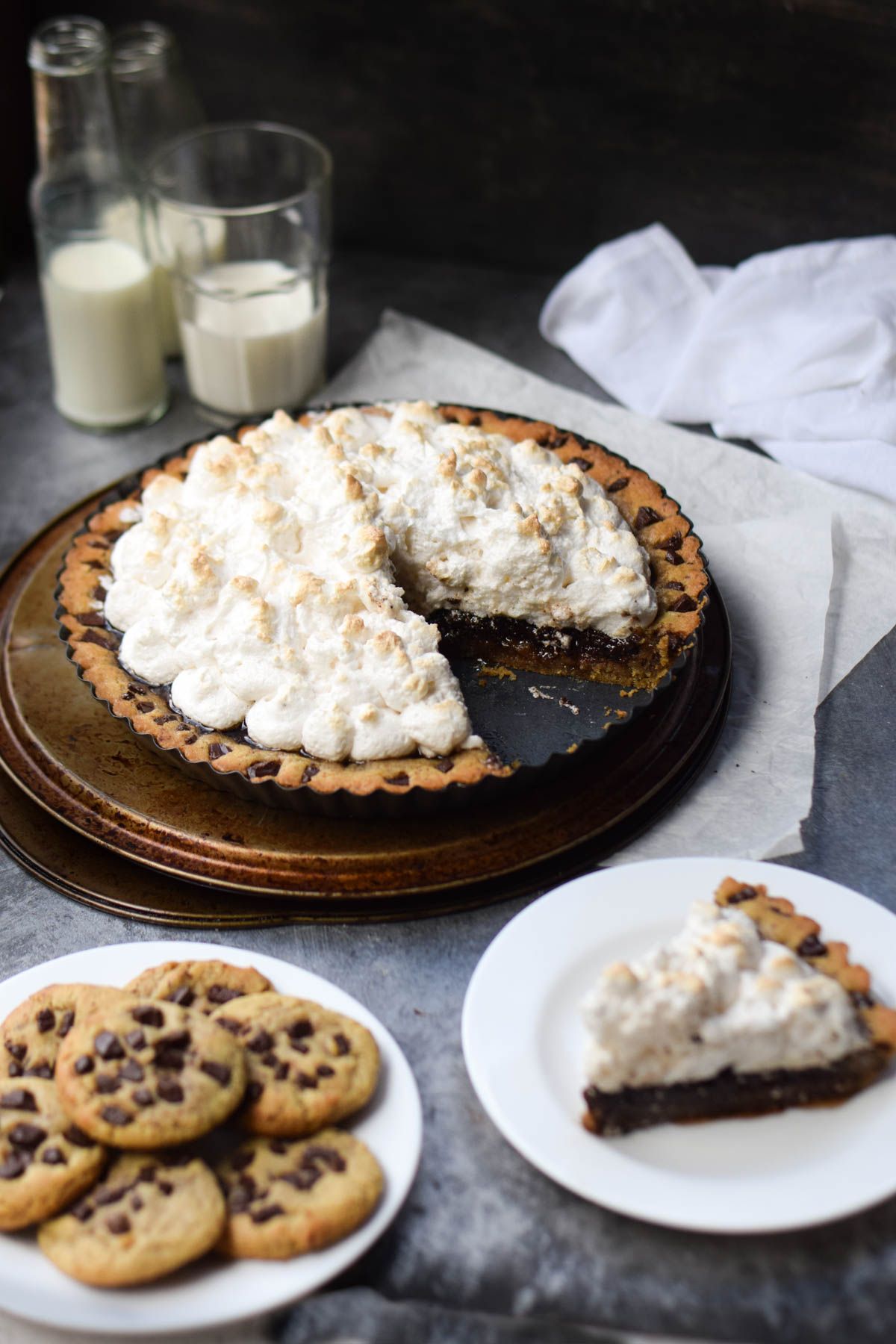 I'm going skiing today!!!! Yep, and I'm so excited to share the experience with you guys later.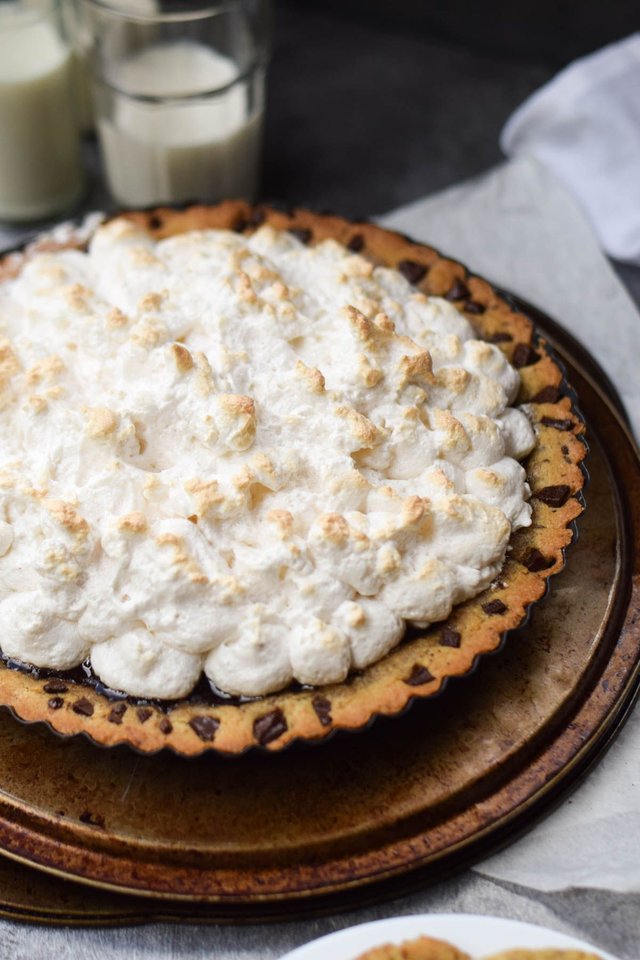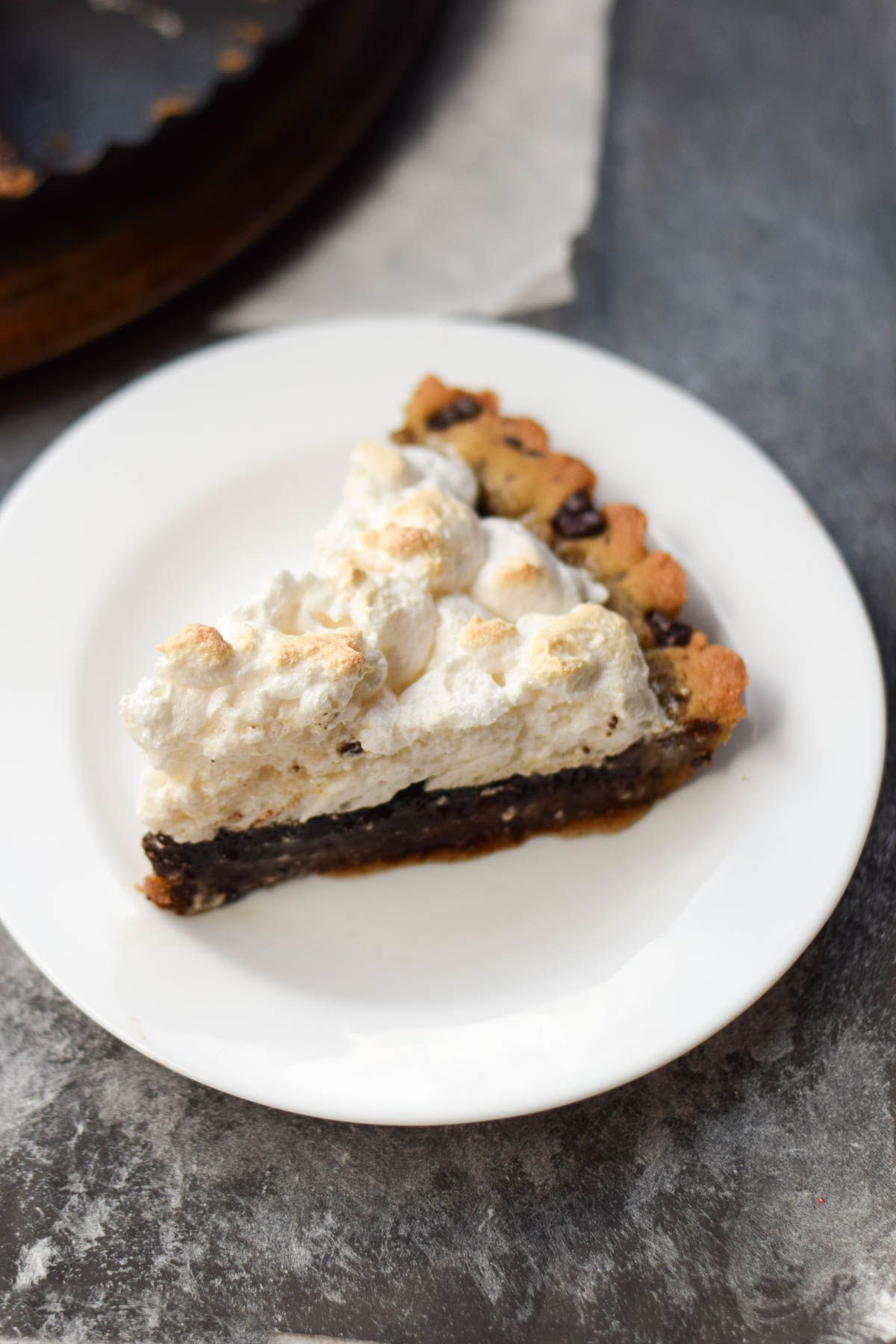 Alright, so this tart is the topic of today's post and I think it's really something you'll love. At least, I'm hoping it is, but how can anyone not be into a treat that combines three completely delicious things; brownies, chocolate chip cookies, and meringue on top????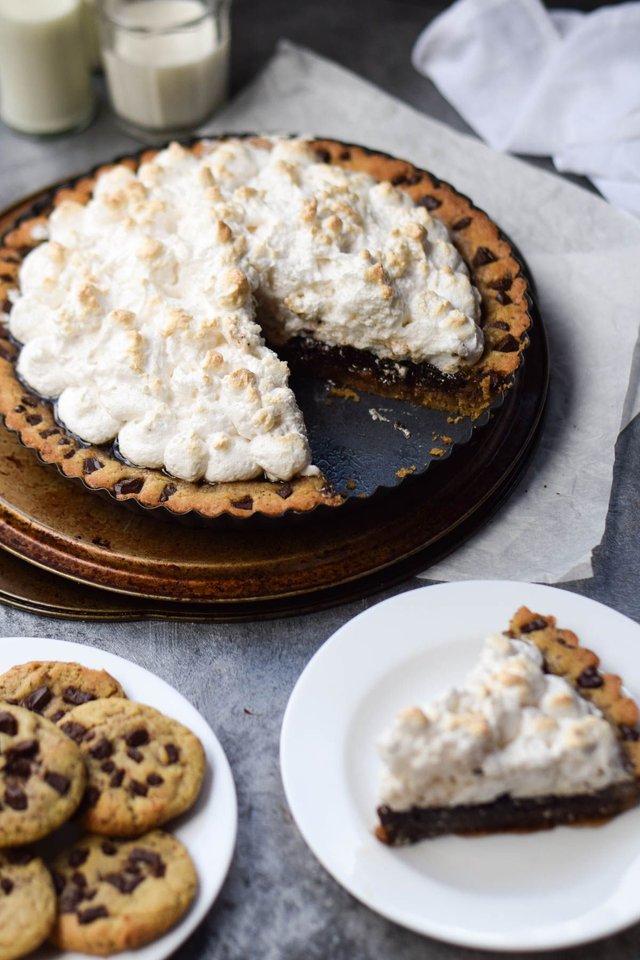 This would go over really well for any football-watching party you might have planned this weekend or a holiday dinner party.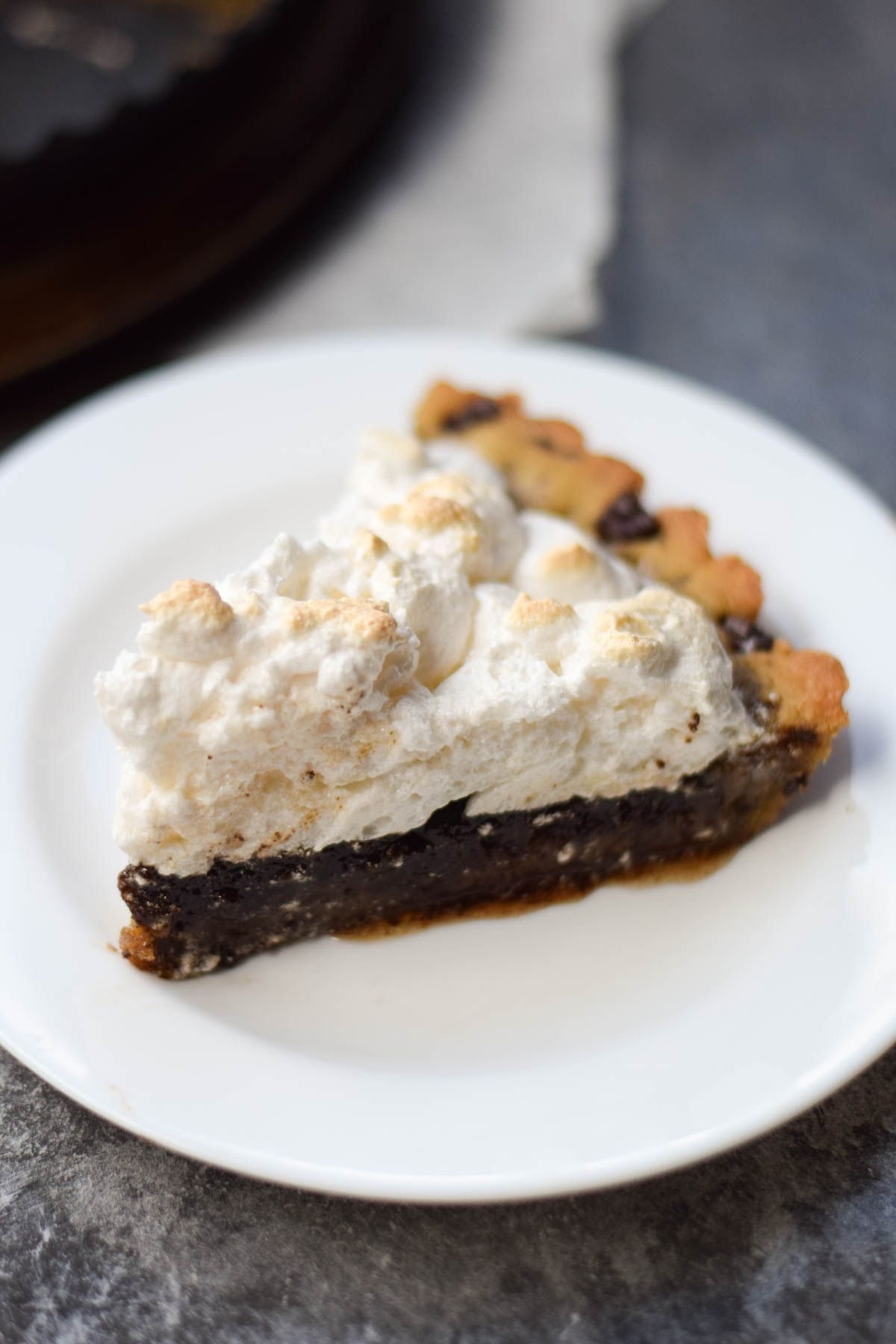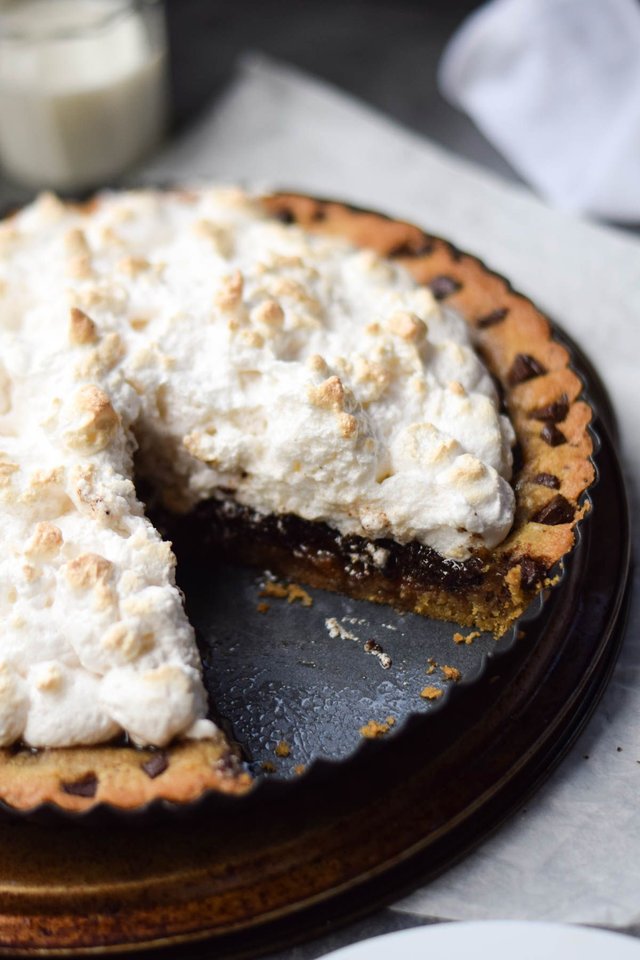 Oh, and it's the 15th you guys! It snuck up on me but it's here and that means it's almost time for Christmas! I was thinking how this would make a really fun treat to make for the occasion.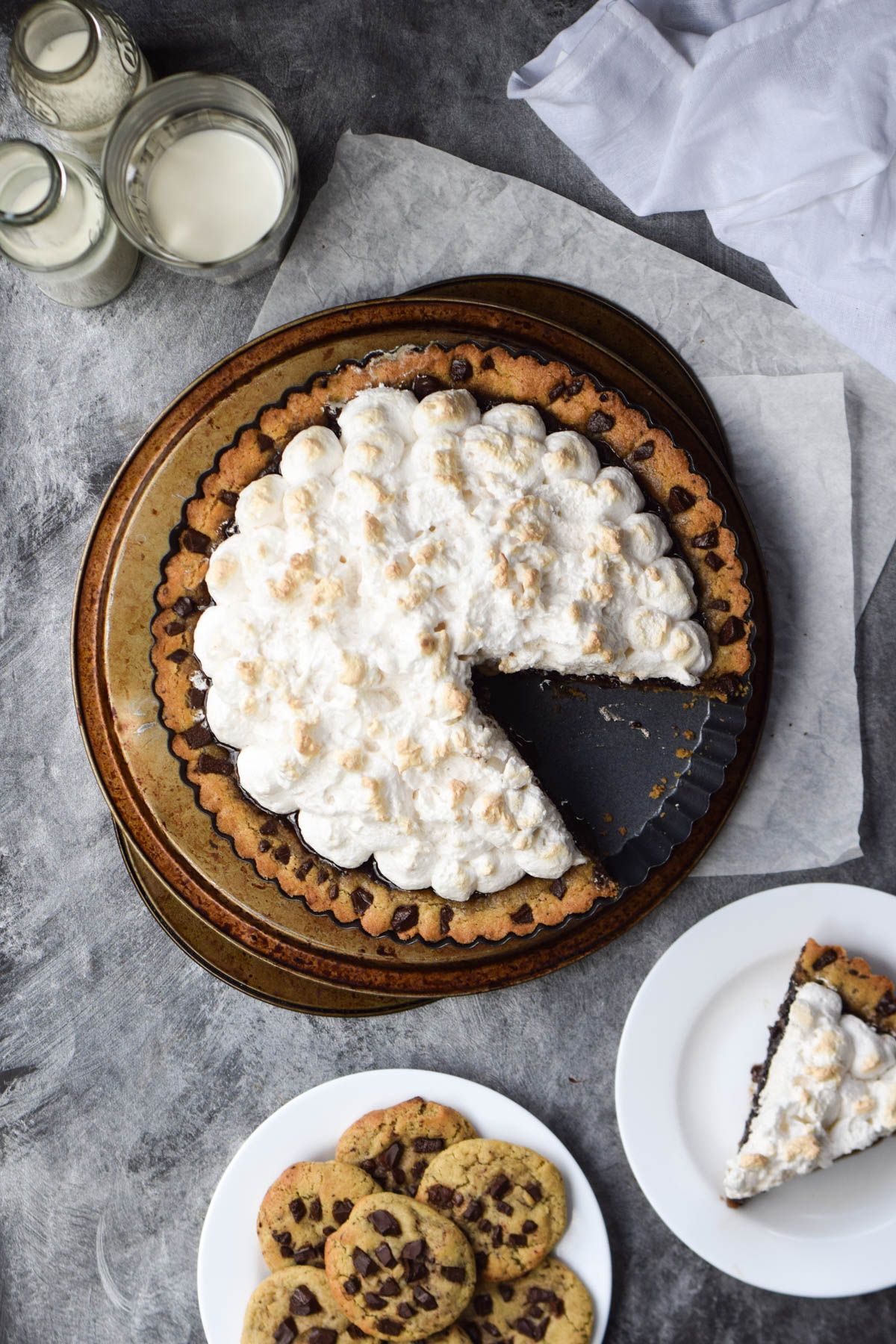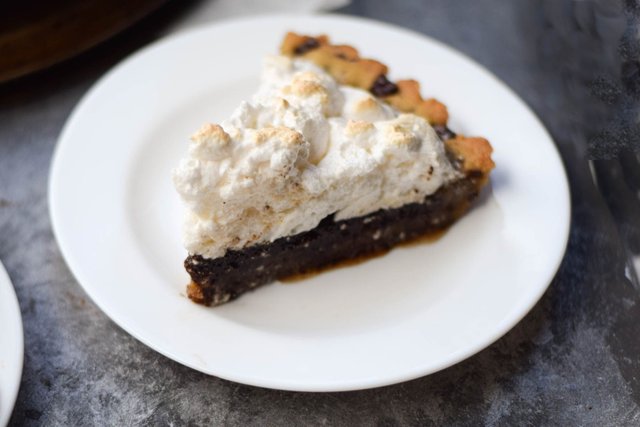 ALL CONTENT IS MINE AND ORIGINAL! All of these food photos were taken with my Nikon D5300 and my favorite Lens, the Nikon AF-S FX NIKKOR 50mm f/1.8G. You can find out more in my INTRO POST.
And, by the way, to all the minnows out there, my intro post did a huge $0.21. The key to success on Steemit is to be consistent and persistent.
Oh, and don't forget to follow me on all your favorite social media channels!
Recipe available upon request to the first Steemian friend who says today's words : "Baby It's Cold Outside!"
Want some other recipes to try? Here's my most recent food posts!
1.Molten Lava Chocolate Chunk Streusel Coffee Cake
3.Christmas Gift Idea: How to Make Your Own Hot Cocoa Mix
4.Edible Shot Glasses!!! Snickerdoodle Cookies & Milk Cups w/ Chocolate
5.Chocolate Ginger-Man Cheesecakes in a Jar
6.Coffee & Soy Marinated Steak French Dip Sandwiches
7.Chai Spiced Buttermilk Waffles
8.Cheddar Bacon Everything Bagel Monkey Bread
9.Soft & Chewy Peanut Butter Blossom Cookies
10.Soft + Crinkly Dark Chocolate Pillow Cookies
AND A HUGE MASSIVE SHOUT OUT TO
@rigaronib
for designing my logo!!!!