This is a little treefrog I found sleeping on my door under a temporary sign I'd left for a delivery driver.
I thought it was the neatest thing. There have been many tree frogs hanging around my patio area this summer. Under the patio table's umbrella were 3-5 on a daily basis. They'd sleep there during the day then hop down about dusk for their night time antics.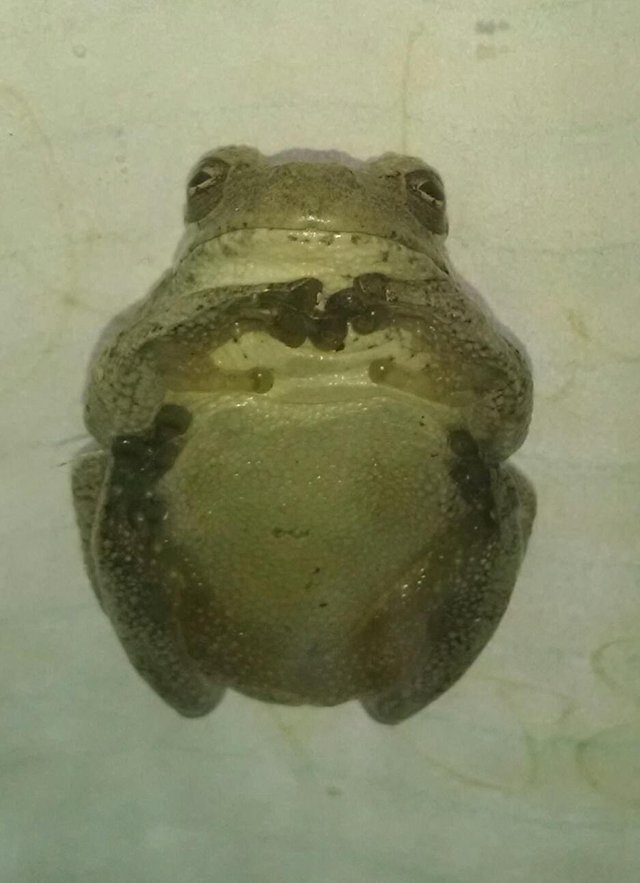 I'd often find them sleeping on the inside of the corn stalks in their camouflaged colors. They would be resting on the center of squash leaves. Some were the colors of lichen tinged with moss. At night I would see them at random places affixed to the outside walls of the house.
One time there was even a frog who took a joy ride in the back of the truck on the way to the dump. It was terrified. It was rehomed into a heavily wooded area behind a grocery store.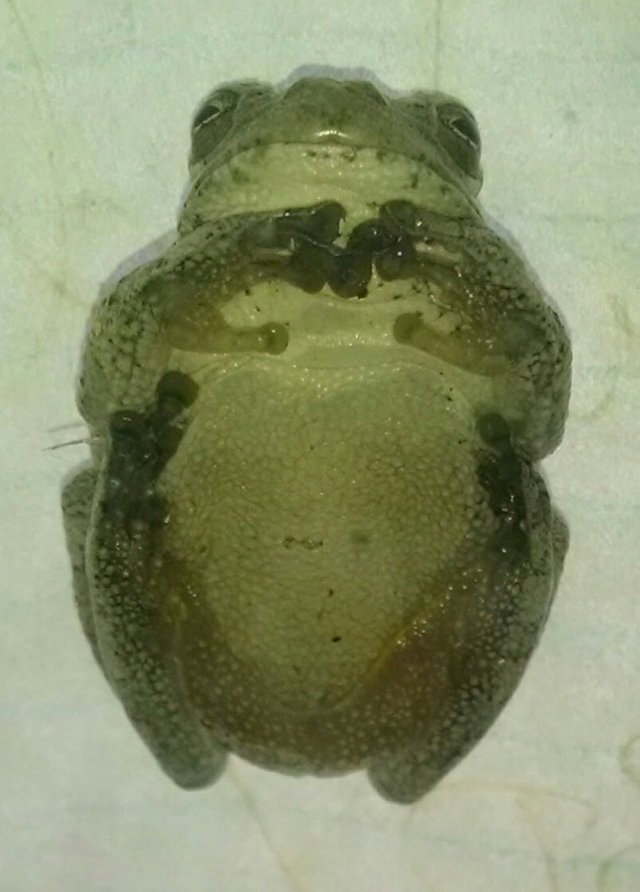 This particular frog was the most interesting of the lot. I found it curious how it decided to hop onto the glass door to slide under the piece of paper. It was there all day long. In a deep slumber. I wish I could sleep so well. Little froggy looked super relaxed and comfortable.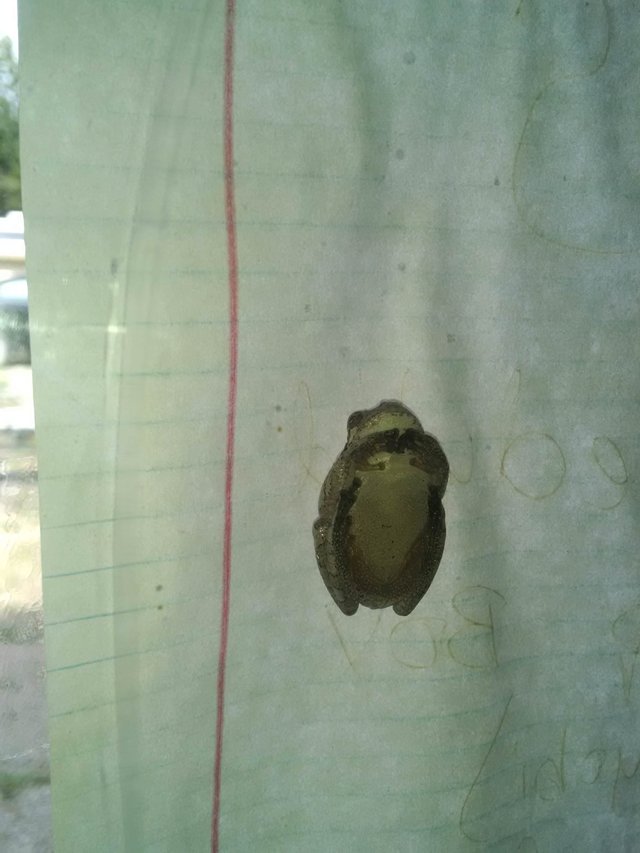 I love seeing the wild creatures around here. Their personalities shine brightly. I wonder if they know that about themselves. I wonder if they are self aware like humans are, or if they have these little quirky behaviors they never think twice about.
I guess that also poses the question of whether we, humans, are as self aware as we think we are. If so, is that a good or a bad thing?
I see people go through life self conscious, but are they self aware? If other people weren't there to point out our individual quirks as either positive or negative, would we be obliviously ourselves? Seeing these pictures reminds me that the spirit of animals are universally unique. I wish people could be as genuine as the creatures all around.
---
---
Well, that's my post on some ponderings I had this week that this little treefrog inspired. Until next week …Please consider upvoting, resteeming, following, and commenting if you like.
---
---
ALL IMAGES ARE COPYRIGHT 2018 BY ME, @phedizzle. Hope you enjoyed them!
---
---
Previous posts of mine:
STORIES:
2011 GARDEN:
RECIPES:
POEMS:
PLANTS AND ANIMALS-EDUCATIONAL:
WALK ALONG WITH ME:
2018:
CONTESTS/REVIEWS
SUSTAINABILITY & DESIGN
---
---

Phedizzle signature created by @bembelmaniac
---

---

---

---

---
Come say hello in the following Discord chat rooms:

#homesteadersonline: https://discord.gg/VKCrWsS
@qurator: https://discord.gg/pJtWp57M
#minnowsupport & #PAL: www.minnowpond.org