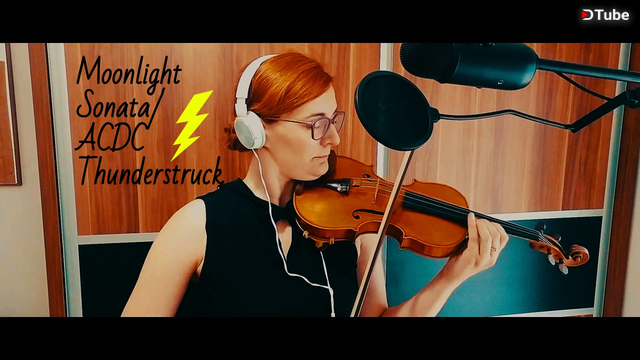 ---
And its finally done!
My first #openmic entry in weeks!
This song is one of those i planned to do for so long, but life and stuff got in the way.
Its something i used to play with my old band. A medley we made up (TM haha) looking to add some instrumentals into the set list. Like it says in the title, its a Medley of: "Beethoven Moonlight sonata" and "AC/DC Thunderstruck".
I really wanted to have this ready for this week so i recorded this in my boyfriends apartment house. He had guests so it was a bit of a rush to get it ready in as few
takes as possible since you never know whos sleeping at what time. haha.
Oh Moonlight sonata, this will help me sleep well.... what is thiiiisssss....nooooo.... Booking rating 0/10. hehe
This track was in the works for a month and im most sad i wasnt able to deliver sooner, most of all because of @pechichemena that did AMAZING work here once again and had the track ready long before this upload.
He even threw in an "easter egg" in there. ;)
Theres also another person i want to mention here. Few weeks back i approached an amazing artist whose work i loved from day one. Shes probably one of the few people i kept on following ever since i landed on this platform.
I wanted to do a collab with her and it came out as cover art for this track.
I want to thank her again for making this amazing piece of art and call on everyone to go give her some love and support. She super active and her ideas amaze me every day.
@adelepazani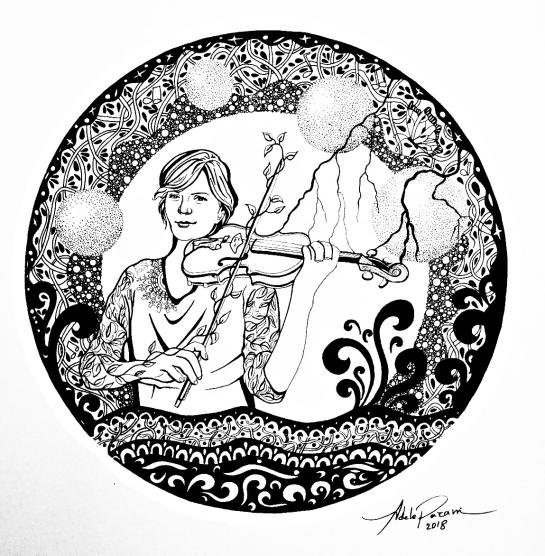 And thats it for this openmic entry. Hope you guys enjoy and ill see you soon.
⭐Keep on Steeming!⭐....
Some of my music videos:
Aretha Franklin: Natural Woman
https://steemit.com/dlive/@silentscreamer/5e6d8f00-7a54-11e8-827c-49f76fdbeab3
Steem Original: TO THE MOON
https://steemit.com/openmic/@silentscreamer/5pcpxakt
James Arthur: Impossible
https://steemit.com/openmic/@silentscreamer/7pw7ncob
Moving on (Original Song)
https://steemit.com/openmic/@silentscreamer/a2nc4631
Frank Sinatra: My Way
https://steemit.com/music/@silentscreamer/4x49rtoa
Elton John: Can you feel the love tonight (Lion King soundtrack)
https://steemit.com/music/@silentscreamer/g1m7orxk
Enya: May it be (LOTR soundtrack)
https://steemit.com/openmic/@silentscreamer/962n3z6d
Pirates of the Caribbean soundtrack (Hoist the colors and Main theme)
https://steemit.com/music/@silentscreamer/231nc0ms
I dreamed a dream from Les Miserables
https://steemit.com/openmic/@silentscreamer/ggk5xq72
The Minnowsupport Lullaby
https://steemit.com/minnowsupportproject/@silentscreamer/yi7zsm7r
Schindlers List Theme
https://steemit.com/openmic/@silentscreamer/steemit-openmic-week-75-or-theme-from-schindler-s-list-or
Sam Smith: "Im not the only one"
https://steemit.com/blockmountain/@silentscreamer/block-mountain-submission-or-sma-smith-i-m-not-the-only-one-or
Meno/Pechichemena: "Wait" cover
https://steemit.com/openmic/@silentscreamer/3ht644ns
Whitney Houston: "I have nothing"
https://steemit.com/openmic/@silentscreamer/w7vcd5wc
Beyonce: "Listen"
https://steemit.com/openmic/@silentscreamer/znifwtme
Cee Lo Green: "Forget you"
https://steemit.com/onelovedtube/@silentscreamer/rdb4mn6h
---
▶️ DTube
▶️ IPFS