Get Some Jazz Steemit #14 - Joni Mitchell
Hey Steemit!
Today in yet another "Get Some Jazz Steemit", I'm sharing with you one the most incredible woman in art, Joni Mitchell.
I've been in love with her (and her music) since the first chord I heard her play. To me, the way she tunes her guitar, the way she phrases the lyrics, the music she makes, is out of this world.
I know it's not Jazz per se, again, but she has always been surrounded by jazz musicians, from Pat Metheny, Jaco Pastorius, Michael Brecker to Brian Blade, Larry Klein, Wayne Shorter, Herbie Hancock, etc etc etc etc, so it was inevitable that her -so called- "folk music" sounded a little bit jazzy sometimes, more in her more mature stage (late 70s and on).
I hope you enjoy her music, if you knew her, I know you will, if you didn't, please get to know her!.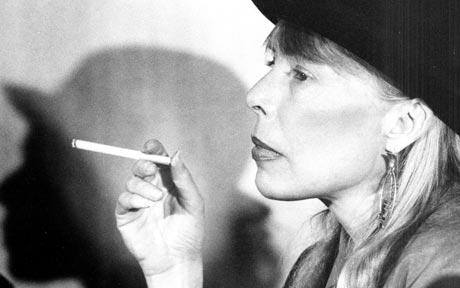 ---
Here are the previous Get Some Jazz Steemit entries in case you want to give it a chance:
GSJS #13 - Norah Jones
GSJS #12 - Wayne Krantz
GSJS #11 - Pat Metheny
GSJS #10 - Avishai Cohen
GSJS #9 - Perceptual
GSJS #8 - Aaron Goldberg
GSJS #7 - Snarky Puppy
GSJS #6 - Joshua Redman
GSJS #5 - Christian Scott
GSJS #4 - Vijay Iyer
GSJS #3 - Brad Mehldau
GSJS #2 - The Bad Plus
GSJS #1 - Miles Davis
Please up-vote and follow me @matiasmenarguez for more content.
See you around!