SUMMARY
Note: Today is the very last day for Bitcoin Morning Update on Steemit because all Crypto Analysis and requests will be moved to the BitcoinLive platform which will launch tomorrow, June 4th!! To Signup for the BitcoinLive limited Founding Membership slots, use this link: https://get.bitcoin.live/haejin/
__
It's always easy to buy and most difficult to know when to sell. Ross Stores (ROST) shows a chart where it likely has one more higher high to go and most investors will want to hang around for those very last crumbs. Not me; I leave the crumbs on the table for the next guy. What would you do with ROST seeing this chart?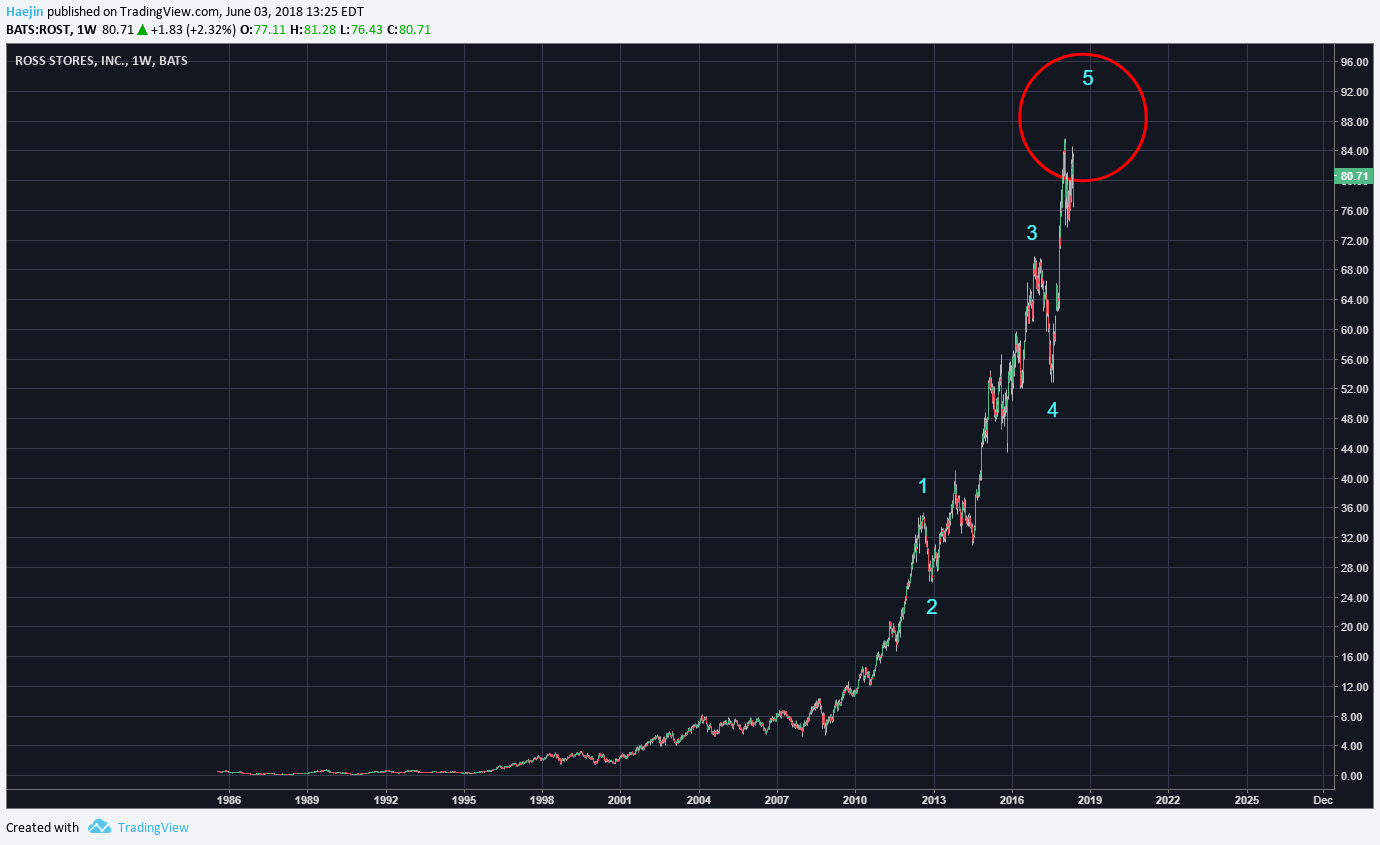 The correction could be significant and scary! The ABC retracement is targeted for 0.618 because that would be the golden ratio. Given the risk of such a correction, taking some off the table would not necessarily be a bad thing. The subwaves also confirm the higher degree counts. Whether the correction actually take the ABC sequence or another doesn't matter; because either way this correction is a higher degree of trend wave 2 decline.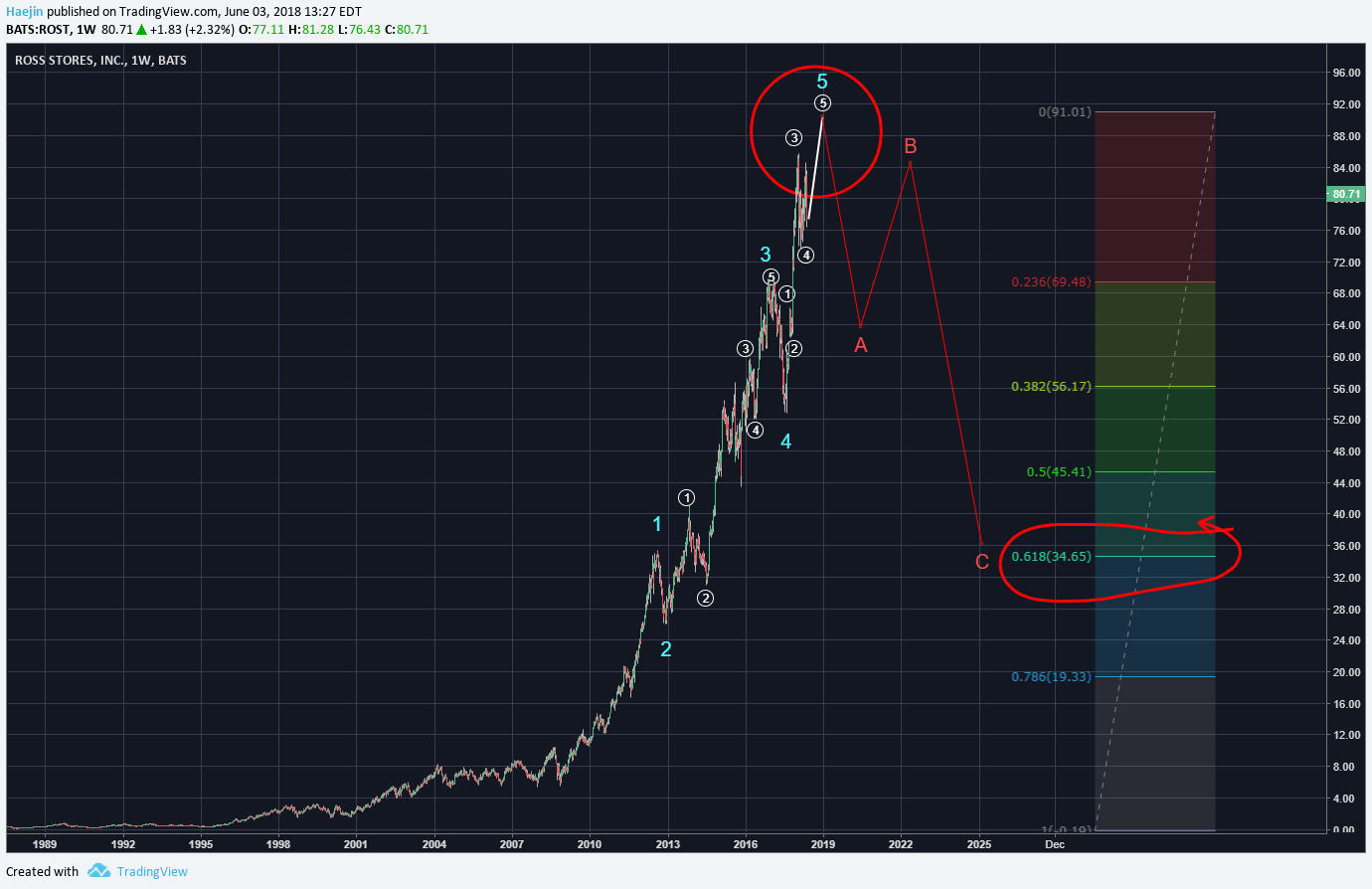 Legal Disclaimer: I am not a financial advisor nor is any content in this article presented as financial advice. The information provided in this blog post and any other posts that I make and any accompanying material is for informational purposes only. It should not be considered financial or investment advice of any kind. One should consult with a financial or investment professional to determine what may be best for your individual needs. Plain English: This is only my opinion, make of it what you wish. What does this mean? It means it's not advice nor recommendation to either buy or sell anything! It's only meant for use as informative or entertainment purposes.
Please consider reviewing these Tutorials on:
Elliott Wave Counting Tutorial #1
Elliott Wave Counting Tutorial #2
Elliott Wave Counting Tutorial #3
Laddering and Buy/Sell Setups.
Laddering Example with EOS
Tutorial on the use of Fibonacci & Elliott Waves
@haejin's Trading Nuggets
Essay: Is Technical Analysis a Quantum Event?
Follow me on Twitter for Real Time Alerts!!
Follow me on StockTwits for UpDates!!
--
--