Ha Long bay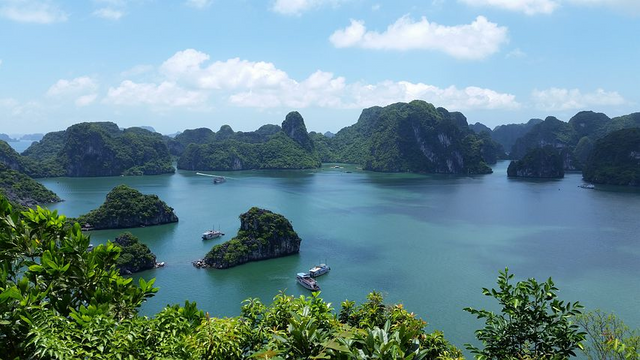 Source
When I was a child, my father showed me a picture.
The paper was a bit 'faded but the image was beautiful. Hundreds of mountain islands emerged from emerald green water, creating a beautiful scenery.
I looked at that old photo for a couple of hours, I could not believe that there could be such a beautiful place in the world.
My father told me that as a young man he went to Vietnam with his family, and right there, not far from the Chinese border, he had taken that picture.
Imagine a boy of 6/7 years in front of this wonder how he could feel. Not to mention the fact that my amazement increased even more when my father told me the legend that enveloped those places.
According to legend, many years ago, those places were teeming with soldiers, thirsty for blood and conquests.
The war was at the gates of Vietnam and nobody could beat the Chinese army. The gods, knowing that the Chinese army would bring death and destruction, decided to help the Vietnamese people.
A family of dragons descended from the air and began to spit jewels that turned into islands that came together to form a wall to protect the Vietnamese from invaders.
Thanks to the help of dragons, the Vietnamese managed to save themselves and could live in peace and harmony in their land.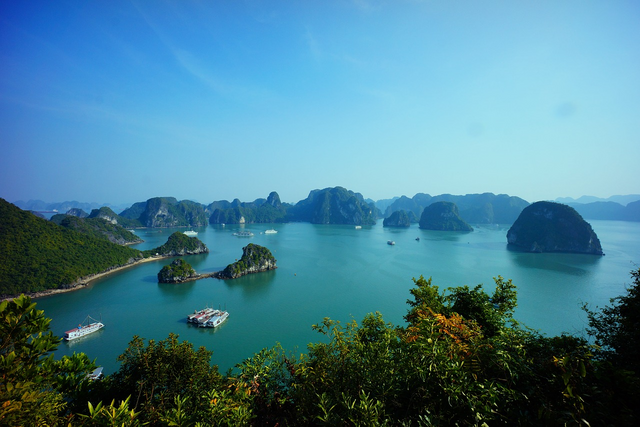 Source
As you can understand, The Bay of Ha Long has conquered my imagination and
today, after many years, that "flame" still burns inside of me. The desire to see and discover new places has become more alive and stronger. For a few years I put aside some money and sooner or later I will be there, where it all started. Sitting on the fine sand watching the high mountains emerge from the emerald water while a light breeze ruffles my hair bringing me the smell of Asia ... the smell of my dream vacation destination.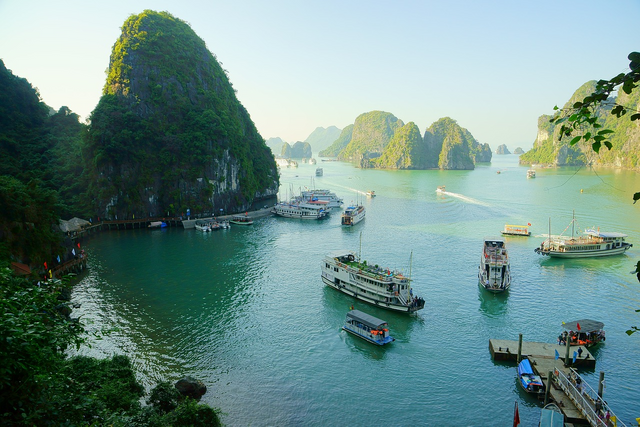 Source
Thanks for reading my post, I hope you appreciate it.