A Day at the Mercure Koh Chang Hideaway Hotel
Would you like to see some photos of our day at the Mercure Koh Chang Hideaway Hotel where we decided to enjoy their Thai food, the swimming-pool and the beach?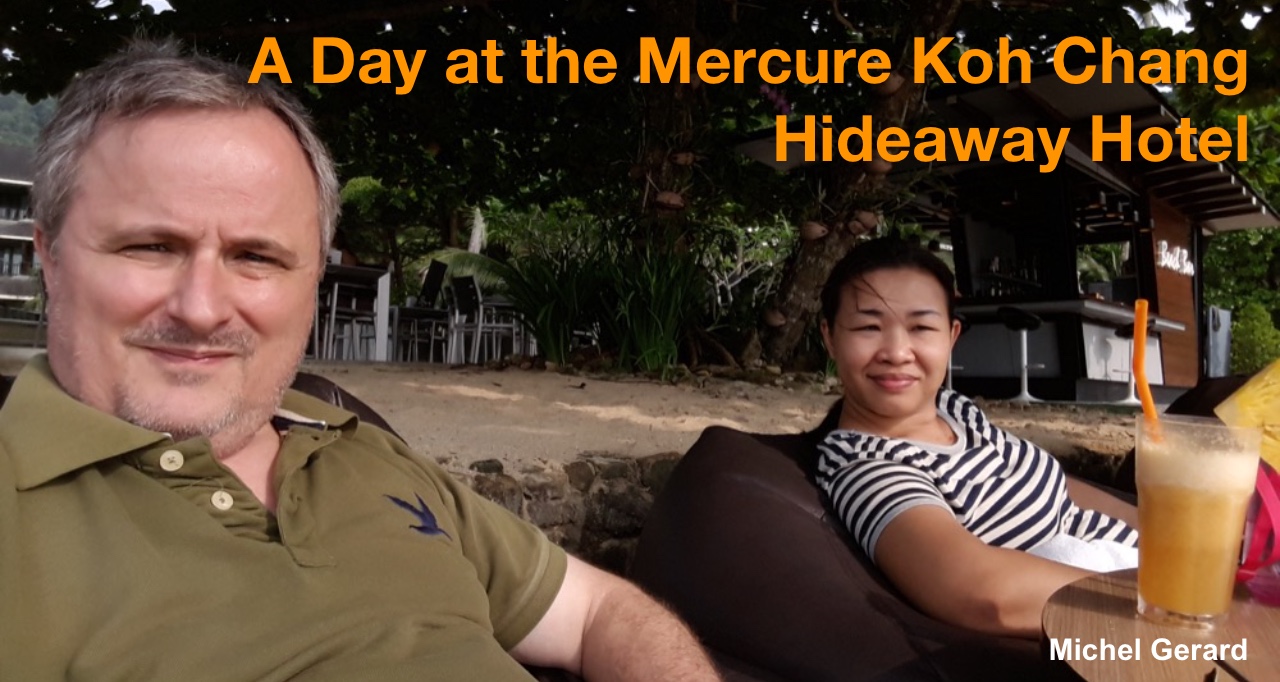 You might want to read my three previous posts about Koh Chang: A 5-Hour Trip from Rayong to Koh Chang!, 4 Nights at the Mercure Koh Chang Hideaway Hotel! and 4 Places to See on Koh Chang, Thailand.
A Day at the Mercure Koh Chang Hideaway Hotel
It was raining this morning and I couldn't go outside for my 20-minute walk, so I just walked around the hotel's lobby 20 times as one complete circle was 100 meters.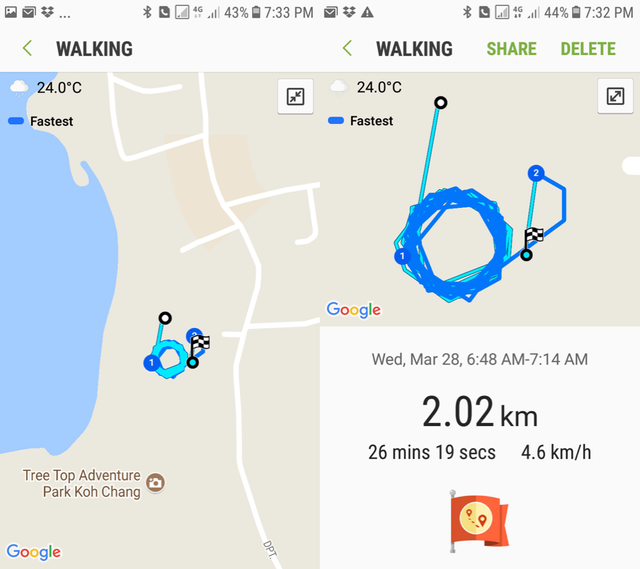 It looks funny on the map and hopefully there were not a lot of people to see this crazy foreigner making circles at 7:00 a.m. I then continued with my 40-minute exercise routine in the Fitness room that I had for myself.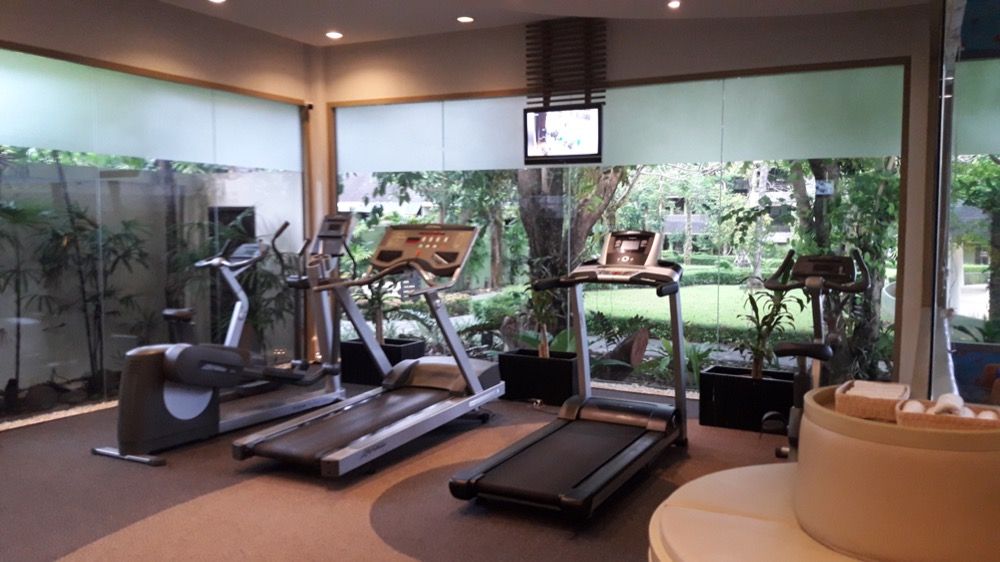 We had breakfast in our room and then had a swim in our private pool.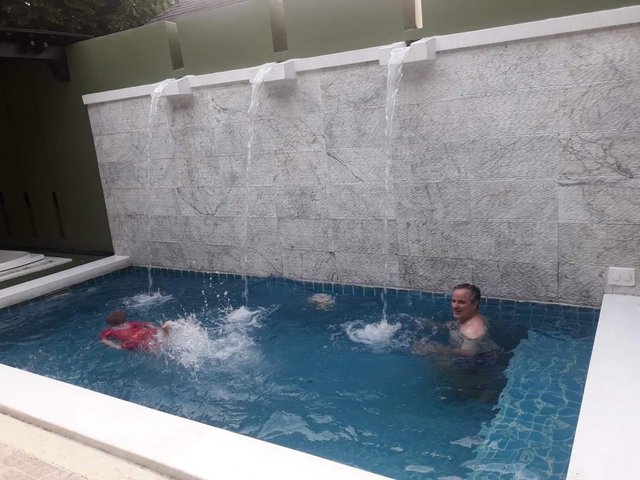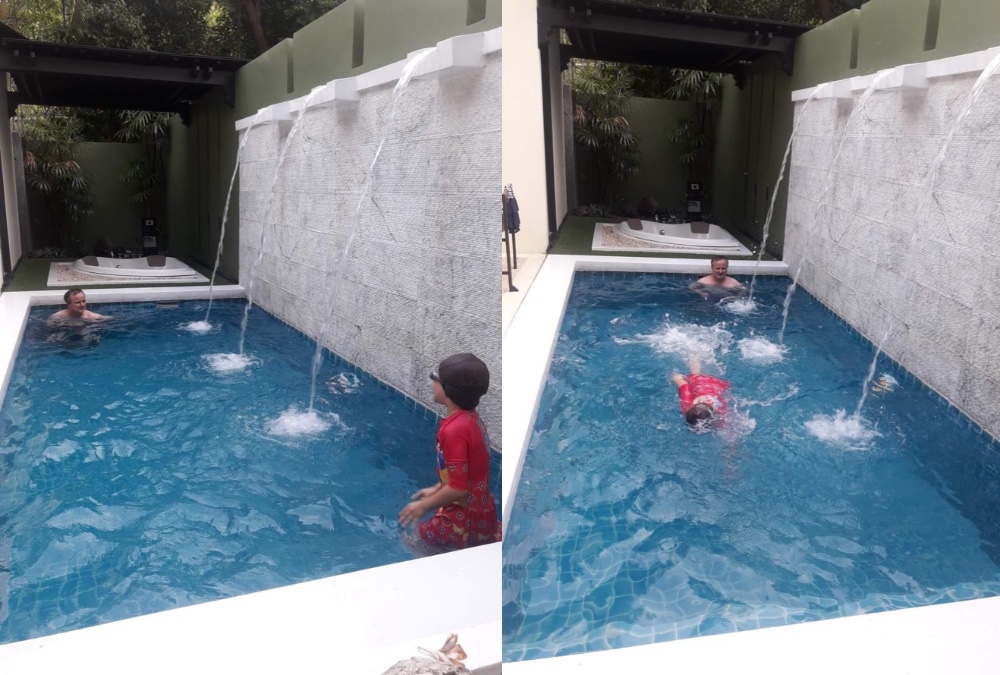 We decided to have all our meals at the hotel today so I can share with you more photos of the food.
This was our lunch.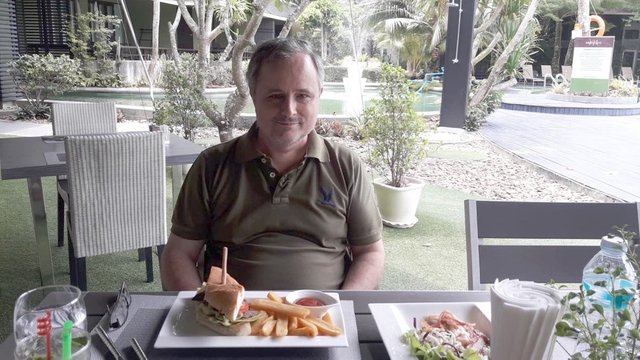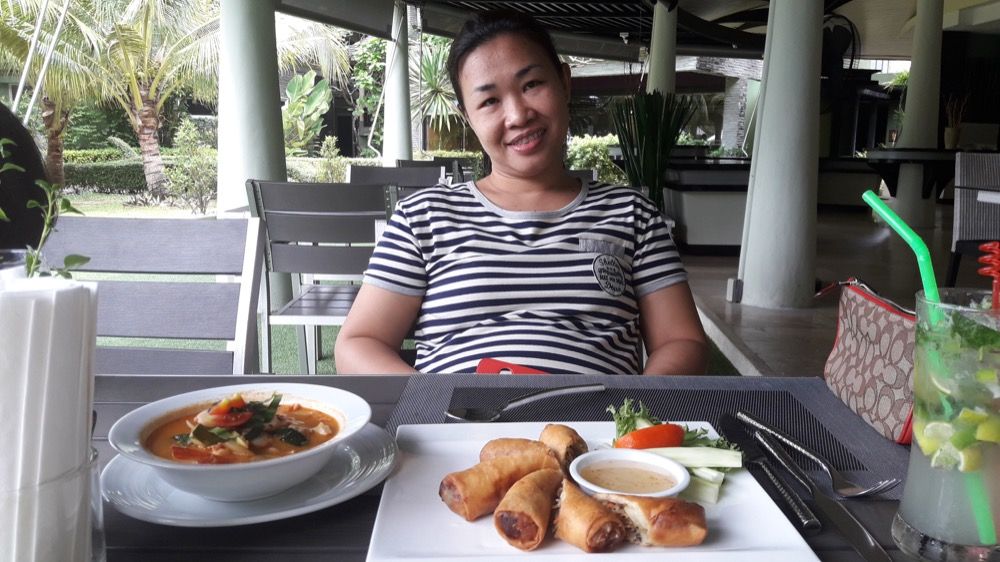 My daughter likes her spaghetti without any tomato sauce.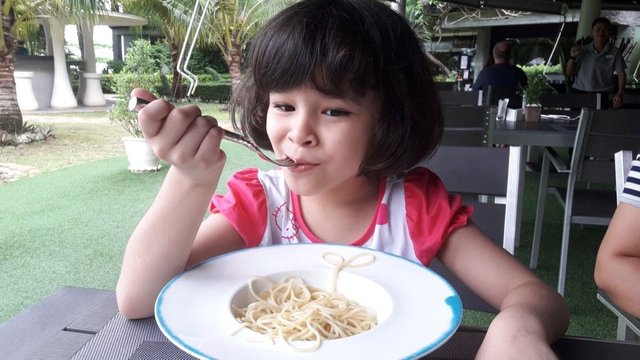 Veggie rolls with sweet sauce.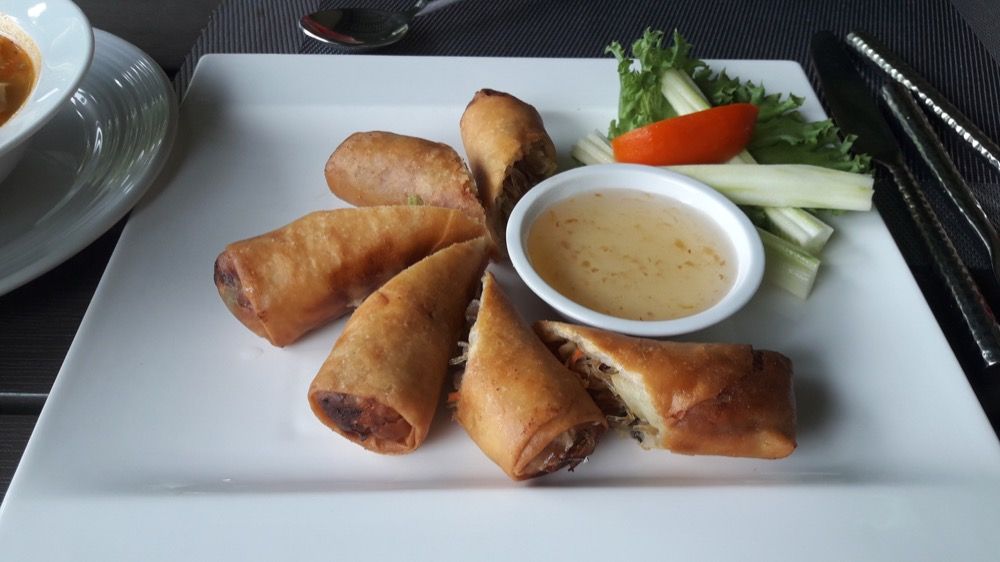 Spicy shrimp soup.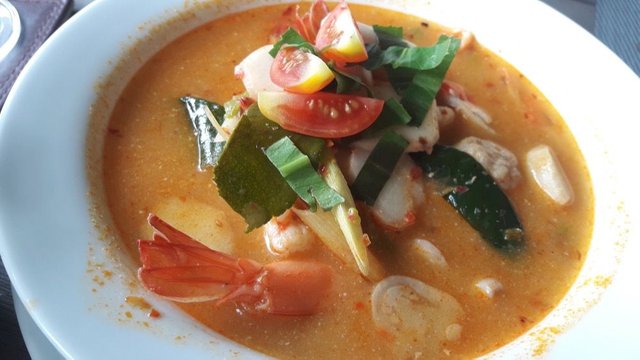 Bacon and cheese, not very Thai, but we wanted to try.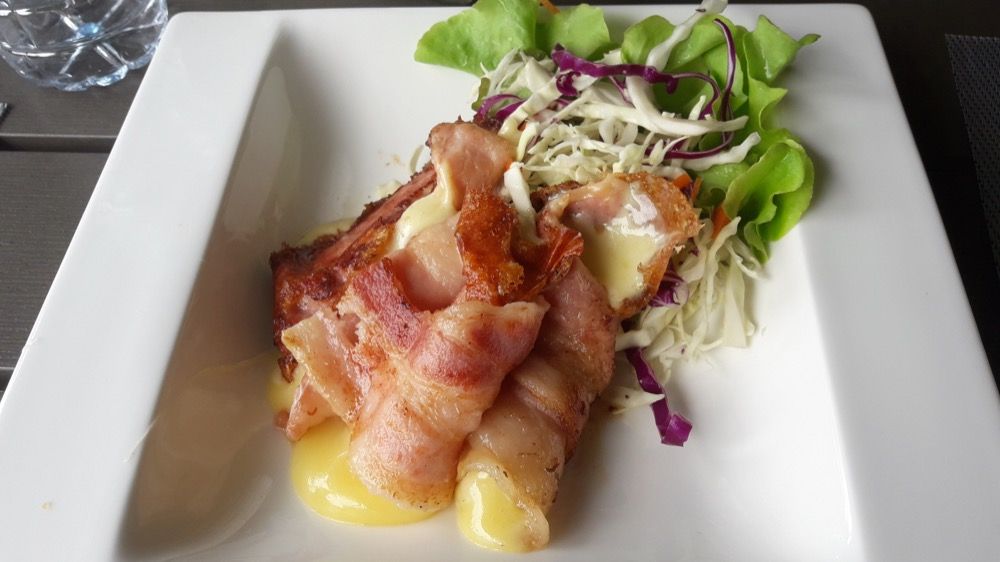 French fries and meat sandwich.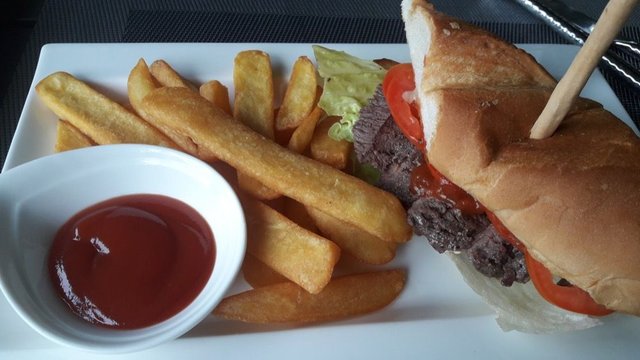 Mocktail with lemon.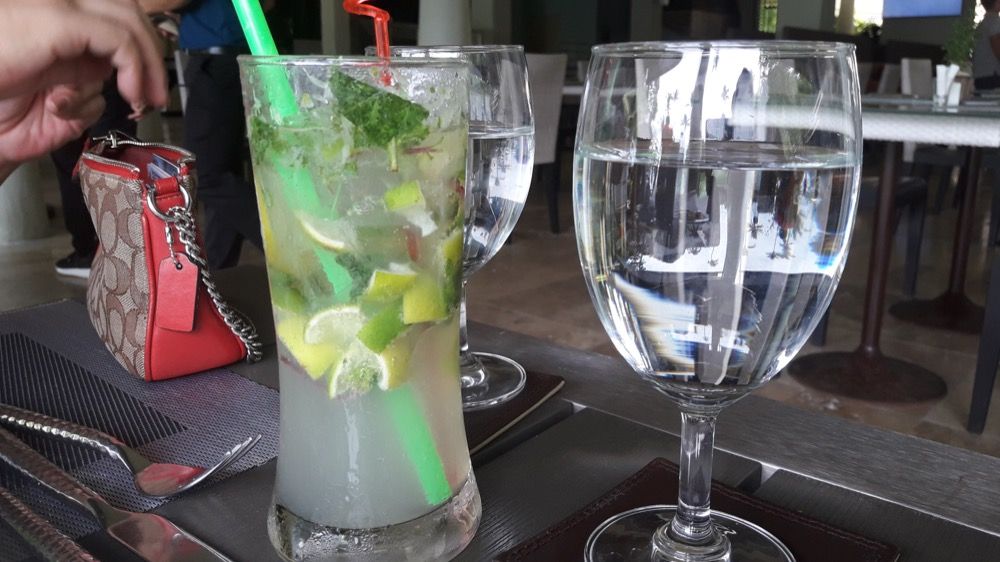 We then had a swim in the hotel's swimming-pool in the afternoon.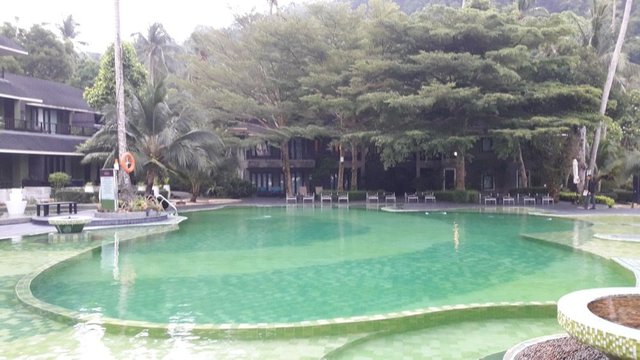 After that we enjoyed another Mocktail late afternoon to enjoy the beach.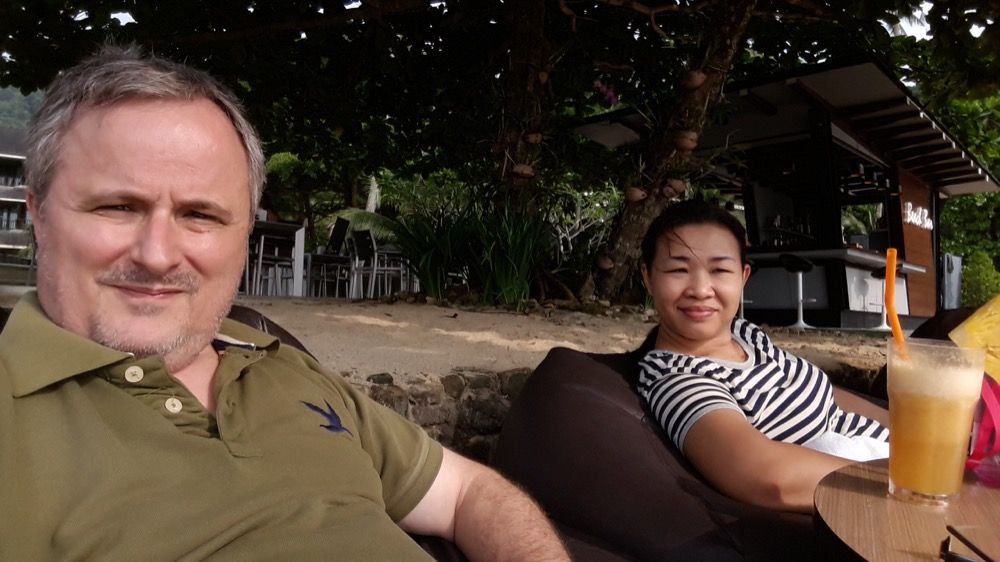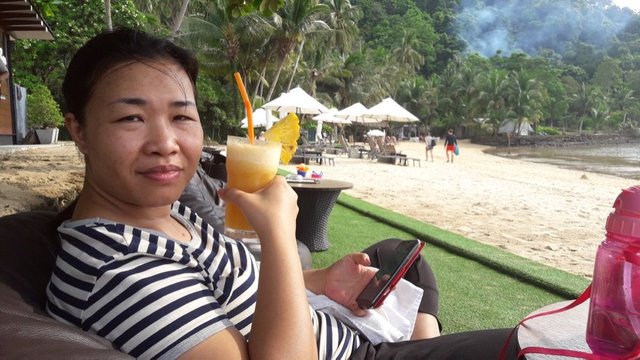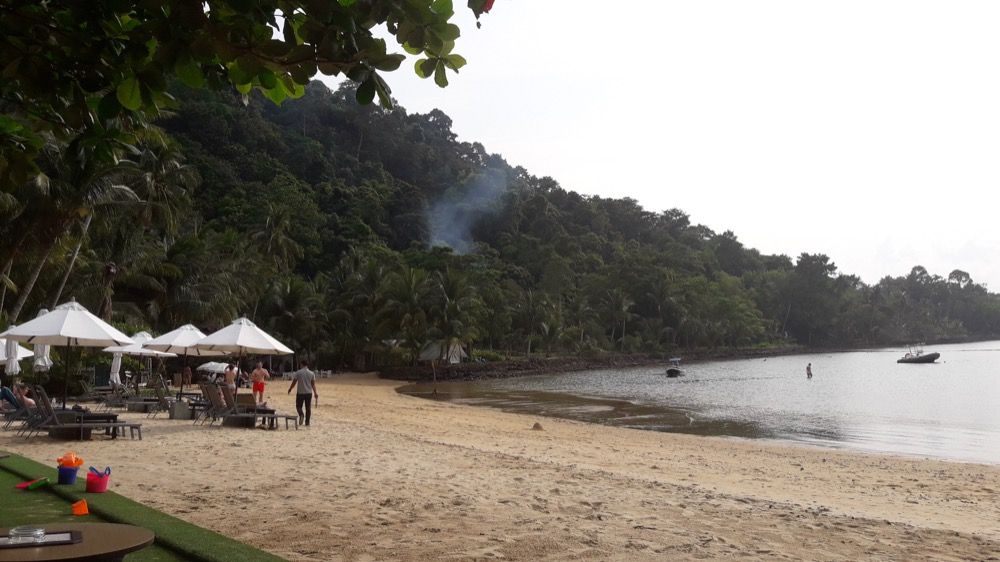 That was our dinner.
Rice and French fries for my daughter.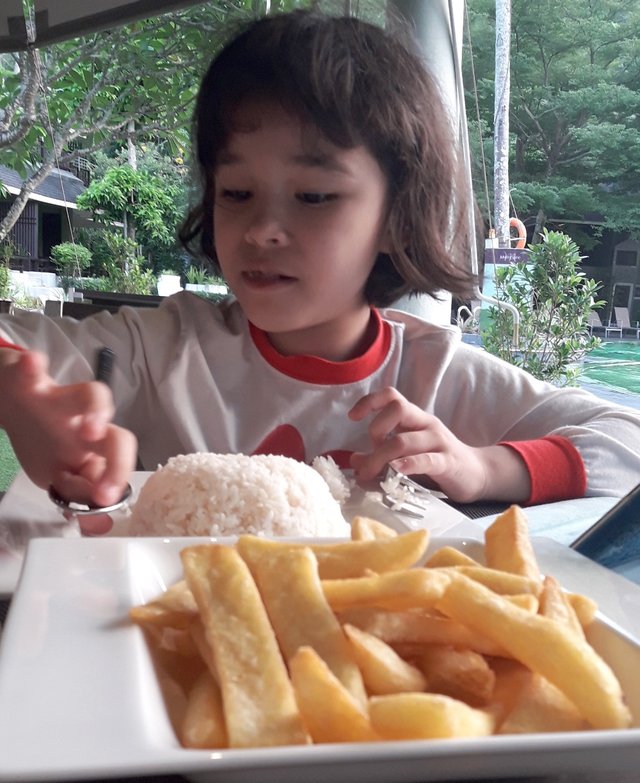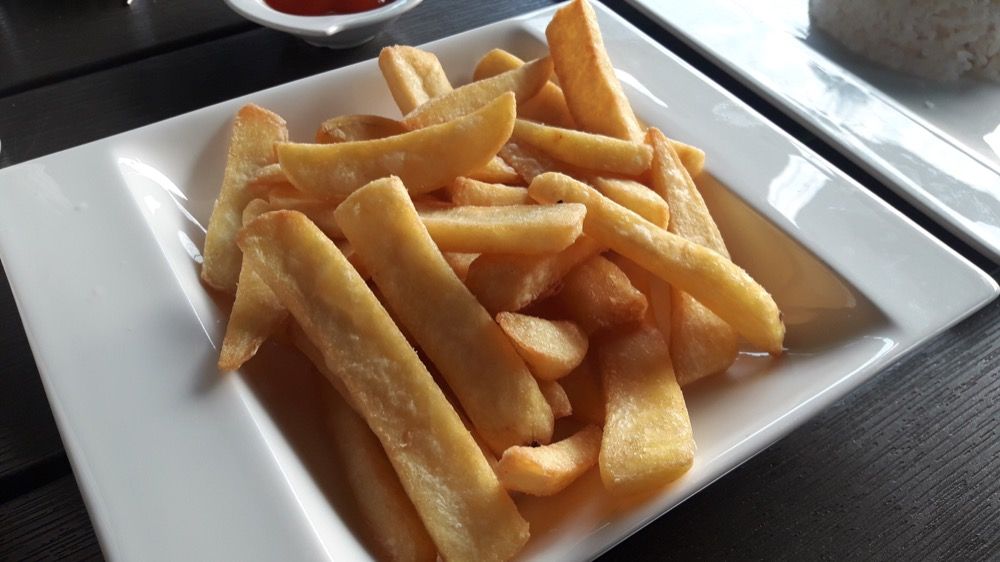 Spicy Thai salad with meat.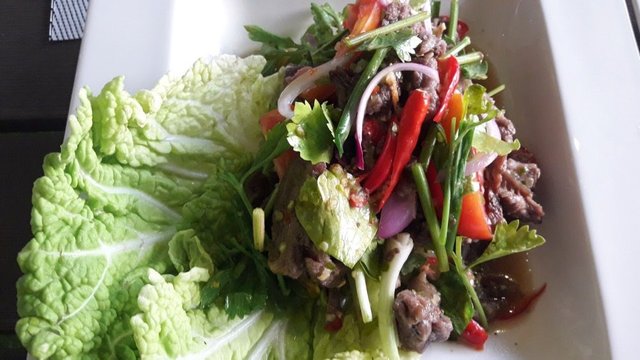 Chicken with cashew nuts, onions and sweet sauce.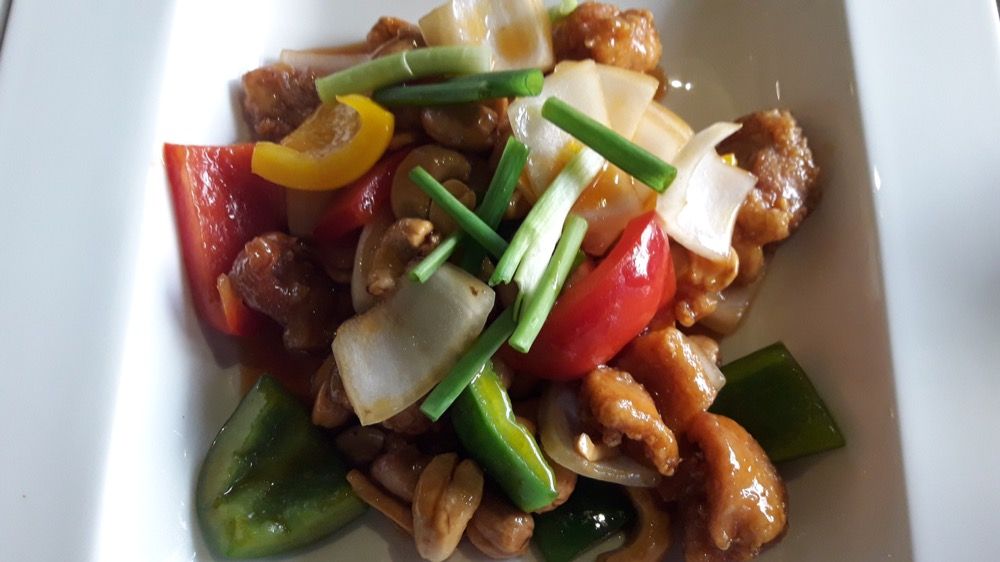 Fried fish and Thai seasoning.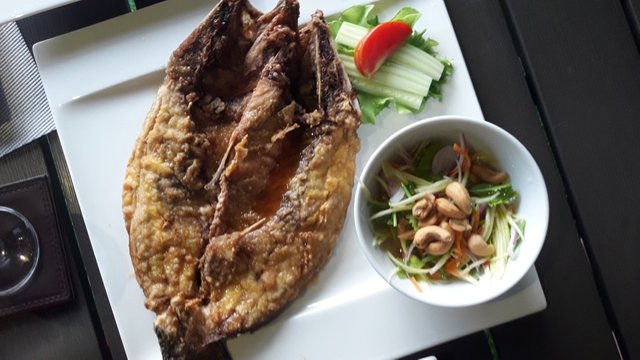 That was our day at the hotel, which also was our last day. Tomorrow we are driving back to Bangkok.
I hope that you enjoyed this post and the photos.
All photos are mine and taken with a Samsung mobile phone.
Would you upvote this travel post and follow me for more because this will encourage me to write more posts like this one?
Would you please help @jerrybanfield become a top 20 witness because you can help funding projects to build Steem as explained here? Vote for jerrybanfield as a witness or set jerrybanfield as a proxy to handle all witness votes at https://steemit.com/~witnesses. Read the 5 reasons why I'm voting for Jerry Banfield as a witness and how to vote in my post.
Michel Gerard