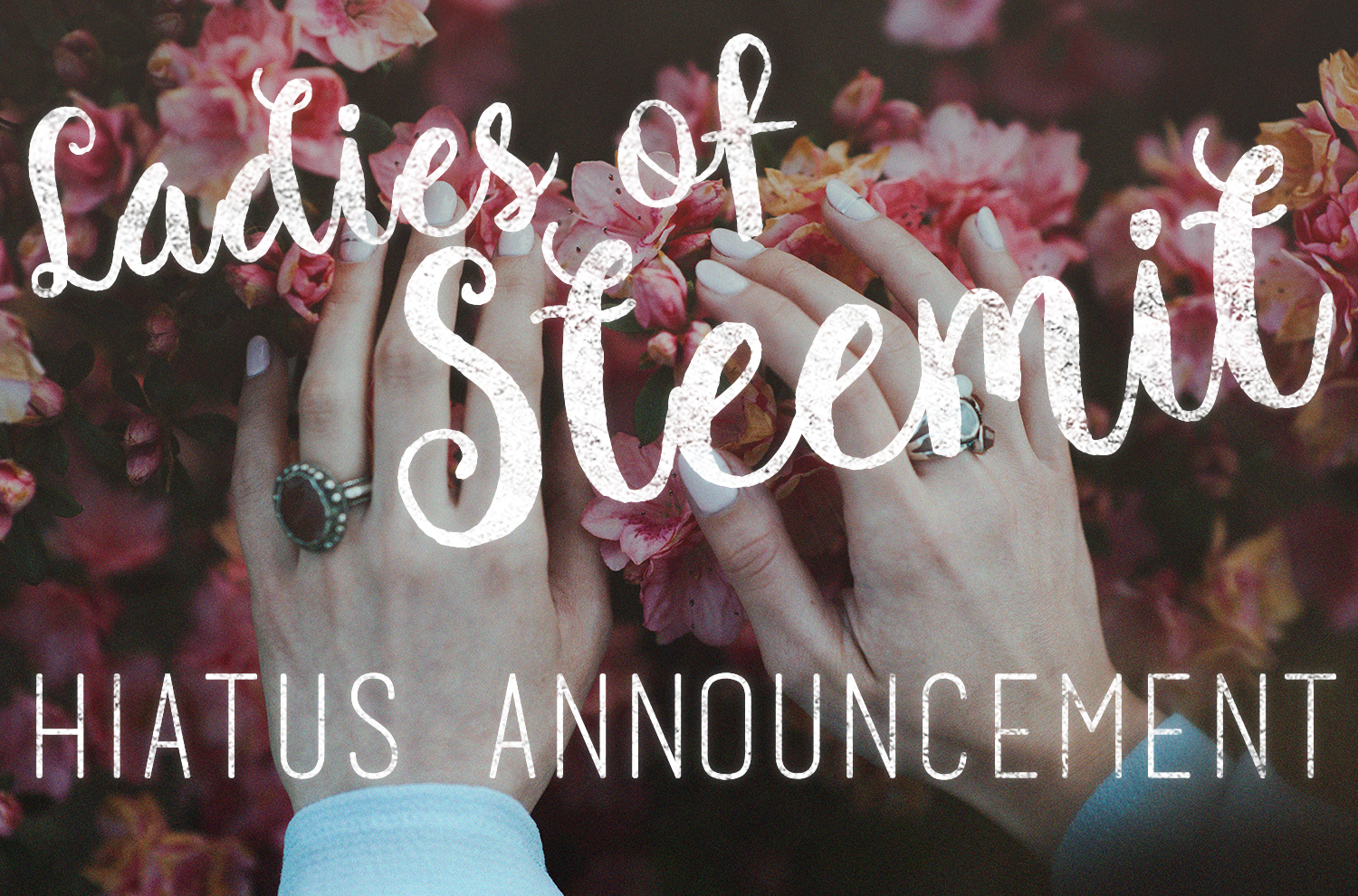 Life is calling and I, @ameliabartlett, must answer.
Ladies of Steemit has been my passion project for almost four months. We've highlighted almost fifty varied female voices, celebrating a wealth of communities and topics over the past sixteen weeks. Without going into personal detail, I am sad to say that I will be stepping away from Ladies of Steemit for the month of May.
Ladies of Steemit has represented the already-awesome collection of female, femme, and feminist authors on Steemit.
Though I won't be publishing weekly curations, I will continue to utilize the Ladies of Steemit vote and resteem to showcase amazing works as time permits. At this time, I invite all sponsors to un-delegate to Ladies of Steemit and employ your SP for more good works happening on the blockchain.
Many thanks to:
and all of the incredible women I've had the opportunity to connect with through Ladies of Steemit.
Before I go, I invite you to skim through the Ladies of Steemit "follows," which represent nearly 400 female voices on the blockchain.
So many of you have your own curation projects and do so much to support the community. Know that I'll be reading your posts, continuing to upvote + resteem, and cheering you on.
Until June,

The Ladies of Steemit Library
To join the Ladies of Steemit community,
use our tag #LadiesofSteemit on your female-authored or feminism-focused articles and grab a Ladies of Steemit banner, generously gifted to us by @thekittygirl!