ICO Review Series# 8: REAL Token, Disrupting the borders of Real Estate Investing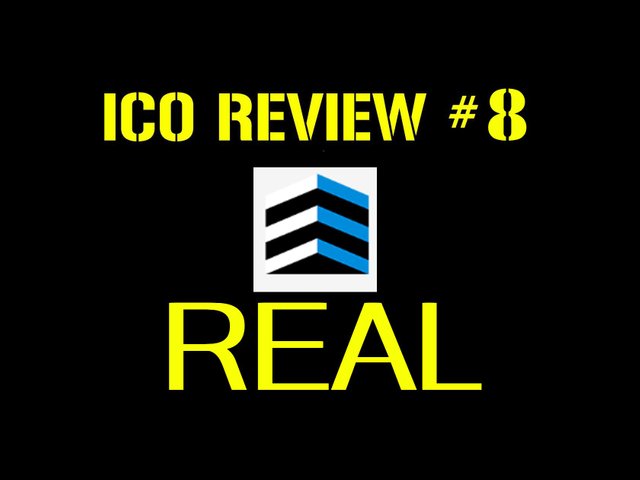 In the year 2001 a square yard of land in my hometown, Hyderabad, in India at one particular area was 85 cents (in today's $ value), in $2011, that is 10 years later, the same square yard of land was selling for $500!!
In other areas for the same period, the gains were not 500+ fold but they were substantial and more than 50-100 fold for the same period.
As the global population continues to grow, land is becoming the BitCoin of the real world. Limited in supply and always in demand (people have to live somewhere).
However, because of the limited supply, the prices spiked up so much in most habitable places that an average wage earner may not even think about owning a property anymore. If people cannot afford to buy property to live, they cannot even dream to buy it for investment and passive income purposes.
That is until Blockchain enters the real estate scene and that exactly is the project we are reviewing in this ICO Review Article about REAL (Real Estate Asset Ledger).
PLEASE READ ANY OF MY PREVIOUS ARTICLES TO UNDERSTAND HOW I ARRIVE AT THE SCORES I GIVE TO EACH ASPECT OF THE ICO IN THIS REVIEW SERIES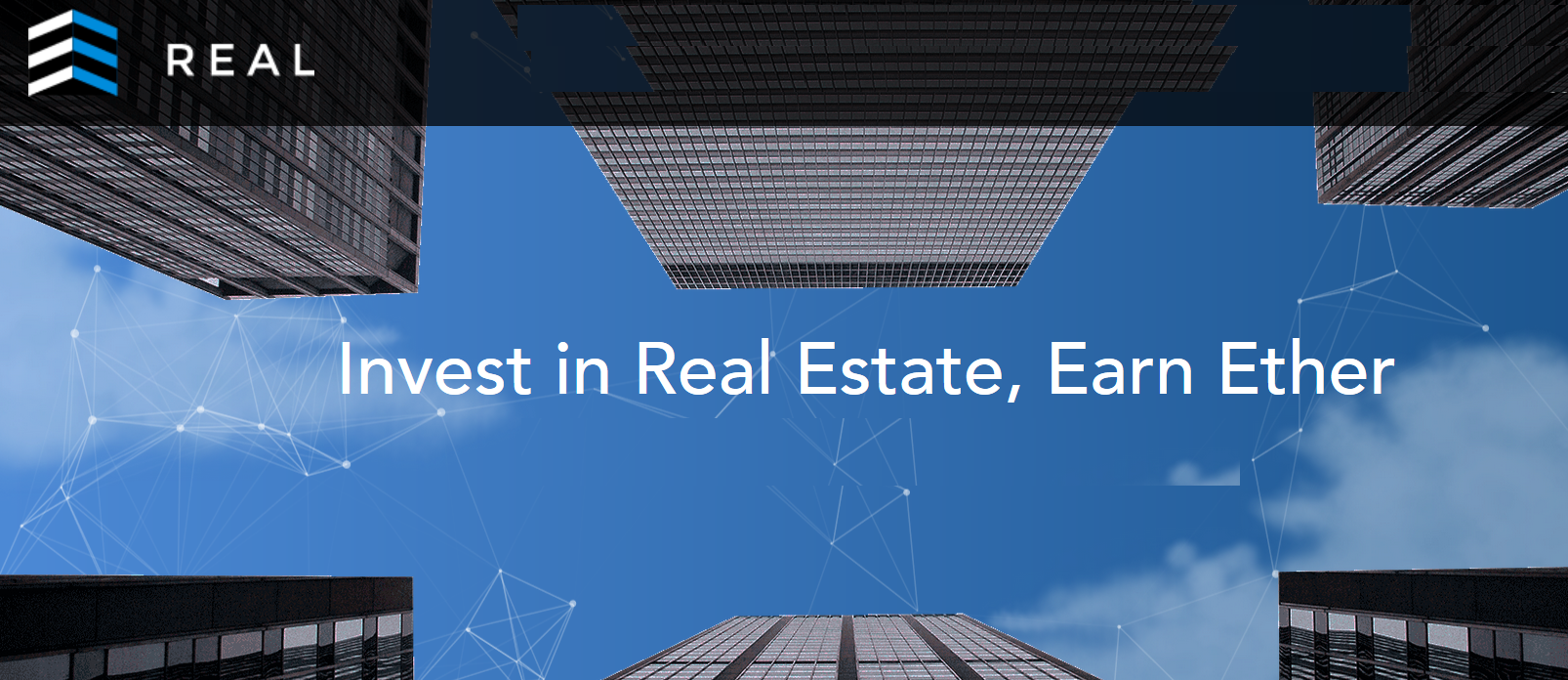 1) Disruption:
What mutual funds did (at least at the beginning) was brought the power of unity to invest into otherwise unreachable projects and reap the profits from it. REAL, if successful, can do that to Real Estate space.
In addition, unlike mutual funds, REAL is not limited by borders or minimum investment thresholds.
The concept is fairly simple. You can invest in any property listed on REAL using their REAL currency. You get the fraction economic ownership based on how much you invest and when the property starts paying out rent and/or appreciate, you get a 'proportionate' payout in Ether.

Helping properties cross the borders will help EVEN OUT the world Real Estate economy in the long run. We don't have to be living in the place to be able to invest and reap the rental/passive income and potential appreciation. This will mean that many areas that are in dire need of investment to boost the RE market will start inflow of funds from a new stream of crypto world.
Whole ICO space has been about 'quick buck', this project (if properly executed) may not fit the 'get rich quick' category, however, it has the potential to reap continuous passive income for its investors.
I am assigning 33 points.
2) Team and Roadmap:
This team consists of Serial Entrepreneurs, Venture Capitalists and Engineers.
Enrique Dubois, CEO, has over 15 years of experience and has successfully started, run and sold multiple ventures before.
Javier Llabres, CTO, has full-fledged technology experience, although, it was not apparent the depth of this experience from whitepaper.
Miguel Covas, COO, has over 14+ years in Business Development.
They have a communications director on board, Melissa Sapmaz, who has over 10 years experience in PR for Online Startups.
Their line-up of advisors is quite good. All in all a decent line-up.
I particularly liked the fact that they have laid out the cost of team wages and expenses in their whitepaper with a 6 month cliff period which should bring seriousness to the project and vested interest in its success.
They already have listed a property in which they have invested about USD 350,000 in Singapore.
They are planning to appoint an auditor and the results of the audit are going to be made public. This is a much-needed NEED in the Blockchain/ICO space.
Team is decent, their Tokenomics is creative, their skin is in the game and they are legitimizing this whole ICO/Token space by voluntary audit piece, all of which leads me to give 15 points out of 20 points.
3) Active presence in the Market:
The reason I picked this project for review is because of a request from @beyondthecrypto and they have been actively promoting REAL on Coinmarketcap as well.
REAL was even selected to pitch in at 100XInvestors event.
Their Medium page is active on daily basis and so is Twitter on hourly basis.
I am assigning this 10 out of 15 points.
4) Acceptable cryptocurrencies to participate in the ICO:
There will be about 100 million tokens of which 51% will be available for crowdsale that is scheduled to start on 31st August, 2017. They also have a pre-sale that is scheduled for 24th August. The only medium of purchase is ETH at 220 REALs for 1 ETH. The currency options to participate and the cost of token are a turn off for me.
I continue to live in an imaginary world where cryptocurrencies should be able to break the barrier of exchange within the cryptoverse. If Overstock can accept 40+ cryptocurrencies and is able to determine price of the product that you are buying in FIAT, I care less for any reasons (even those valid and practical) as to why I am forced to use ETH to participate in an ICO/blockchain project.
And for this personal stand, I am assigning 0 out of 5 points.
5) Author's Bias:
I am wounded at the moment from the Monkey Capital's experience. I gave it the highest points based on the information that I was able to research and I still think it is a good project if they can get their shit together.
However, I cannot let that bitter experience to mask my review of other projects.
ICOs are like movie releases, they get hyped up so much before the release and they show us all the good parts in trailers and we fall for it. If the movie is good, we pat ourselves for picking a good movie and if the movie sucked, well, we don't tell anyone about it.
If a movie is bad we don't go asking for refund nor do we pay tips for a movie well done.
In the ICO space, when we lose the money we want someone else to take the responsibility for losses while we take full credit for the dough from good projects. Irrespective of our naïve hope that someone will take onus of our mistakes, we are the one who is going to either profit or lose from our investment decisions.
Even after being wounded, I am positive about this project because with proper execution this project can boost the penetration of cryptocurrency into RE market, worldwide.
With the power vested in me by my Author Bias points, I give 15 out of 20 points to this project.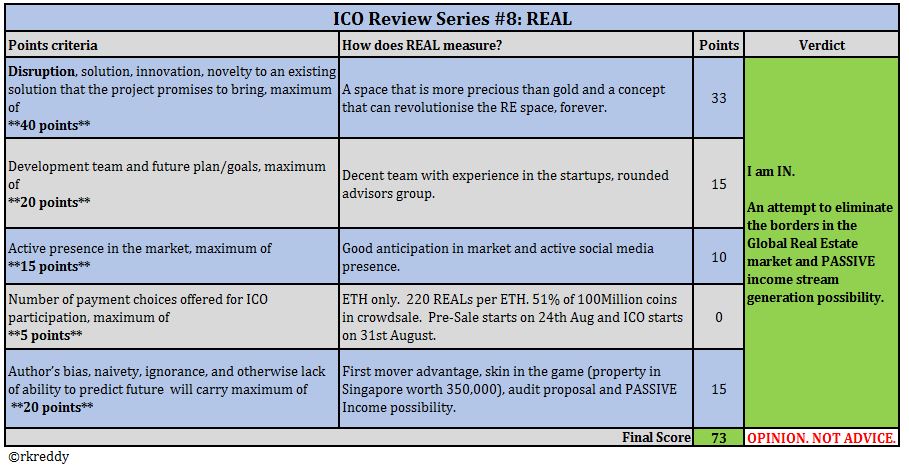 Verdict: I am IN
The price of 220 REALs for 1 Ether is a bit out there, however, it is still better than a 'no-limit offer' like Tezos.
This is going to feel like gambling, however, if they make the model work, they will have the first mover advantage and the whole world to expand.
Personally, I wouldn't mind investing a small bit ($500 or so) into this project and not look at it for 2 years, we are talking about Real Estate here and it takes time for properties to become cash-cows and appreciate.
Again, that is just me.
Please read REAL Whitepaper before deciding to invest.
If you would like for me to review an ICO that you are looking into, drop a note in the comments. I cannot promise that I will be able to review all requests but I will try to if my schedule permits. Your comments will also help keep me in the know about the ICOs that I may have missed.
---
Disclaimer: Opinion. Not an advice. The verdict in the article is according to me and for me. It may not suit you. Please read the article as an opinion and conduct your own research before deciding to invest. E&OE.
---
All pictures and clips used belong to respective owners, except where noted otherwise.
---
Previous articles in this ICO Review Series:
ICO Review Series #1: Hive Project
ICO Review Series #2: Tezos: Why I am on the sidelines on this ICO?
ICO Review Series #3: Monster Byte, am I betting on this ICO?
ICO Review Series #4: Santiment - Bloomberg of the Cryptoverse?
ICO Review Series #5: Aventus, a grand plan to mend the Ticketing industry
ICO Review Series #6: BitClave – Decentralized Search Ecosystem that aims at $550 BILLION Ad Space
Monkey Capital: ICO Review Series #7: Is this the BILLION dollar ICO of 2017?