@Steemalive State Representative Report for Nasarawa State (week ended 15th-21st November, 2021) Presented by @charis20// #club5050 is still in practice in our State. 10% Payout to @steemalive
Hello @steemitblog and @steemalive. It is with great delight and dedication i bring you the report of the activities that took place in my state for the week under review. The week was full of activities which include road show, mentoring, recruitment, meetup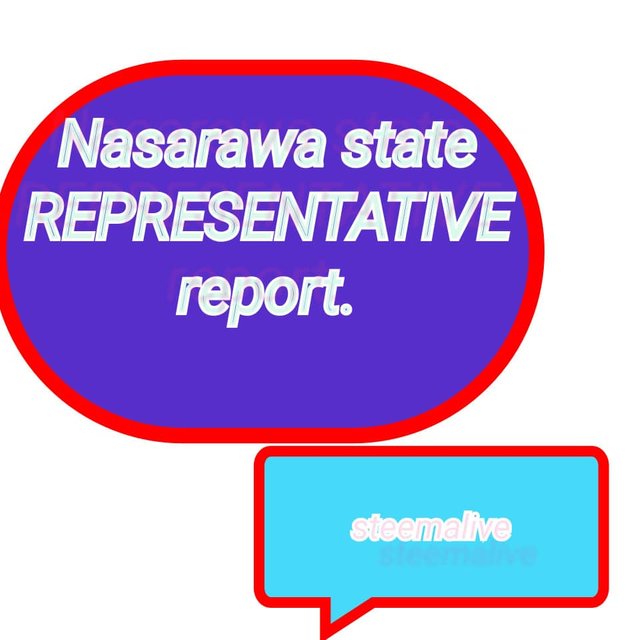 ROAD SHOW EVENT
Road Show activity is now a regular activity which we carry out according to the way our dear community has stipulated. The week under review was not an exceptional. I announce the event in my post a day before, so due to my current status as a new Mom i was not able to attend.
Road Show Announcement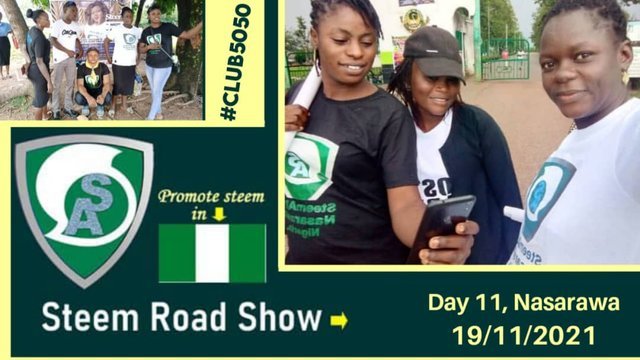 Steemians in my state who where chance made it and it was productive though they couldn't sign up any new person due ro the challenge of network but i believe the new week will have a different result because moderlities are being but in place to improve the situation.
Below are their report for the event
@patience90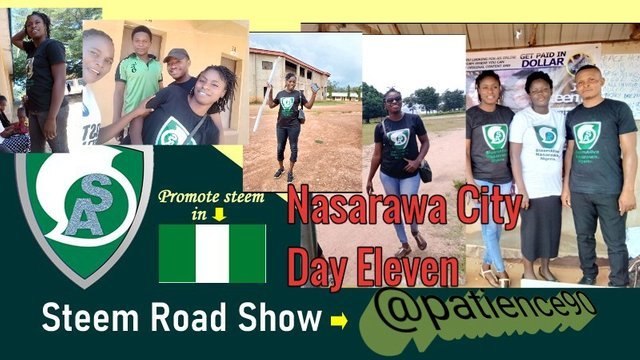 Link
Those that made it for the road show are:
@desiredlady
@dorcasje
@auta
@ziongater
@iorzan
@pato84
@patience90


Recruitment of Newbies
Recruitment is what i have found pleasure in doing especially recruiting the right people who will be committed to the activities of the platform. Am glad that the old users are following the example too.

Meet-Up, Training and Mentorship
Every Saturday is our meet up unless most of us are engage then it will be moved to another Saturday.
Our meet up for the week under review was a great success as i was able to coach those that have not yet done achievement 2 in the newcomers community to do so. Going through this achievement task is very essential as it will help is understand the system more. I am happy they have done and submitted the task. I have also encouraged them to continue with the achievement 3. The meet up held at my residence.
Meet up Gallery
Mentoring and training the members of my state is 2hat i have not failed to do on a regular basis, i have been able to mentor and train the old users to the point they can also assist the newbies too. I am glad about this. The period i was not so active due to my health the system was still on going because there are people on ground to help out in many ways. Also i encourage them to read what is happening in the platform to be able to know more about the platform too.
Those that came for the meet up are
@desiredlady
@ziongater
@dorcasje
@pato84
@fasacity
@pesh21
@charis20


Below are the list of the verified members of steemalive in my state.
@patience90
@desiredlady
@joyvictory
@pato84
@debaron
@happiness26
@firewell
@ziongater
@akwashphil
@stanleynnah
@niglys8
@chilelle
@helenchy
@dorcasje
@fasacity
@charis20
Incase you don't find your name, please notify me so that i can do so, also if you have not join the curation trail do follow the Link to join then contact me to include your name.


It is worthy of mention that all the active members of the state have successfully joined the club5050 and some are in club75 already. It is a thing of joy to me as non is left out of the club.
I want to use this time to encourage all those who are yet to join the club to endeavor to do so as it is for our own good. As i always say, it is your investment and it is good we gove it our best.
Thank you to @steemitblog and @steemalive for their constant support. Also for all the Nasarawa Steemians for being committed to the system both in promotion and otherwise. God bless you greatly.
CC: @focusnow
Written by @charis20
For @steemalive



Subscribe:::Discord
:::Whatsapp :::join trail
:::Steemalive Website