Curation Report by Team Newcomer- Week 4 February, 2023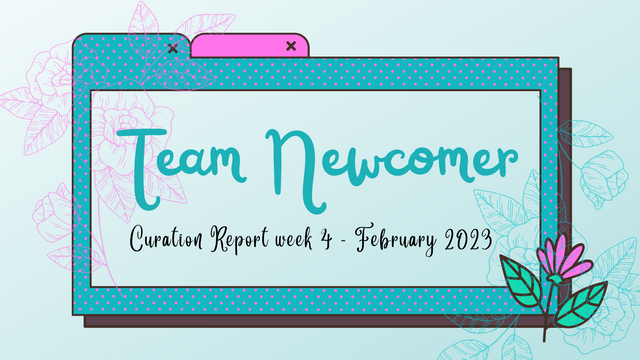 Image edited in Canva
Hello dear steemians, below we share the report of our fourth curation week of February. We continue to encourage newcomers to stay active and post to the communities, we are being flexible in our curation while newcomers learn to build their Steem Power through participating in clubs.
We encourage Newcomers to post as that is the way to receive support and grow your Steem Power, which will allow them to grow on the platform.
We encourage you to follow the guidelines by which you can guide yourself when making your publications: Team Newcomer- Curation Guidelines for March 2023
We encourage newcomers to create exclusive content for Steemit, #steemexclusive, and avoid plagiarism.
We also encourage you to get verified if you have not already done so, following the parameters of Achievement 1: Achievement 1 : Verification Through Introduction.
Below are the statistics for these seven days: from Wednesday, February 22, until Tuesday, February 28. In these seven days, we have voted for a total of 155 publications, including 97 authors.
---
Stats:
---
Country
We have covered a total of 13 countries.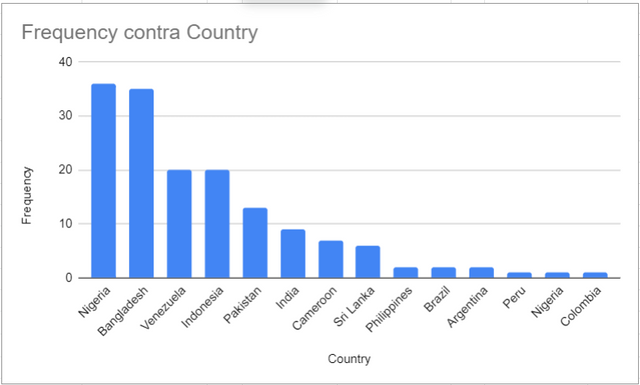 ---
Communities
We have covered a total of 34 communities.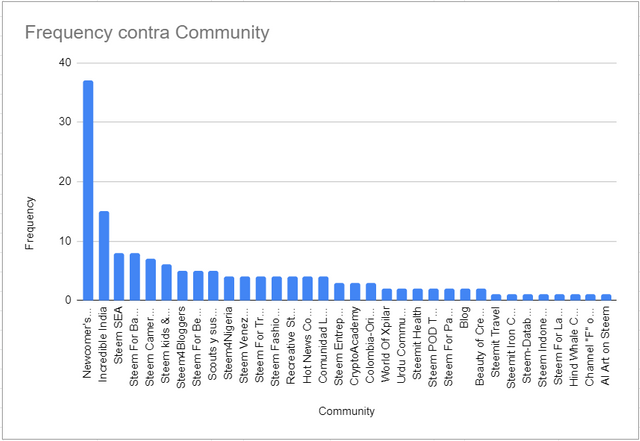 ---
Tags
This week we have been able to cover 70 tags.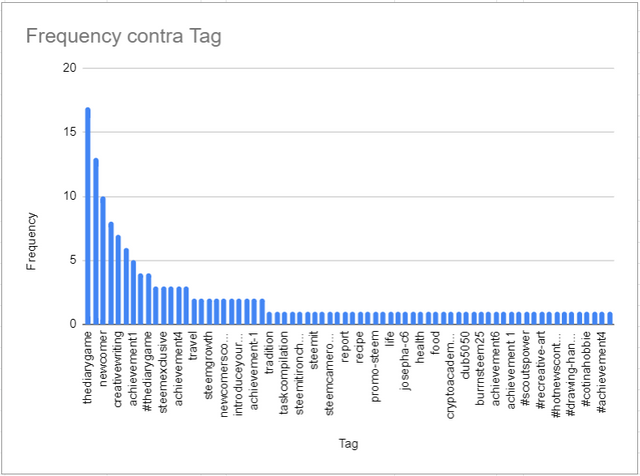 ---
Clubs
Most of the voted posts are participating in the club5050: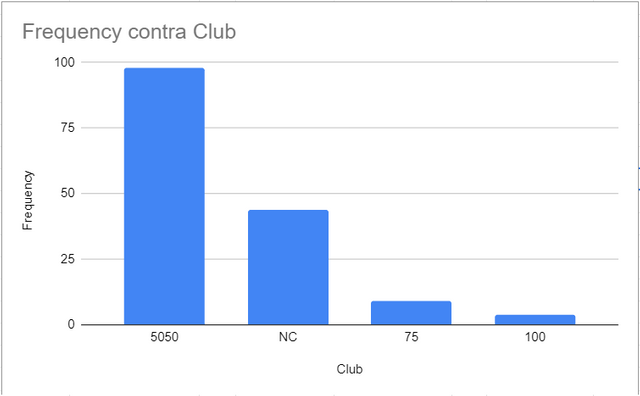 ---
To see the details of the cure, you can check the Google Sheet: Here
---
---
Now we will move on to the nominations for these seven days of curation.

The Top of the Posts selected for this week.
---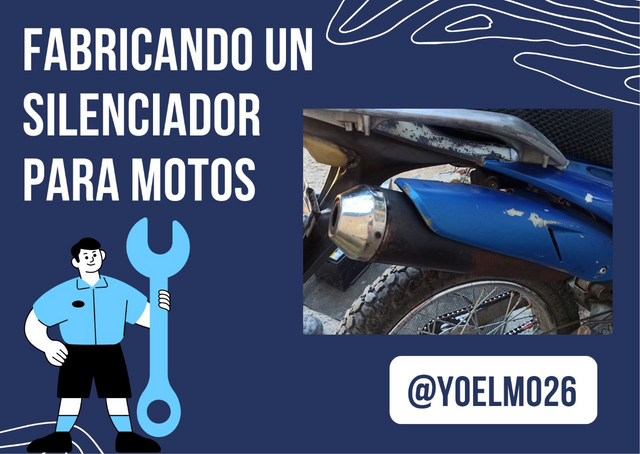 Author : @yoelmo26
Club : club5050
Post : Link
Nominated by : @adeljose
Curation window: Expired
Interesting publication where the friend @yoelmo26 shows his skill in the manufacture of parts, creating an exhaust muffler to adapt it to your bike, he shows the materials and how he was doing which is information that may be of interest to others. On the other hand, the user has shown good activity, sharing good publications, supporting with votes and good comments, besides having integrated quickly to the #club5050. I hope he continues to maintain this good activity on the platform.- @adeljose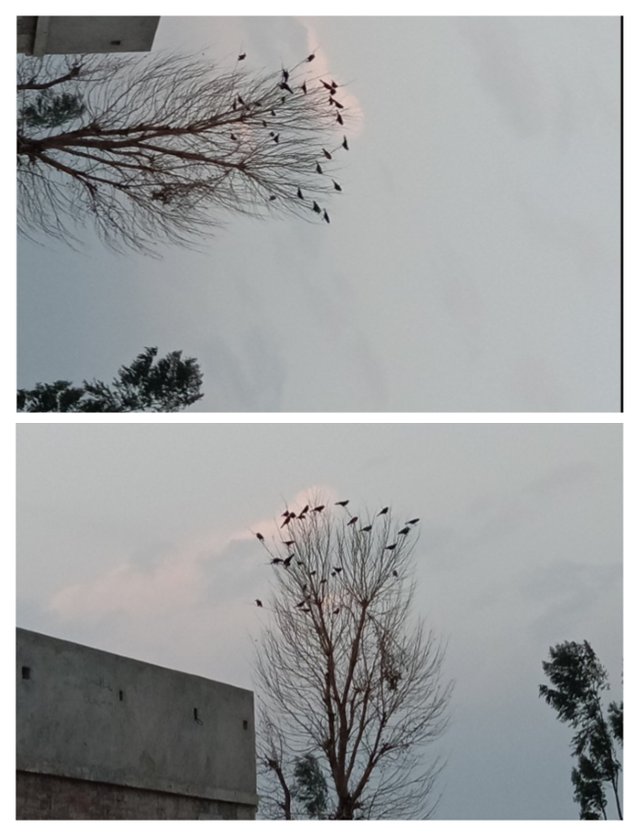 Author : @ayeshasadiqah
Club : No Club
Post : Link
Nominated by : @yousafharoonkhan
Curation window: 15 hours

I have chosen this post as the best post this week, the reason for choosing this post is that it is a new user's post and she writes her post in Urdu. In it, she mentions her love for beautiful birds and pictures of beautiful food tables, besides, she mentions the wedding ceremony in a beautiful way. Choosing this post will encourage this new user and that is my main goal in choosing this post. I hope this user will continue to work hard like this.- @yousafharoonkhan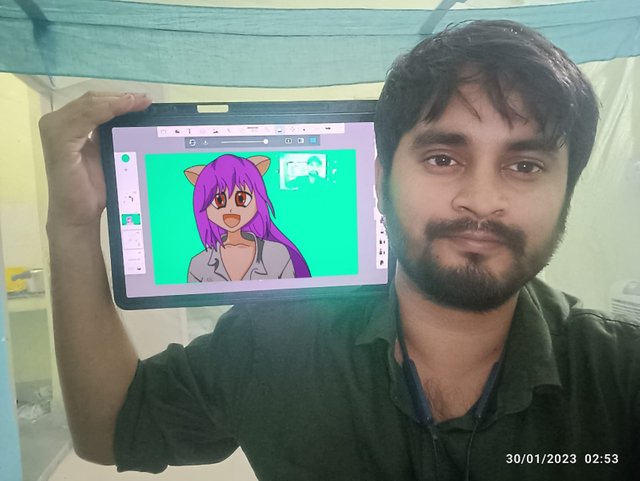 Author : @wahidsuman
Club : #club5050
Post : Link
Nominated by : @ripon0630
Curation window: Expired

The author presents the complete process of his digital art drawn with tabs in the post. A digital art that is not just an art also a digital form is what he has shown through his posts. As a newcomer, the author's activity and regularity in posting on multiple topics are admirable.- @ripon0630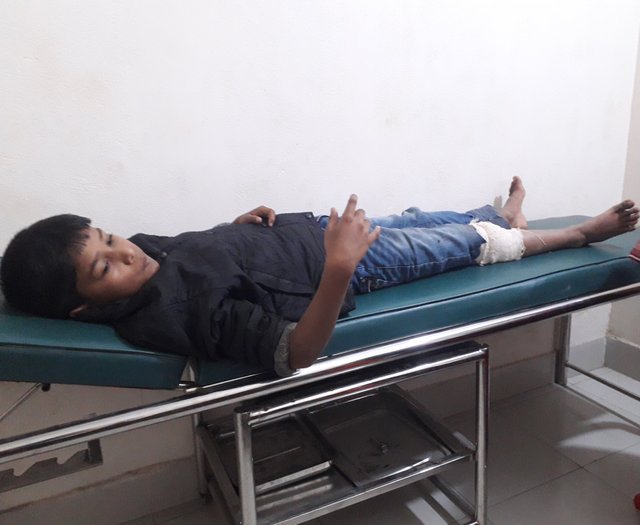 Author : @taskinnahar12
Club : #club5050
Post : Link
Nominated by : @heriadi
Curation window: 4 days

The author works as a doctor's assistant and is always busy serving patients in the operating room and taking good care of them, as a newcomer she is always consistent in writing posts using original photos in her posts according to the story written.- @heriadi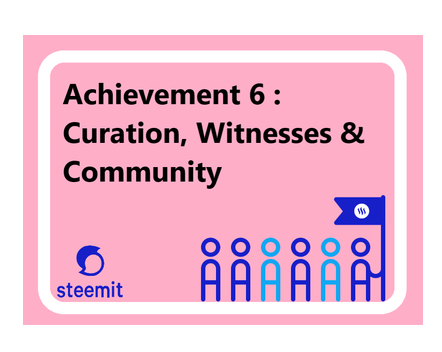 Author : @bela90
Club : #club100
Post : Link
Nominated by : @juichi
Curation window: 4 days

The Achievement Task 6 of this Newcomer is well presented. It gathers all the necessary information about this task level.
The author has been on this platform for almost three months and has been very active in posting in different communities showing her versatility in writing.
What I admired about her is the moment that I advised her to power up her steem and join clubs, and she did it. It only shows that she is open to any advice and I can see her capable of becoming somebody someday on this platform.
For that reason, she deserved to have extra support from the curators.- @juichi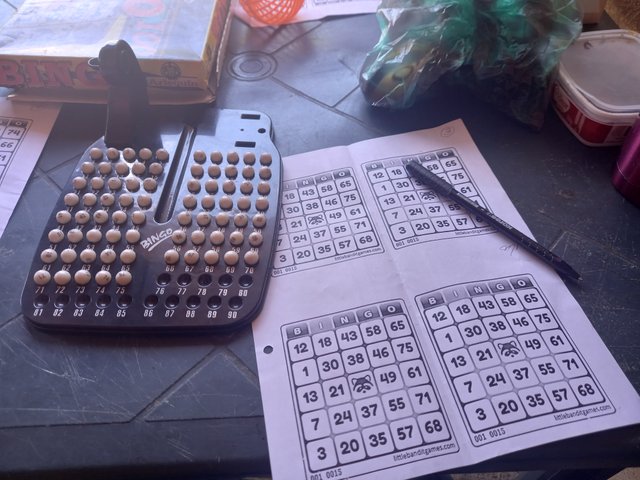 Author : @gacavinico
Club : #club5050
Post : Link
Nominated by : @inspiracion
Curation window: 5 days

In this publication of the diary game, the user tells us about her day in which she participated in Bingo, an activity to support a neighbor, in which she was able to collaborate with her.
The user is a newcomer who has adapted well to the platform, has made her achievements and also participates in other dynamics presenting a good level in her content.- @inspiracion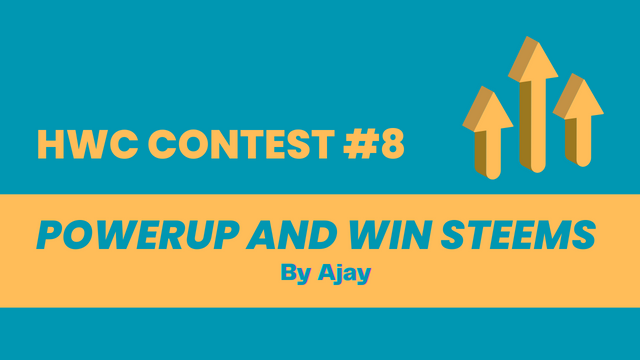 Author : @ajay27
Club : club5050
Post : Link
Nominated by : @radjasalman
Curation window: 7 days

In this post he is able to explain how to do a Power Up. He explained about Steem Power. He also explained about the use of Steem Power and the importance of increasing Steem Power. In this post he also explains the importance of doing a Power Up to strengthen the account.- @radjasalman

This has been our fourth and last report for February.
Any suggestion or recommendation to improve our performance will be highly appreciated.
---
Thank you very much.
Best regards,
TEAM NEWCOMER
@heriadi [Indonesia]
@inspiracion [Venezuela]
@juichi [Philippines]
@adeljose [Venezuela]
@radjasalman [Indonesia]
@ripon0630 [Bangladesh]
@yousafharoonkhan [Pakistan]