The Food Diary Game | Season 2 | 07-10-2021 | sfcharity50pc | Time to go vegan (for a little while)
Hi, dear Steemians and SteemFoodies!
It's my DAY 7 in the Second Season of the Food Diary Game. It's Thursday, and I had enough time to make some hallacas. Only that these ones were vegan.
I share this post in English, from the #SteemFoods community, led by @steemitfoods and @alikoc07 on the occasion of the Second Season of the Food Diary Game.
50% of the rewards from this post will go to @sf-charity, in order for me to help more families benefit from medicine and food.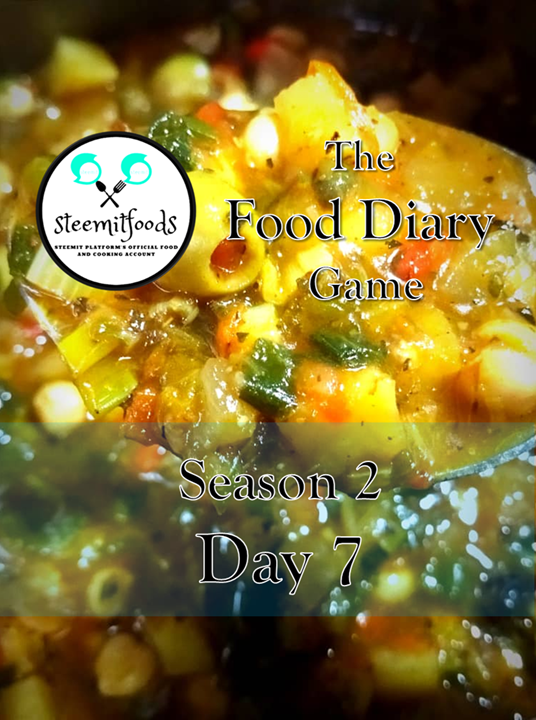 Breakfast
First morning coffee. Black and sugarless to start my busy day with energy.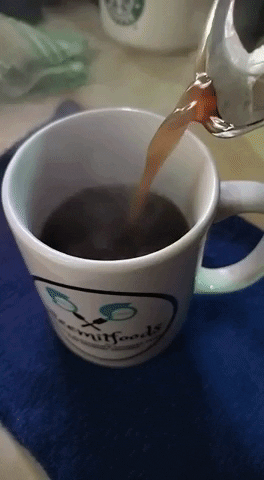 I ground some coffee beans. I used Della Nonna. It was as good as always. Loved it. Woke me up.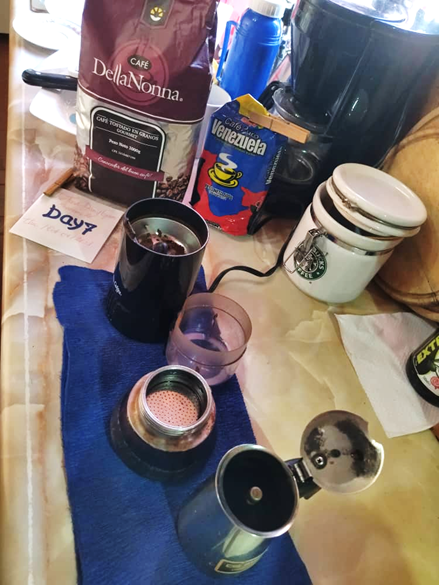 An hour later or so, I made breakfast. I mixed cornmeal and oats to make the dough of my arepas. Also, I used yesterday's leftover salad.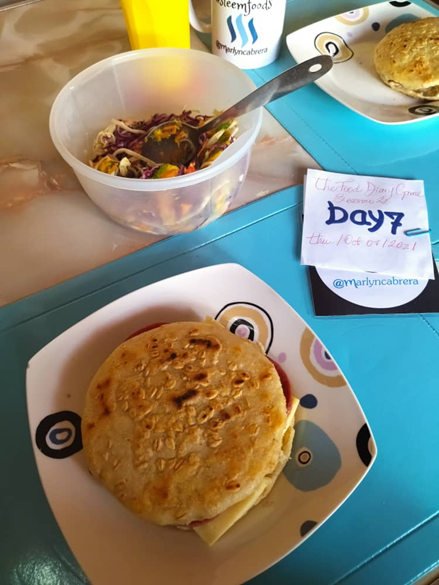 Lunch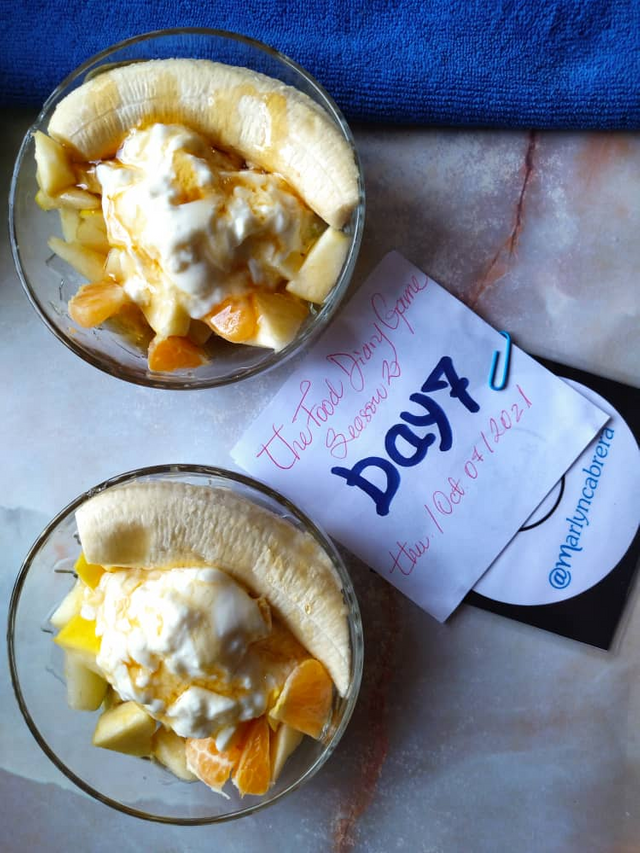 We were not able to have lunch as we usually do because we were busy with our jobs.
I mixed fruit, yogurt and some honey. It was actually delicious and we were satisfied.
I used one green apple and one golden delicious, one tangerine, and two bananas. It was fine that we had only a little "lunch"; otherwise, I waS going to feel sick. Too many things to do. We'd be really hungry in the evening, though.
---
Dinner
SteemitFoods released its Contest 34 this morning, and the theme was vegan food. I've been meaning to make some hallacas, so I thought, why not?! Vegan hallacas it is.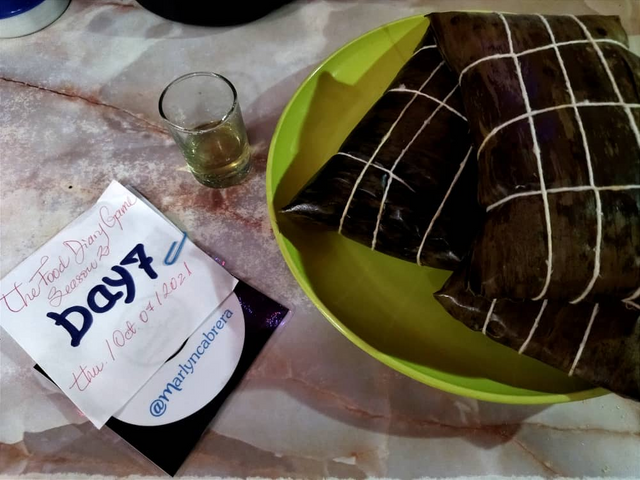 We ate them with so much pleasure. We didn't miss the meat. I'll publish my recipe soon, most likely on Saturday, for I have a lot of work tomorrow. Gotta travel .
However, I can tell you that I used chickpeas for the stew, among other ingredients I'll tell you soon. As for the rest, I kept to my original recipe for hallacas. It is customary that every family has its own traditional recipe for hallacas.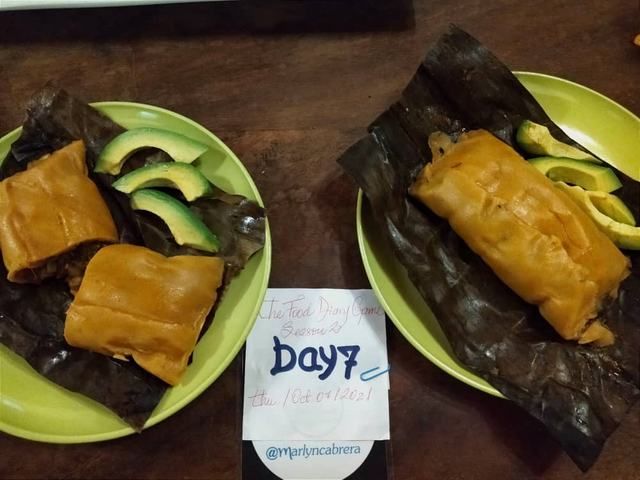 I took out my bottle of ponsigue rum and had some shots as I fixed the hallacas stew. It is delicious; tender, not too sweet, and with a moderate aroma of ponsigue. Really, really nice.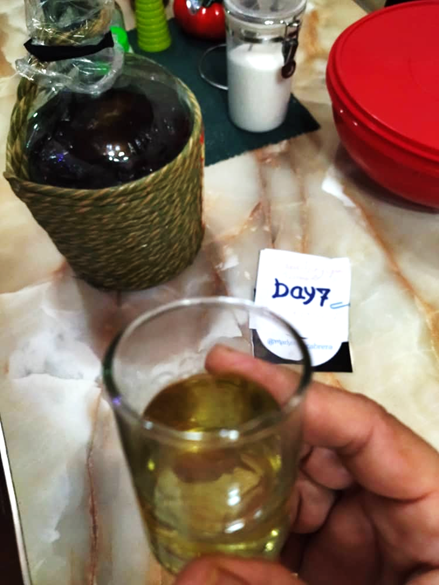 Finally, Strees Therapy for Night Owls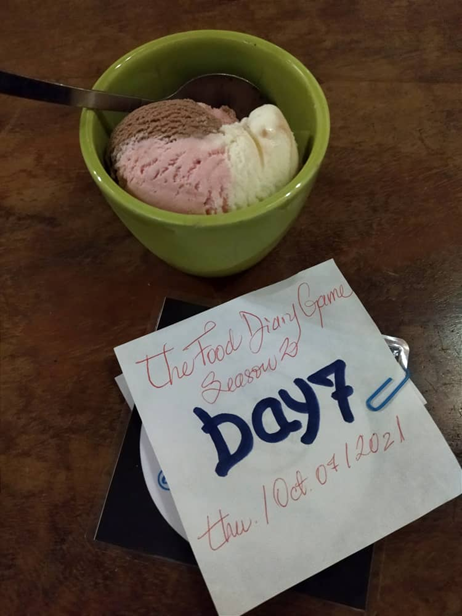 And this is what happens when you don't have lunch as you should. The cravings.
As always, I say goodbye wishing you all the best. See yoo in my next entry.


Text and pictures are mine.
Thanks for the visit.


Some of my most recent recipes on #SteemFoods

Algunas de mis recetas más recientes en #SteemFoods

Gofres de auyama

Tarta rústica con crema bávara

Penne con carne y vegetales salteados

Crepes con crema pastelera de chocolate oscuro Savoy de Nestlé

Postre cremoso de limón





Post

Pimentones rojos con relleno clásico de arroz y carne molida, con una vuelta de sabor extra


Post

SteemFoods Contest -23-| Homemade Delicious Ice Cream Recipe | Helado casero cremoso de piña con base de arroz