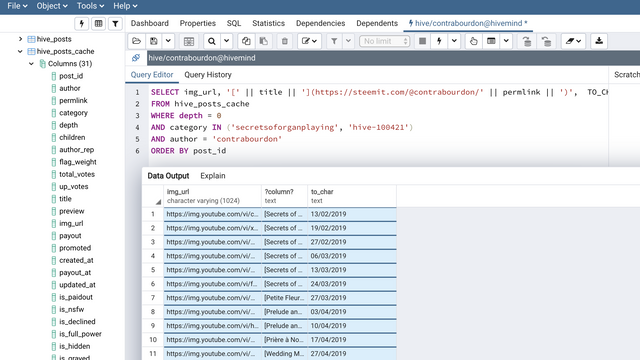 Hivemind access through PostgreSQL
This afternoon, after posting a new recording to YouTube (@threespeak was experiencing issues), I decided to see how many organ videos I have recorded for the Secrets of Organ Playing, Steemit Openmic, Sonic Groove Live contests and general posts.
Since I have access to @emrebeyler's Hivemind, I could achieve this using the following SQL query:
  SELECT img_url, '[' || title || '](https://steemit.com/@contrabourdon/' || permlink || ')',  TO_CHAR(created_at, 'dd/mm/yyyy')
    FROM hive_posts_cache
   WHERE depth = 0
     AND category IN ('secretsoforganplaying', 'hive-100421')
     AND author = 'contrabourdon'
ORDER BY post_id 



Assuming I use the tag #secretsoforganplaying and #hive-100421 (@threespeak), this should give me all the data I need. After some minor tweaking, here's the result!
I published 85 top level posts (organ related) since joining Steem in February 2019.
---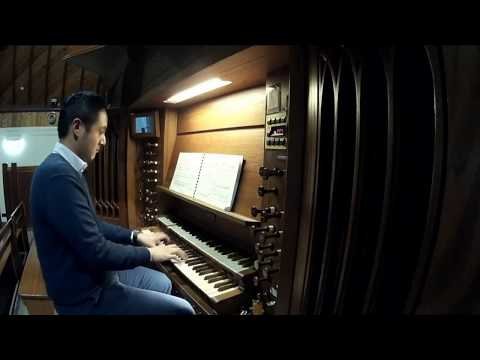 Secrets of Organ Playing Competition - Week 7
13/02/2019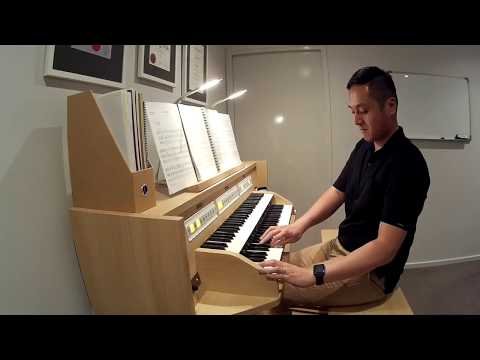 Secrets of Organ Playing Competition - Week 8
19/02/2019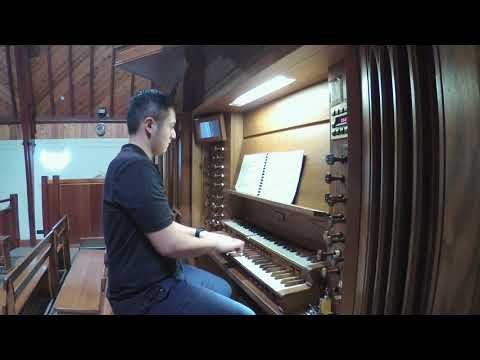 Secrets of Organ Playing Competition - Week 9
27/02/2019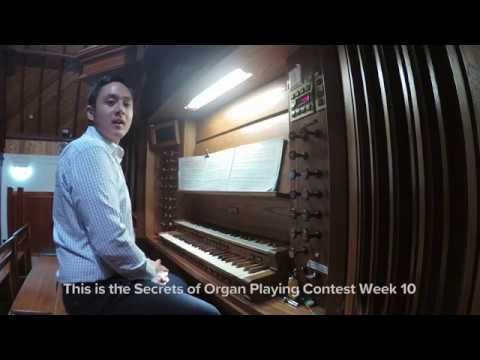 Secrets of Organ Playing Competition - Week 10
06/03/2019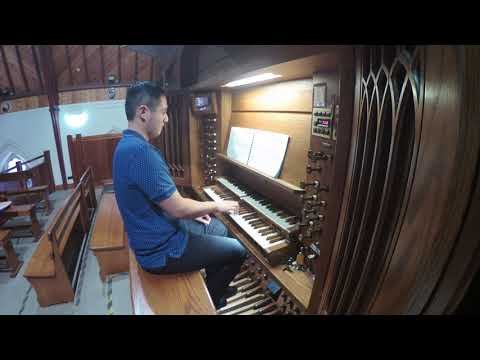 Secrets of Organ Playing Competition - Week 11
13/03/2019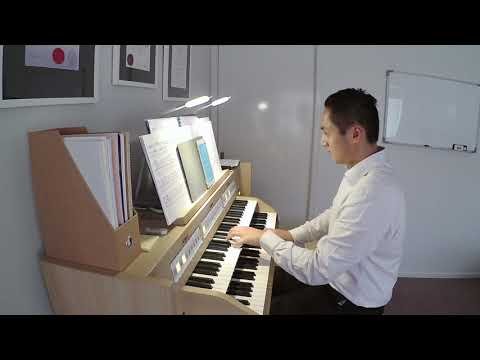 Secrets of Organ Playing Competition - Week 12
24/03/2019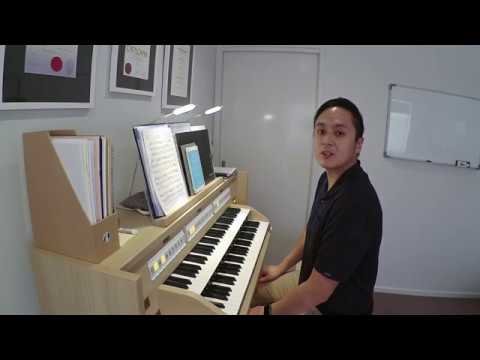 Petite Fleur (Sept Offrandes) - Denis Bédard
27/03/2019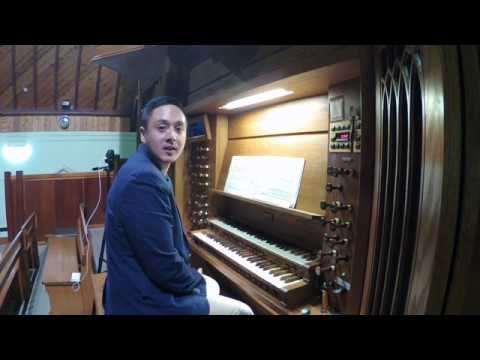 Prelude and Fugue in B-flat major
BWV 560 - Krebs
03/04/2019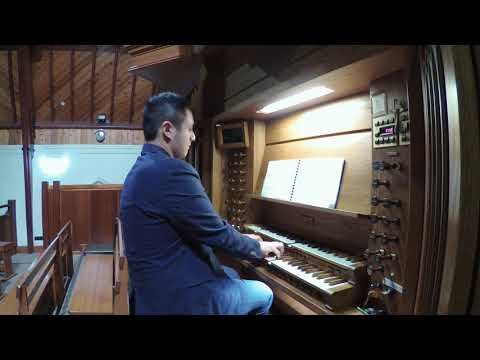 Prelude and Fugue in G minor
BWV 558 - Krebs
10/04/2019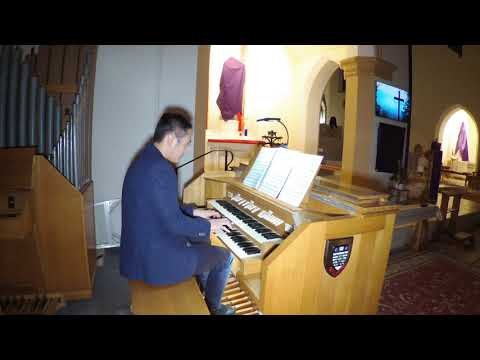 Prière à Notre-Dame - Léon Boëllmann
17/04/2019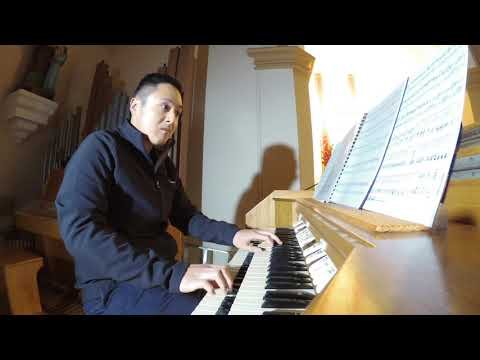 Wedding March - Felix Mendelssohn
27/04/2019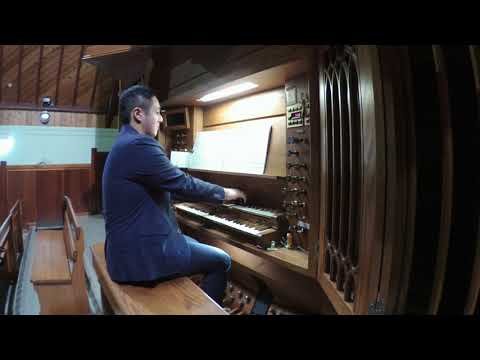 Toccata in G major (Toccata en sol majeur) - Théodore Dubois
03/05/2019

Attende Domine - Jeanne Demessieux
08/05/2019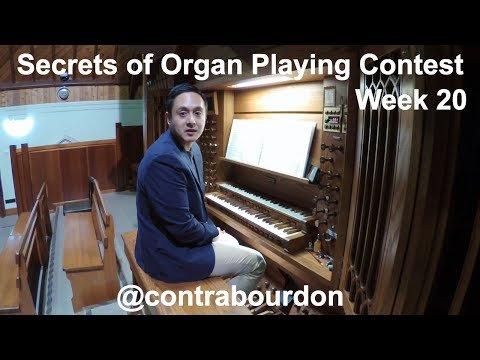 Jesu Joy of Man's Desiring - Johann Sebastian Bach
15/05/2019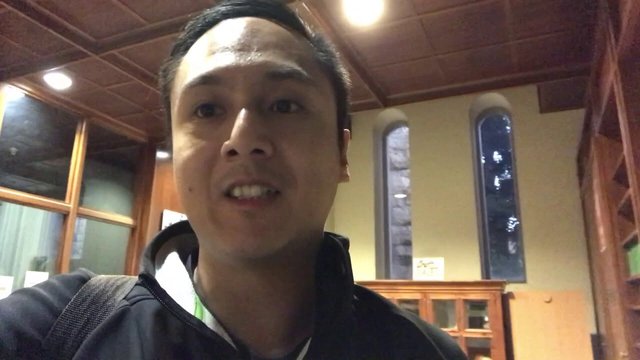 Behind the scenes preparing for contest | James Flores
18/05/2019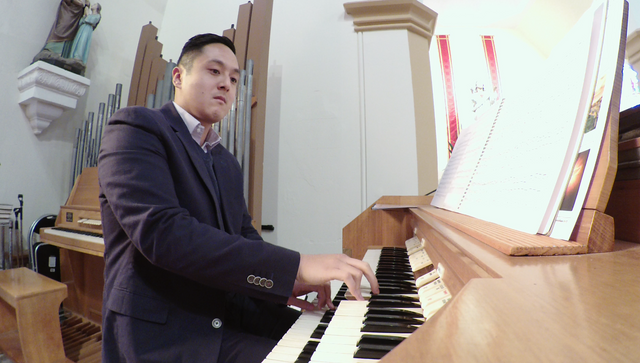 Repurposing contest entry piece | Jesu Joy of Man's Desiring
19/05/2019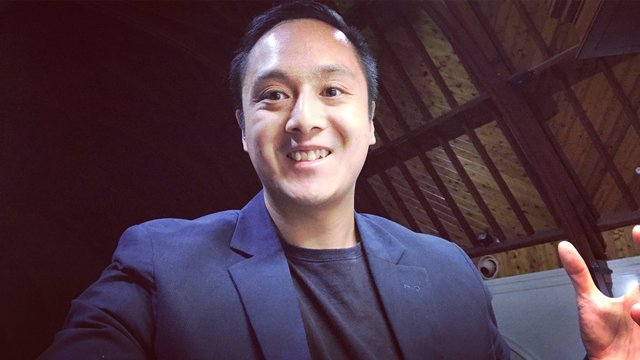 Thanking the participants in the Secrets of Organ Playing Contest to date
21/05/2019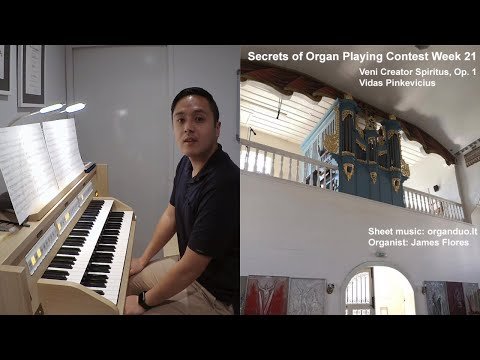 Veni Creator Spiritus Op. 1 - Vidas Pinkevicius | Secrets of Organ Playing Contest Week 21
24/05/2019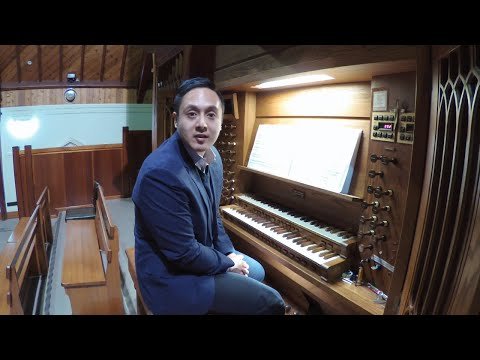 Arrival of the Queen of Sheba - G.F. Händel | Secrets of Organ Playing Contest Week 22
29/05/2019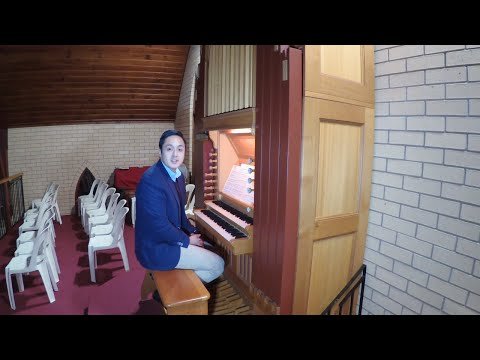 Præludium secundi Toni (Auf 2 Clavier und Pedahl) | Secrets of Organ Playing Contest Week 23
05/06/2019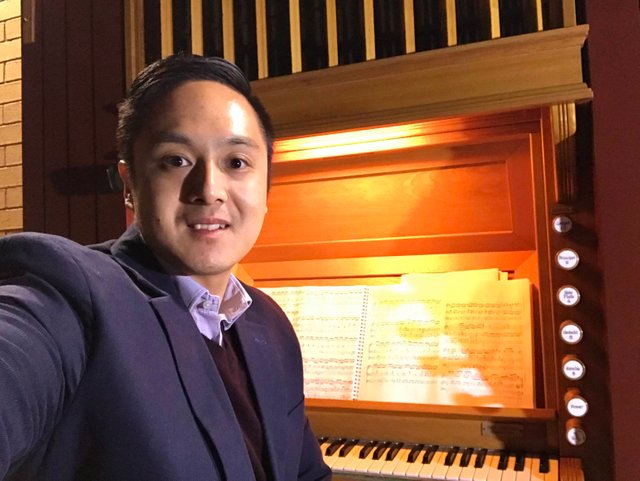 Parkinson's law | Sunday Secret
09/06/2019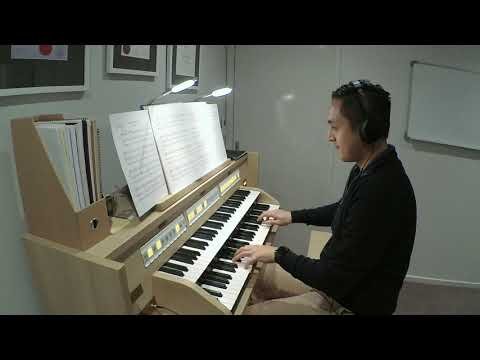 Festival of Praise Laudes Domini - Phil Lehenbauer | Secrets of Organ Playing Contest Week 25
22/06/2019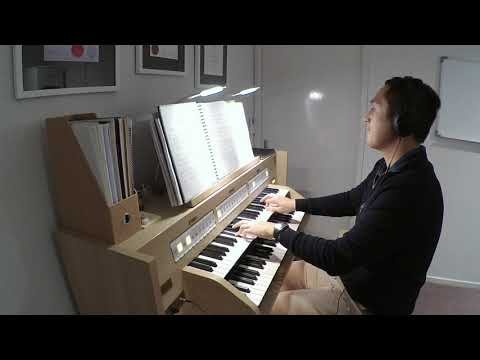 Chant du soir - Denis Bédard | Secrets of Organ Playing Contest Week 26
25/06/2019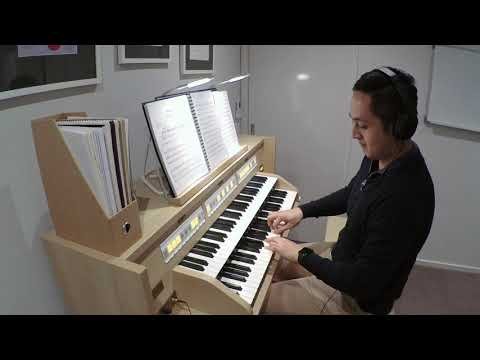 Tuba Tune - Brett McKern | Secrets of Organ Playing Contest Week 27
04/07/2019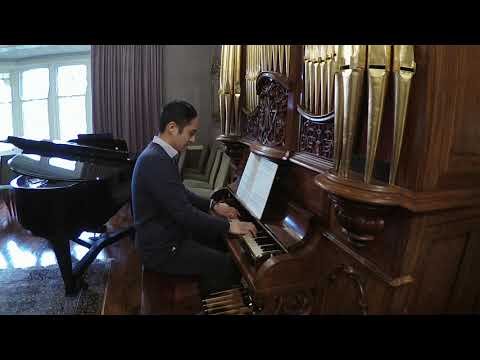 Marche Royale - Jean-Baptiste Lully | Secrets of Organ Playing Contest Week 28
11/07/2019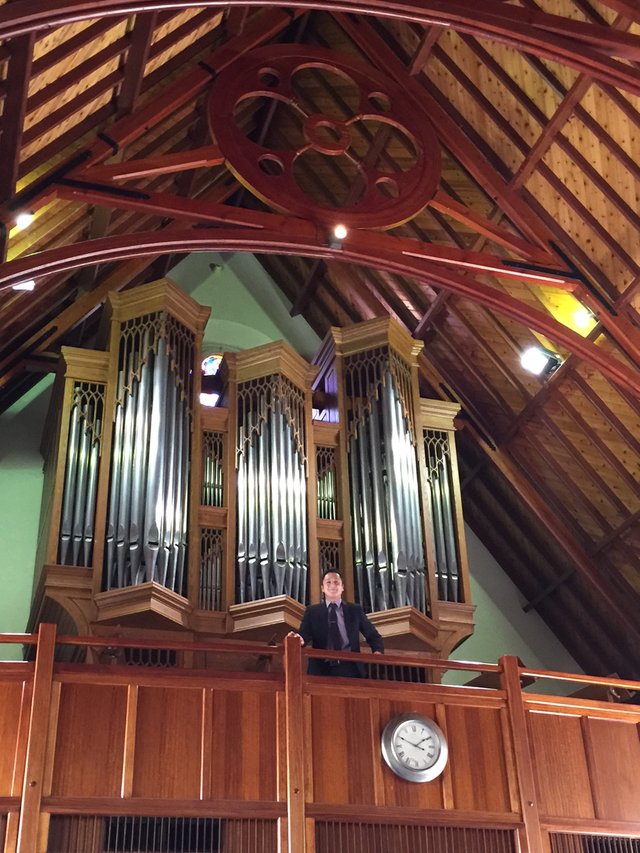 An invitation to join the Secrets of Organ Playing Guild
12/07/2019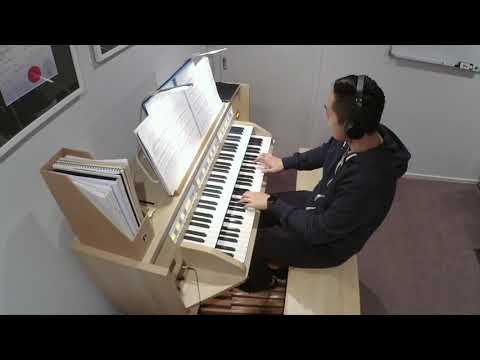 Sinfonia from Cantata BWV 29 - Johann Sebastian Bach | Secrets of Organ Playing Contest Week 29
19/07/2019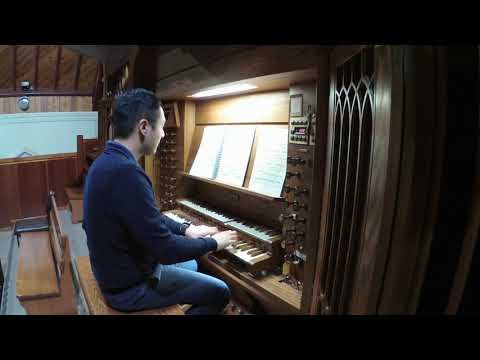 Ciacona in f-moll - Johann Pachelbel | Secrets of Organ Playing Contest Week 30
24/07/2019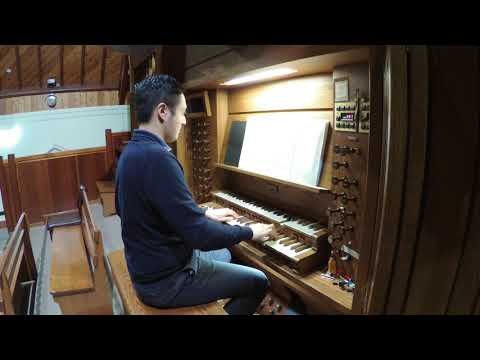 Flute Piece - William Hine | Secrets of Organ Playing Contest Week 31
31/07/2019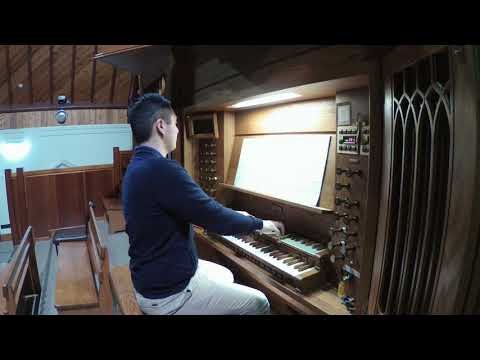 Voluntary in A minor - Anonymous (18th century) | Secrets of Organ Playing Contest Week 32
07/08/2019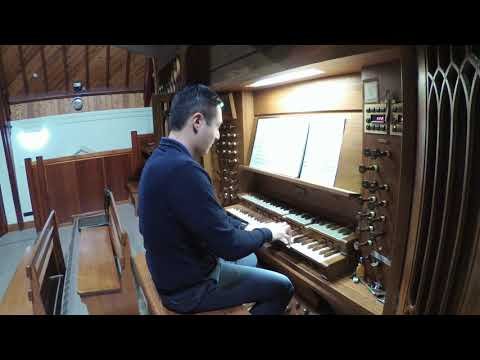 Grand jeu - Pierre Dumage | Secrets of Organ Playing Contest Week 33
14/08/2019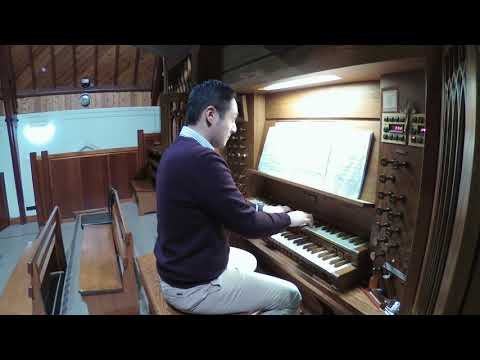 Ricercar primi toni - Anonymous | Secrets of Organ Playing Contest Week 34
21/08/2019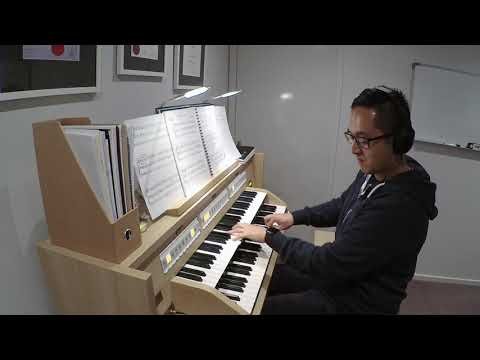 Adagio and Trio - Jeff Perks | Secrets of Organ Playing Contest Week 35
30/08/2019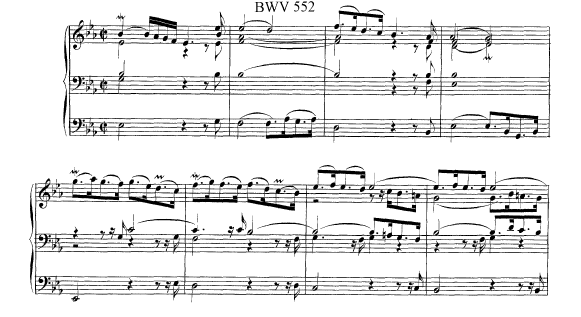 Prelude in E-flat major BWV 552i - JS Bach | Secrets of Organ Playing Contest Week 36
05/09/2019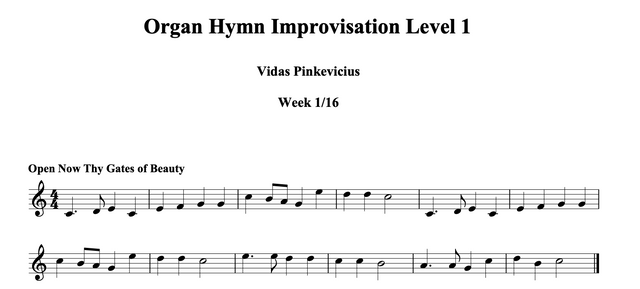 Open Now thy Gates of Beauty | Organ Hymn Improvisation Level 1 - Week 1
08/09/2019


Tuba Tune - Carson Cooman | Secrets of Organ Playing Contest Week 37
12/09/2019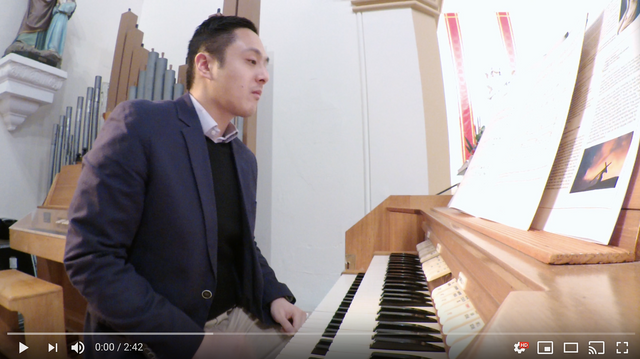 Oraison (from Contrastes) - Denis Bédard
14/09/2019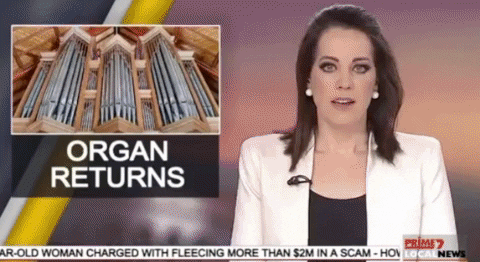 Memorial Prom Concert | Proceeds donated to Regional Cancer Center - Featuring yours truly on the organ!
17/09/2019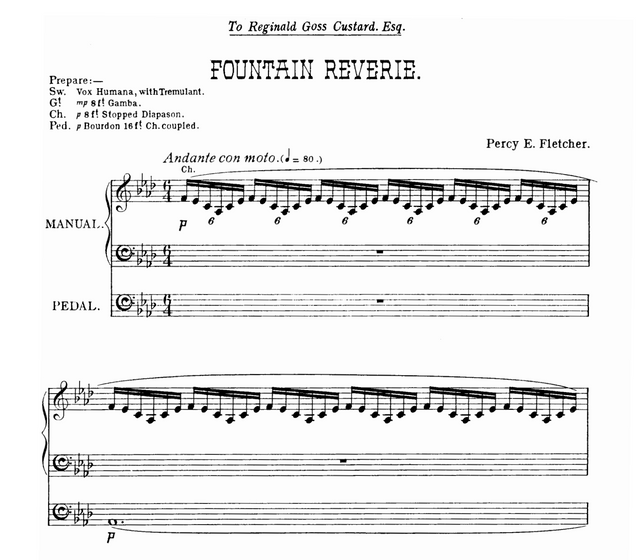 Fountain Reverie - Percy Fletcher | Secrets of Organ Playing Contest Week 38
19/09/2019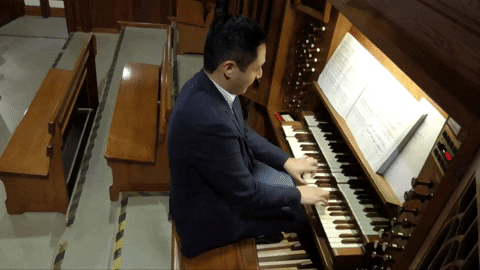 Performed in a Prom Concert this afternoon | two organ works by British composer - Percy Fletcher
21/09/2019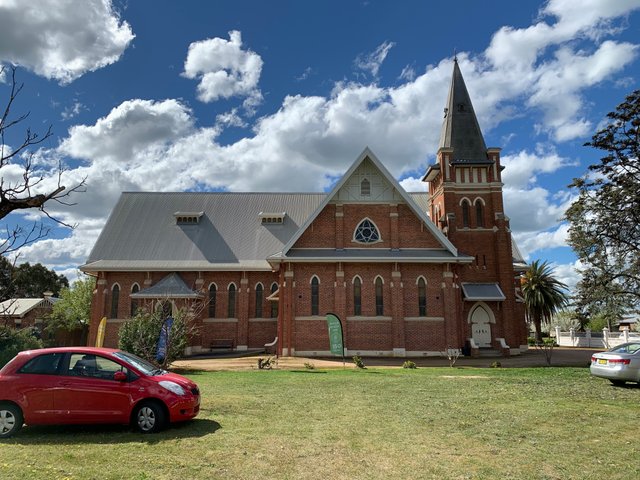 Walla Walla 150th Anniversary Organ Concert | International Organ Recitalist - Daniel Beilschmidt
22/09/2019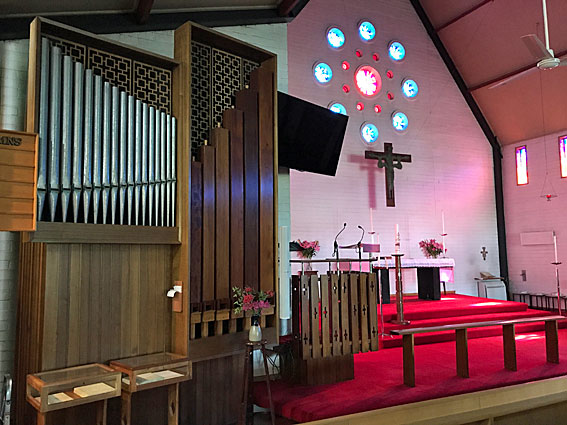 Ave Maria (Organ solo) - Giulio Caccini | arr. John Ross
24/09/2019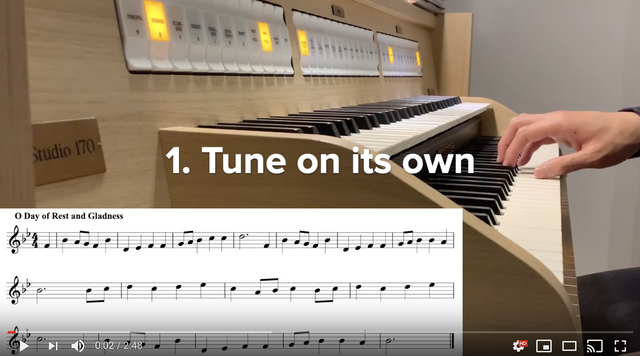 O Day of Rest and Gladness | Organ Hymn Improvisation Level 1 - Week 2
25/09/2019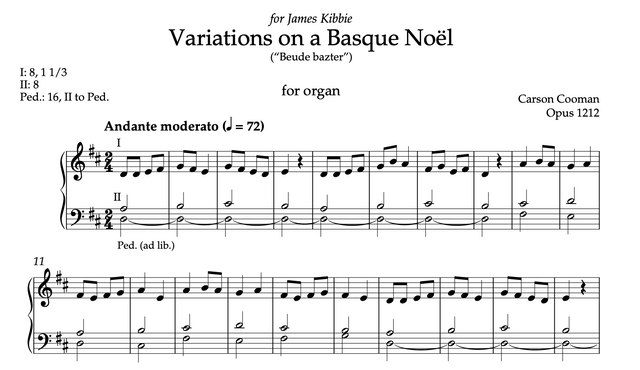 Variations on a Basque Noël - Carson Cooman | Secrets of Organ Playing Contest Week 39
27/09/2019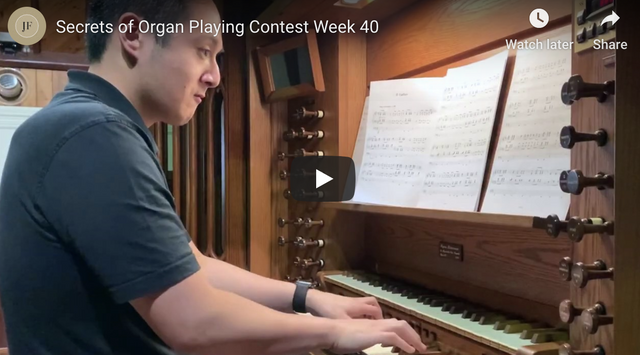 Aria and Fanfare (from Contrastes) - Denis Bédard | Secrets of Organ Playing Contest Week 40
02/10/2019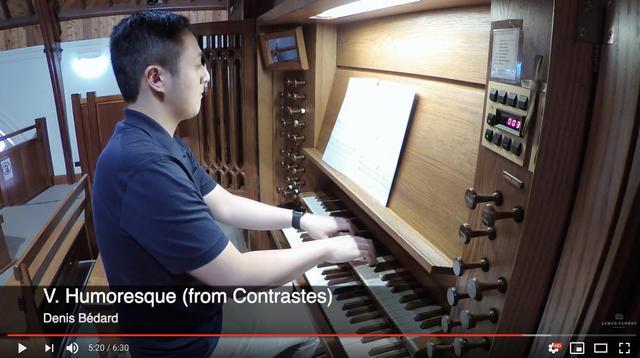 Choral
Oraison and Humoresque (from Contrastes) - Denis Bédard | Secrets of Organ Playing Contest Week 41
10/10/2019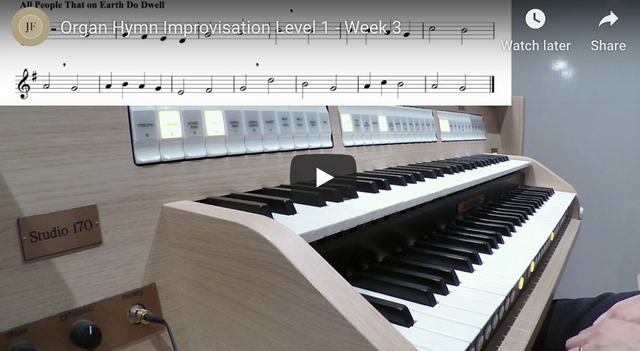 All People That On Earth Do Dwell | Organ Hymn Improvisation Level 1 - Week 3
13/10/2019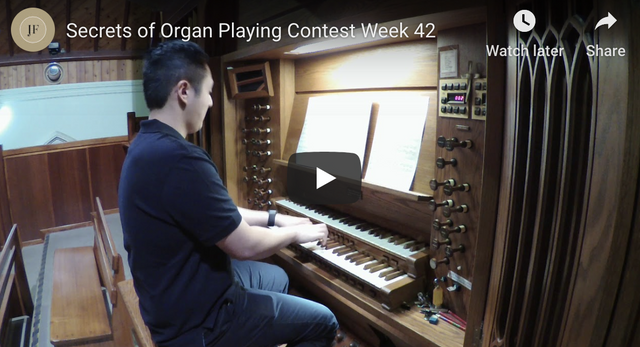 Tarantelle (from Contrastes) - Denis Bédard | Secrets of Organ Playing Contest Week 42
16/10/2019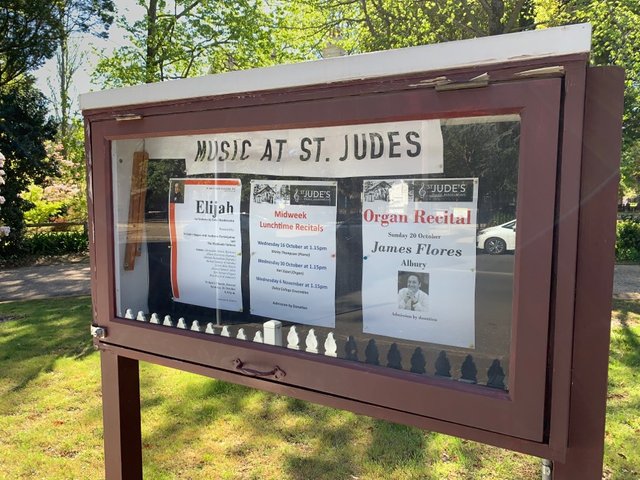 Recital preparation day
19/10/2019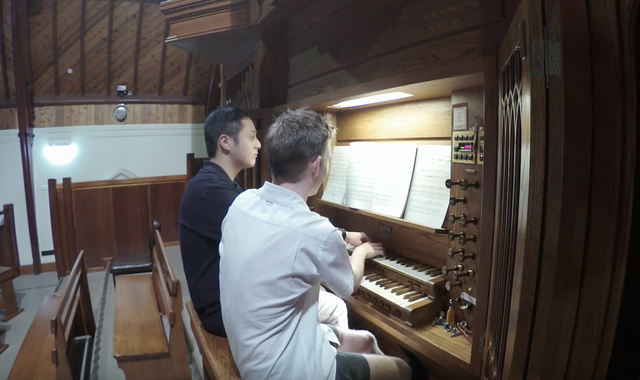 Organ duet | Lied (from Petite Suite) - Denis Bédard | Secrets of Organ Playing Contest Week 43
23/10/2019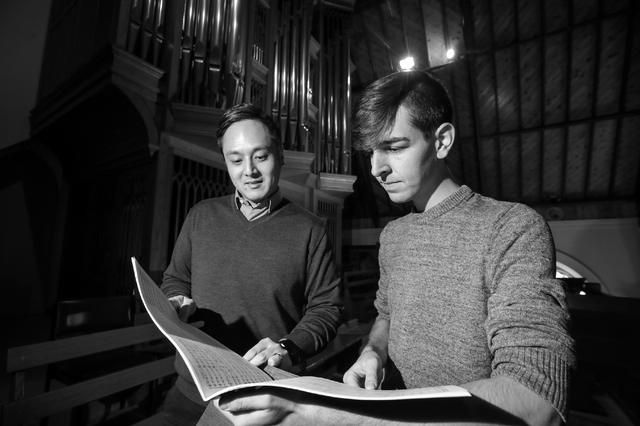 My winning selections for the Secrets of Organ Playing Contest Week 43
28/10/2019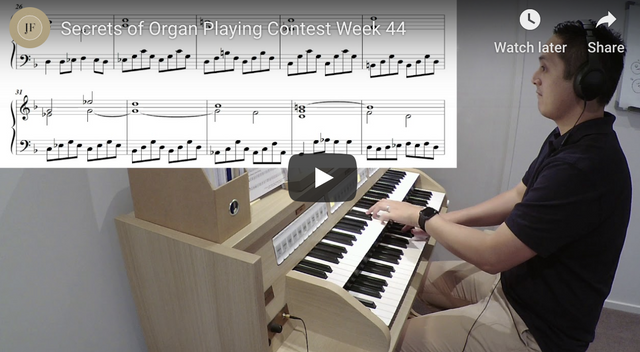 Basse de Cromorne - Louis-Nicolas Clérambault | Secrets of Organ Playing Contest Week 44
02/11/2019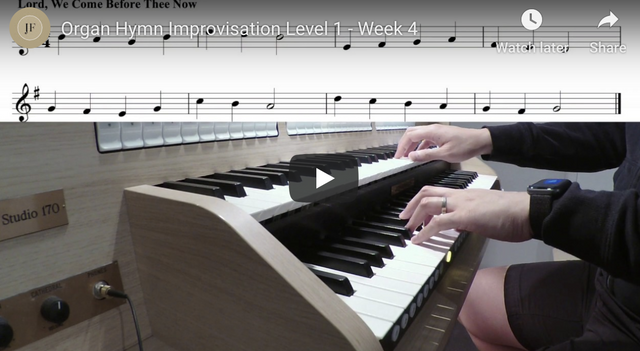 Lord
We Come Before Thee Now | Organ Hymn Improvisation Level 1 - Week 4
04/11/2019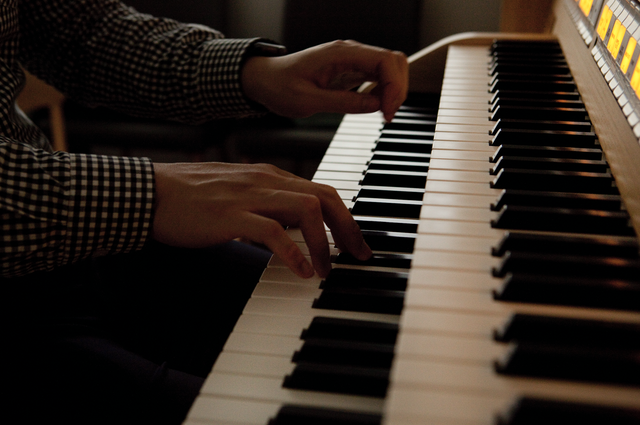 My winning selections for the Secrets of Organ Playing Contest Week 44
04/11/2019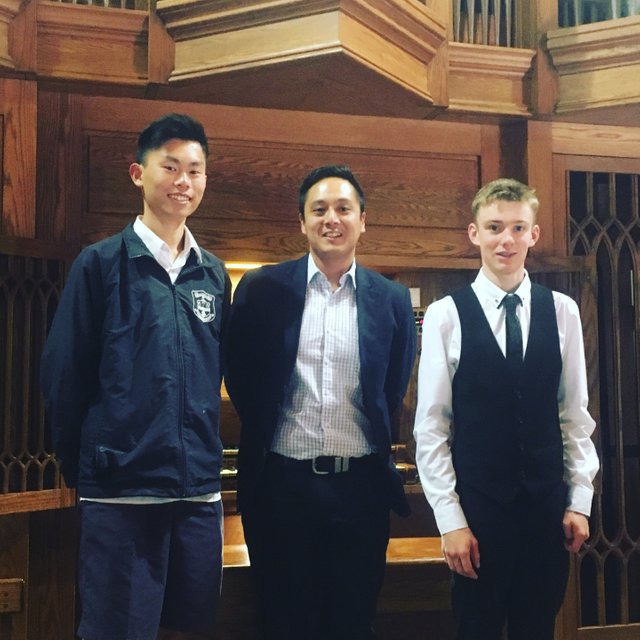 Three organists recital | Melbourne Cup Trifecta
05/11/2019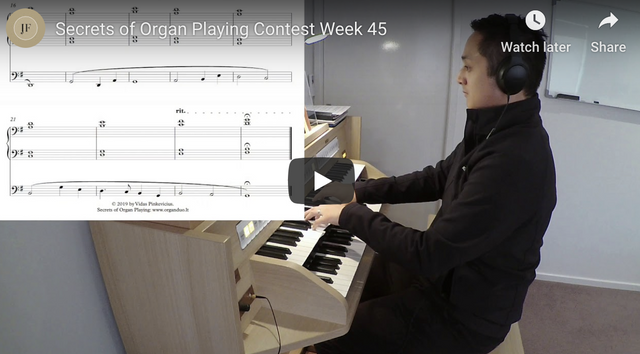 @contrabourdon plays Contrabourdon (from Organ ABC) - Vidas Pinkevicius | Secrets of Organ Playing Contest Week 45
09/11/2019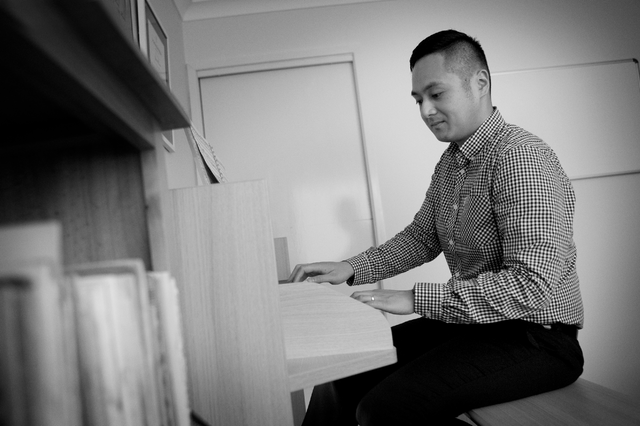 My winning selections for the Secrets of Organ Playing Contest Week 45
11/11/2019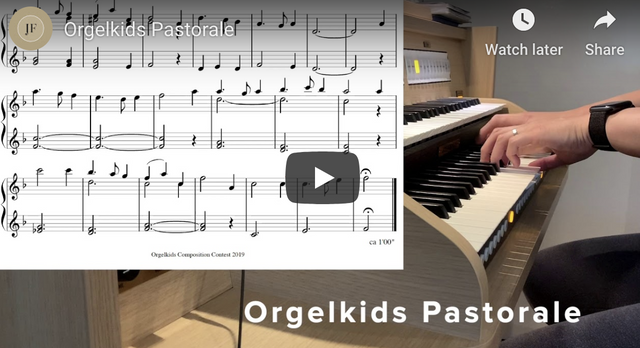 Orgelkids Pastorale | A short composition for the Orgelkids Do-organ
12/11/2019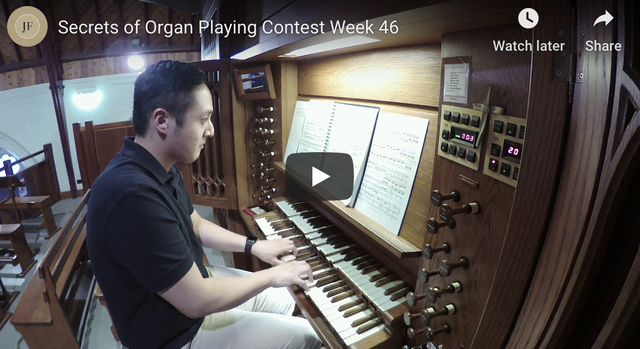 Toccata pour grand orgue in D minor - Gaston Bélier | Secrets of Organ Playing Contest Week 46
13/11/2019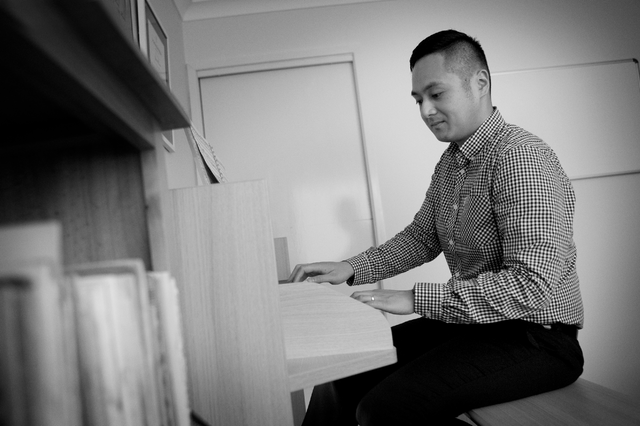 My winning selections for the Secrets of Organ Playing Contest Week 46
18/11/2019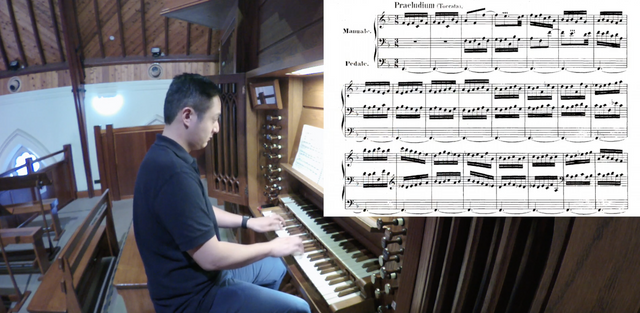 Toccata in F major
BWV 540 - Johann Sebastian Bach | Secrets of Organ Playing Contest Week 47
20/11/2019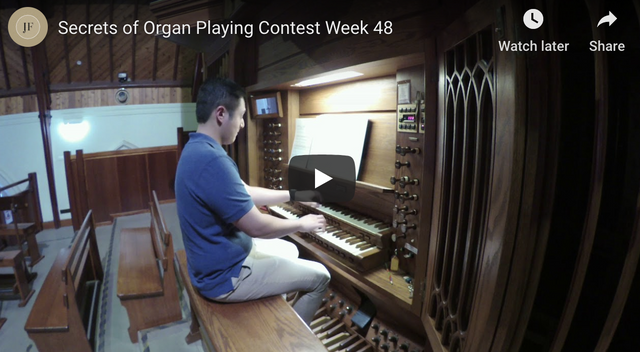 Thème et Variations (Sept Offrandes) - Denis Bédard | Secrets of Organ Playing Contest Week 48
27/11/2019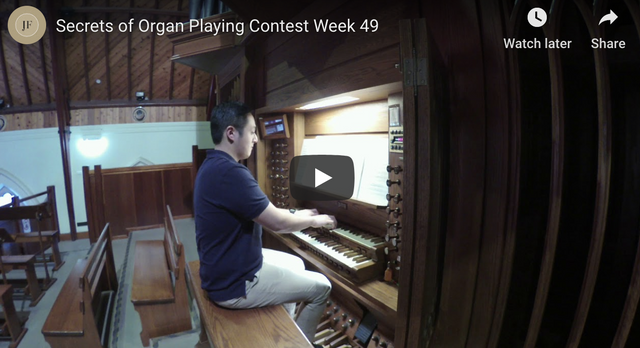 Noël Huron - Denis Bédard | Secrets of Organ Playing Contest Week 49
04/12/2019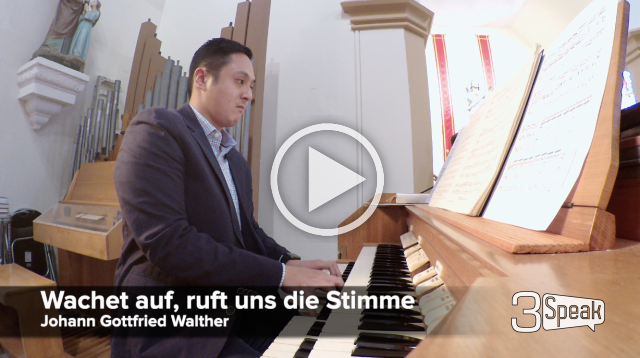 Wachet auf
ruft uns die Stimme - Johann Gottfried Walther
08/12/2019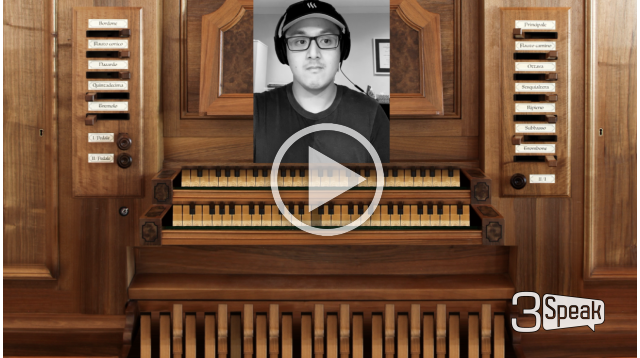 In dulci jubilo
BWV 751 - Johann Sebastian Bach (with Steem swag!)
10/12/2019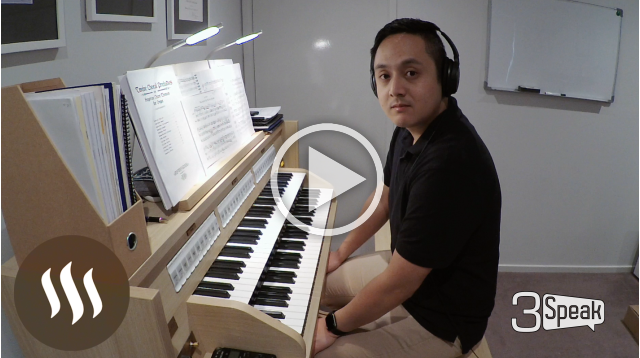 Nun komm' der Heiden Heiland
BWV 599 - Johann Sebastian Bach | Secrets of Organ Playing Contest Week 50
11/12/2019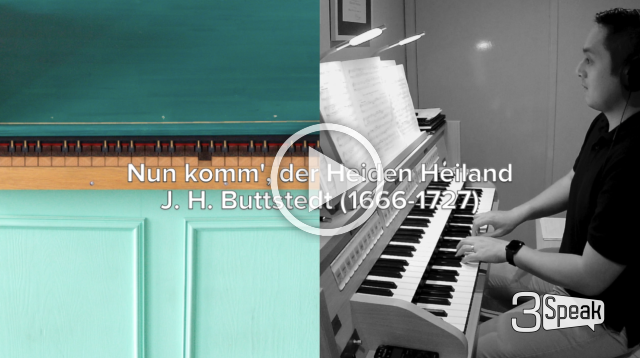 Nun komm'
der Heiden Heiland - J. H. Buttstedt (played on the Green Machine!)
12/12/2019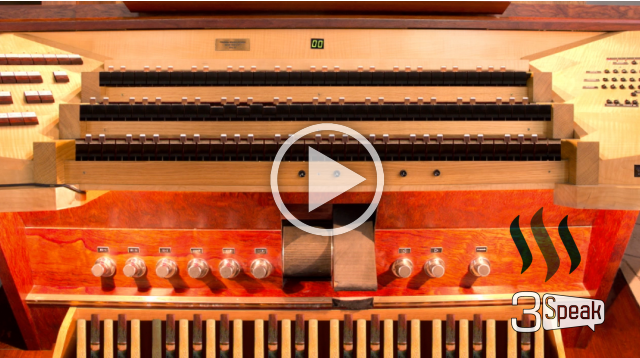 Hark! The Herald Angels Sing! | A Christmas postlude composed for me!
13/12/2019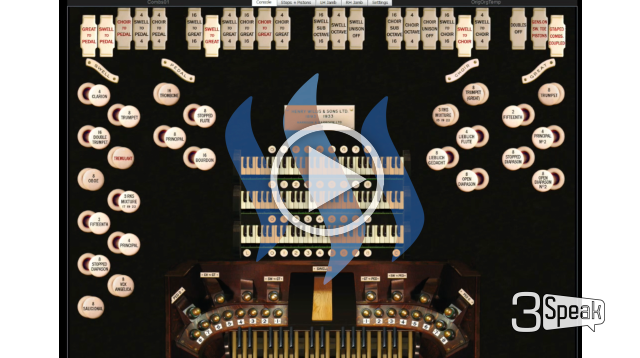 Chorale Prelude - Craig A. Penfield | Hereford Cathedral (UK)
14/12/2019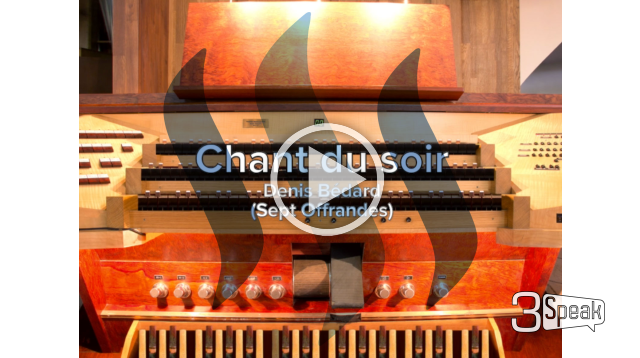 Chant du soir (Sept Offrandes) - Denis Bédard
15/12/2019
Trumpet Voluntary - William Goodwin | Hereford Cathedral (UK)
16/12/2019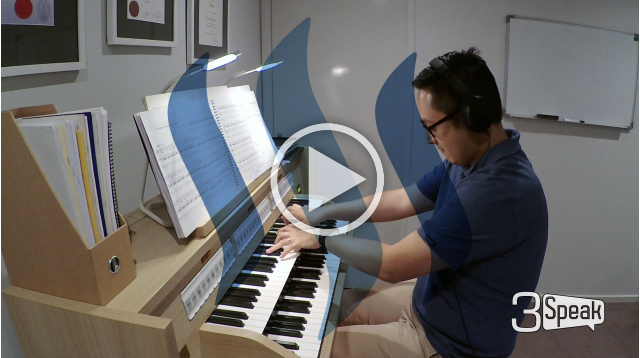 Toccata sur Il est né
le divin Enfant - Denis Bédard | Secrets of Organ Playing Contest Week 51
18/12/2019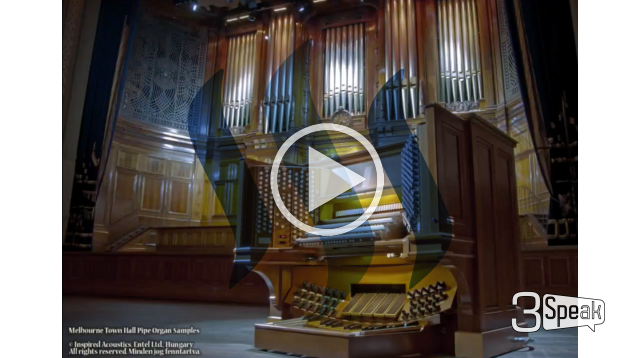 Melbourne Town Hall Organ (VPO) | In dulci jubilo
19/12/2019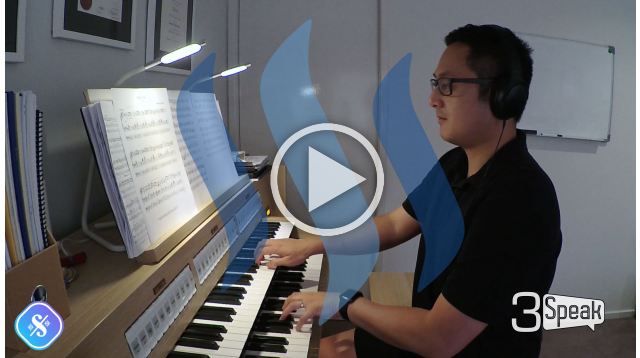 Tuba Tune - Dulcie Holland | Sonic Groove Live Contest Week #16 (Cover)
20/12/2019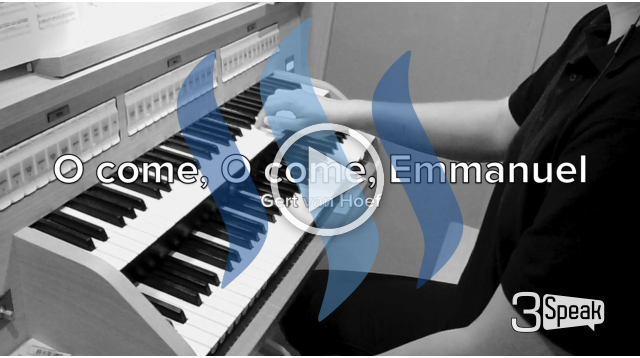 O come o come Emmanuel - Gert van Hoef | Organ of the St. Etienne Abbey in Caen
21/12/2019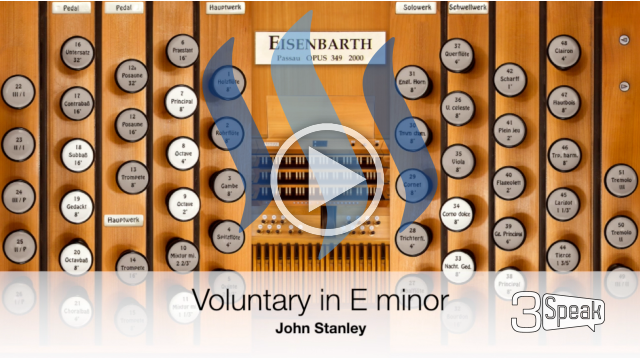 Voluntary in E minor - John Stanley
23/12/2019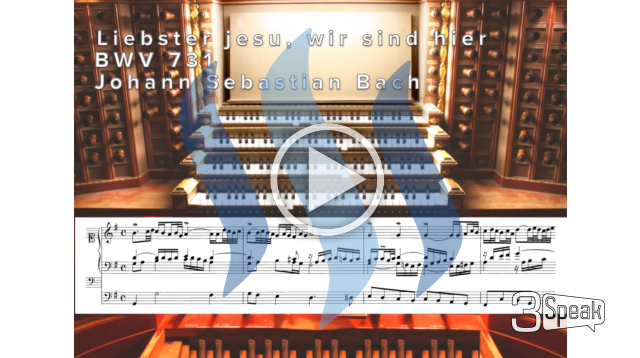 The organ of Laurenskerk in Rotterdam Netherlands | Liebster Jesu wir sind hier BWV 731 - Johann Sebastian Bach
23/12/2019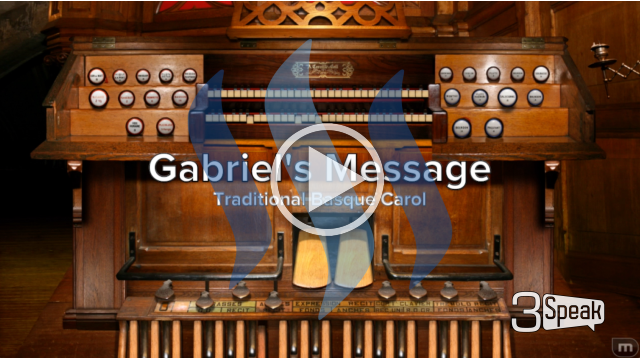 Gabriel's Message | The Cavaillé-Coll organ of St. Eucaire in Metz France
25/12/2019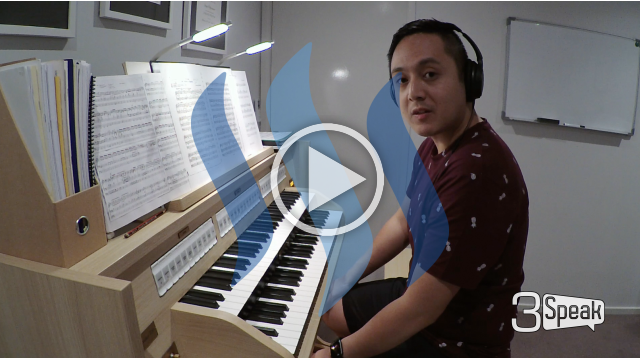 Prélude sur l'Introit de l'Épiphanie Op. 13 – Maurice Duruflé | Secrets of Organ Playing Contest Week 52
26/12/2019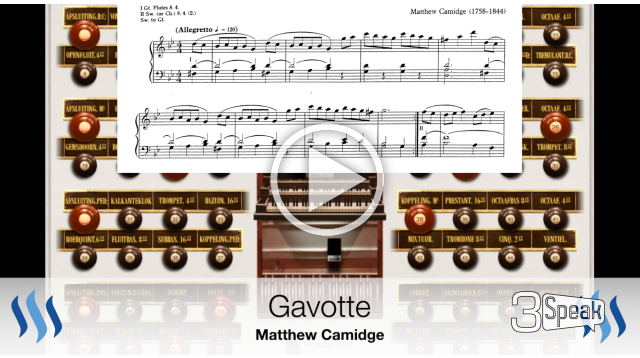 Gavotte - Matthew Camidge | The organ of the Domkerk Utrecht Netherlands
27/12/2019
Adoro te devote Op. 74 No. 2 - Charles Callahan
30/12/2019
Trumpet Processional in G - David German
31/12/2019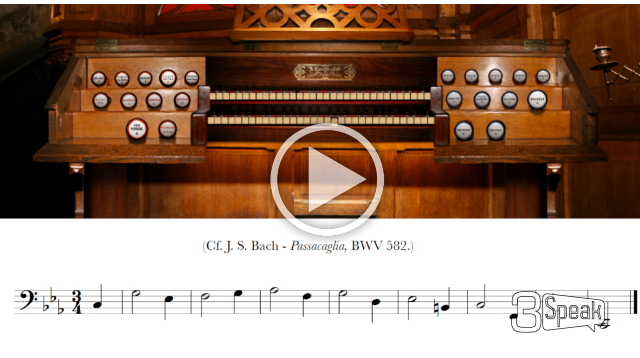 Trio en Passacaille - André Raison
01/01/2020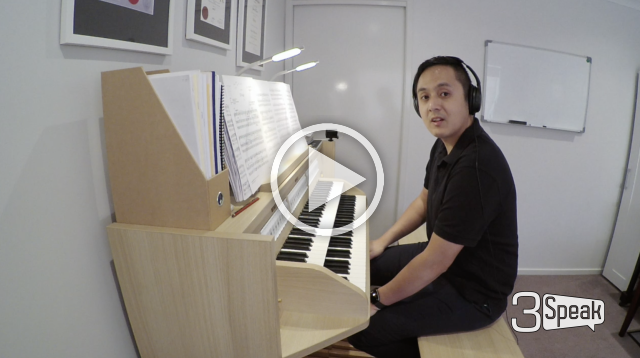 Elegy - Sir George Thalben-Ball | Secrets of Organ Playing Contest Week 53
02/01/2020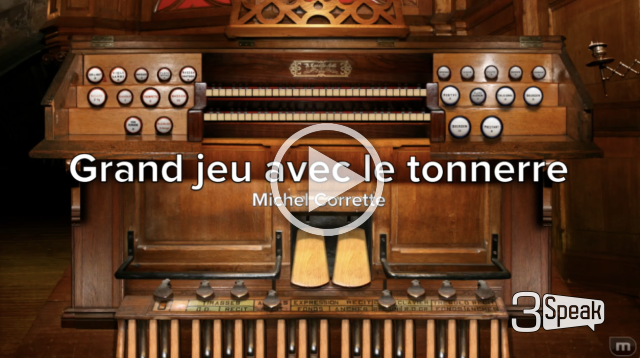 STORM PEDAL!!! | Grand jeu avec le tonnerre - Michel Corrette
03/01/2020