Why cold showers? Because I seek better emotional control and stability.
I don't know about you, but lately I have found myself in a rut. Happiness seems harder to obtain, and damn near everything pisses me off anymore. Reading the news, watching some videos, or reading posts/comments can sometimes trigger me into emotional responses that are... well... occasionally trolly and somewhat dickish. At the time I write them, I feel entitled and correct in my response. But down the road I look back at some of my statements and realize that I am part of the problem and not really helping anything or anyone.
What does this have to do with cold showers?
From what I keep reading, one of the most important parts to becoming a better person and gaining control over yourself and your emotions, is to start the day off right. Mornings are not everyone's cup of tea, but how you respond to them can directly affect the rest of your day. Since my daily routine usually starts off with contempt for getting out of bed and having to go to work, I will seek to flip this on its head - starting with cold showers.
Instead of my usual routine of hitting the snooze button, waiting as long as possible to get out of bed, then chugging a Red Bull to wake me up, I want to do the opposite. I want to start jumping out of bed with excitement for what the day has ahead of me. I want to rekindle my childhood lust for life, and maybe, just maybe cold showers will be the first step in the right direction.
The first cold shower morning (today)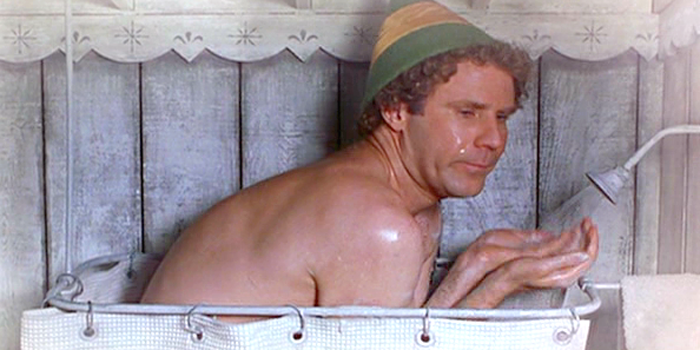 Scene from The Elf
When I woke up, I immediately dreaded the notion of following through with the challenge. The first thoughts were:
"Screw this, I'll start tomorrow. I feel like shit and don't need this right now."
That lasted for a good half and hour as I delayed departing the warm comfort of my queen sized bed and down comforter almost locking me in position. But I began remembering why I took this challenge, and how much I desire to better myself and regain control over my body, mind and spirit.
"Ok damnit. Let's do this."
I crawled out of bed, hesitantly walking towards the bathroom. My mind was already beginning to fear the brutally cold water about to hit my flesh. Almost like a kid going into a doctor's office for vaccinations, I had to psyche myself up to do it.
My hand turned the shower on, and I slowly got in skirting around the falling water. First I let my feet feel the aqueous bullets of ice as it started to send shivers throughout my body. Then my hands and arms as I splashed some water over my body.
"Dear god, this is intense!"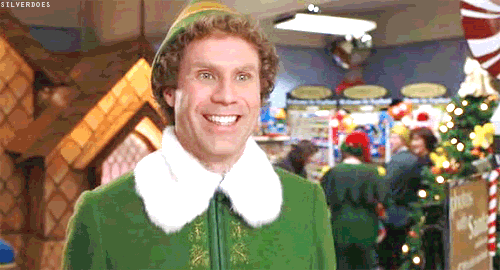 As I was focusing on which body part to succumb to the chills of the water, I noticed that I was wide awake at this point. Normally it would have taken me another hour or so of drinking an energy drink and trying to focus my mind on the morning tasks for work to wake up. But today, it was nearly instantaneous!
Upon realizing this, I became a little excited to be honest. It almost started to become like a game of how much of my body can I freeze under the water before having to dance around a little. Next thing I know, I am almost accustomed to the water (not really, but as much as you can be) and am going through the cleaning routine in a lively fashion.
Not only did this bolster my spirits, but it changed my morning mentality of dread to that of fun and thrill. It is hard to explain how cold water can be "fun," but it almost brings back memories of playing in cold pools when I was a kid.
And now, I sit here in front of my computer buzzing with energy and ready for the day. Being the skeptical cynic that I am, I keep wondering how much of this is just placebo and will fade away with time. But there is only one way to find out for certain, and that is to keep up the challenge! This is just the first day, can I survive the whole week? If I feel as good as I do right now, and with the same high spirits, perhaps I will keep it up for good!
Will you join me? Will you dare to say goodbye to your beloved hot showers?
There are a plethora of great reasons to start this habit including improving mood, circulation, fertility, skin/hair health and more! And it is not just me talking about it, my original inspiration was from reading other user's posts until finally @tinyhomeliving inspired me to just do it already =)
Check out some other users already going beast mode with cold shower power!
@tinyhomeliving - Hot water heater is broken and I have been taking cold showers . . . I LOVE IT!
@dailystudent - Why I Only Take Cold Showers
@wbe4ever - Cold Showers
@neyerjm - Why you should learn to love cold showers
@cryptogee - 30 Days that Changed My Life
@biowealth - Biohacking Meets Steemit