The Contest will run until October 30th, at which time I will announce the winner
Read all the way to the bottom for contest and entry details
The Winner will be selected by me...this year is completely subjective
However, the more comments and enthusiasm your entry generates, the more I will look favorably at your entry
The Prize is 20 shares of SteemBasicIncome
See their account here: @steembasicincome
Steem Basic Income is a social experiment to bring a basic income to as many Steemians as possible. Members join by sponsoring others into the program. Steem Basic Income is delivered through providing regular upvotes to member content
I have been very happy with the SteemBasicIncome shares I have received, and would like to spread that fortune around a little more
Me and Halloween
I have run Halloween contests for two years now. Halloween is my favorite holiday. Sadly, there wasn't much interest in my weekly contests last year, so I am trying a different format this year.
You can check out the index for how I ran these contests, what other people have submitted, ideas on entries, what I have liked in the past, and my own Halloween writings ;>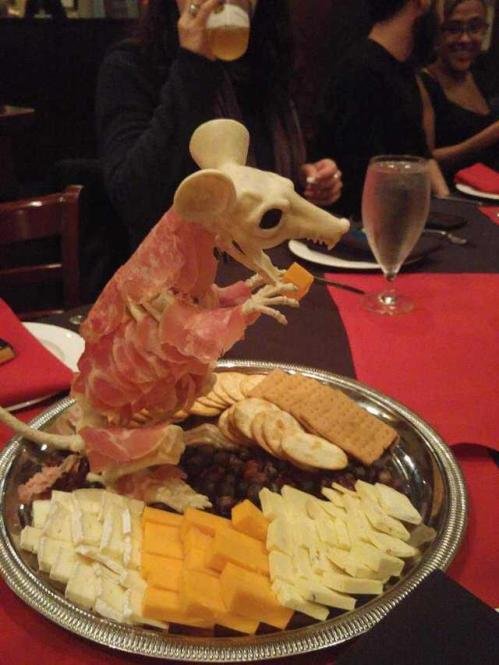 I'm not having a party, this year, but there are cats and rats like this at Walgreens, and I think I will be doing something like this for the trick-or-treaters...maybe make them take the candy out of the rat's mouth? LOL
The Rules of Entry
You may submit ANY Halloween related material (art, fiction, photography, non-fiction, horror) you like: This is a free form contest
You may enter multiple times
You must resteem this post, OR make a short blog about this contest for each entry you make...I want lots of entries, and lots of Halloween posting to Steemit
You must link to this contest in the entry for every entry you make
You may use previously written material, but you must create a new post (republish) for any material over 6 months old
How to make a contest entry
Write a up your entry, and post it to your blog
You may use material you have written before, but only once throughout the season.
Link your post in these comments; a summary is not required, but will attract more viewers, an illustration will attract even more!...Make sure I know your comment is AN ENTRY!
Make sure your readers know to come and comment on your entry-comment on THIS post so I know people are excited (or spooked, mwa - ha -ha) by your work!
HAPPY HALLOWEEN
---


---
My Books
---