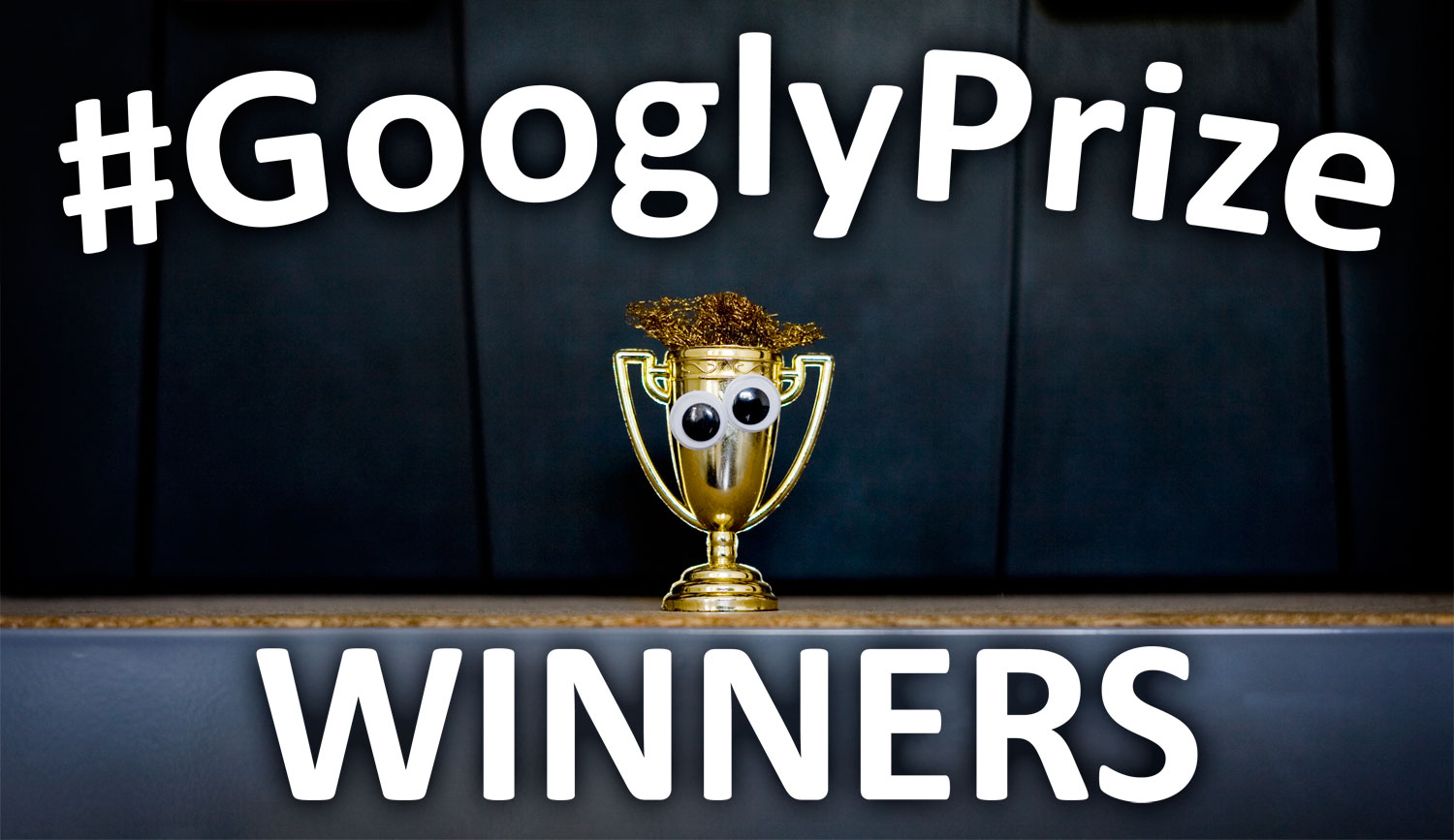 Your weekly award for the googliest posts filed under #GooglyEyes
This contest is about rewarding people for bringing value to the community with their genuine engagement and original thoughts. It's about building relations across the globe with like-minded souls who are as passionate about this platform as you are. It's about sharing our imagination, our thoughts and ideas through a special medium: #GooglyEyes on steem.
Thank You:
@mandarinaad, @bucipuci, @rosibelsac, @raizapenamcbo, @ingenierogabriel, @marlenny, @siosfl, @sandrapatricia, @juanzcorpion, @detlev, @marianvirginia, @thegodgalindo, @josecarrasquero, @mandysp, @nunopher2013, @gabrielaa, @ralr11, @draco94, @ivimipa, @ciaolovers, @okkiedot, @netcy, @mathowl, @shairalaleska, @leal, @yogattitude, @carloscr7, @jacksonaf, @omitaylor, @apoyolatino
for posting your qualifying entries in #GooglyEyes.
---
The Prize Pool:
carried over from last week: 13.422 SBD
10.244 SBD have bought ~25.580 SBD in upvotes, 3.178 SBD remain
and an available delegation-prize of 141.081 SP
plus
100% of all rewards on last week's winner announcement:
19.505 SBD and 4.967 SP
that's 22.683 SBD in the cash pool:
40% will be used for next week, 60% will be paid out today!
3rd - 10%; 2nd - 20%; 1st - 30%
146.048 SP will be delegated to a googly winner!
 
Need more details and numbers about the Prize-Pool? [Read here!]
---
The top-12-posts were shortlisted on Planet Googly where the Googly Friends & Family including myself were allowed to vote for their three favourite posts among those.
today's guest judges were: @happycrazycon, @hopehuggs, @okkiedot, @omitaylor, @techblogger & @warrkin
disclaimer: they were not allowed to vote for their own entries!
The final results of the voting showed 4 winning entries, so I decided to split the 3rd prize amongst two equally deserving winners for today!
and now, drumroll please...
🥁 HERE ARE THE WINNERS: 🥁
🥉 Today's 3rd winners are: 🥉
@juanzcorpion with
"Mango Pinocho"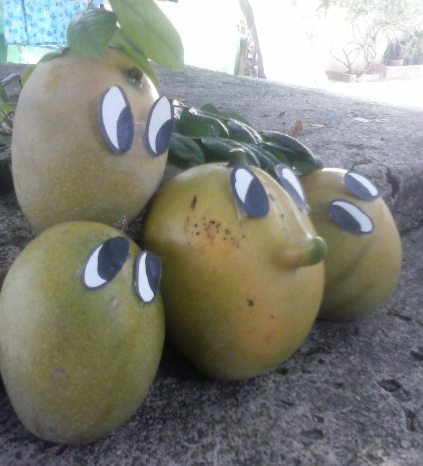 When you come across a quirk of nature like this one. You know what to do: Put some #GooglyEyes on it!! @juanzcorpion's Mango Pinocho came in with two community votes plus my own. Three final votes for a 3rd prize
and
@omitaylor with
"My Googly Steem Mug + Other Foolishness"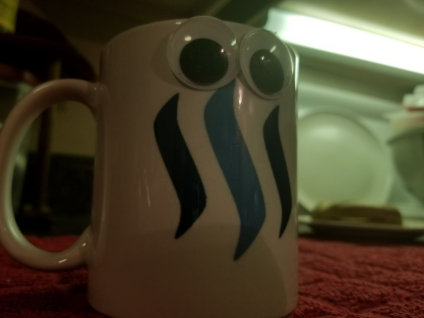 This post also received 2+1 votes in the final. You should definitely check this one out because not only does it contain a steem-mug, there's also an awesome picture of a bagel and a lot of good reasons why putting eyes on stuff is a great idea!!!
🥈 The 2nd winner is: 🥈
@yogattitude with
"Up to Googlyeye fun again"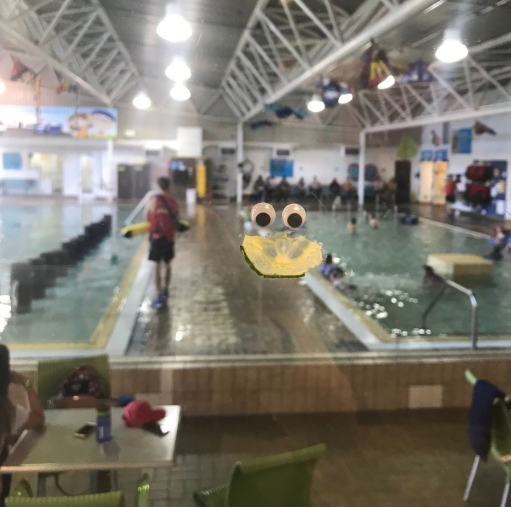 This fun post with a few googlies including #cucumbergooglyguy up here comes from someone who's been watching this show since as early as day 1. I was happy to see it received 3 community votes, and I would have given it mine, too, but I had to vote "strategically" today ;)
🥇 And Our Grand Winner is: 🥇
@okkiedot with
"Wackelaugenschweine"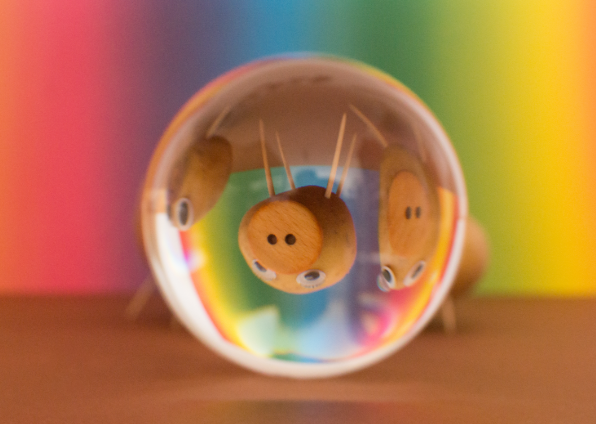 Now this amazingly vibrant and well presented entry comes from someone who's Googlies go even further back! I was delighted to see @okkiedot getting 3 community votes today, adding my own, he's our Grand Winner of the day. KUDOS!
aaaaand
another drumroll, please
🥁 this week's Googly-Delegation-Winner is: 🥁
you'll receive the #GooglyPrize delegation of 146.048 SP for a week.
Damn, now that was complicated today! Our 1st winner is a very active voter and has an exceptionally low self-voting quota of only 0.8% (KUDOS!), but with 2k SP the delegation really doesn't make much difference to him. Our 2nd winner, has only voted once(!) in the past 2 weeks, and I'd hate to see the delegation go to waste! Leaves our 3rd winners and here @omitaylor is the easy choice with her active voting behavior and the lower self-voting quota among the two. Congratulations.
---
prizes are being awarded every 7-8 days.
No-Conditions Policy:
No mandatory resteems, upvotes or follows required!
just:
- get some #GooglyEyes -
- stick them onto something -
- take a picture -
- post it with the tag #googlyeyes -
- post original content and don't spam -
- this is a creative contest, not a lottery -
DONE! You're qualified!
More Winners Every Week!
The prize-pool for the next issue already contains:
9.073 SBD for upvotes and a delegation-prize of 147.743 SP
plus
100% of all rewards on THIS POST!
Want to learn more about this contest? Read:
A brief History, some Updates and a few Tips for Winning
Have more questions or just want to hang out? Join:
Planet Googly on Discord
---
bonus image for the googly community: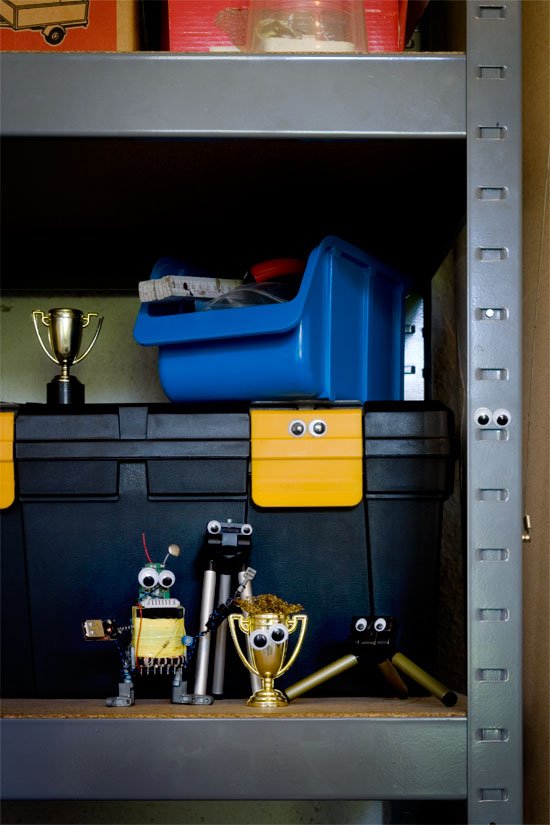 I was already running late, no time to go out and find a nice trophy-scene today
---
A huge shout-out goes to @krystle, @ausbitbank and @reggaemuffin!
They helped me start this contest and are supporting it since!
@ausbitbank and @reggaemuffin are also running a witness,
why not consider giving them your approval?!
In the name of myself and all the winners, more shoutouts go to @reggaemuffin, @hopehuggs, @ausbitbank, @openmic, @okkiedot, @jasonbu, @davor27, @marty-art, @zneeke, @warrkin, @lighteye, @msp-music, @marzi, @matajingga, @steemvids, @googlyeyes, @nunopher2013, @bucipuci, @renascence, @hethur240, @niko3d, @mathowl, @happycrazycon, @arthurgain, @yo-yo, @hazel420, @gweern, @melavie, @thesimpson, @tillygerbi, @davidfar, @steemkitten, @lloyddavis, @musicvoter, @hattaarshavin, @jonmagnusson, @newenx, @googlyprize, @peppernrino, @acknowledgement, @nevelspoock, @chimtivers96, @chester23, @jacksonaf, @draco94, @mandarinaad, @josegc, @zimatovi, @ingenierogabriel, @gabrielaa, @raizapenamcbo, @shairalaleska, @lissette, @sandrapatricia, @oshiokhenhoya, @roelvi, @leal, @mandysp, @zuleef, @marianvirginia, @jonsmontero, @erisbobo, @mileidy10, @icybc, @luisferchav, @ruti, @avesa, @uow, @lk666, @paulobassman, @icmarkets, @cryptwo, @fishyculture, @pechichemena, @rickey, @eriq, @vera.carla, @recordpool, @plloi, @ladybirdec, @angelicagarcia, @proudlynigerian, @mrjamesbond, @bennettitalia, @thexreposts, @kryptoe, @reekadoh, @mzuami, @shookriya, @ericedelweis, @scraped, @marlenny, @markaustin, @rogeviolinista, @tiket, @ahya, @trippz, @ljv, @calebleejl, @muziclub, @rognel2904, @kiriatjrb, @operahoser, @lstriker and @music4peace who all upvoted last week's post (without receiving payment for it) and who are thereby funding this award!!
---
everything is better with #GooglyEyes
Your upvote on this post is funding next week's prize pool!