Hello My Dearest Foodies,
Welcome to our 33rd FRUITS AND VEGGIES MONDAY COMPETITION, this time with our brand new HONORABLE GUEST JUDGE @proanima who is the last week 1st PRIZE WINNER for her delicious entry GREEK PEASANT SALAD. If you have not seen it yet, make sure you have a look. You may also follow her, becuase she shares beautiful photography and amazing recipe that you do not wanna miss. And now BIG ROUND OF APPLAUSE for this talented young lady!!!
Also, I would like to bring to your attention that I am updating the rules, so please make sure you read it. I will be upvoting and reposing only those entries that follow the rules 100%.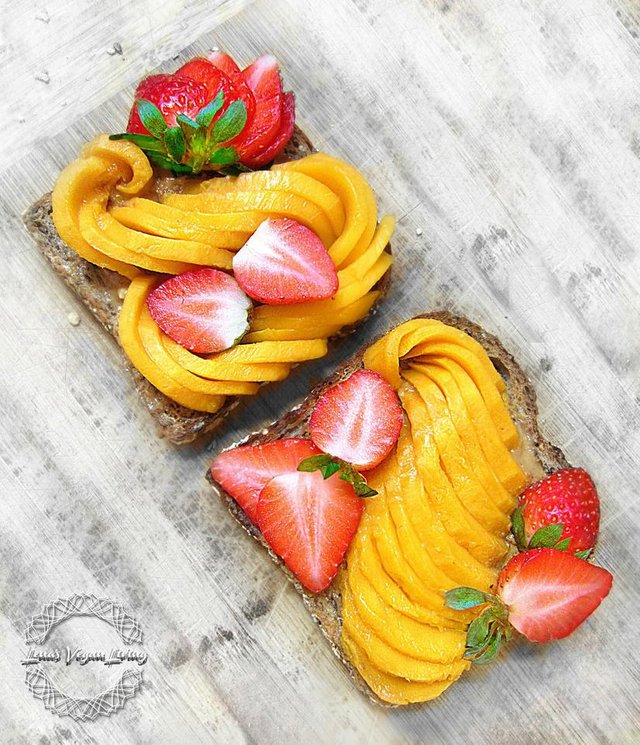 Big gratitude to our sponsors @progressivechef & @englishtchrivy. This contest would not be the same without them 🍒 🍌🍍🍓🍇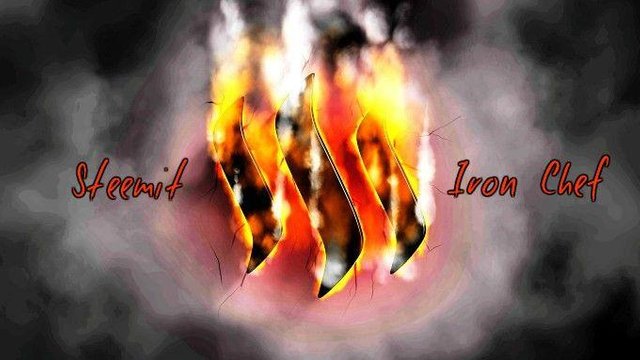 THE FIRST THREE PRIZES ARE:
1st PRIZE 4.00 SBD
2nd PRIZE 2.50 SBD
3rd PRIZE 1.50 SBD
PLUS 4 BONUS PRIZES 1.00 SBD each
THE WINNERS WILL BE ANNOUNCED AS USUAL ON WEDNESDAY 🍒 🍌🍑🍍🍓
PLEASE KEEP IN MIND OUR TRADITION 🌸💖🌸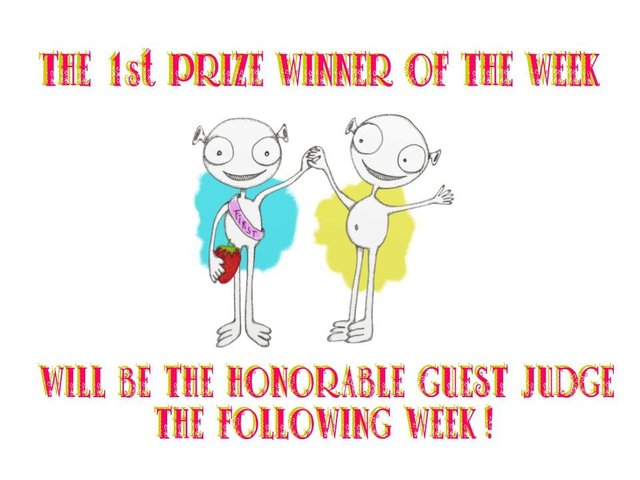 THE RULES ARE:
FRUITS & VEGGIES MONDAY by @lenasveganliving
• Take and post at least 3 photos of fruits and vegetables. (It can be variety or just one kind from the garden, supermarket or anywhere you wish, PLANT BASED RECIPES ARE WELCOMED)
• PLEASE MAKE SURE THE ENTRY IS 100% ORIGINAL CONTENT!!! (images and text)
• Text must be at least 100 words.
• Use hashtag #fruitsandveggiesmonday
• Mention the creator @lenasveganliving and the title FRUITS AND VEGGIES MONDAY
• Please copy and paste link of your entry in the comment section under this post. I always acknowledge and upvote, but only if you follow the rules.
• Please upvote and repost.
• Make sure you post your entry no later than Tuesday morning Toronto time.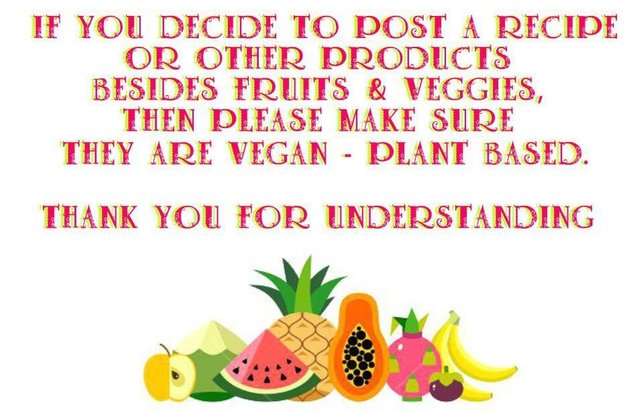 THANK YOU FOR VISITING AND I LOOK FORWARD YOUR ENTRIES!!!
FOR RECIPES PLEASE VISIT MY Lena's Vegan Living Blog