Hello My Dearest Foodies,
Welcome to our FRUITS AND VEGGIES MONDAY COMPETITION, the 35th week!!! We had lots of amazing entries last Monday and I am waiting with anticipation to see what you have prepared for us this time.
I am sure our HONORABLE GUEST JUDGE @vegan.niinja feels the same way. She is already second time judge and 1st PRIZE WINNER, this time for her delicious RAMSON SPRING SALAD recipe. Make sure you take a peek if you have not do so yet. She has posts new marvelous recipes on her blog so you may like to see them as well. And now, A BIG ROUND OF APPLAUSE for this talented young lady!!!
Please make sure you read the rules. I will be upvoting and reposing only those entries that follow the rules 100%.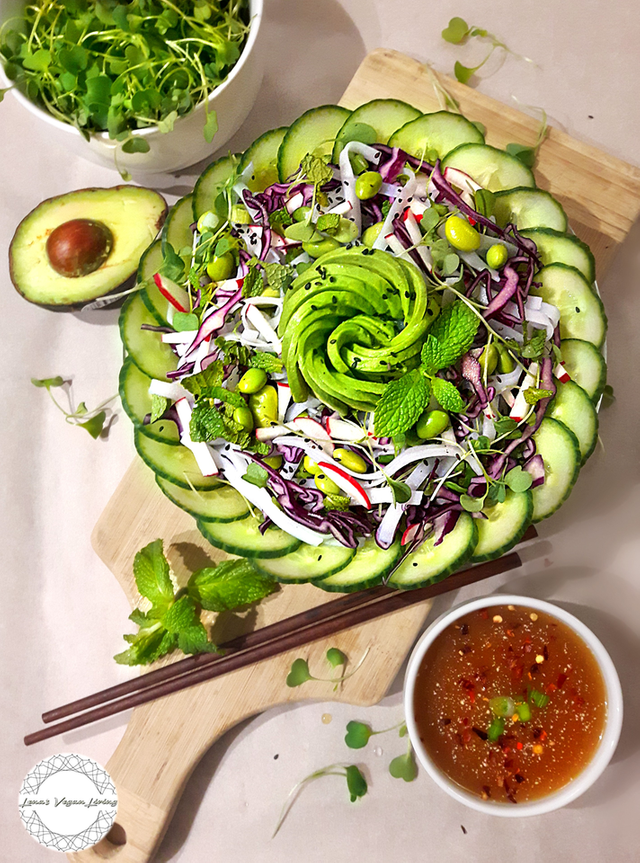 FOR SPRING PAD THAI RECIPE PLEASE CLICK HERE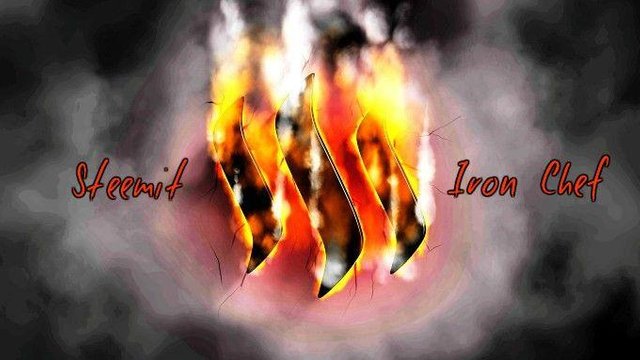 Big gratitude to our sponsors @progressivechef & @englishtchrivy. This contest would not be the same without them 🍒 🍌🍍🍓🍇

THE FIRST THREE PRIZES ARE:
1st PRIZE 4.00 SBD
2nd PRIZE 2.50 SBD
3rd PRIZE 1.50 SBD
PLUS BONUS PRIZES 1.00 SBD each
THE WINNERS WILL BE ANNOUNCED AS USUAL ON WEDNESDAY 🍒 🍌🍑🍍🍓
PLEASE KEEP IN MIND OUR TRADITION 🌸💖🌸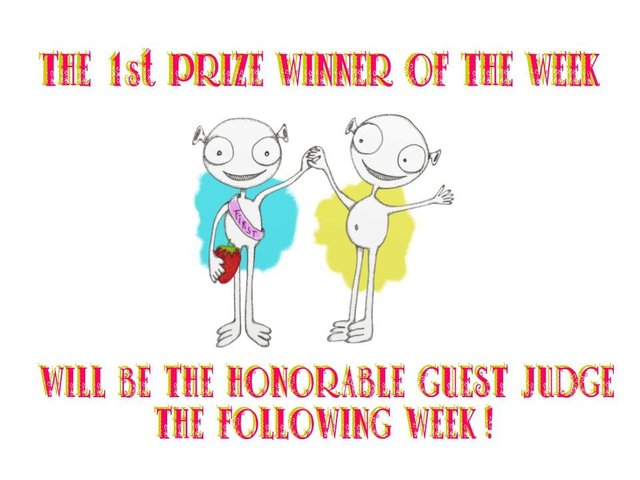 THE RULES ARE:
FRUITS & VEGGIES MONDAY by @lenasveganliving
• Take and post at least 3 photos of fruits and vegetables. (It can be variety or just one kind from the garden, supermarket or anywhere you wish, PLANT BASED RECIPES ARE WELCOMED)
• PLEASE MAKE SURE THE ENTRY IS 100% ORIGINAL CONTENT!!! (images and text)
• Text must be at least 100 words.
• Use hashtag #fruitsandveggiesmonday
• Mention the creator @lenasveganliving and the title FRUITS AND VEGGIES MONDAY
• Please copy and paste link of your entry in the comment section under this post. I always acknowledge and upvote, but only if you follow the rules.
• Please upvote and repost.
• Make sure you post your entry no later than Tuesday morning Toronto time.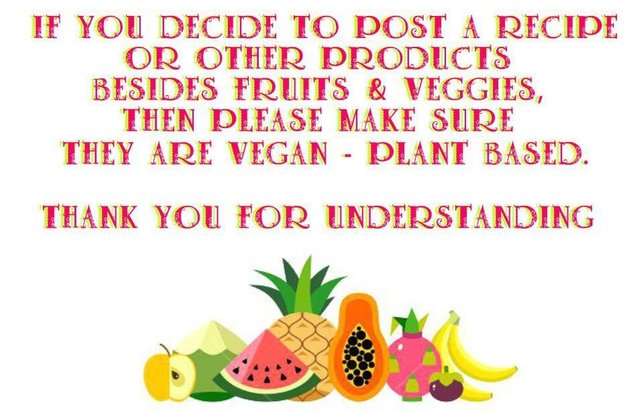 THANK YOU FOR VISITING AND I LOOK FORWARD YOUR ENTRIES!!!
FOR RECIPES PLEASE VISIT MY Lena's Vegan Living Blog