Together with @anomadsoul's Week 9 The Road To SteemFest theme "Free Time And After Hours", this prompt "Come Together" is just perfect.
Well, before I come across the week 9 theme, I haven't really give it a thought of what to do at SteemFest 3. I bought my SteemFest ticket just before the price spike. I got my passport renewed on Saturday. And @aaronleang just booked our air tickets roughly an hour ago. YES... This is for REAL! I AM GOING TO STEEMFEST 3... My heart is beating faster and faster each and every time I come to think that this November I will be flying to Krakow for the SteemFest 3.
Last night, as usual Team Malaysia had our Sunday Teh Tarik live session, and @kimzwarch was the second author sharing his post. It's a contest, and we just need to fill in the blanks. "In the 4th quarter of 2018, I want to..."
And my answer is "In the 4th quarter of 2018, I want to take as many selfies with the Steemians at the SteemFest 3 as I can so that I can remember who I have met (need this so that I won't forget due to my Dory memory). ❤️❤️❤️😘😘😘"
And this will be one of the things I will be doing during my free time and after hours... Taking selfies and taking photos... Other than this, I have promised @detlev that he's gonna introduce me some beer... and then more photos of coz... for his BeerSaturday... 😋🍺🍻And also catching up with @steevc and many many other Steemians... Oh, and not to forget our mini @ladiesofasia gathering... since 3 of us, me @jrvacation and @travelgirl will be there in Krakow... Oh Oh Oh! I guess this is a great time to "borrow" @livinguktaiwan's new coined word "STEEMITOLIDAY"... Yes... Totally a "STEEMITOLIDAY"!
Then after the conference, we should be visiting the Auschwitz Camp. That's what I have chosen while filling up the poll buying the SF ticket. And then I am sure @aaronleang has been planning on the meals too... As 4 of us me Aaron, @joannewong and @bitrocker2020 will be flying together and staying together there in Krakow. We Malaysians love food... So I guess trying different food will be part of our activities there as well. I have asked Mr Google about Krakow food... Some of the food I have read about is pierogies (dumplings), bigos (stew), zalewajka (potato soup), placki ziemniaczane (potato pancake), golabki (cabbage roll)... OK, talking about food is making me hungry again... But I hope I will get to try all these...
Frankly speaking, I really have no idea what to expect and what will happen there... I am just so super overly excited for this trip... I don't have enough brain juice to think properly and organize properly and plan properly. But I am sure everything will turn out superbly awesome and extremely fun.
And my 5 minutes is up... I would love to have all of us COME TOGETHER and HAVE FUN! Ending this with my usual MomentCam selfie... See, @ireenchew, I told you that this is really addictive... Can't stop myself now... it's one of the best apps I love...
Well, only a MomentCam selfie, you will see me partying like this... The real me isn't like this... Just not my style... But with a MomentCam selfie, everything is possible...
Thank you for your love and support! 💖❤️💗💕♨️🐳

If you know nothing about this cool 5-Minute Freewrite Daily Challenge, you should check out @mariannewest's introduction post to this cool challenge by @mariannewest and @improv.
And as usual, I love to take this freewrite challenge together with the most dangerous writing app . Just set the timer for 5 minutes, and then just write. ALERT! Don't stop and think for more than 3 seconds! WHY? Coz if you stop typing for 3 seconds, all your words will vanish! YES, everything you have typed will be gone.
If you think you can't write, please STOP thinking. Just GO FOR IT! Maybe you can take a look at my first freewrite post. It's a disaster, everytime I read it, I ended up laughing. Freewrite is about having FUN too! So writer or not, (I know I am not really a professional writer), we all can have FUN coming up with creative little ideas and thoughts with this Freewrite daily prompt! What are you waiting for? Go WRITE your first freewrite NOW! Have FUN!

Image credits to @littlenewthings, @sireh and @skyleap


If you like the idea of CREATE and EARN (just like here in Steemit), then do you know that everyday while we connect with our family and friends through chatting, texting, voice and video calling, we can EARN from that too? Click on the image to start EARNING from connecting with your family and friends!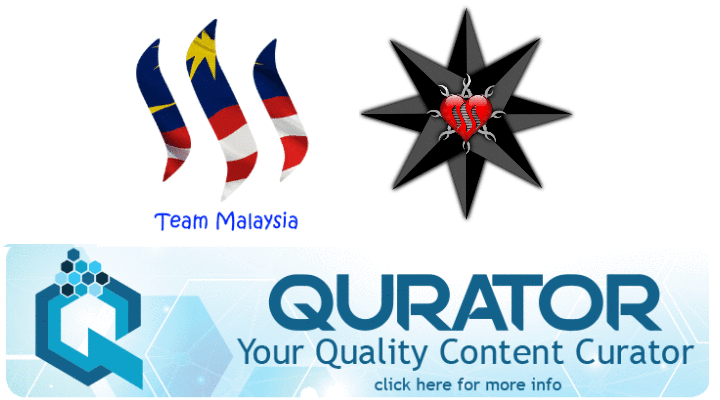 If you are interested in the communities and groups I am in, you can find more details below here: -

I am also one of the proud members of @ladiesofasia