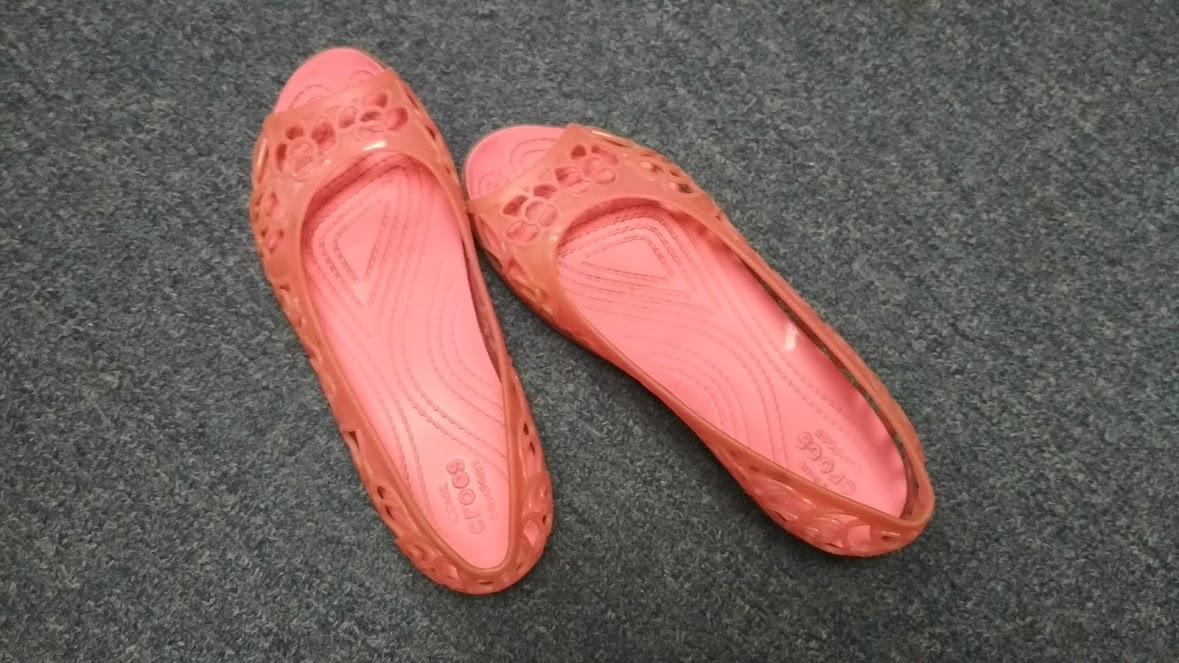 Shoe. A shoe... What am I gonna write about this? No idea. But hey, this is the point of this challenge, right? Just write. Start writing without thinking. And with this most dangerous writing app, timer set to 5 minutes, and if I stop writing, all my previous sentences and words will disappear, I have nothing in mind but the word shoe. Oh, a shoe is something we wear. And I love buying shoes back when I was slightly younger. I am not that old either now. Just that now I don't simply buy any shoes that I like the appearance, I will choose those which is more comfortable to wear. Appearance wise, as long as it's not too old fashion, I can bear with it. Ok, still have time left on the timer. And I have nothing else in my mind now. But I have to keep on typing if not I will lose everything else... Help! This is really the most scariest and dangerous writing app ever I have used! What to type???? Help!!! LOL, I look stupid! But it's really kinda fun plus scarie... ok, come back to shoe, focus, focus on the shoe part... I don't really wear high heels... WHY? Coz I tend to get back pain if I wear high heels for a long period of time. So my shoes are mostly flat with round head. Yes. And now I normally buy once a year and that's before Chinese New Year. Oh... Can't stop... It almost faded - my words coz I paused for about 3 seconds...

If you know nothing about this cool 5-Minute Freewrite Daily Challenge, you should check out @mariannewest's introduction post to this cool challenge by @mariannewest and @improv.
The app that I am using is being introduced by @maverickfoo in his post. It's called The Most Dangerous Writing App. You know what this is my double first time. First time attempting to challenge the 5-Minute Freewrite and also first time using the app... And my heart feels like gonna fly out from my chest... and my hands are shivering in cold... Yes... My hands are freezing cold right now, even though I am not using the app now for the expansion of this post.

Image credits to @littlenewthings, @skyleap and @kira.ohba


If you like the idea of CREATE and EARN (just like here in Steemit), then do you know that everyday while we connect with our family and friends through chatting, texting, voice and video calling, we can EARN from that too? Click on the image to start EARNING from connecting with your family and friends!


Colorful hearts border is created using paint.net.