🇰🇷 KIMCHI CHICKEN STIR FRY 춘천닭갈비 鶏カルビ | VLOG 38 [DTUBE EXCLUSIVE] 🇰🇷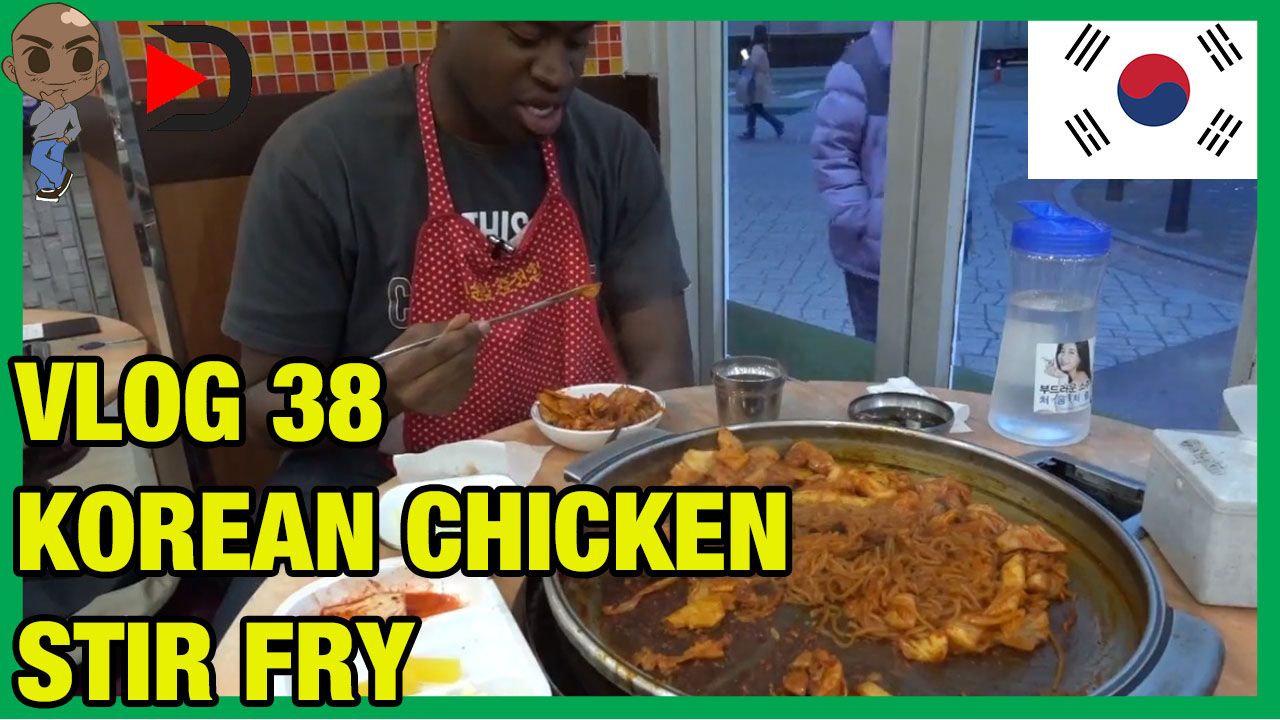 ---
SOS BRIGADE
KOREAN STYLE CHICKEN STIR FRY IS THE BEST!!!
$7 chicken stir fry? You best believe i'm gonna eat it up!
ALSO KNOWN AS DAK GALBI, CHICKEN STIR FRY PLACES ARE VERY COMMON IN KOREA, ESPECIALLY IN SEOUL!
This place is literally next to the spot i'm staying at and it's quite convenient. They have someone standing outside trying to get people to come in and it's always packed. They usually close around 2-3 am so if you're hungry that late (or early), you can hit it up and get some grub!
200g of chicken is enough to fill you up.
WHY IS KOREAN FOOD SO SPICY?!
This one I still haven't figured out yet. My apologies.
QOTD: Ever had Korean style chicken (fried or baked)? What did you think of it?
Follow the @dtubedaily Discord: discord.gg/qRthytG
FOLLOW ME ON MY STEEMIT JOURNEY SO FAR
VLOG 37: GAME & ANIME CONS IN KOREA, JAPAN, AND USA!!
VLOG 36: EATING KOREAN TRADITIONAL FOOD!!
VLOG 35: MAKING MY WAY TO KOREA!!
Family, thanks for watching and be sure to...
media.giphy.com/media/bVHnEXmWMlZwQ/giphy.gif
UPVOTE AND...
media.giphy.com/media/4ZLxMp2HYcovu/giphy.gif
RESTEEM IT
---
▶️ DTube
▶️ IPFS