The Lushest of Luscious Lemon Curd

A far cry from the vile stuff that comes in a jar from the supermarket. Super-quick to make and utterly scrumptious ... and can be used in so many different ways.
---
I hated lemon curd when I was a child but then I don't think I had ever tasted homemade lemon curd. The lemon curd of my childhood was vile and produced in some miserable factory. It was commonly served sandwiched between two pieces of mass produced flabby white sliced bread. The lemon curd sandwich – I shudder at the memory of this abomination.
Homemade lemon curd was such a revelation – fresh and zingy with the capacity to transform a fairly ordinary cake into something sublime. But what a fag to make ... standing there over the double boiler stirring carefully to prevent it from curdling until it thickened.
And then I learnt a trick and I think I have to thank Delia Smith for this. Add a teaspoon of cornflour to the ingredients and suddenly you save yourself loads of time and you still have an amazing curd.
**
Now I like my curd really really zingy. It might have something to do with the fact that from about the age of two I used to suck the lemons from my mother's gin and tonics. Delia's curd wasn't quite sharp enough for me and so I thought I would experiment to see how much more lemon I could squeeze into her basic recipe.

What did I learn?
You can get quite a bit more lemon in but don't overdo the corn flour.
I thought if I put an extra half a teaspoon of corn flour in, I could up the lemon juice and still get a nice thick curd without too much hassle. Well, the resulting curd was OK but I felt more than a teaspoon of corn flour made it a little gloopy. By that I mean it spoiled the texture a little bit and made it less silky.
My perfect recipe is as follows:
**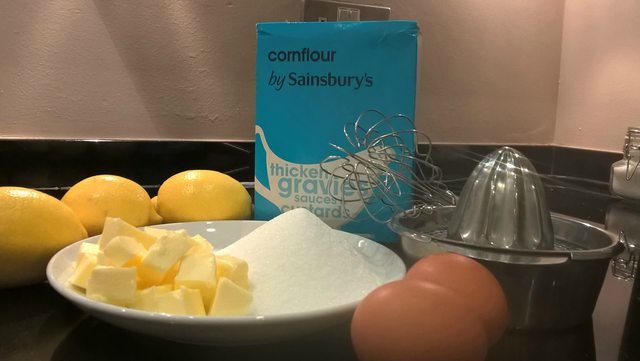 Grated zest and juice of 3 large juicy lemons
2 large eggs
175 g caster sugar
4 oz butter at room temperature cut into dice
1 teaspoon of corn flour
---
First clean your lemons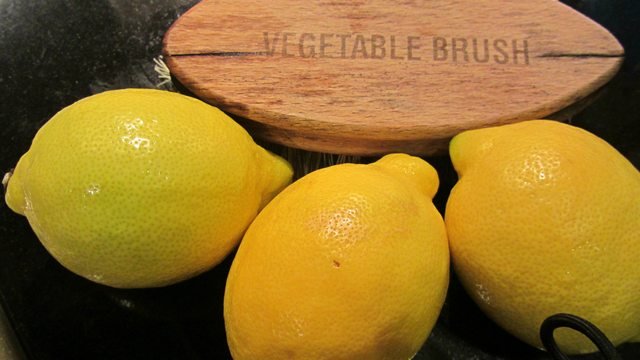 Whisk the eggs lightly in a saucepan – Do not put on the heat at this point.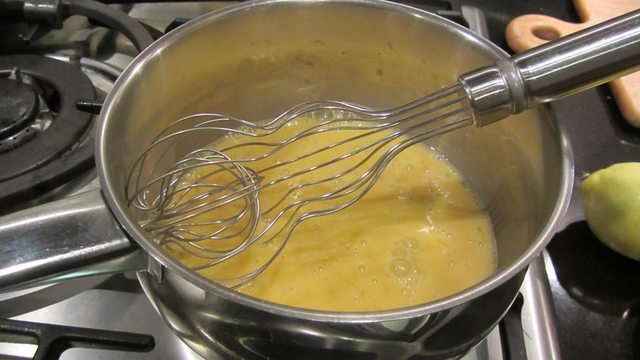 Add the rest of the ingredients to the whisked eggs
Now put the pan on the hob and stir the mix continually over a medium heat for about 7-8 minutes until the mixture thickens
Then turn the heat down low and simmer for a further minute.
Remove from heat and allow to cool.
Pour into a sterile jar ... or at least a jolly clean one ... and this will keep in the fridge for up to a month.
Serving suggestions:
In a Victoria sponge with butter cream or inside a lemon drizzle cake with or without butter cream
One of my young colleagues brought in the lightest and loveliest lemon curd cupcakes.
Hugh Fearnley Whittingstall's Lemon curd marvel muffins are great for a picnic.
Lemon curd sundae
I love to splodge a heaped teaspoon on natural yogurt for dessert.
Wedding cake!
When nobody is looking a sneaky slurp off a teaspoon straight out of the jar.
---
😝 If this is too zingy, just use one less lemon. 😝
How do you like your lemon curd?
---
---
If you like the look of this, then you might like to check out some of my other posts:
Super-Easy Gluten-Free Ozzie Banana Bread
Kaffenback Gluten-Free Apricot Cake
Steeming Spanish Style Lentils
---
Was feeling super-proud that I'd managed to centre my images but somehow managed to centre everything - arggh! Still on a massive learning curve!