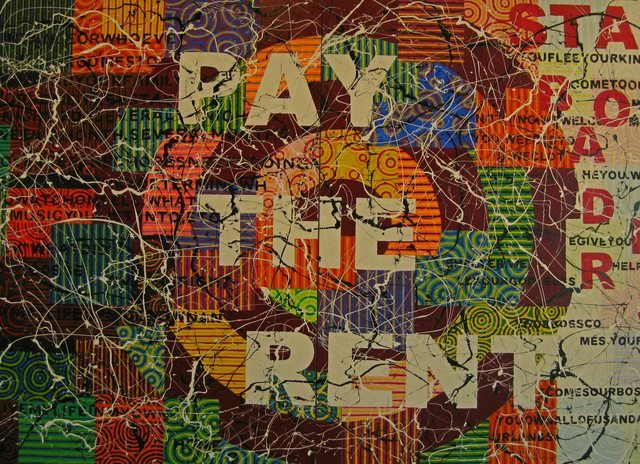 When we were visiting @hannahlicious in Sydney earlier on this year, we were bowled over by many things: Living in a vibrant, cosmopolitan city and yet so close to amazing bush walks and fantastic wildlife; wonderful art galleries such as the Museum of New South Wales, which contained this striking art work, Pay the Rent by Richard Bell and we had some of the best breakfasts ever. The Australian banana bread was great and I never struggled to find good gluten-free versions. So, I adapted a recipe for standard banana bread from Taste.com.au to create this yummy gluten-free version. It is so quick and easy to make. No faffing about. Tastes lovely toasted or untoasted - though my preference if to have it toasted (as in Oz) with butter.
Ingredients:
2 medium ripe bananas

125 g soft brown sugar

2 eggs lightly whisked

125 mls of milk

50 g natural yogurt

50g melted butter

1 teaspoon cider vingegar (not essential)

300 g gluten free plain flour

1 teaspoon baking powder

½ teaspoon bicarbonate of soda

1 teaspoon psyllium husk
Ideally use a 2lb loaf tin but any high-sided tin will do
(My Vogue 8 x 10 x 25 cm tin is perfect for this recipe)
Action:
Turn on your oven to 175˚ C (fan)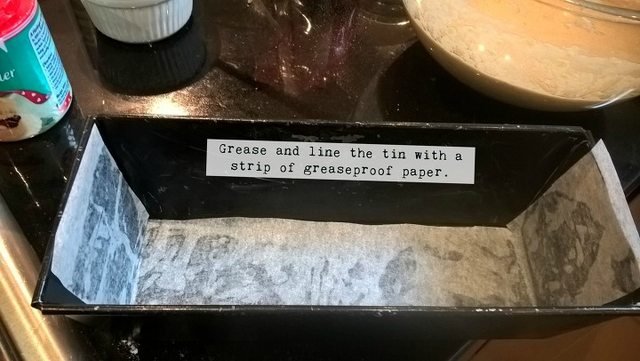 Mash the bananas in a large mixing bowl.
Add the eggs and sugar to the bananas and whisk with a fork.
Then add the milk, yogurt , butter and cider vinegar ... and whisk it again with the fork.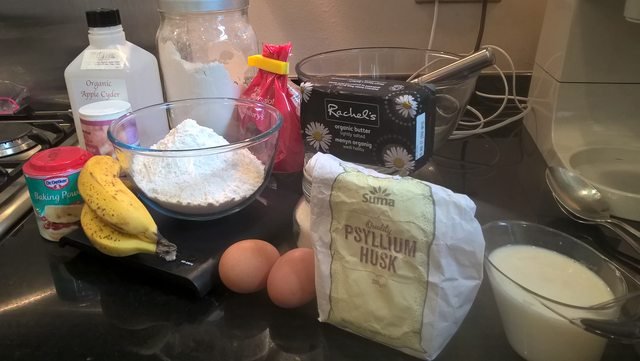 Mix the flour, baking powder, bicarbonate of soda and the psyllium husk together in another bowl and then sieve into the wet ingredients.

Combine wet and dry ingredients gently and pour into the prepared tin.


Bake in oven for 50 minutes.

If it looks and feels done (springy to touch), remove from oven and test it with a skewer to see if it is done.


If there is any uncooked cake mix on the skewer, pop it back in the oven for another 10 minutes . You might want to cover the top with foil at this point to stop it over-browning or turn the oven down to 160˚ C.

Once your 10 minutes is up, check it again with the skewer but make sure the skewer is clean and doesn't have the cake mix on from before or you will find it difficult to tell whether it is done or not.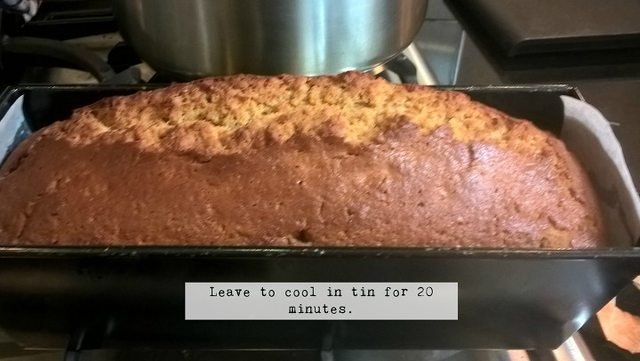 Then turn it out onto a rack to finish cooling off.
Absolutely delicious toasted with a cup of tea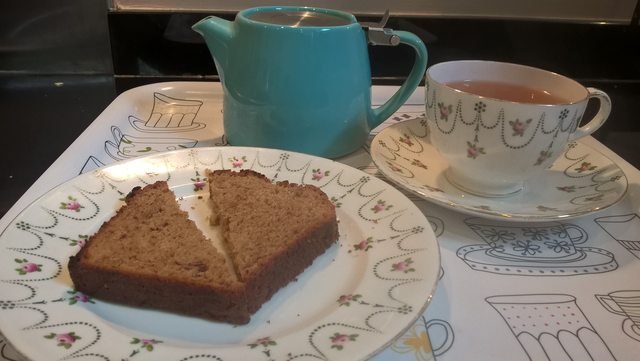 Enjoy! 😎
---
If you have any great gluten-free recipes, please post!
---