Why did Planet X call their cyclocross bike 'Kaffenback'?
I'm informed by my husband that it's because most people cycle to the Caf (diminutive of café) and back home again. Well, this is very much what we do, except for when we take our tourers out for longer rides such as the English Coast to Coast(C2C), Way of the Roses, Scottish C2C, and Lands end to John O'Groats (LEJOG), to mention but a few. I digress and need to get back to the Caf.
Like many cyclists, my husband and I both love cake. As we grind up the toughest of hills, we dream of the cakes that will greet us upon our arrival at the Caf. I, however, am at a slight disadvantage as I am limited to the gluten-free options. Many eateries offer chocolate brownies but they are rarely up to Nigel Slater standard and, frankly, I'm not wild about Brownies.


My lovely daughter @hannahlicious told me that I should get on Steemit and share my passion for cake as I am constantly bombarding her with photos of various baked items I have made.
As today's weather was not conducive to cycling, I decided to make a cake and as it turned out well, I thought I would take my first step into the world of blogging and share the recipe with you. I have adapted Mike Wallis' recipe from the Clandestine Cake Club Cookbook.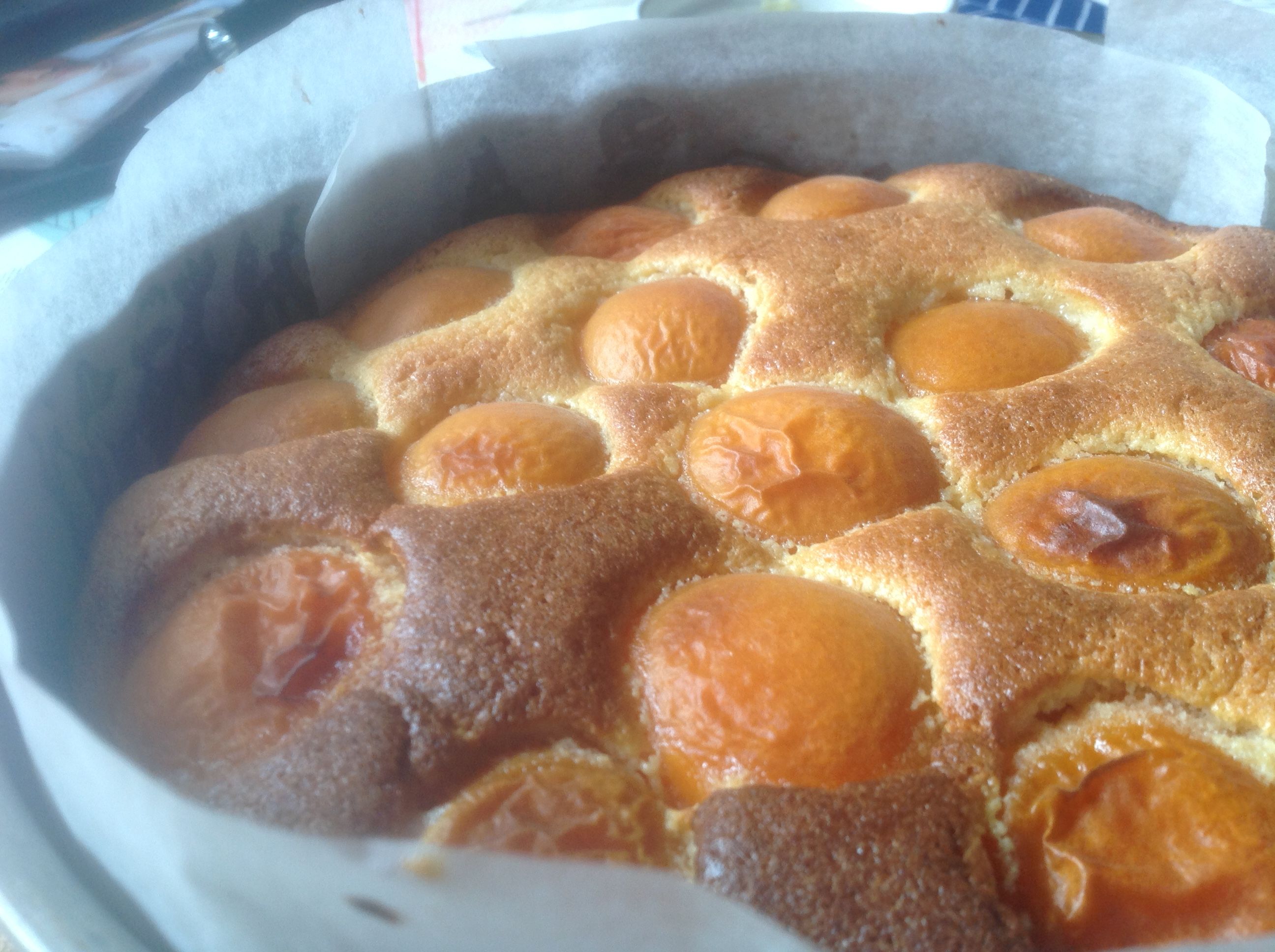 Apricot Cake - The Recipe
Oven 170 degrees centigrade (fan)
Grease and line a 23cm loose bottomed cake tin.
140 g butter
125 g caster sugar
2 tablespoons (T) apricot jam
4 large eggs, separated plus one whole egg
170 g plain gluten free plain flour ( I use a variation of the American Test Kitchen recipe but I'm sure any commercial blend will do)
1 teaspoon (t) of Psyllium husk
7-8 fresh apricots, halved
Beat butter, sugar and jam til light and fluffy.
Beat in egg yolks one at a time and then the whole egg (not the shell, obviously)
Whisk the whites and fold in carefully to the cake mix.
Gently fold in the sifted flour in 3 batches. It is really important to try to keep the mix as light and airy as possible.
Pour the mix slowly and gently into the cake tin as if it were a little baby..
Level off gently and arrange the apricots lightly on top.
Bake for about 40 minutes. I lowered my oven temp to 160 after 20 mins as my oven is a little fierce.
Share with a good friend, a lover or the man who fixed your stand mixer ...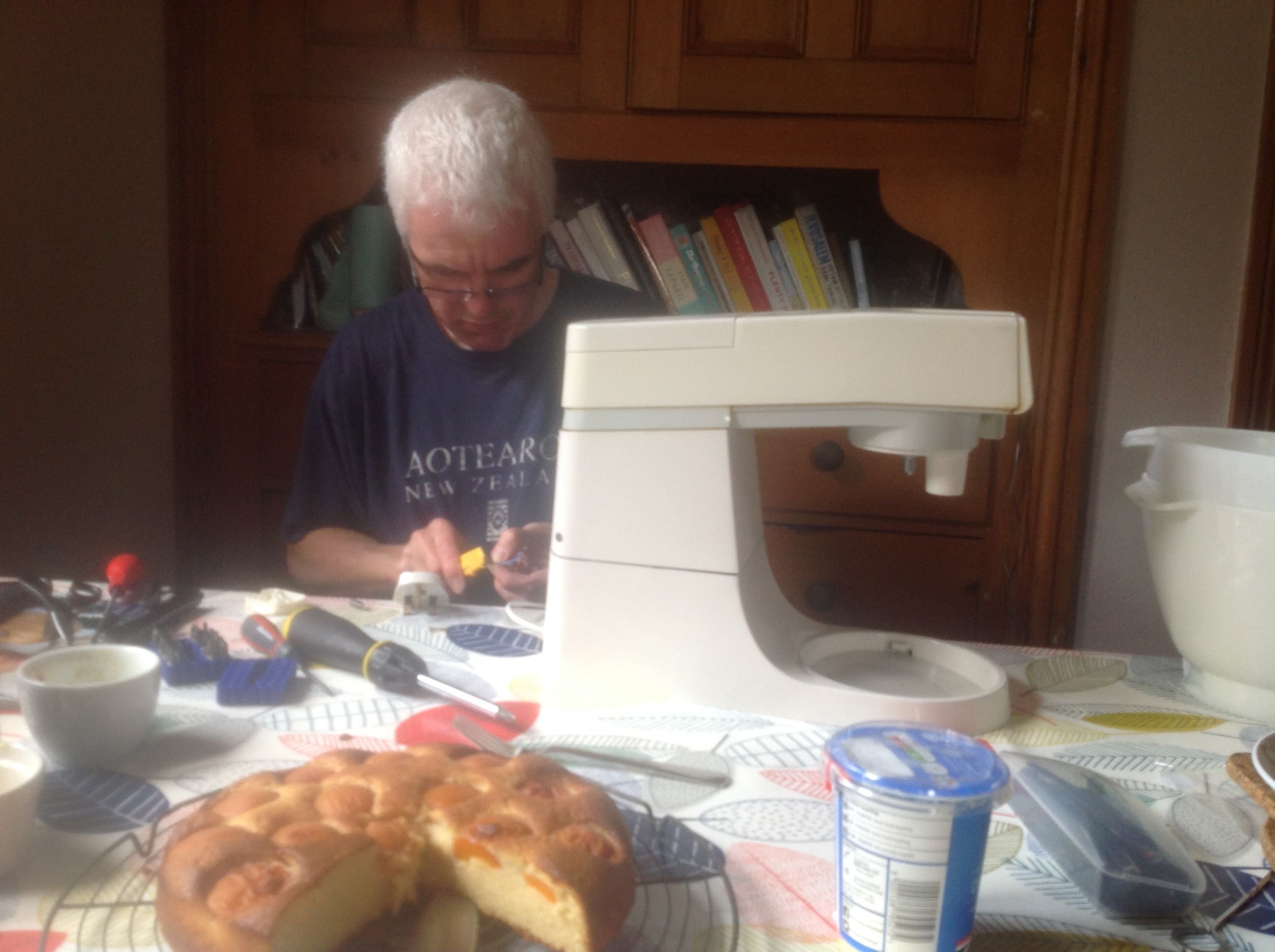 This is my first post. If you try the recipe, please let me know how it turned out.