Welcome, Steem Blockchain share holder, what do you think of all the color? Something I came to terms with real quick with these pens is they don't have erasers! I'm teaching myself how to understand ink is forgiving.
I drew a faint outline of my hand with a No.2 pencil not knowing where it was taking me. Just before I touched the ink to paper I realized I could sectionalize the outline. With a sense of direction, I began inking each finger with a 0.5 Uni-Ball fine tip pen and a straight edge. The eye, in place of the knuckles, appeared next - I considered titling this 'All Seeing Hand.' You'll notice a square wrist wouldn't fit on A2 paper so I made it a pyramid. I had an unopened 5-pack of Uni-ball multicolored ink pens I've been meaning to familiarize myself with - They're out of the package now. All of the solid black is done with a Pilot 0.7 Ultra Fine tip.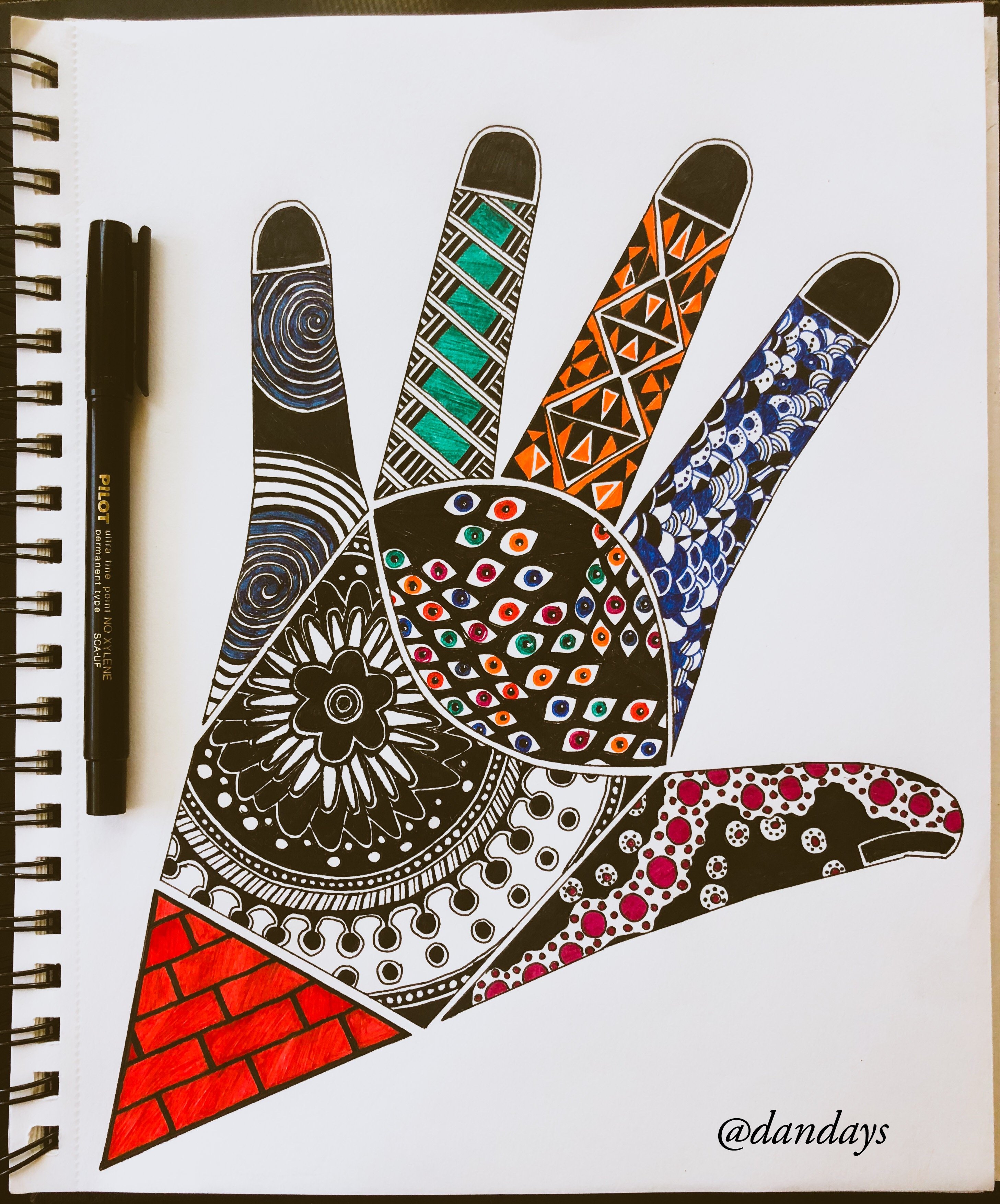 After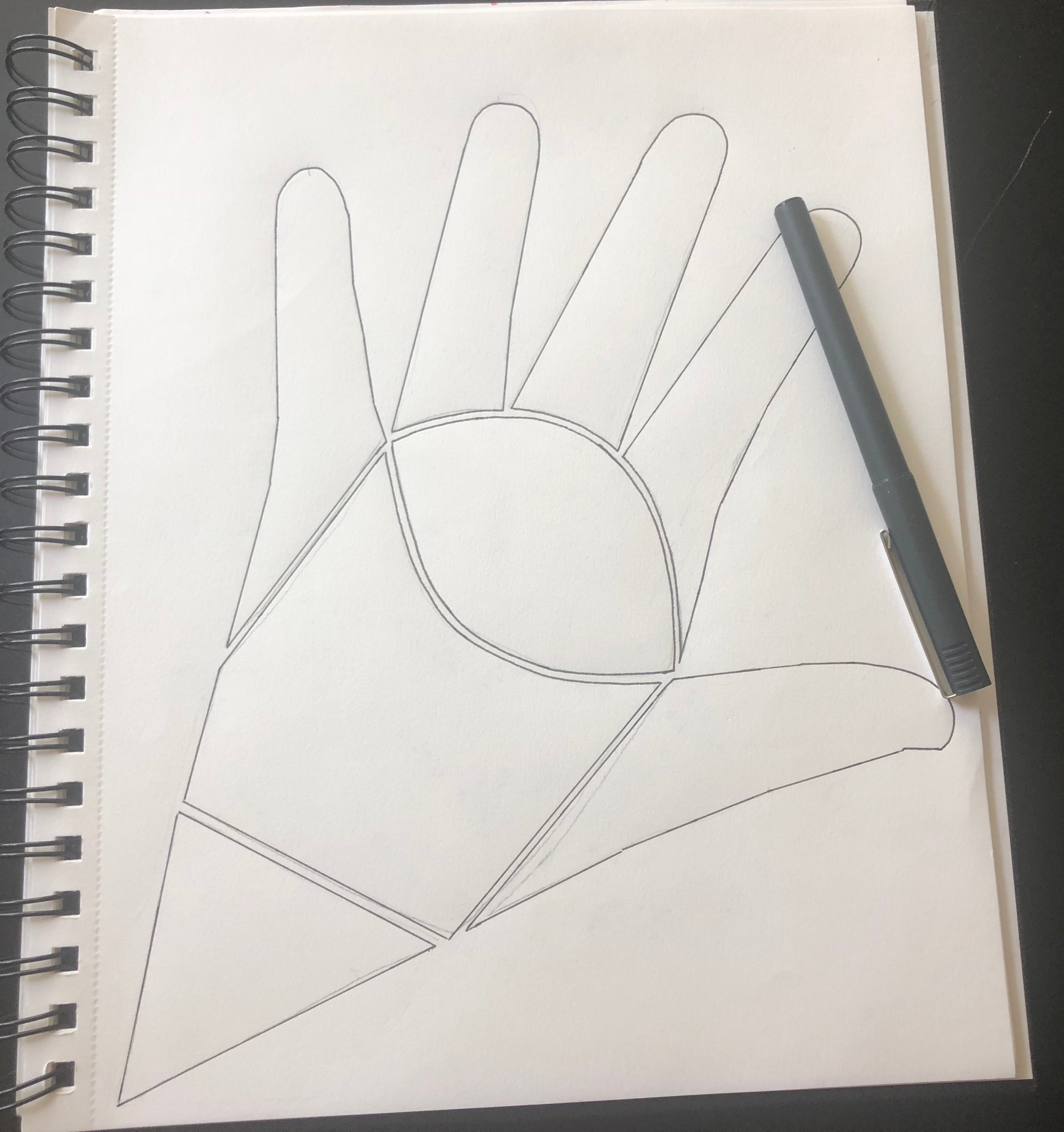 Before
@ivan.atman: You sure know how to throw a party! Thanks for having me. This is my entry for your i-Talent Round 10 competition sponsored by @gtg and @curie (my very first vote ✔️).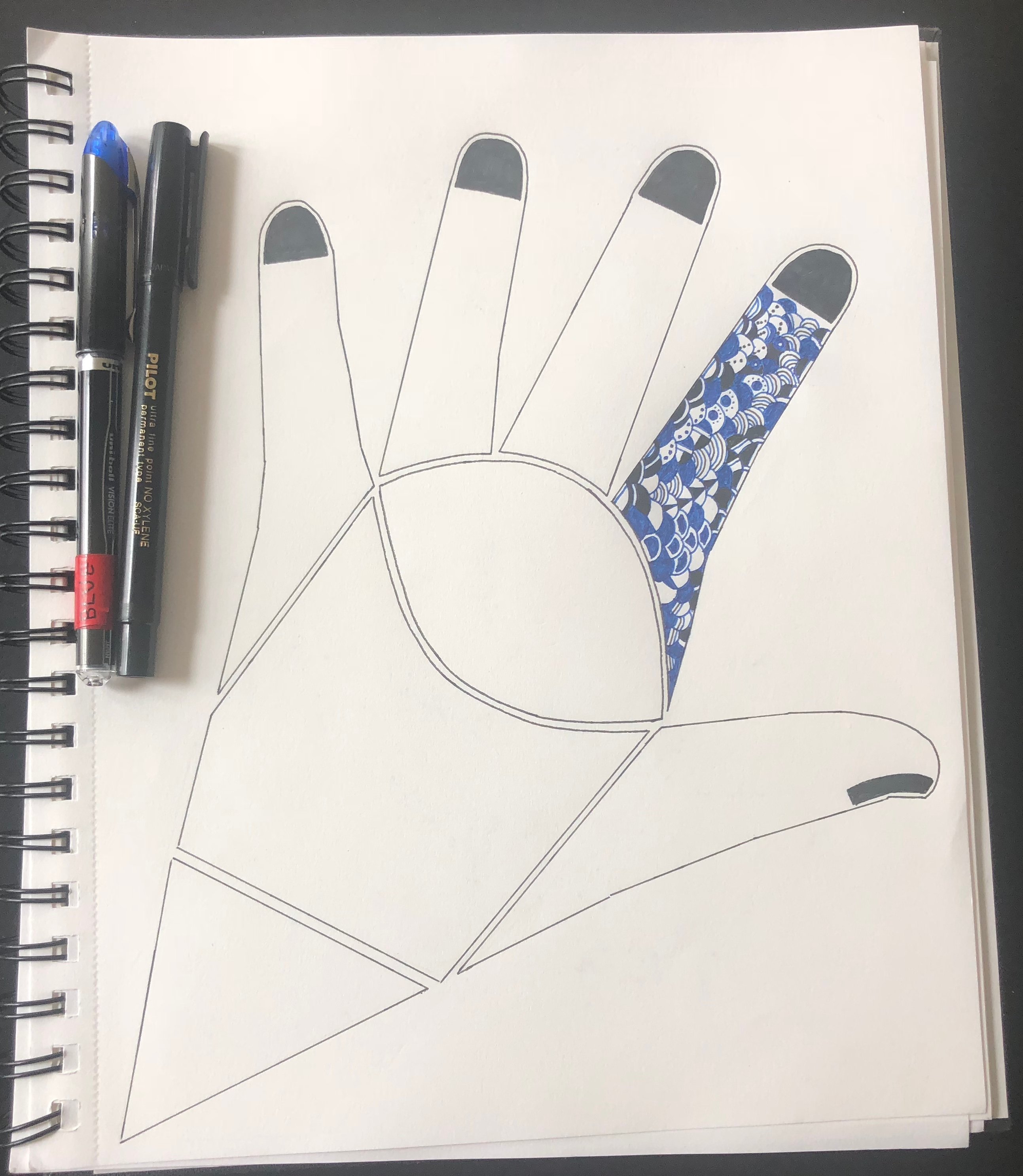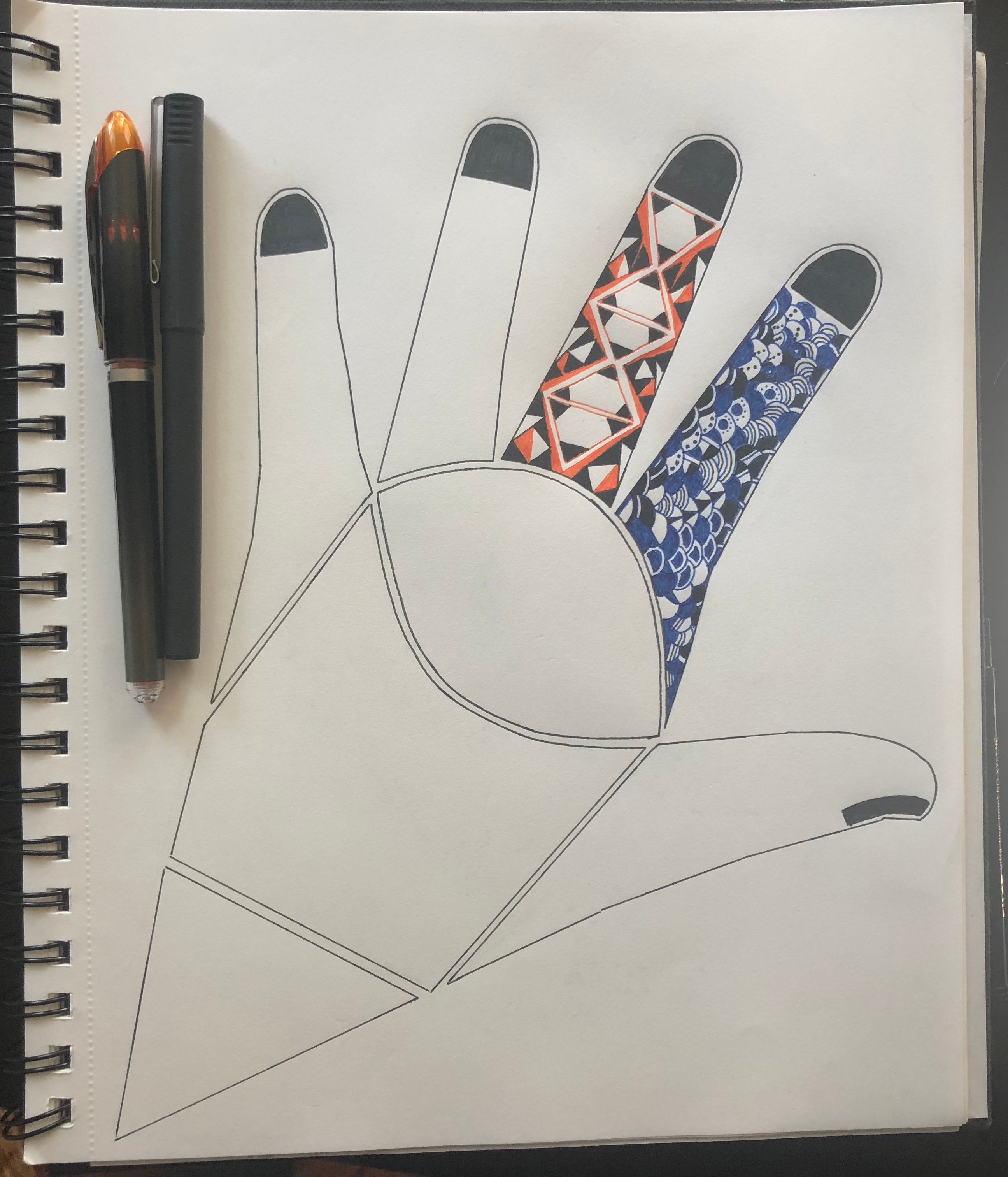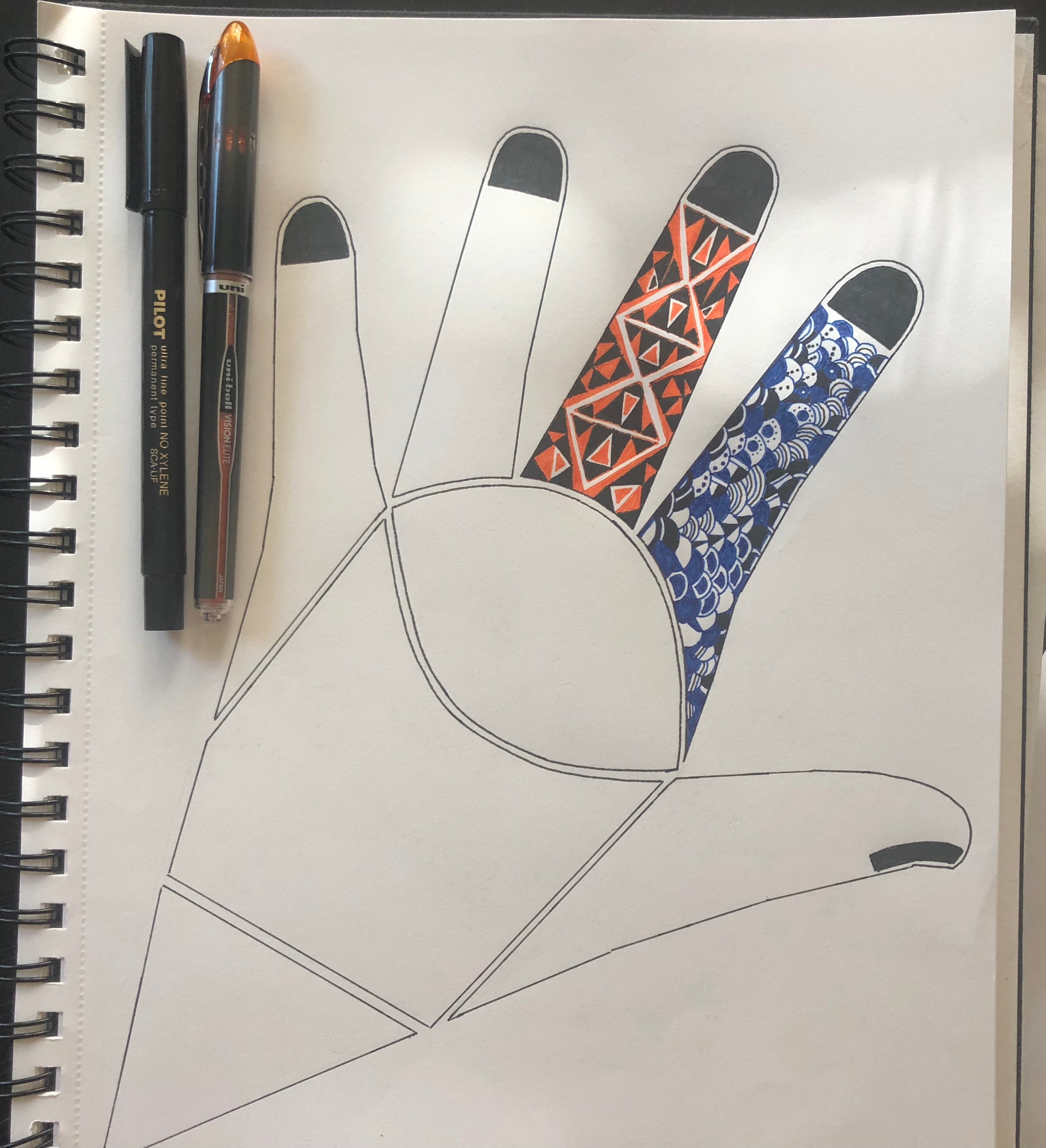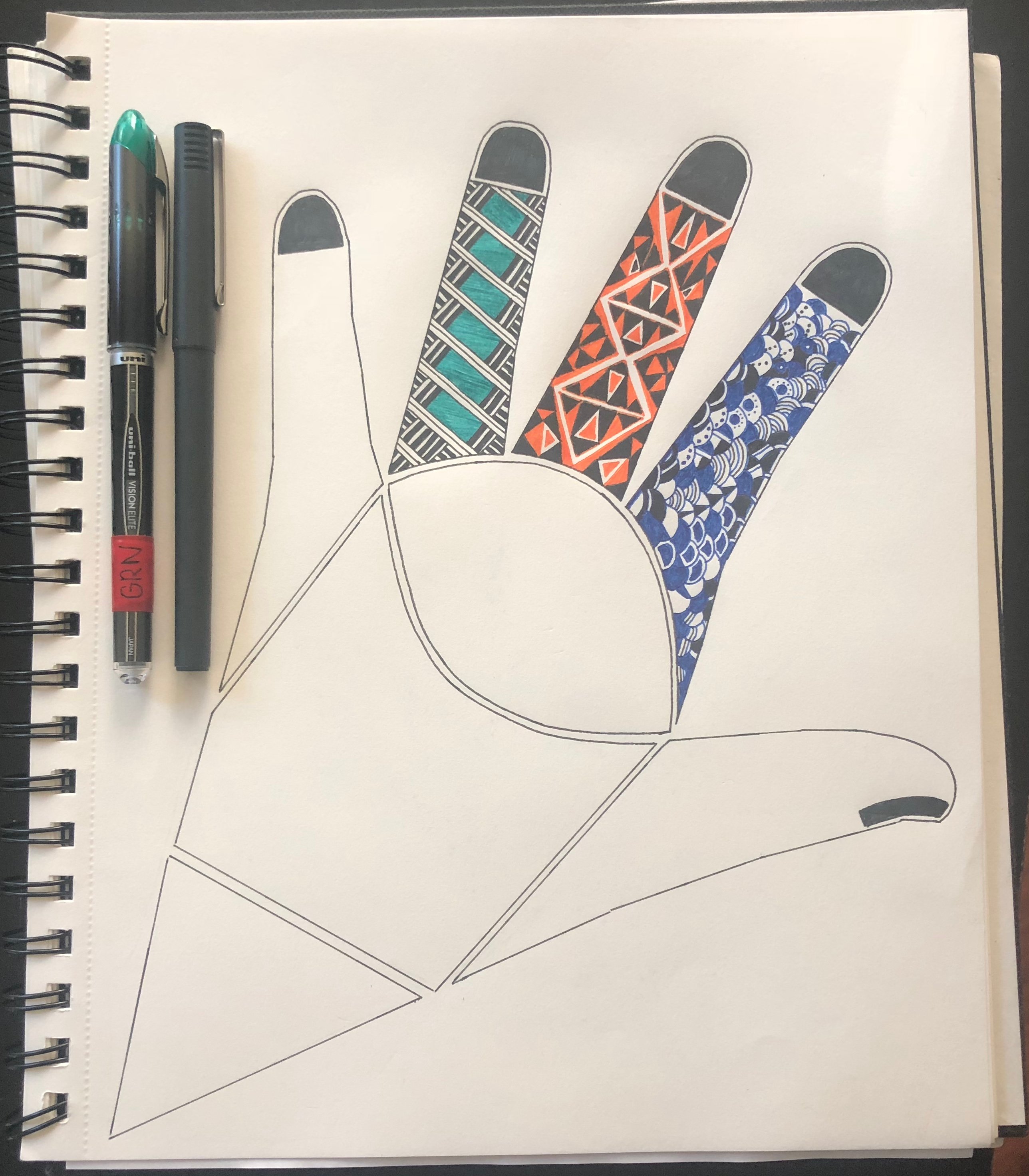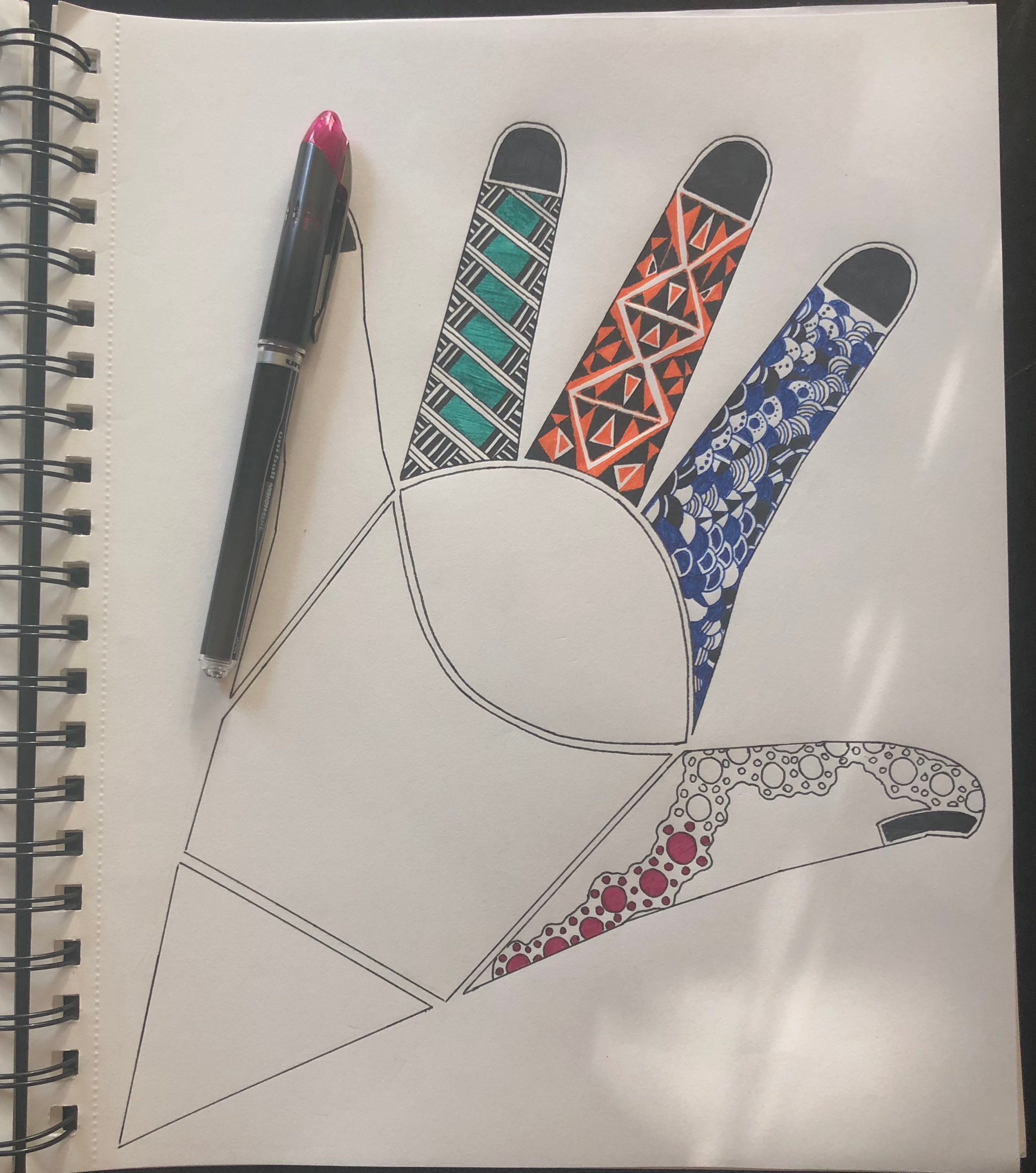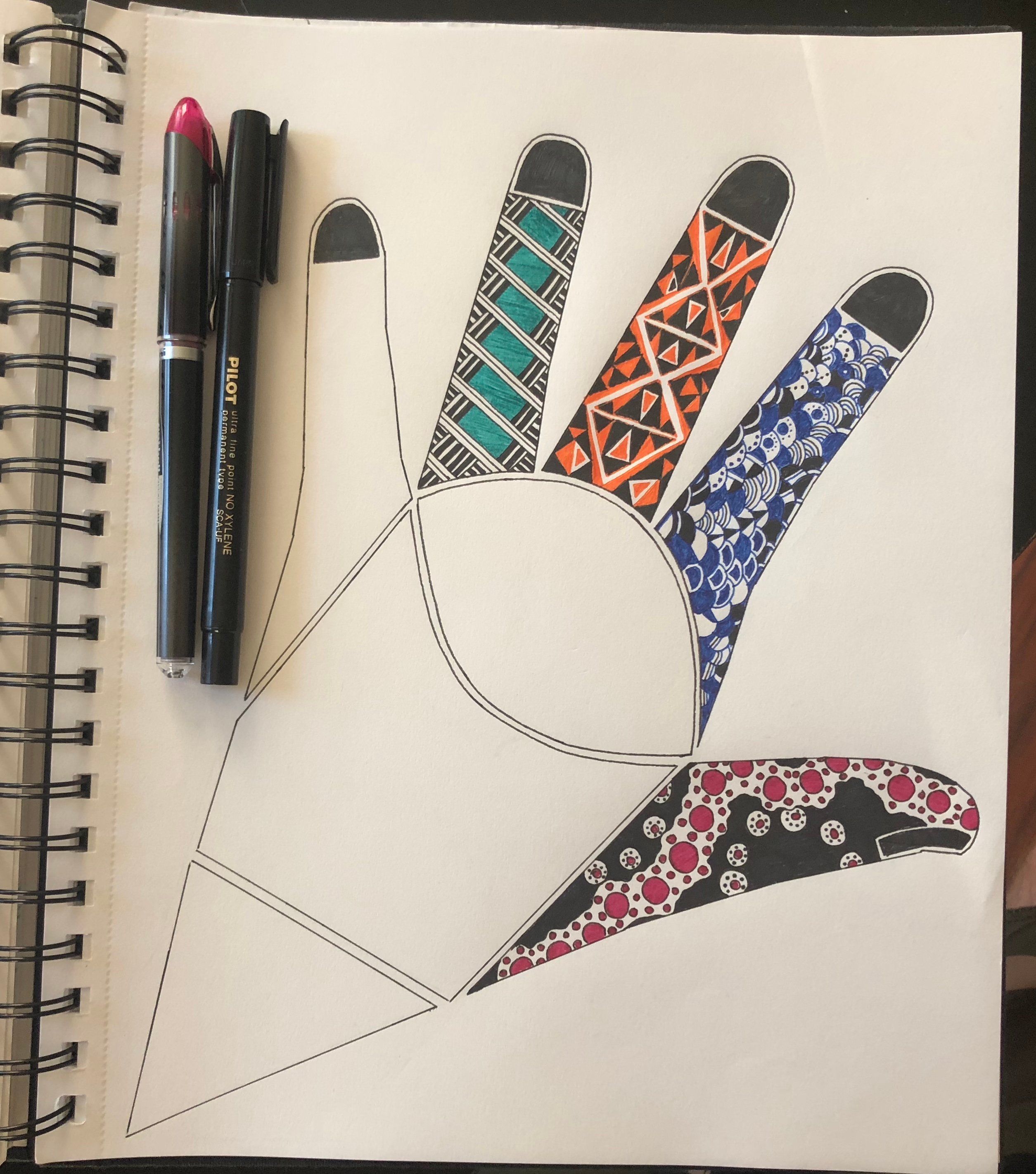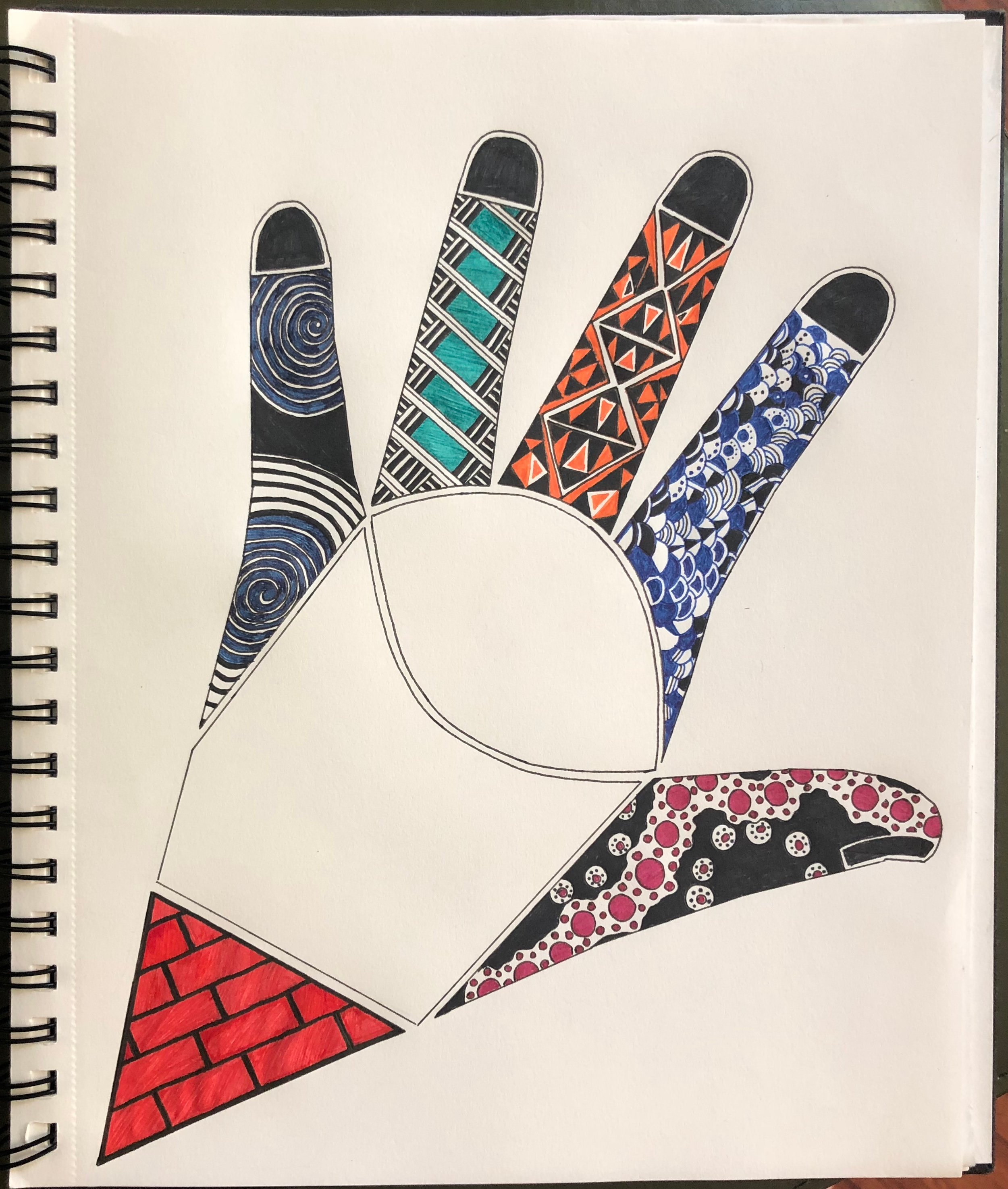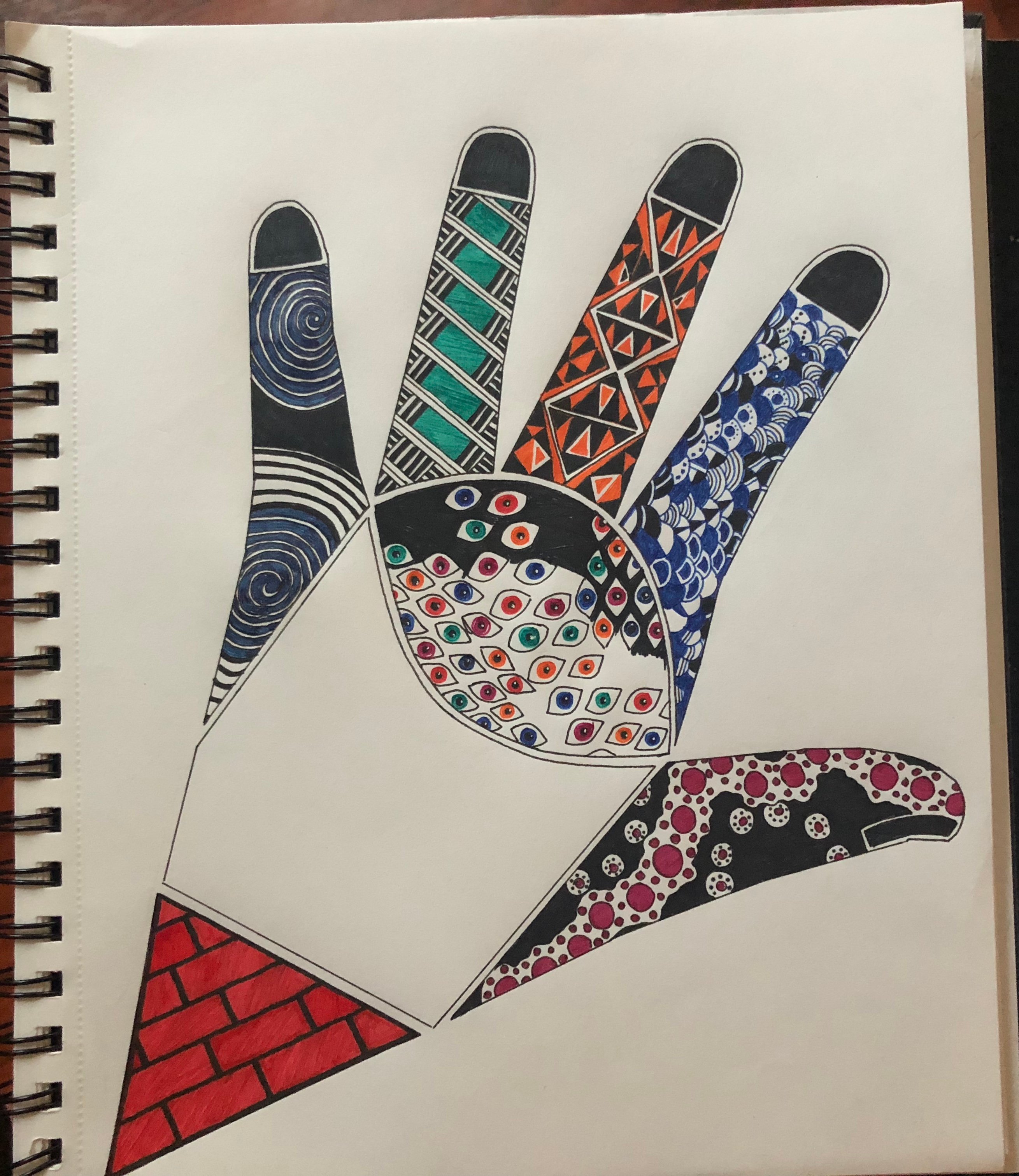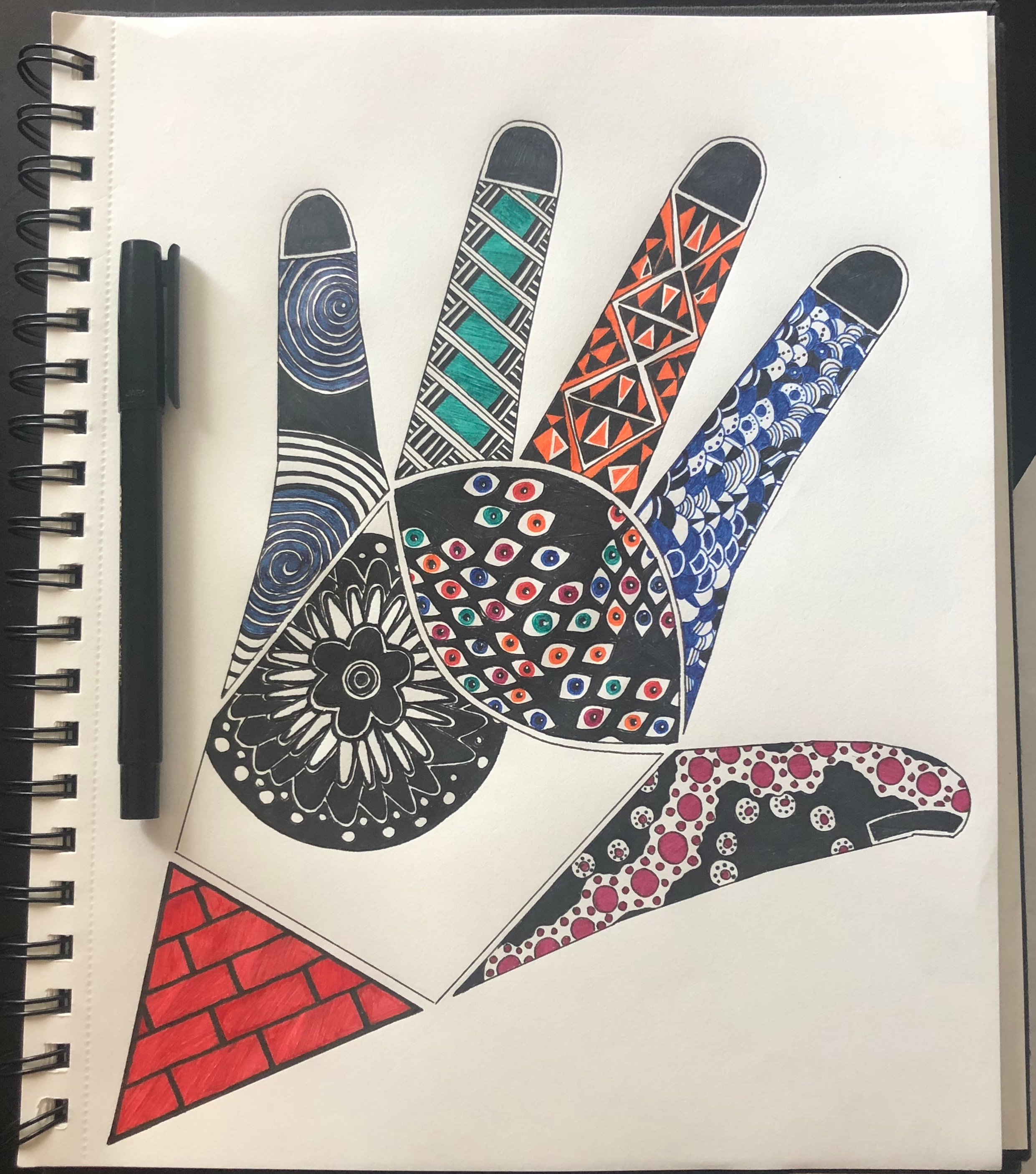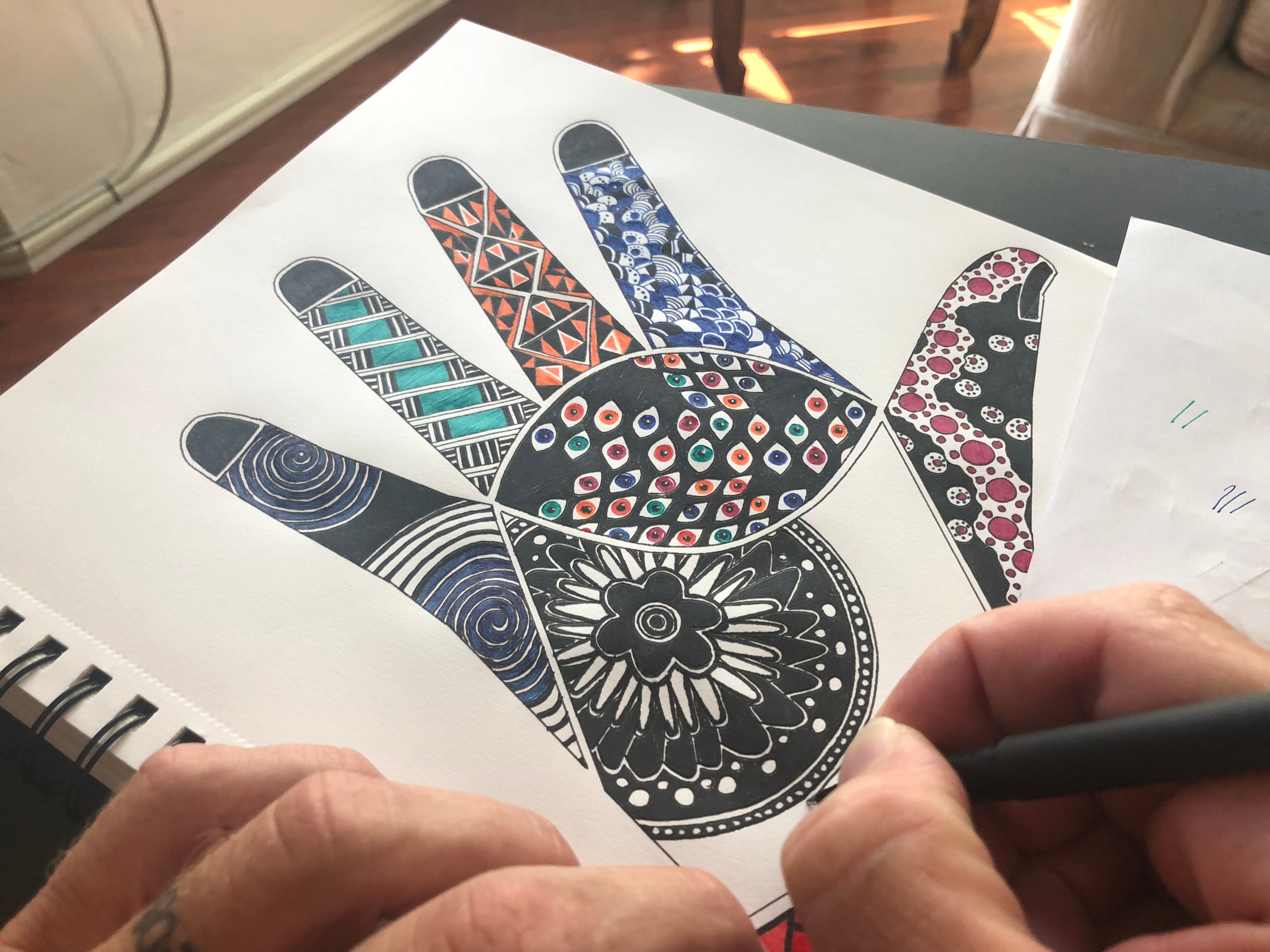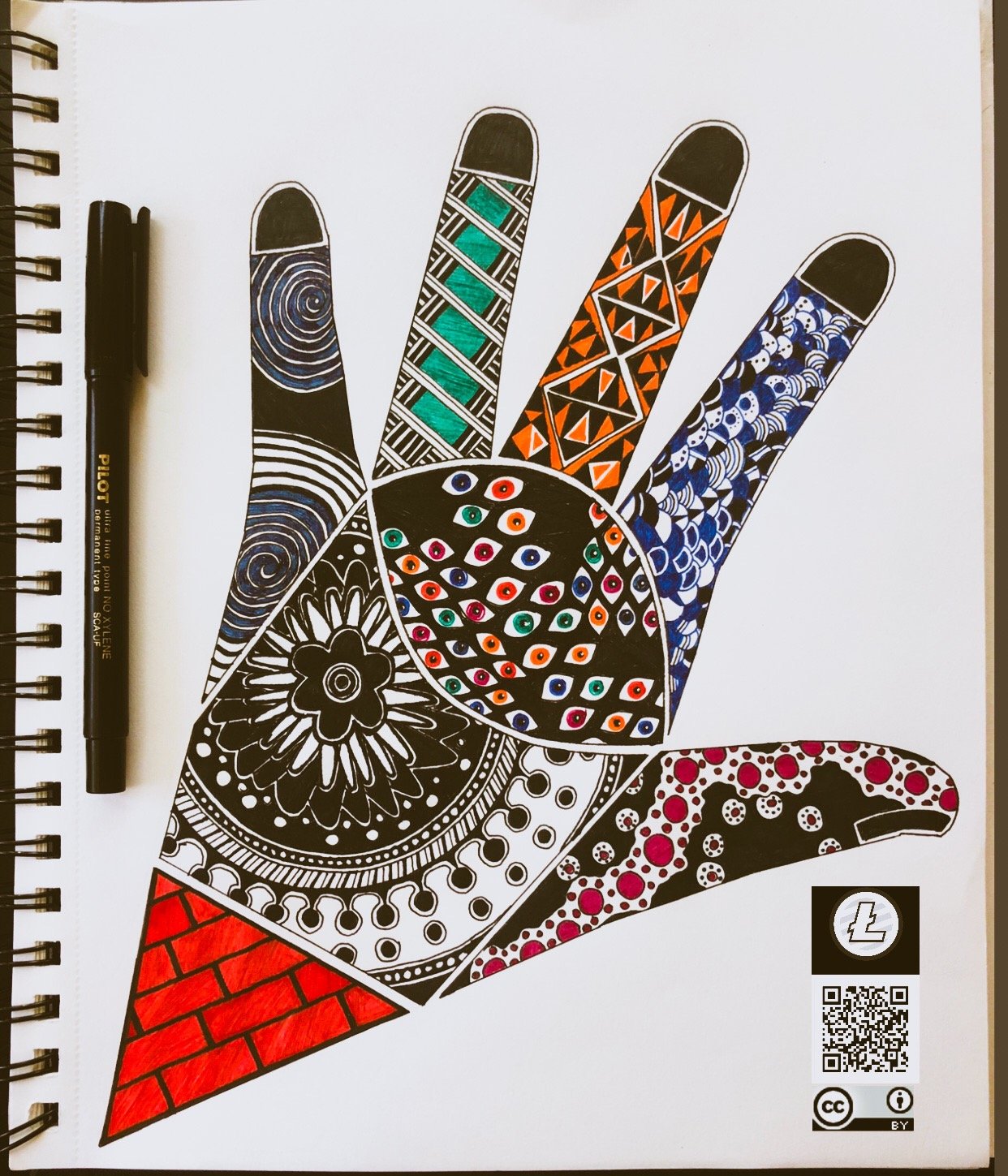 Attribution License BY 4.0
Click Here for Monday: