If You Think The Title Of This Contender is Long, You're Right, it is Long! But it's Nothing Compared To The Body Of This Food Fight Friday Contender! The Chef is The ⭐️ Of This 1️⃣ Food Fight Friday - Round 28
How many of you plan on skipping over my hashtags like "tags shmags... ain't no body got time for that?!" Tell you something #new, right, something you haven't already seen me say a bajillion times? Alright, how's this? Wherever I'm at; the RV, an apartment, Air B&B's in the states, boats abroad and even way down here, 23 hundred miles away in Central America where we don't even speak the language, it doesn't make a difference (refer to my second tag), I always touch ground with a ⭐️⭐️⭐️⭐️⭐️ chef. I haven't told you that yet! Now I'd like to introduce you to the cover image.
Chef @puravidaville made crackers, fried broccoli and onions, chopped celery and French fries cut from fresh potatoes at the farmers market. Fresca cucumber and tomate slices with a dash of salt, purchased from the side of the road for cinco Mil Colones, along with the onions, garlic and bell peppers. A fresca tomate, cucumber and onion salad on the side seasoned with a touch of olive oil and cracked black pepper, cold cucumber slices and Hummus. Welcome to my favorite Friday of the week!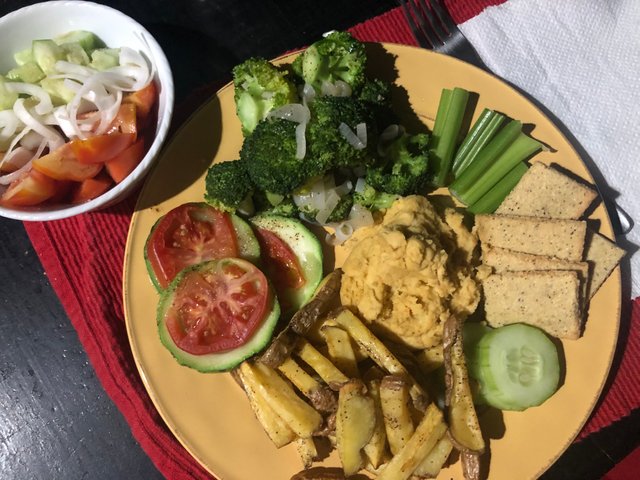 That brings us to our first performer in this food fight competition—hummus. Get yourself a one pound bag of chickpeas, soak them overnight in water (this softens them up, otherwise you're going to be cooking them for 3+ hours), drain the water and leave them in the refrigerator to chill while you're prepping your work station.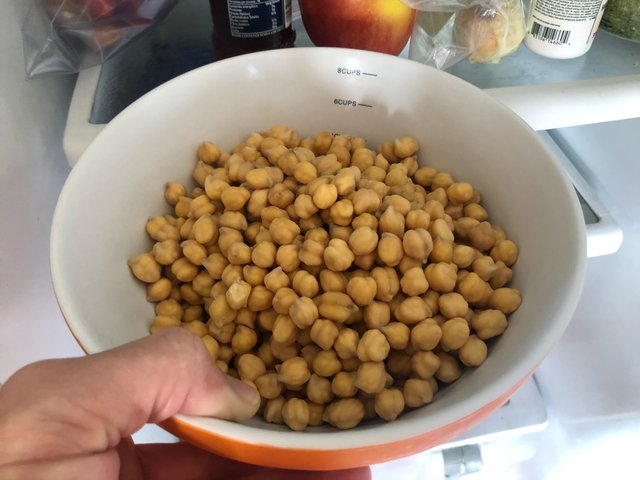 Now bring a big pot of water to a boil and dump your chilled chickpeas in there to be cooked for uno hora and quince minutos.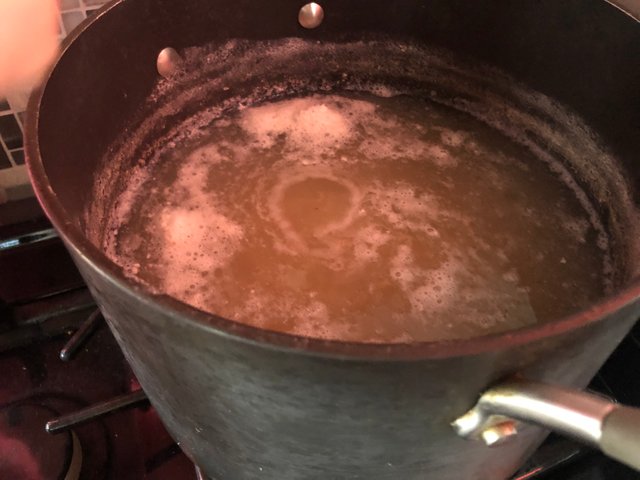 Pour them out into a strainer and run some cold water back over them so they're easy to manipulate but they're still not ready to be processed—nope! Chef Pura Vida got a pequeno loco right here and she insisted we remove the skin from each and every single chickpea, so, you know what we did? We skinned each and every single chickpea. Let's play a game, ready?!? 🎼 Name that tune! 🎼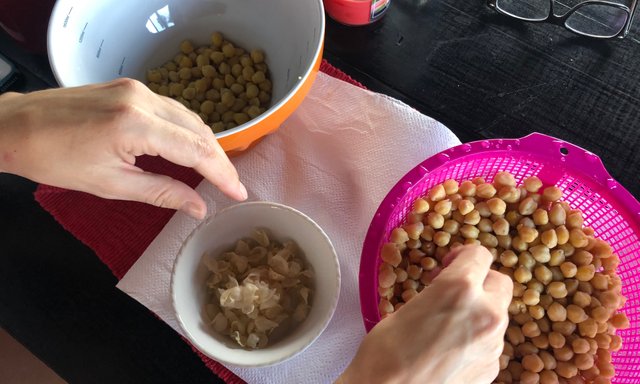 "And skinnin, skinnin. And runnin, runnin. And skinnin, skinnin. And runnin, runnin."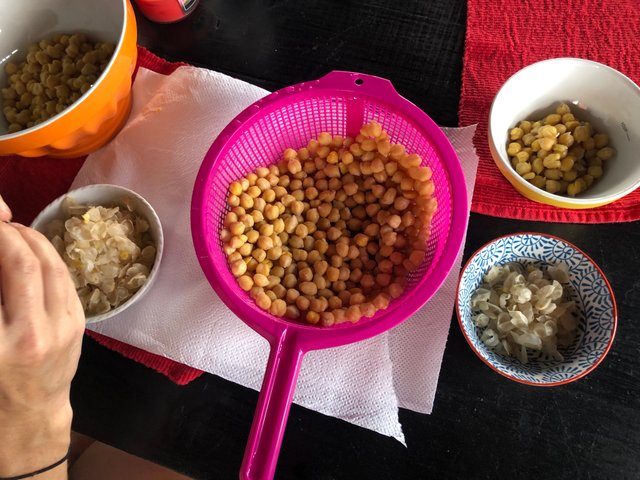 "Time keeps us skinnin, skinnin, skinnin, into the fuuttuuuuure."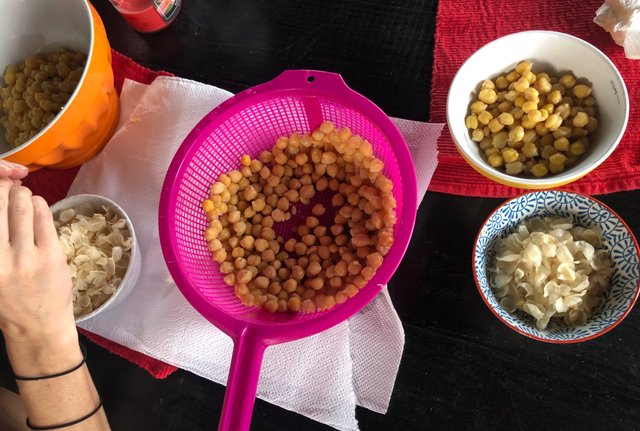 "Don't skin. Don't skin so. Don't skin so close to me."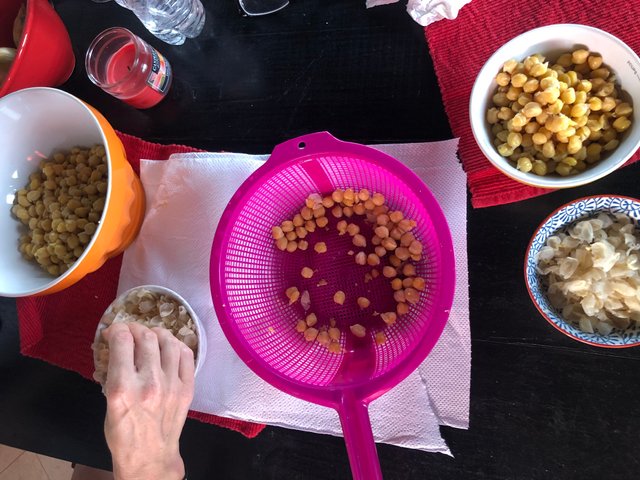 "What skins around, skins around, skins around skins all the way back aroouwwoooound."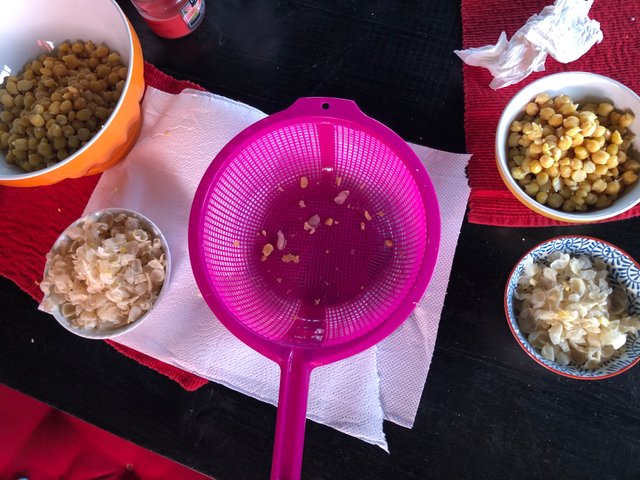 Before we begin processing the chickpeas, we ran some garlic and lime through the processor—oh yeah! Eh, wait a frikkin minute :time out: I never told you about her new tools. Like any craftsperson, you're only as good as your tools will allow, Pura Vida needed some hardware. We took our broken Spanish speaking, google app translating selves to three different joints in and around San Jose, Costa Rica while Pura Vida took notes. She decided which tools she needed to get started and we ended up getting a couple of different things from a few different spots—now she's ready to rock.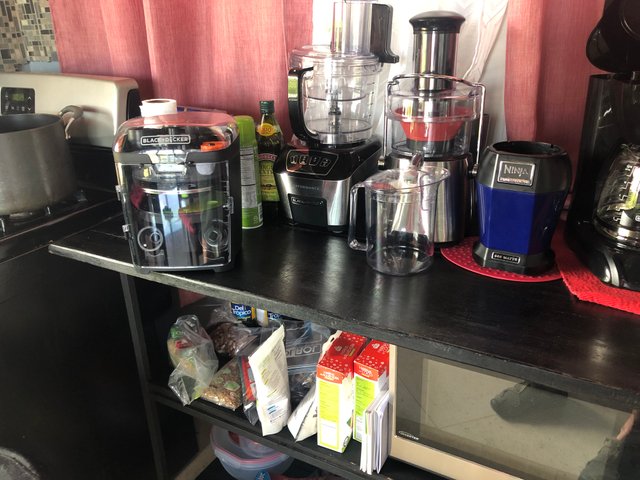 Back to the lime and garlic followed by a tablespoon of tahini, more lime, pink Himalayan salt and last but not least: add your soaked, chilled, cooked, cleaned and de-skinned chickpeas.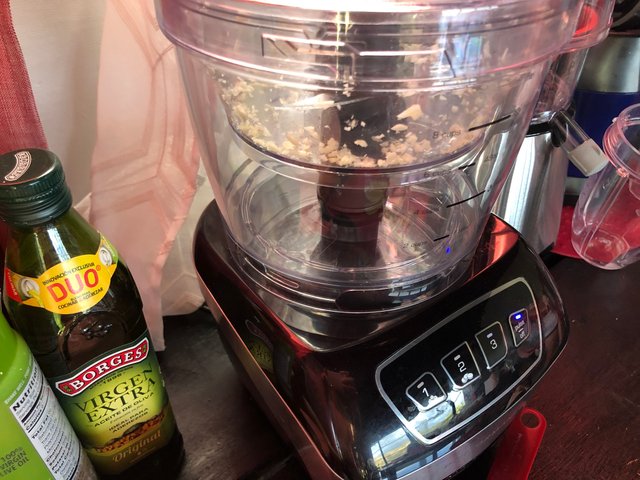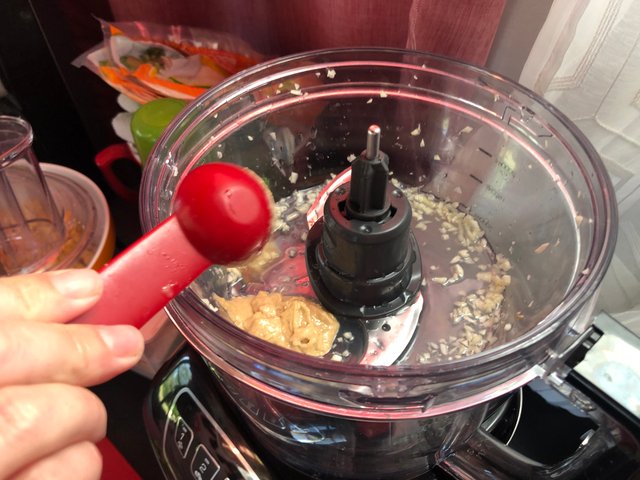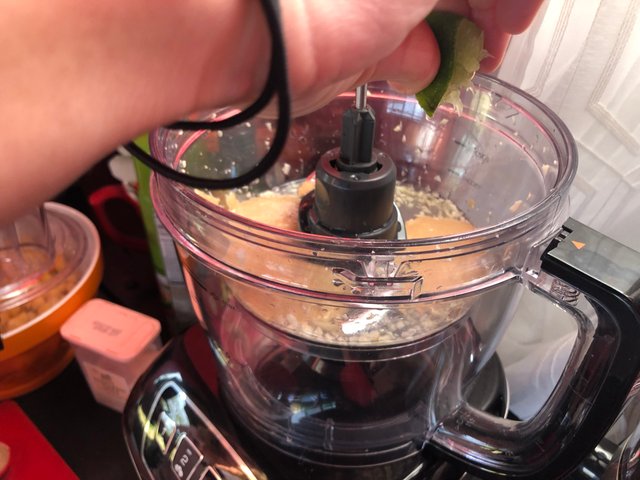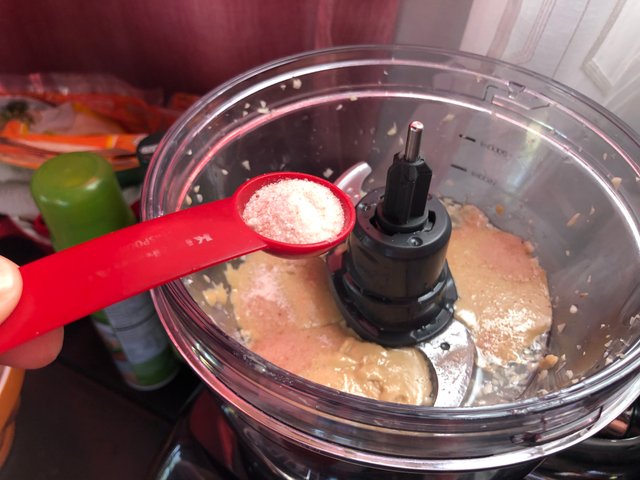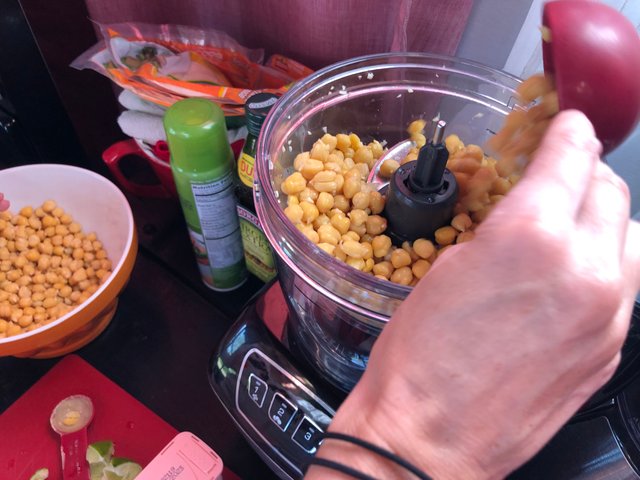 :time out: Again! It was right around here somewhere that I looked outside the kitchen window, this one: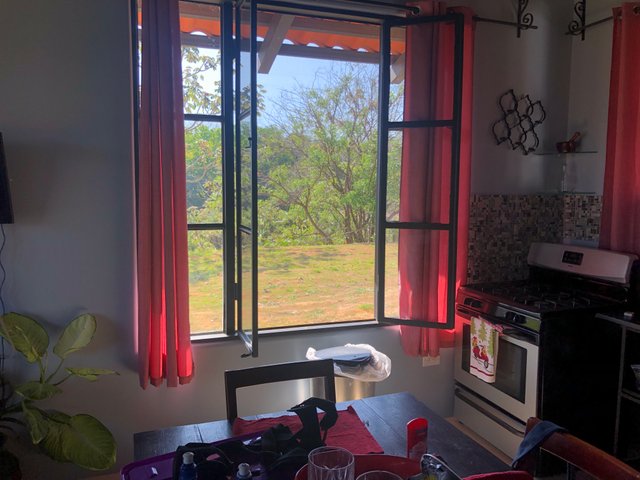 Not to be confused with the view from the bedroom window although they are are strikingly similar.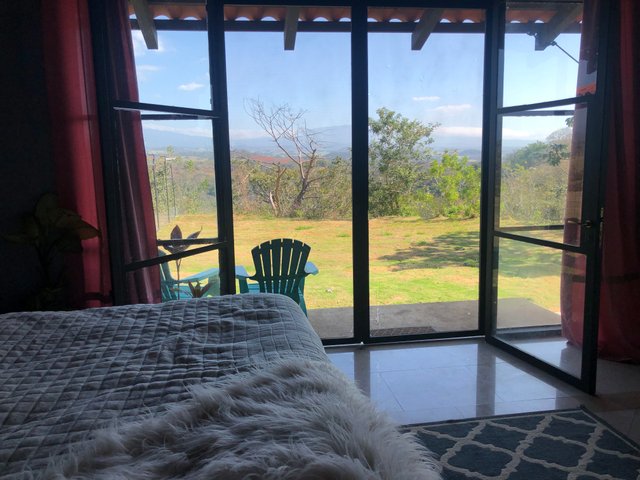 I saw a group of five keel-billed toucans. The first couple of times we saw them, I didn't think they made noise, they definitely make noise! It's very unique, something a high-frequency wood chipper might sound like. They landed in the closest tree outside the window and were hopping around from branch to branch, chewing on each one before hopping to the next. We stopped the hummus process for a minute and went outside with an iPhone 8 to take some pictures. Thanks, iOS!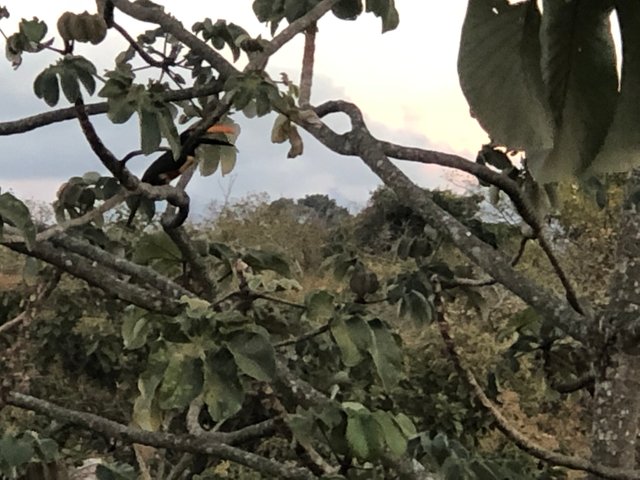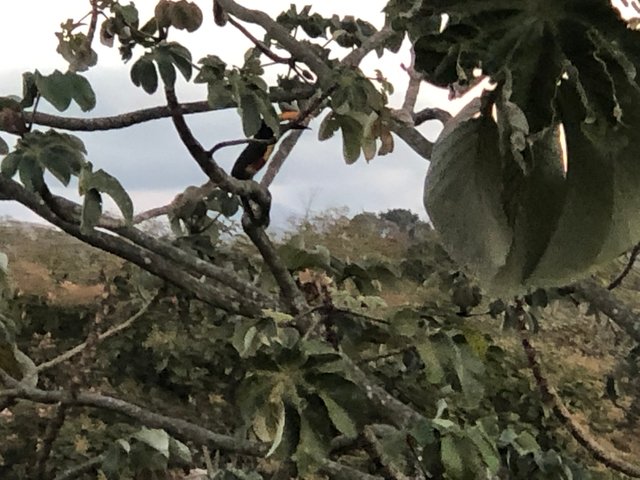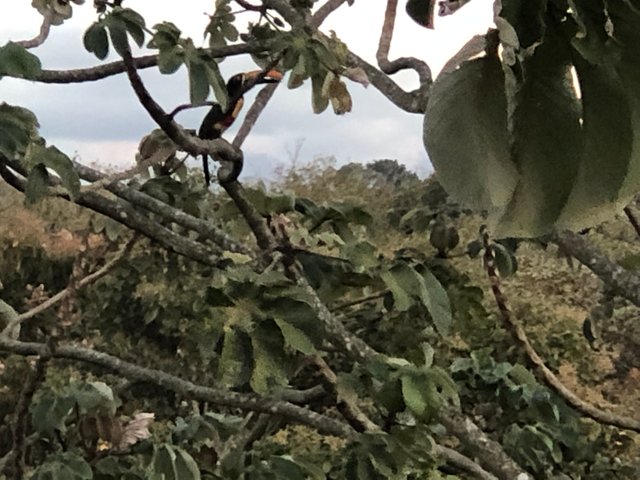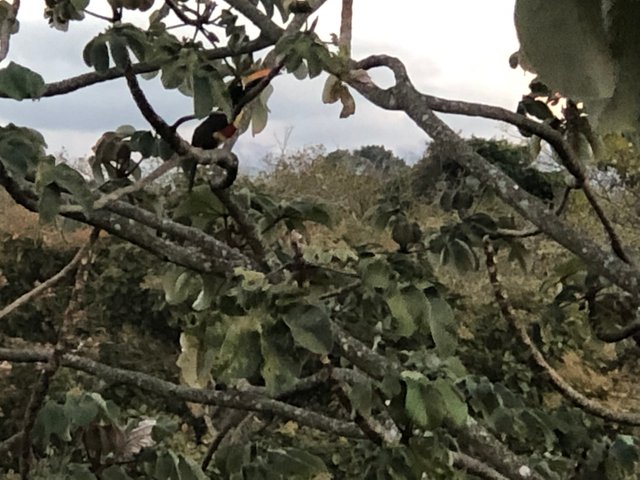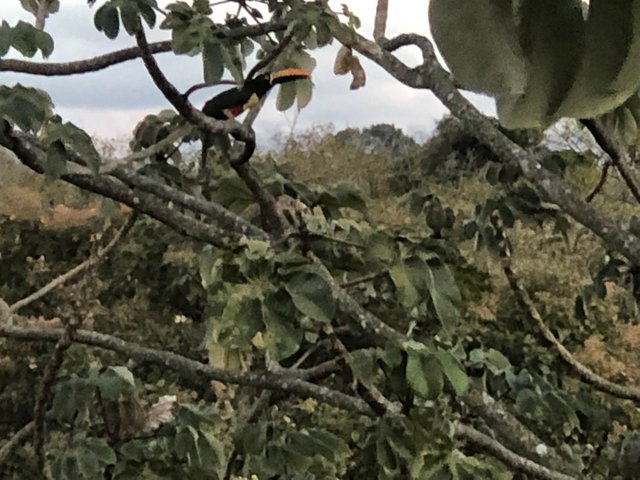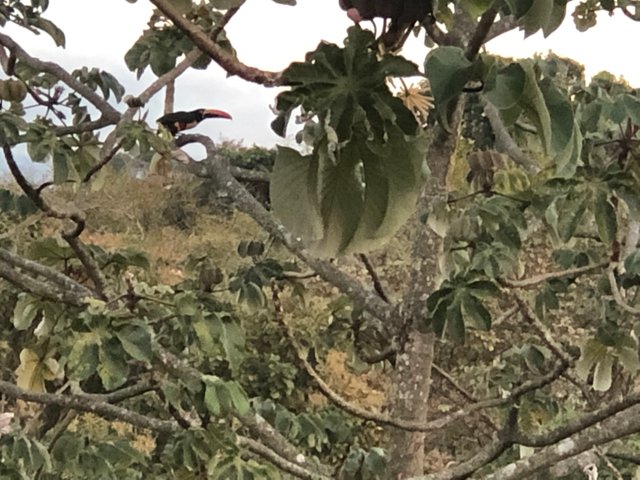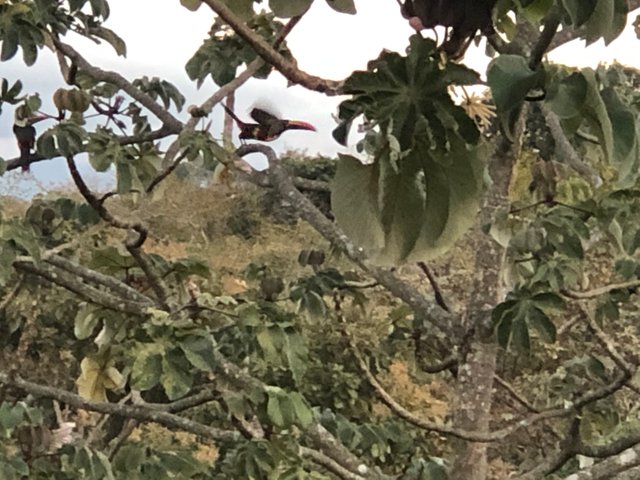 And then right above our head was an even more unique sound and loud! We looked up and saw this guy, I'm not certain what species this bird is, I looked all over the internet just now and it most resembled a Montezuma Oropendola. I know it's loud, big, it had a bright yellow tail that fanned out, a long black and white beak and gorgeous—it's a little larger than the toucans.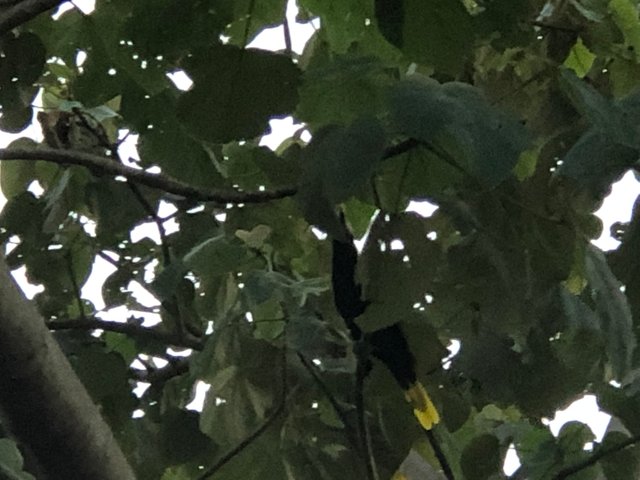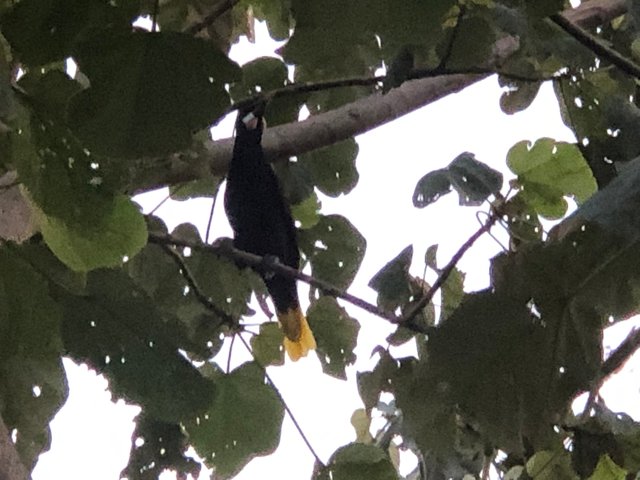 Continue processing the hummus and add a 1/2 cup of vegetable oil plus your favorite spices. We used cumin, chili powder and garlic salt this time.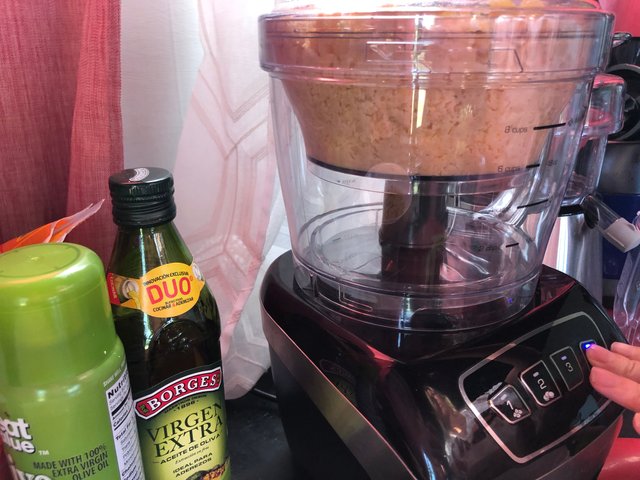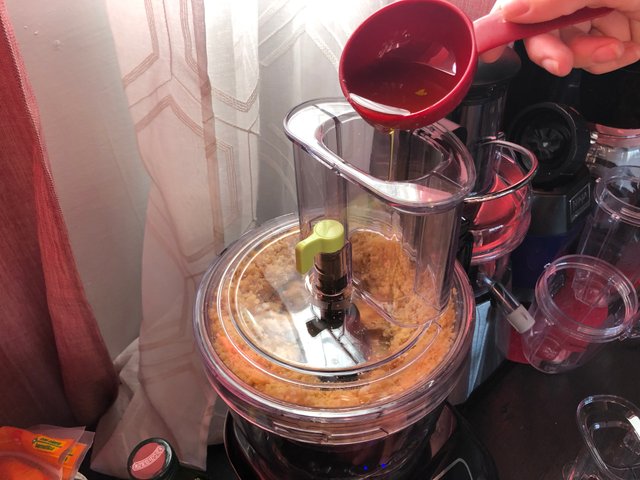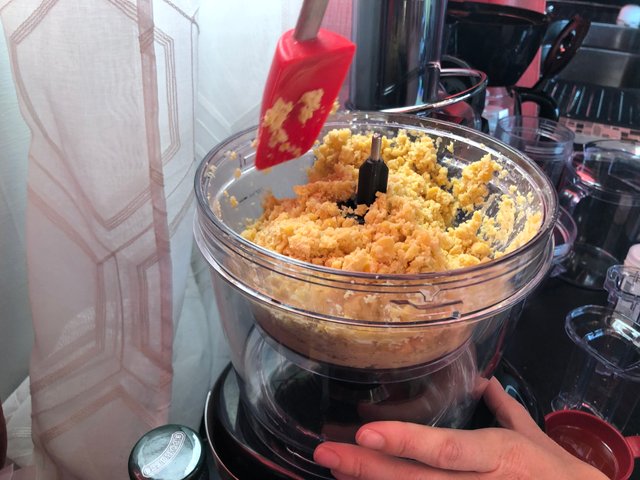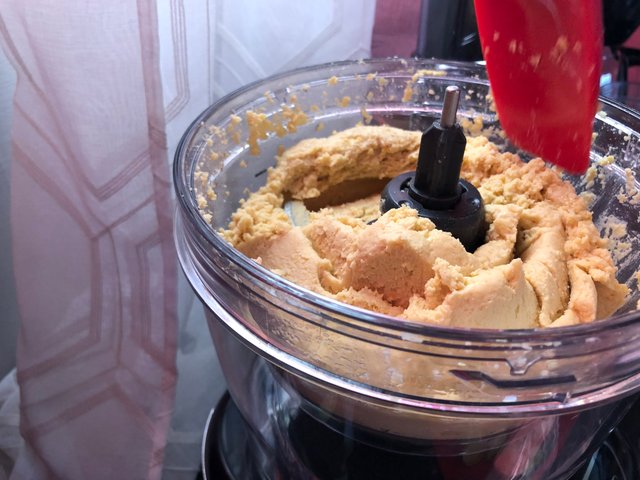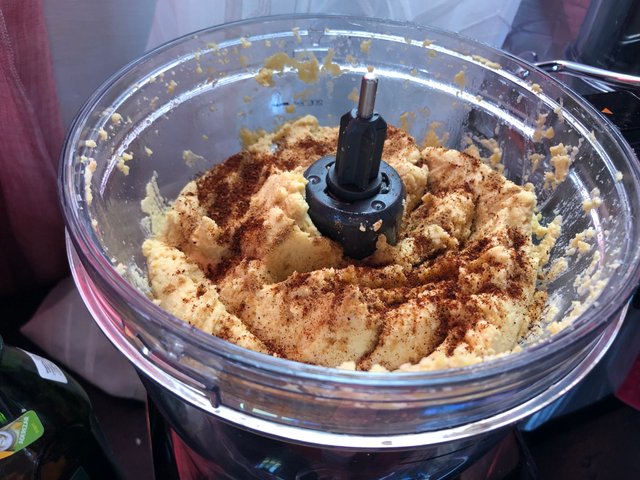 Add some more lime, bell peppers and one of these little, greenish/yellowish peppers I've only seen here called Chile Caliente Pimiento's and Tada!! Hummus.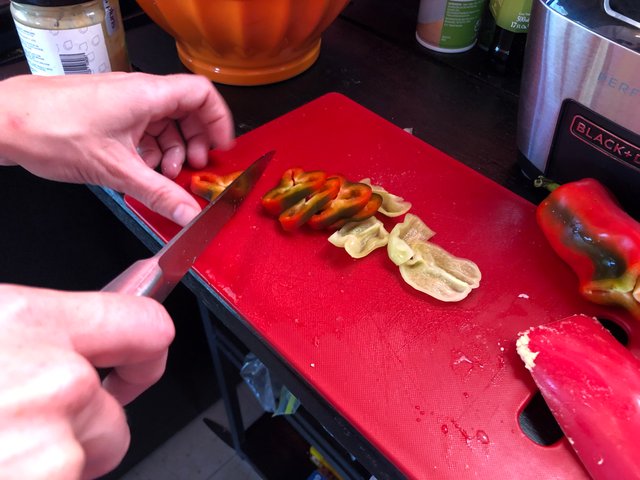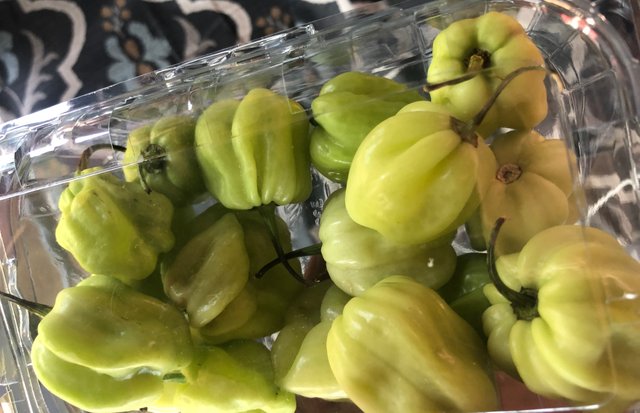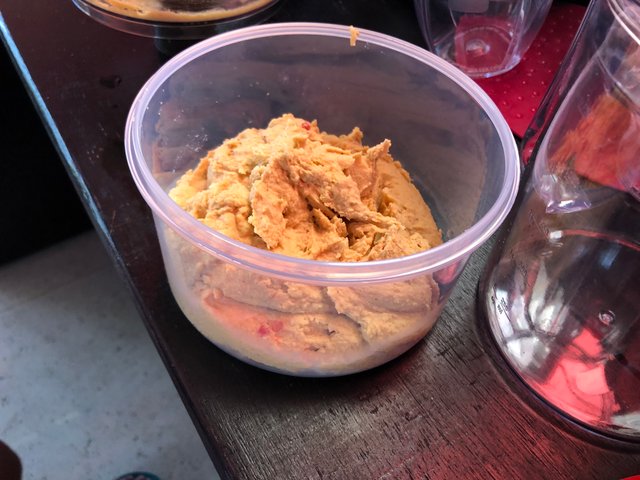 I suppose I could go through the formalities right now and say thank you, "thank you," add my signature to this post, tell you how today is my favorite Friday of the week, say happy @foodfightfriday, "happy @foodfightfriday"—all of the above. I could... But that wouldn't justify the title of this article. Continuing on...
Pura Vida hates spiders, she hates spiders like I hate snaykes, I don't even like to spell snaiks! Anyway, she hates spiders. Since we've been here, I've killed about four or five spiders inside the house, none have been bigger than a quarter. Well, then last night happened. Last night, the quarter was about the size of a frikkin salad bowl and it was crawling right up the screen outside the glass front door. It was so big I thought I was making a shadow with my hand. I shined a light on it, just before it disappeared and the thing was wearing a back pack, it had claws for feet and I'm pretty sure it was smoking a cigarette—it vanished. Well, guess who I found this morning inside the house! A frikkin tarantula!! That's my 10n1/2 shoe in the bottom right of the image—crazy.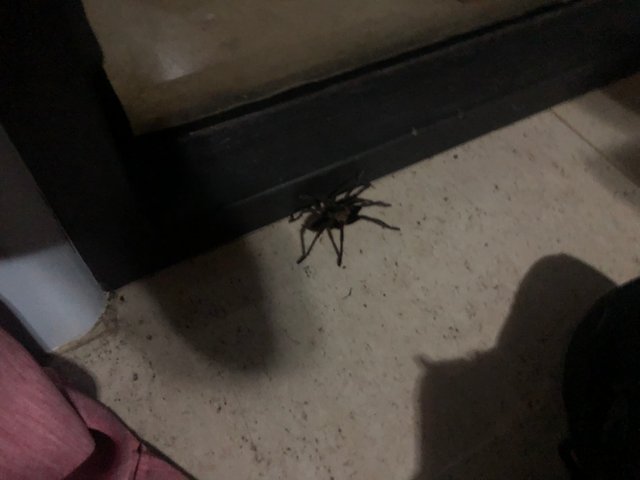 Since we've been here, we've still been able to get our exercise in at various gyms, they're surprisingly nice here actually. One thing I haven't found in any of the markets is a post-workout protein bar, I was looking in the wrong section. Pura Vida made me some—they were in the fridge.
Gluten-free oats, chef @puravidaville made peanut butter, strawberries, a really ripe banana and cinnamon for sweetening, sea salt, chia seeds, unsalted peanuts and shredded coconut.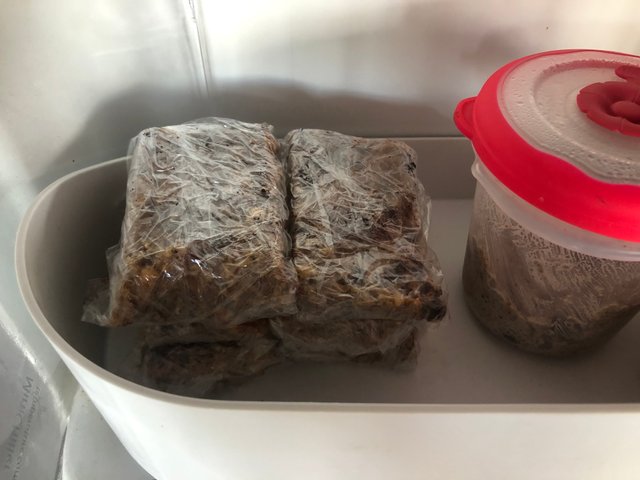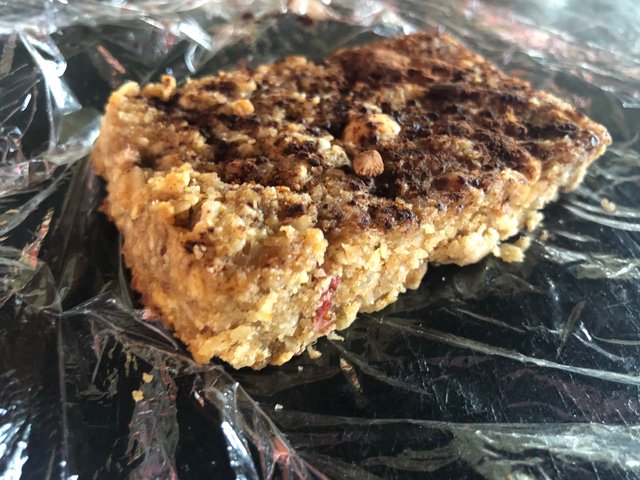 The Tupperware with a red lid and the glass jar next to the protein bars? Well, to answer your question, that's chia seed pudding and a jar of peanut butter Pura Vida whipped up.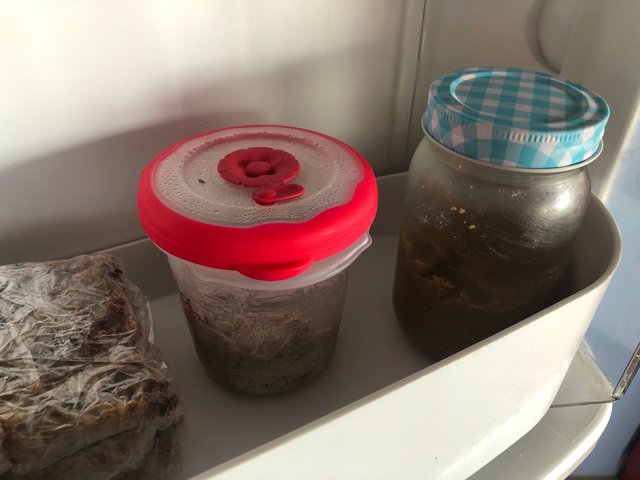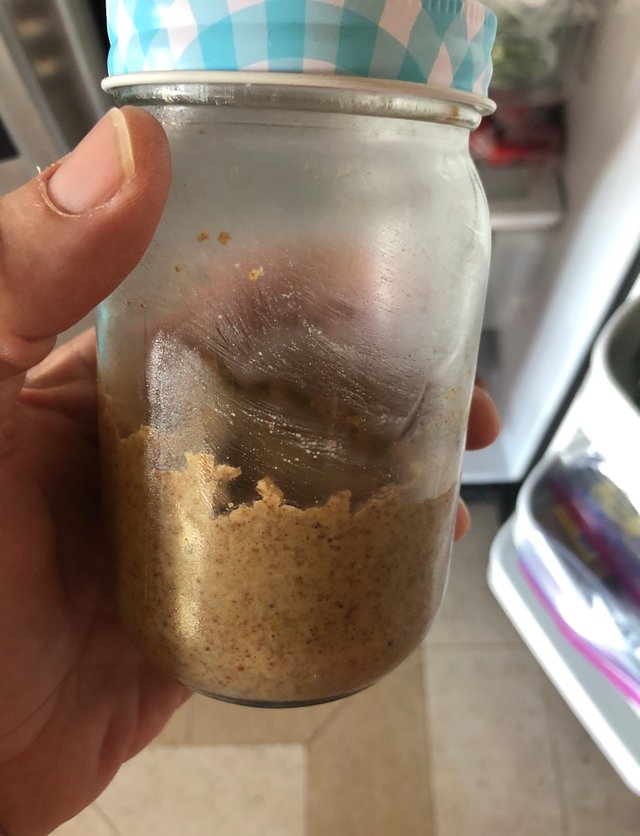 Did I say peanut butter? The above image is not peanut butter, that's almond butter she whipped up for us, these next two images are the peanut butter. Sin azucar in all of these masterpieces. Sin azucar, sin leche, sin mantequilla.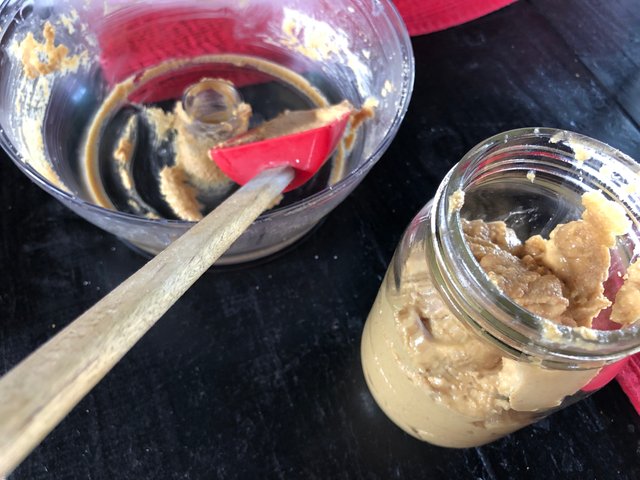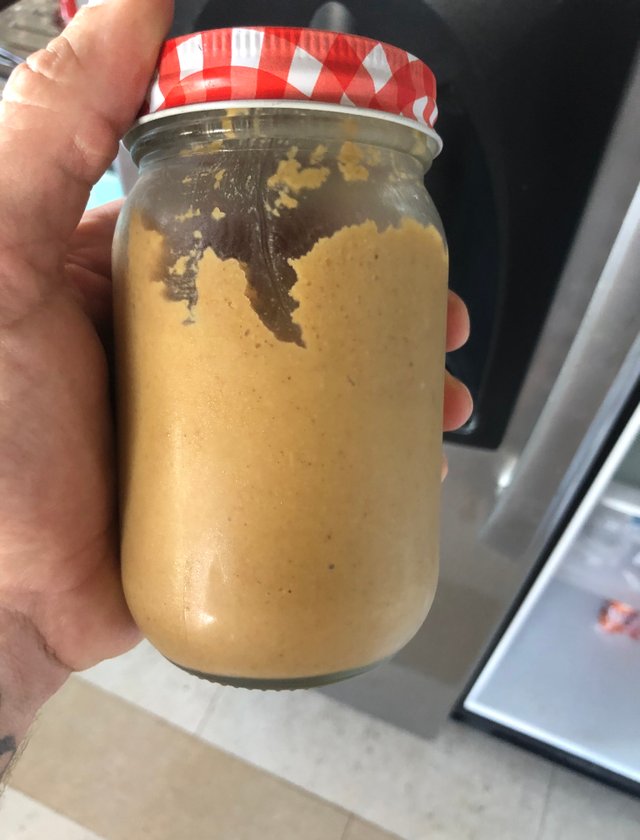 All of that and I still didn't tell you about the falafel she made the other night—thanks @gguy773! She followed this green lentil falafel recipe of yours the other night and they turned out great! Different, I'm not used to falafel made from lentils and they were baked rather than deep fried, we were both pleasantly surprised. Good lookin out, chef!
Green lentil falafel, fresh green beans and onions, topped with @puravidaville made from scratch tahini, fresh chopped tomatoes, onion, cucumber and herbs salad.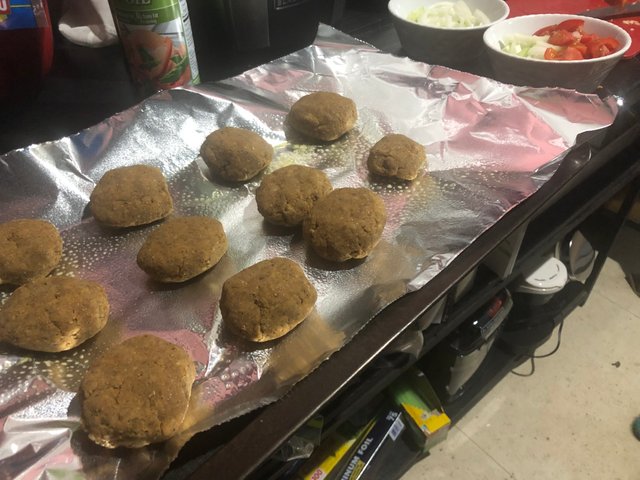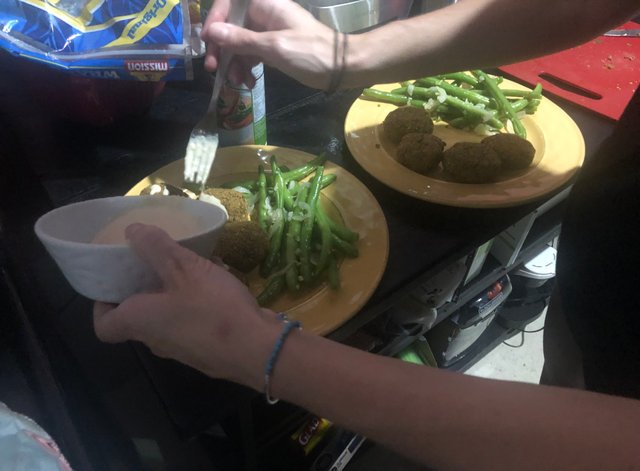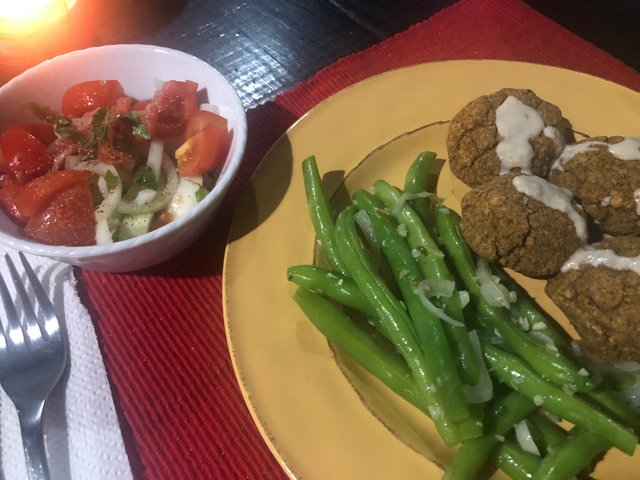 Wait a minute! :time out: Danget! I don't think I told you about the breaded, oven roasted, zucchini with @puravidaville made black bean dip! Oh my goodness, that dip was awesome! She made black bean burgers, too, you'll have to take my wOrd for it, I didn't take pictures of those. I couldn't eat those burgers fast enough, the camera didn't stand a chance. Same thing almost happened here, I only got one picture of the plate.
Oven roasted, breaded zucchini sticks served with @puravidaville made black bean dip, a fresca tomate and cucumber ensalada, verde beans and fried onions.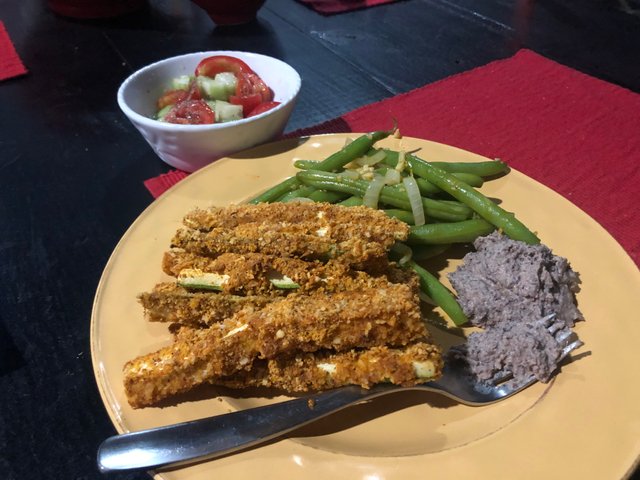 I know what you're thinking, "where are you guys getting all of this pristine produce?" Well, I'm glad you asked! The productos frescos we don't get on the side of the road at just about every bus stop, we get at the farmers market. Check out this one in Alajuela Province, Santa Ana, Costa Rica—it's massive!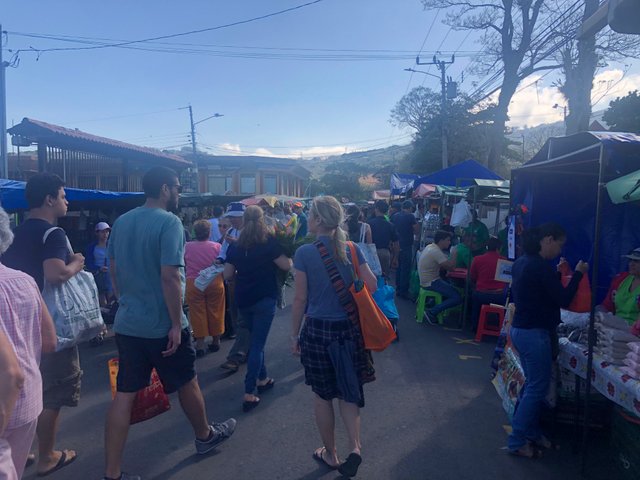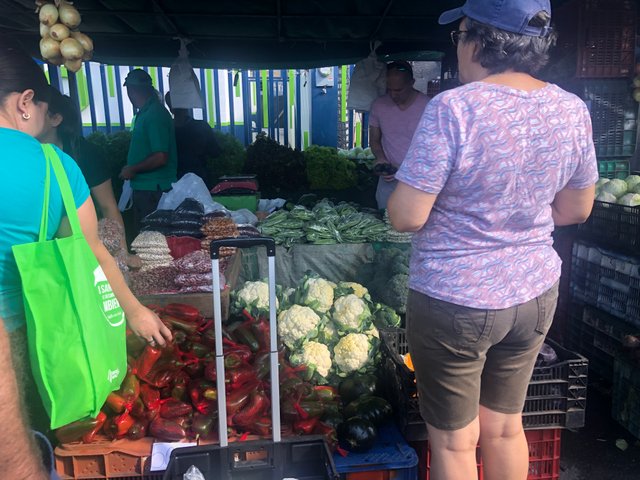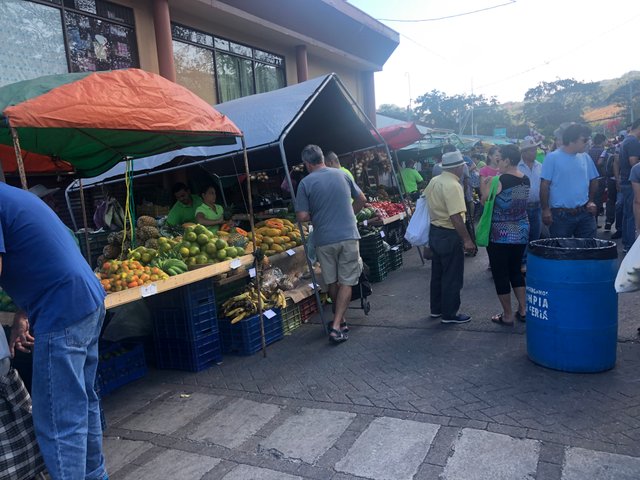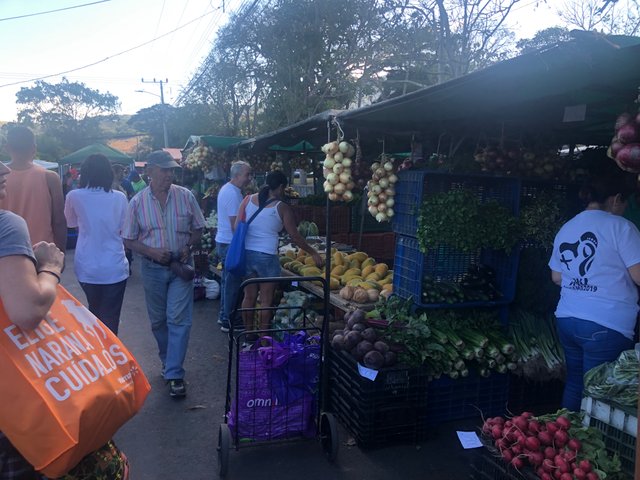 I even managed to capture a couple of images for the dairy and winged creature eaters that are reading this right now—cheese and chickens.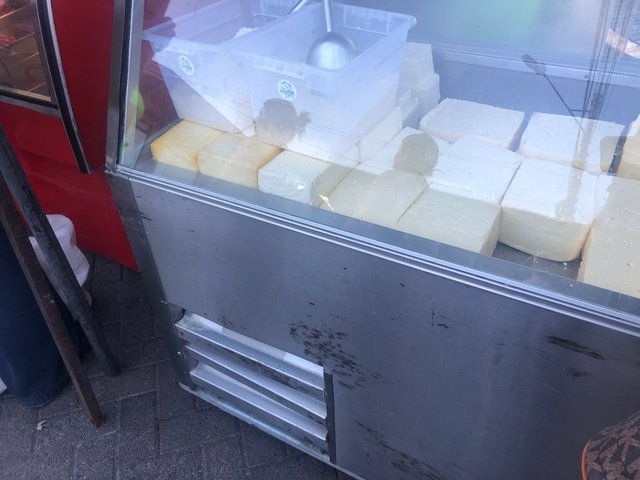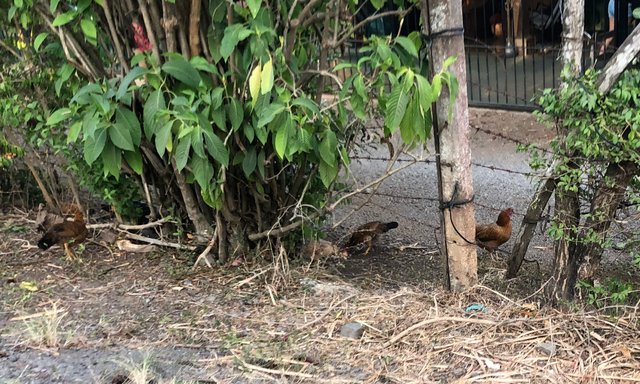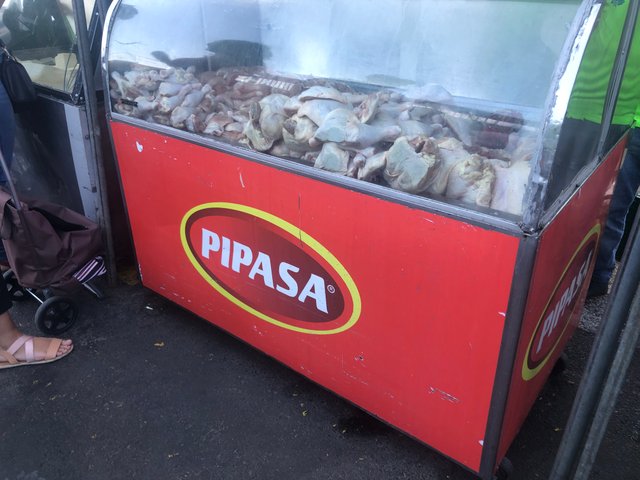 And finally, fish! Fish that are not bought and sold or traded at the grocery store. These fish were caught with fishing pole's and no two have the same colored skin and meat—the way they're supposed to look.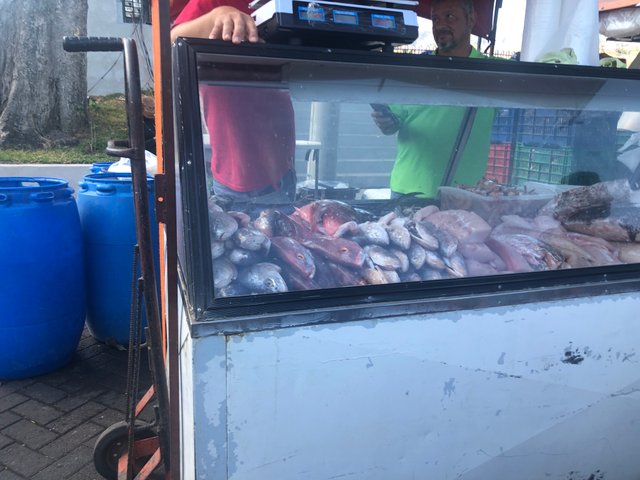 Here's one of the gyms I was telling you about—it was at the second place we stayed. There wasn't a clock on the wall, Pura Vida! Pool on one side, separated by a roll-up, glass garage door and the other side didn't have walls at all, it was open to the jungle and there was a river running parallel to us.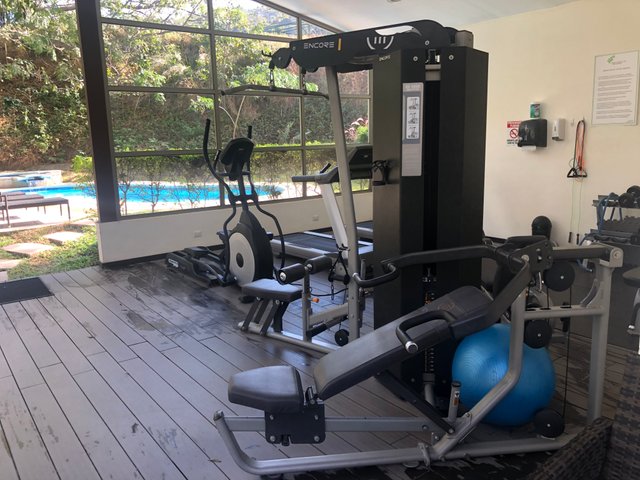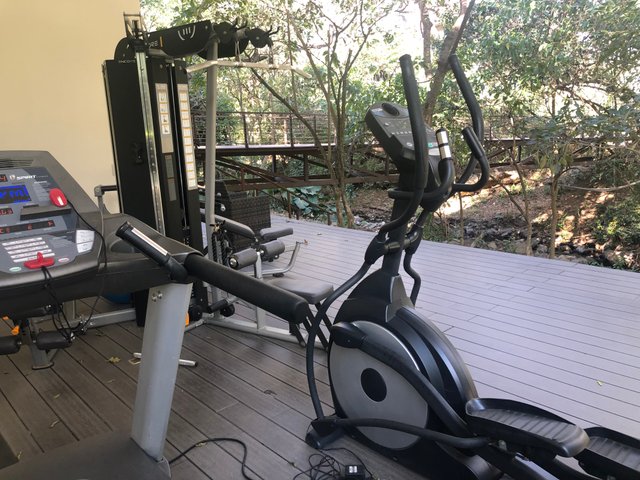 This is the gym at our current location—our fourth stop. It's really sophisticated with all of the free weights and high end equipment you need. And... we have the whole joint to ourselves.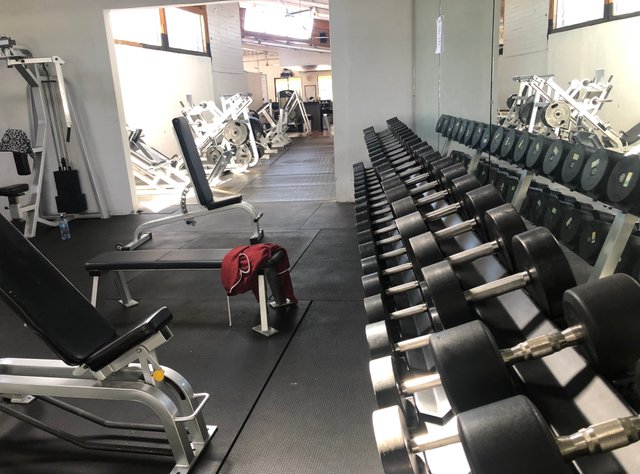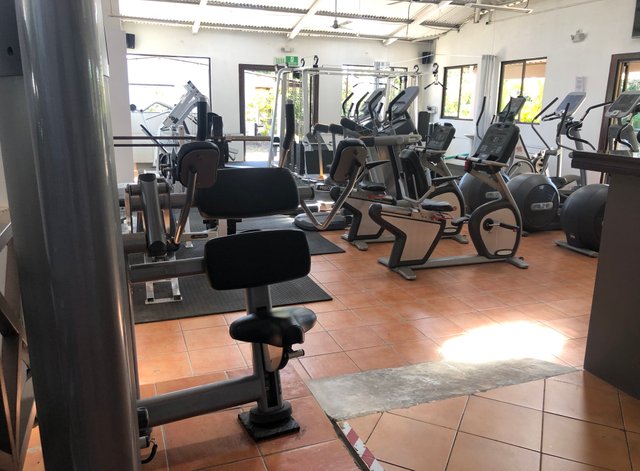 It's been rough, I'm not gonna sugarcoat it you guys, it takes some getting used to. All of this fresh air, exercise, the clock-free walls, no mailman and I'm surrounded by great food, it's tough out here but someone has to do it. 😉 Oh man! Eh :time out: This is the last one—promise! I didn't tell you she cut my hair the other day! Apparently Pura Vida cuts hair too! You've never seen me say that because neither of us knew that. Yeah (please refer to my second #tag), five years later, we just learned the chef is also a hair stylist!
Same place next week, deal? I'll see you at kitchen #fff. Bring your favorite #recipe, a #story, ingredient concerns, #drinks, night out #adventure, public toilet images, if it's #food related it flies. Come throw down on Viernes with us, you might even win some @sbi—Chow!


Support #steemit Original Content Creators