EOS Telegram Summary 2/3/18 - New Dapp Confirmed for EOS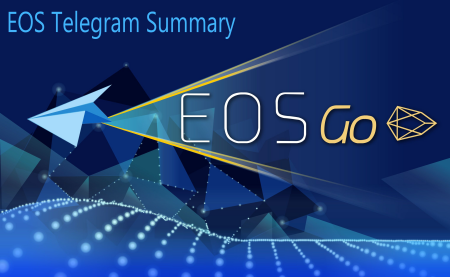 Today the EOS team faced censorship on Dan's old platform, Steemit, by a 51%+ owner/controller. Going forward we will post these through Busy.org though we don't feel it'll make much difference; we relish the day a competitor rises on EOS. More on that below.
First, for those seeking quality EOS discussion (links: BlockPros and Governance):



Scam warning (nobody from block.one or EOS Go will ever contact you through private message for money, help, personal information, or Eth address):

Dan came in to clarify that interacting with the ICO in the U.S. and China by going around the EOS.io website may not be a good idea:


Censorship efforts on Steemit against the EOS Development Update went into overdrive, Dan came in to confirm a future dapp on EOS:

For context, below are Steemit comments on Dan's EOS Development Update. (Background: Dan built Steem, Ned helped with the business plan and marketing, they launched Steemit as co-founders):



Dan further explained the issue and his future plans: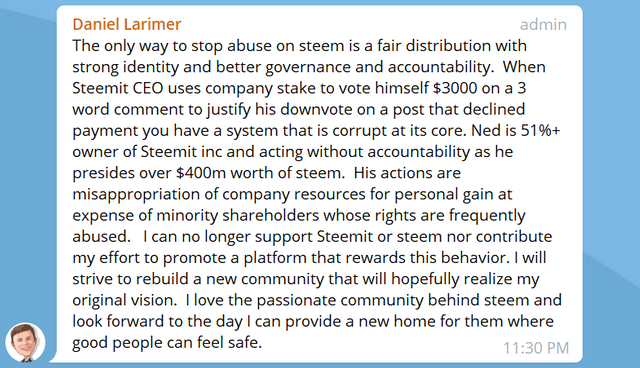 Community support:


Original plans never realized:

Steem improvements list, a word from Sam (Everipedia co-founder), and support from the block.one CEO: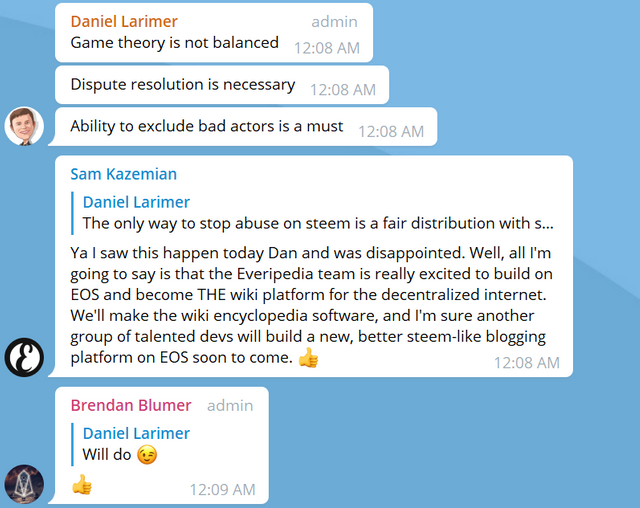 Finally, Dan answered questions and offered an opportunity for the community: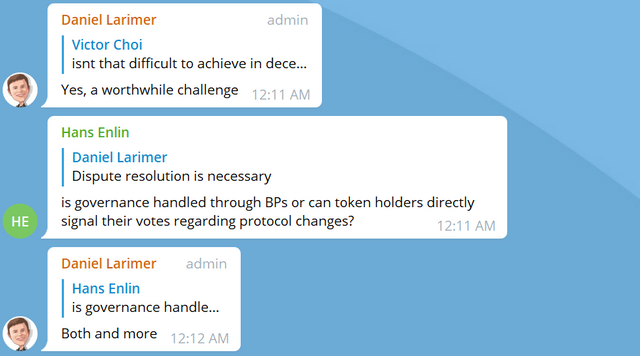 Go EOS!
---
We are a community effort to help launch EOS blockchain as envisioned by the creators of EOS.IO.
Anyone can participate in this historic event on June 3rd, 2018. Thousands of token holders will need to work together for EOS to successfully launch; become part of the movement by educating others, writing articles, making videos, attending/hosting meetups and launch parties, voting for block producers, and more.
If you're interested, please start by finding your role on the community forums and resteem or tweet EOS Go to help spread the word.
Telegram users can receive these daily summaries and other announcements: EOS Go Community Updates.