EOS Telegram Summary 2/5/18 - Developers Still Developing

Cryptocurrency markets continued their terminal velocity descent and EOS general chat hasn't seen mighty mod Sandwich in about a week; the result was unchecked price talk with a dash of memes:




Bancor tweeted about their integration of EOS: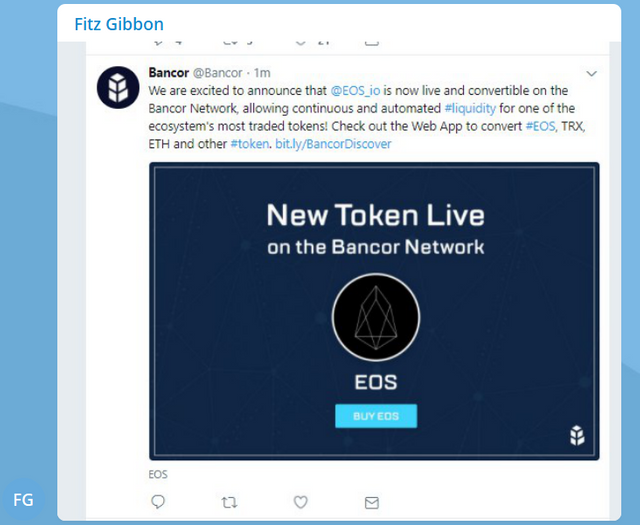 EOS community developer nsjames spent some time trying to soothe investor fears in general chat:

Brendan Blumer, CEO of block.one, popped in to clarify information about the new Steem competitor on EOS:

Price talk continued. Since it was such a dominant topic of discussion in EOS general: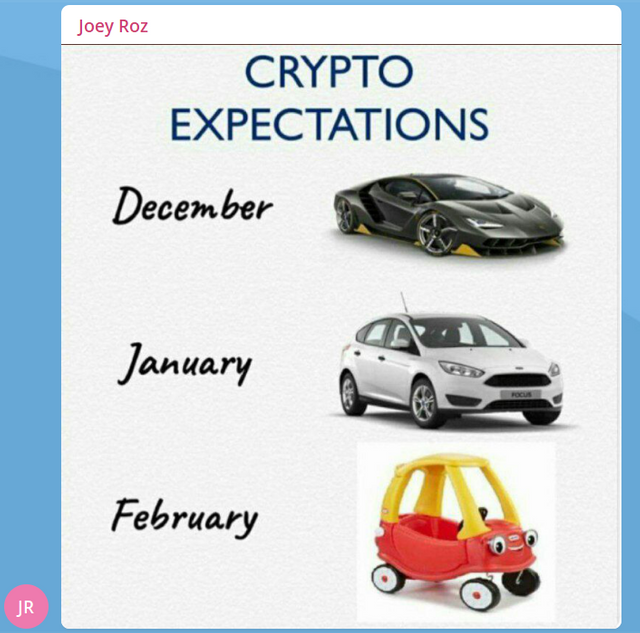 Dan stopped by to perform his admin duties:

EOSTalk offered the chance for users to ask questions of Larry Sanger, co-founder of Wikipedia, during their live talk on February 6, 2018 at 8pm EST: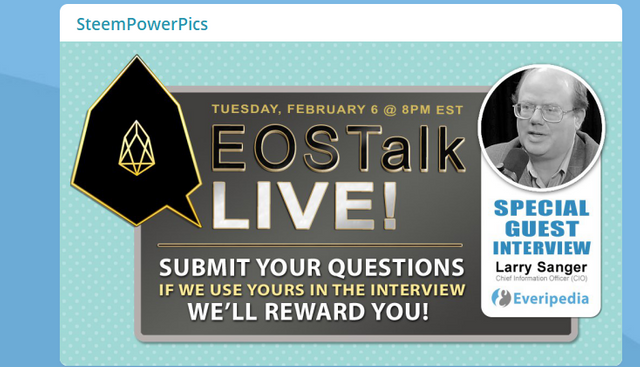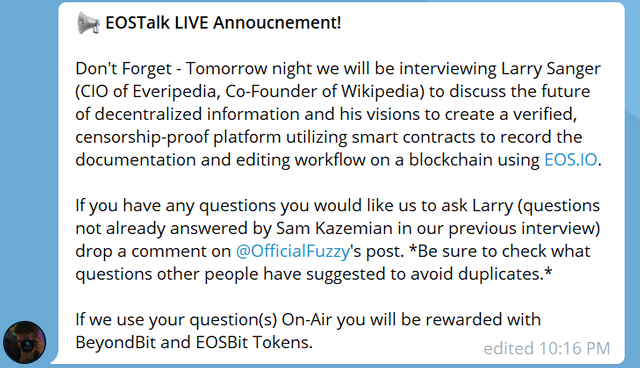 Over in EOS Developers, a dev who recently asked David Moss about a Go implementation has gone ahead with his project: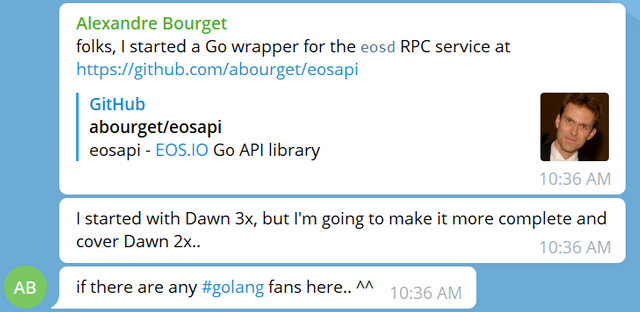 Cesar, creator of the new EOS block explorer, became interested in the effort:

Bart Wyatt of block.one answered questions: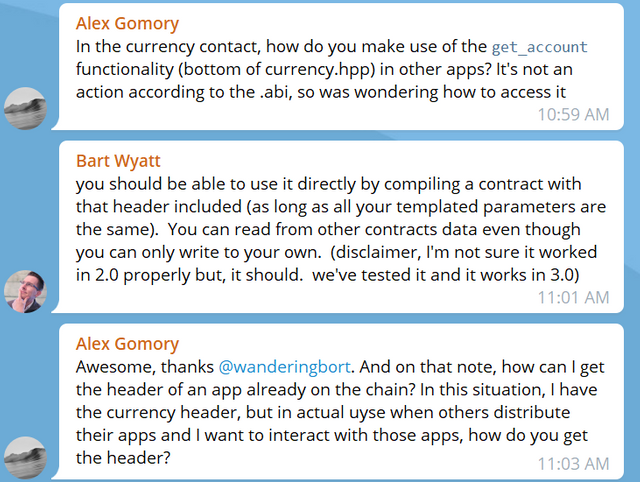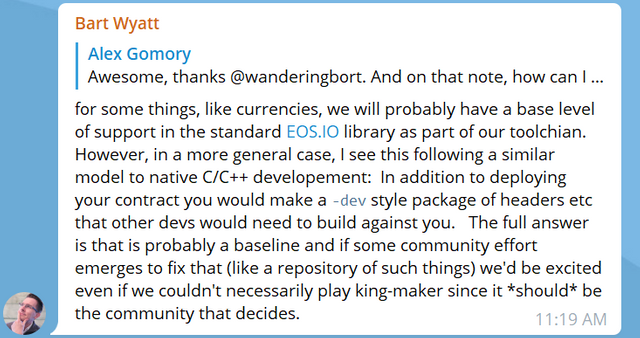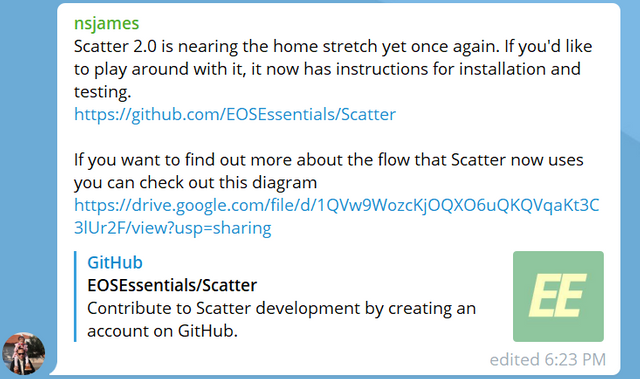 Finally, EOSIO Governance saw Thomas Cox of block.one become interested in ID and another project: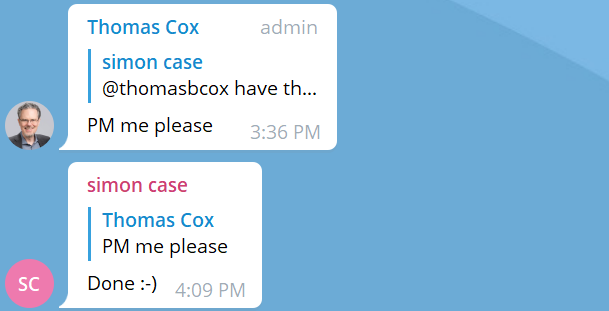 ---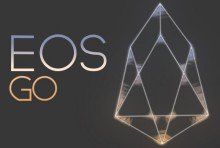 We are dedicated to uniting the community towards launching EOS blockchain - as envisioned by block.one. We're bootstrapping this effort by posting community updates and articles to Steem through Busy.org for this reason.
If you're interested in helping with the launch of EOS public blockchain please get involved on the community forums and delegate Steem Power to our cause.
Telegram users can receive announcements for these daily summaries and other community updates here.
Thank you for your support. Go EOS!