What is EOS Go?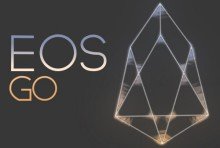 What is EOS Go?
We envision one powerful EOS blockchain to connect all others, plus alternate EOS chains for niche use.
We aim to bring the community together to launch this #1 blockchain, as called for by its creators, and support all other EOS chains honoring the token snapshot provided by block.one.
We are committed to serving as a bridge between block.one and the community of EOS owners.
We seek to unite token holders from every nationality, through all language barriers, to build the new internet of value.
We exist to provide resources and a blockchain launch banner for the community, so we can unite for a smooth and successful genesis block.
We are open to help from anyone who wishes to make a difference. We will empower community members to make a name for themselves, so they may create new opportunities to make a difference in this new world economy.
We are EOS Go. After June 2018, we will all be with EOS.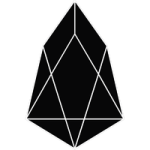 What aren't we?
EOS Go is not running for block producer. We exist to help candidates and the community stay connected.
We are not a dapp company. We help community members network with dapp companies to create life changing opportunities in this new era of disruption.
We will not accept paid advertisement from anyone. We provide equal and open exposure to all who wish to participate.
We are not block.one, but instead the first DAC/DAO built for EOS. We are a self-organized group of community enthusiasts helping facilitate all EOS community launch efforts.
What we offer
Tools for anyone to work together and share progress, including:
Forums to ask/answer questions, help with governance, declare candidacy, build dapps, gain funding, and provide value to the community.
Impartial EOS news, including Telegram summaries and republishing of block.one updates.
EOS Community Announcements - Telegram channel to help any members spread the word about work they've done.
Video interviews with block.one, block producers, DAPP teams, and anyone else seeking to make a difference in EOS.
Educational resources.
Launch party coordination!
What you can do next:
Add "- EOS Go" after your name on Telegram to become part of the community launch effort. For example, "Thomas Cox" would become "Thomas Cox - EOS Go". (Telegram Menu - Settings - Edit)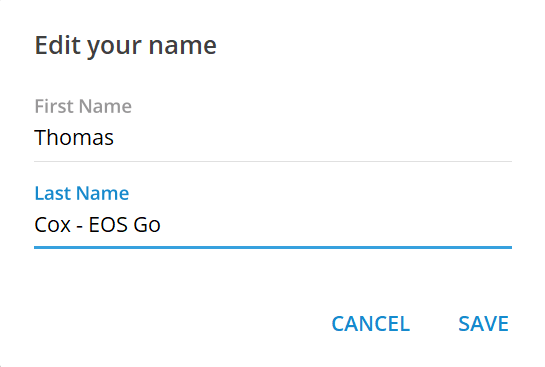 Attend or host meetups, get to know other impact-makers in the EOS community, create your launch party plans for June.

Living in a non-English speaking country? EOS Go seeks ambassadors to initiate this global effort in many countries and local languages.

Connect with people on Telegram or the forums to see how others are making an impact in EOS, recruit others to create dapps, seek funding through block.one or the community.

Find your passion and begin pursuing it - looking for a new job? Dapp teams will need engineers, designers, marketers, secretaries and CEOs. EOS itself will need arbitrators and even custodians; the blockchain will serve as a decentralized autonomous company and will have its own employees. Opportunities are an unlimited resource.
Let's band together and launch this new paradigm in value creation. Thank you for reading, and go EOS!