Source in google ...
The beach is the main attraction of the town. Larger hotels provide exclusive beachside area with accessories for the hotel guests. Visitors in other hotels visit the Laboni beach which is the area of the beach closest to the town. Other than the beach there are several places of interest near the town which can easily be visited from town centre.......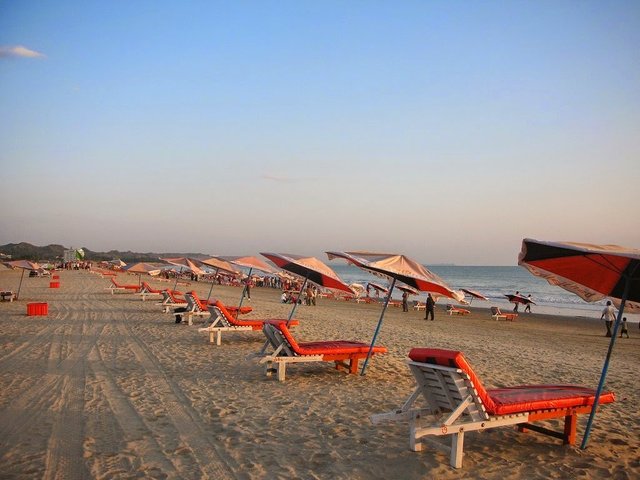 It is the most visited tourist destination in Bangladesh
Every year millions of foreigner and local people come here to enjoy their holidays
You will enjoy sunrise and sunset view very much in this beach
The sea changes color in that time
Warm shark free water is best for swimming and sunbathing
You will enjoy surfing, jogging, cycling in this beach too.....................