Antiquities stolen from the tomb of "King TUT" !!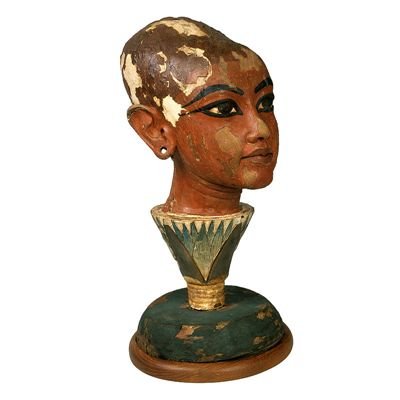 Dr. Zahi Hawass, former Minister of State for Antiquities Affairs in Egypt wrote:
One of the most important books published in Arabic about the theft of the tomb of Tutankhamun is a book written by the late great writer Muhsin Muhammad "Theft of the King of Egypt" He traveled to London and was able to view the files and the archived reports and letters dealing with the secrets of the tomb of Tutankhamun.
At the same time, another author is "Thomas Huffing", the former director of the Metropolitan Museum. He wrote a book entitled "The Story That's Never Been Told of Tutankhamun", no doubt referring to the theft of antiquities from inside the cemetery stolen by Carter and Lord Carnarvon.
Huffing has confirmed in his book and with evidence that Carnarvon and Carter stole some pieces of the cemetery, and even announced that many of these pieces are in the Metropolitan Museum, some of which was a gift and others bought by the museum.
Some of the pieces that Huffing descriped in his book are (a Scepter, golden ring, ivory statue and marble perfume vessels, ...)
Four other pieces were also found in European museums. There is a story that Carter did not give these monuments to these museums, but there was someone who bought these pieces of the Carter family.
The other evidence of their involvement in the theft of the king's Antiquities is that the Egyptian antiquities inspector accompanying the mission found (the beautiful head representing Tutankhamun in the form of "Nefertum". emerging from the lotus) in a cage and is carefully wrapped, In preparation to enter the room of one the people responsible for the find, But Carter said the piece had been found in the corridor, So he carefully wrapped it in order to preserve it and then return it back to the cemetery
We can say that the book of "Thomas Huffing" and "Mohsen Mohammed" are the most important evidence of the theft of the tomb of Tutankhamun.
Source: https://aawsat.com/home/article/1328236/زاهي-حواس/آثار-سرقت-من-مقبرة-توت-عنخ-آمون