Dear Steemians,
Today is our day off and we are having one day vacation. But yesterday, we allocated notebooks for our slum children and they will utilize the materials for next 20-30 days. As we allocated the education materials each month, two days ago, I went to the market and bought the educational materials we needed.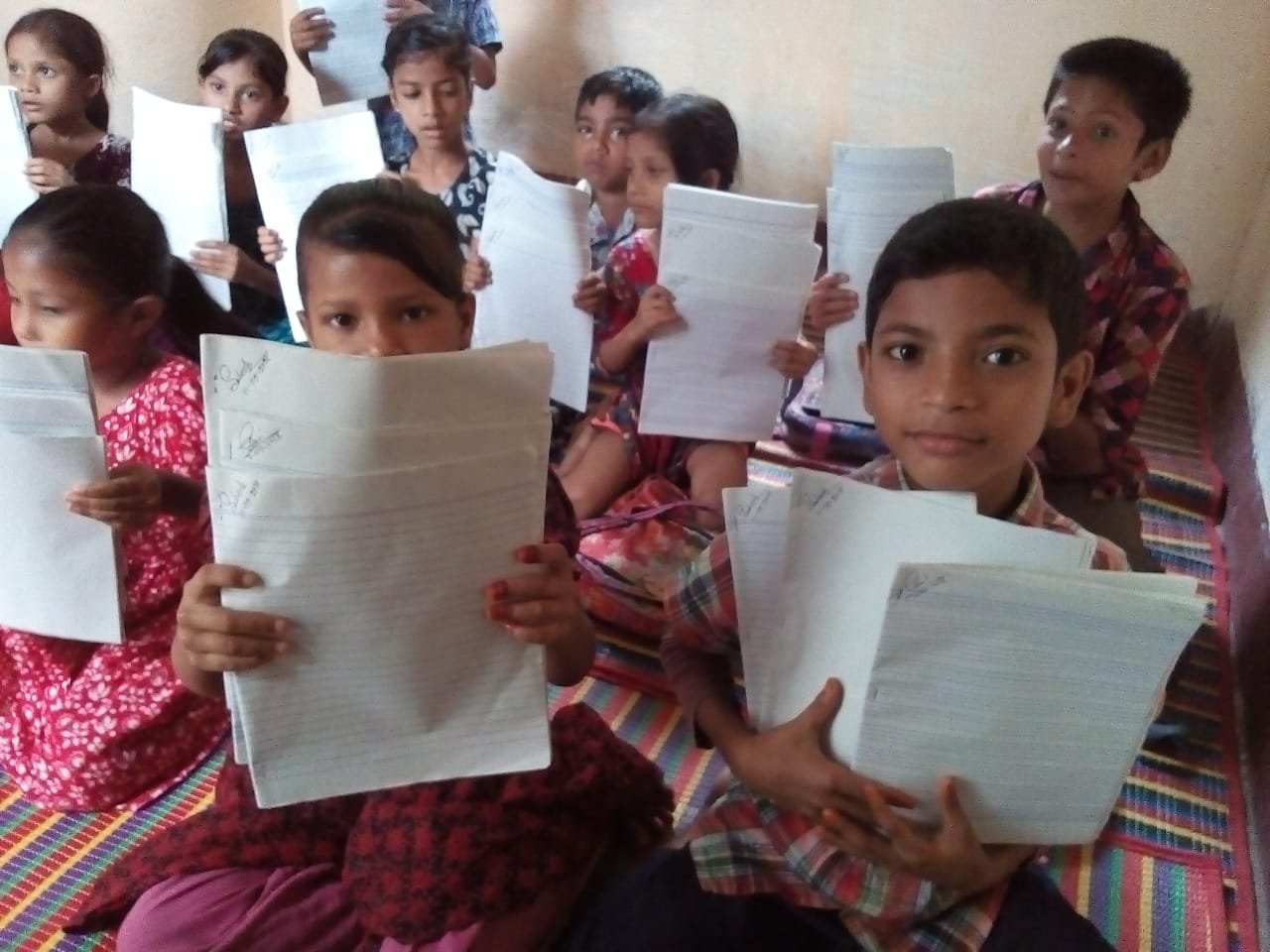 Kids are happy to have their materials. They were asking for the new pen, pencil, and notebook for last few days as their old materials were about to finish. We mostly arrange the allocation of notebooks in the first week of each week. We were busy to prepare their result in the first week and also successfully completed by arranging mothers meeting.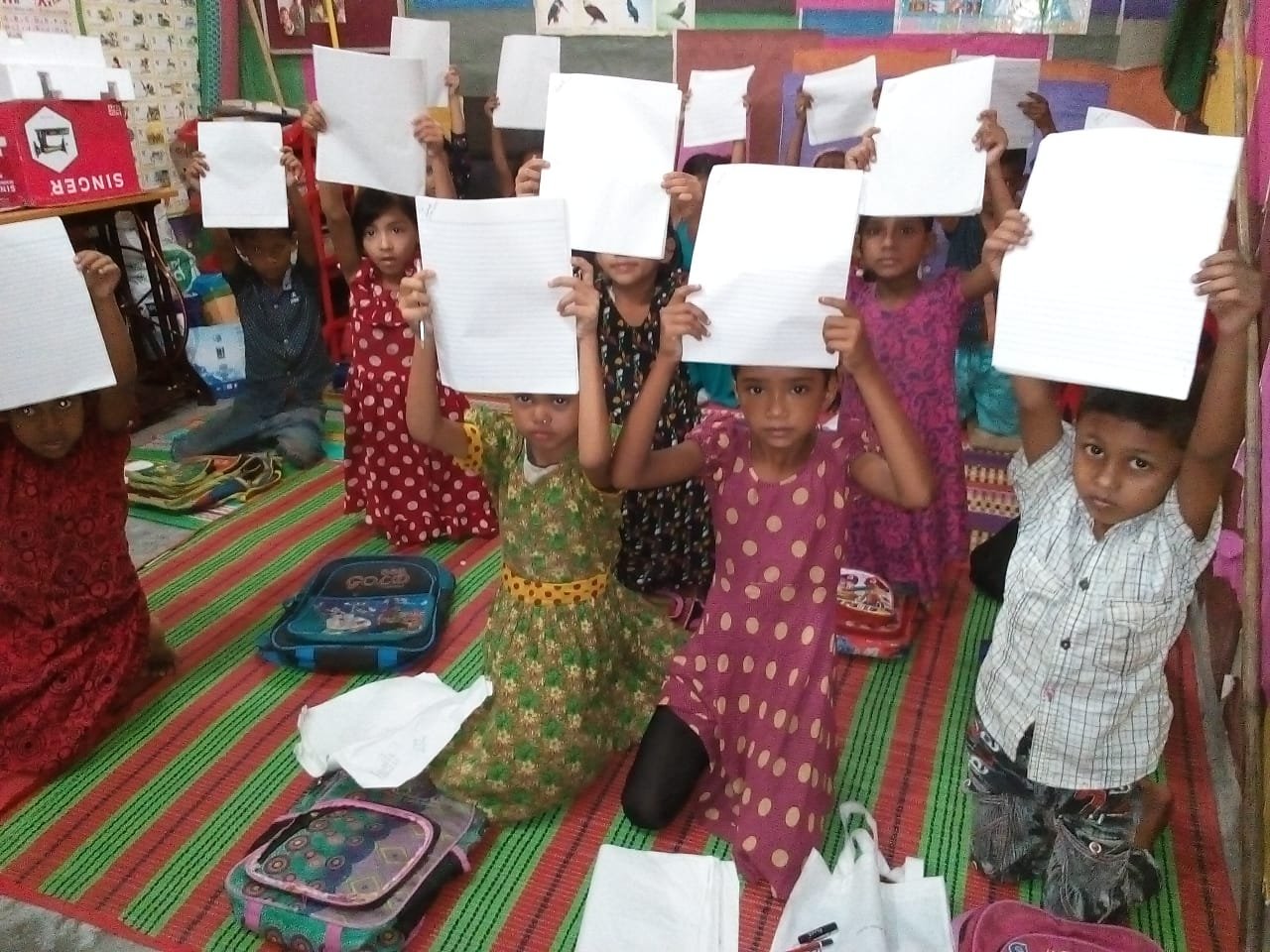 These are elementary level kids. We don't have notebooks like other schools. Many schools in Bangladesh use their school name on their cover page of the notebooks and children or parents bound to pay a good price to buy the notebooks. It is mandatory for the children to use the school's selected notebooks. And private schools make a good profit from the educational materials. In addition to this, the suggested libraries also keep some percentage of their profits for school authorities.
We feel happy to make our kids happy and feel privileged to get supported by steemit community. Also, there are many people who still don't know what is @SchoolForSDG4. I would like to invite them to check what actually going on there. As the price of Steem going down continuously, I am not sure how much we can produce next month or ongoing month. But we still can try our best as together we are stronger if you truly believe the kids deserve our support.
Read More about me and my projects
---
by
@azizbd
by
@azizbd
by
@azizbd
by
@Azizbd
by
@SchoolForSDG4
by
@lindahas
by
@azizbd
by
@azizbd
by
@azizbd
by
@azizbd
by
@azizbd
N.B: By upvoting this post you are supporting me @Azizbd personally, not my charity @SchoolForSDG4
Please contact me @Azizbd for any information https://steem.chat/direct/azizbd .
---
Adsactly is a Autonomous Decentralized Society Acting Cooperatively to Leverage You.
|| Twitter || Discord || Steemit ||
---