Charitable deeds, let's crowd-fund for kids in Bangladesh, fruits and snacks every week, nr. 57
All liquid STEEM from this post will still go to the @SchoolForSDG4 project but the STEEM power will stay in my (@lindahas) account.
Hello, dear supporters! Another week has just run past us without an effort! Where do these days go? Where do the months run?! How have I been on this Earth for so many years already?! Yeah, I know. I am a bit dramatic this week. It has been a week. What a week! I will be moving soon. Much sooner than I thought. I am going to stay with my aunt for two months, from the 26th of September. And that is my little grain of news for you.
Here is a recent post from @SchoolForSDG4
Also, @fundition is supporting our favorite charity school on the platform. Feel free to check out their page dedicated to @SchoolForSDG4 here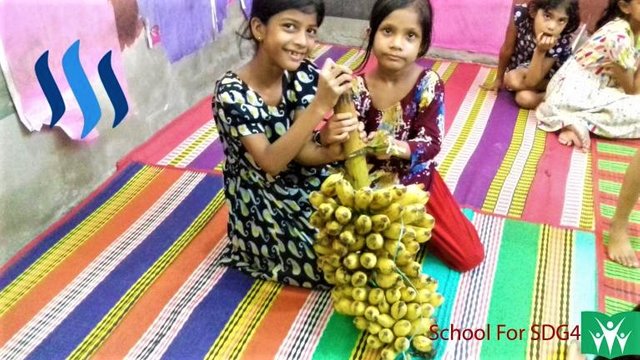 This week we are here having bananas for the weekly fruit programs. Or had. I guess it is in the past now as the kids are off school on Fridays and it is late anyway. So, let me start over...
This week the kids had some amazing bananas for their weekly fruit program. And look at how they came! Not divided in small clusters of a couple of bananas but in a full clump of all the bananas that grew up together. Here, in Europe, we never get these fruits in full branches and just because of that I can not wait to travel around all over the world and see those little details, true in every place. Different customs for different nations. Traditions. This and that.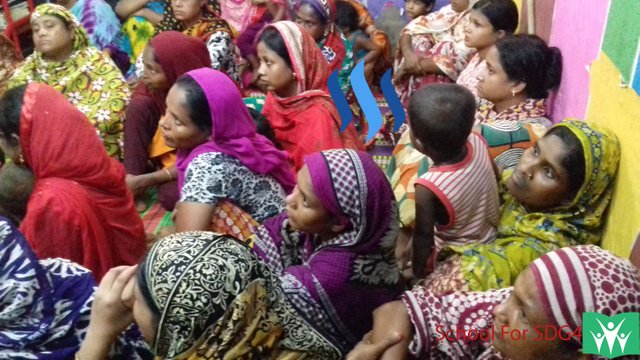 Among other things, the monthly mother's meeting also took place this week. As I have said before, I commend these moms for actually being involved in their son's and daughter's lives. In participating in the education process as much as they can. Even learning on their own, through the @Womenempowerment program. Everyone can complain about their conditions but those who really try to improve their livelihood and circumstances are the ones that actually should receive the help and these mothers are certainly looking for and hoping on a better future for their families.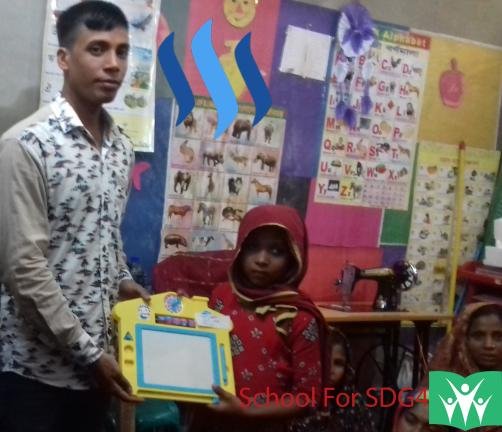 The results for the exams have also been published and sorted out. And, the best students got special prizes. Those who got the highest of marks will be bringing home educational and fun tools both, for games, and to develop their minds. I hope all of the kids passed. But I can not tell you yet if it is true as I wrote to @Azizbd quite late today and added some extra questions even later. I might and probably will get my answer tomorrow.
Remember, those are government assigned exams. The kids have to pass them to advance their education. If they fail, I think(but am not sure) that they will just have to retake the class.
Unfortunately, I have nothing more for you this week. I just came back from a smaller town here in Germany. I have been all over the place and am trying to finish up some things before moving. I am also looking to get rid of my powerful gaming/work computer as games do not impress me that much anymore. I think I will pass it down to my brother and try to get a good laptop. Just for writing. Something lightweight that I can travel with.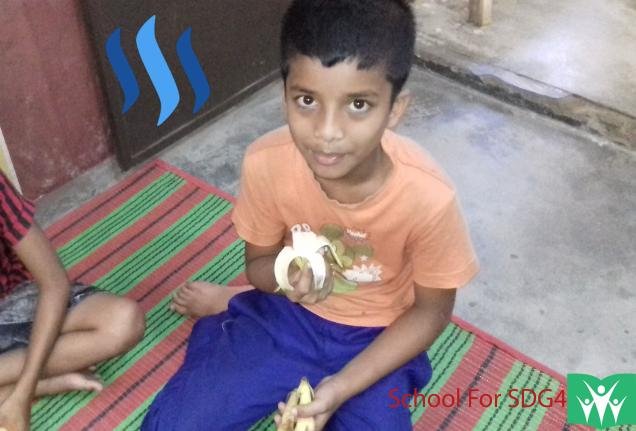 It was fun telling about the school life and unloading once again. Sharing bits of my life and the kid's adventures with you. I have grown to love these Friday posts as they let me show bits and pieces of me and what I stand for. Thank you for being here. I haven't said my thanks in a while!
---
All the pictures are recent and provided by @azizbd, any questions about the project can be resolved with him, he will be happy to answer any questions if you are interested to help this project and have any idea about how to make it better. Heck, he will even get up at 4 AM just to talk to somebody about ideas. Here is a link to his steemit chat: https://steemit.chat/direct/azizbd
If you would like to contribute by making a post, you can contact Mohammed (@azizbd) and he will provide pictures for you, anyone spreading the word is welcome. The income from the post can be sent to @schoolforsdg4, if you think you deserve any Steem for your hard work making a post, keep a dime, even a small donation from your posts means a lot to those kids.
If you have any Steem to spare, donations are welcome. @schoolforsdg4 is where you want to send them.
If you can't spare any Steem, because I know everybody has their lives to live and expenses needed to be covered, a simple up vote is very much appreciated, a resteem is encouraged. :)
Not all funds from this post will go into the school account. The SP will stay on my account so if you want to leave maximum impact, head over to @SchoolForSDG4.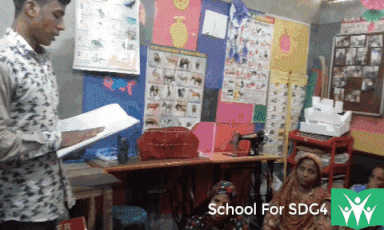 Wishing you an amazing day! Today, tomorrow, and forever.
Linda