Dear All, Today I visited around 20 Schools and different hospitals and organizations to invite key persons from institutions to join an autism awareness and training. My School @SchoolForSDG4 is off till 28 December, 2017 so I have some free time for my other volunteering cause. As I am working with a autistic school as volunteer, I got chance to involved with Apasen international. A charity organization in UK who are working on Autism. Though, I am not official member of them but some of their stuffs like me and they meet with me when come in Bangladesh. They are going to organize an event on Autism. So I was called to help to distribute the invitation letters to different schools and some persons who are involved in Autism awareness movement. Next three days, I will have to give them full time as an organizing member.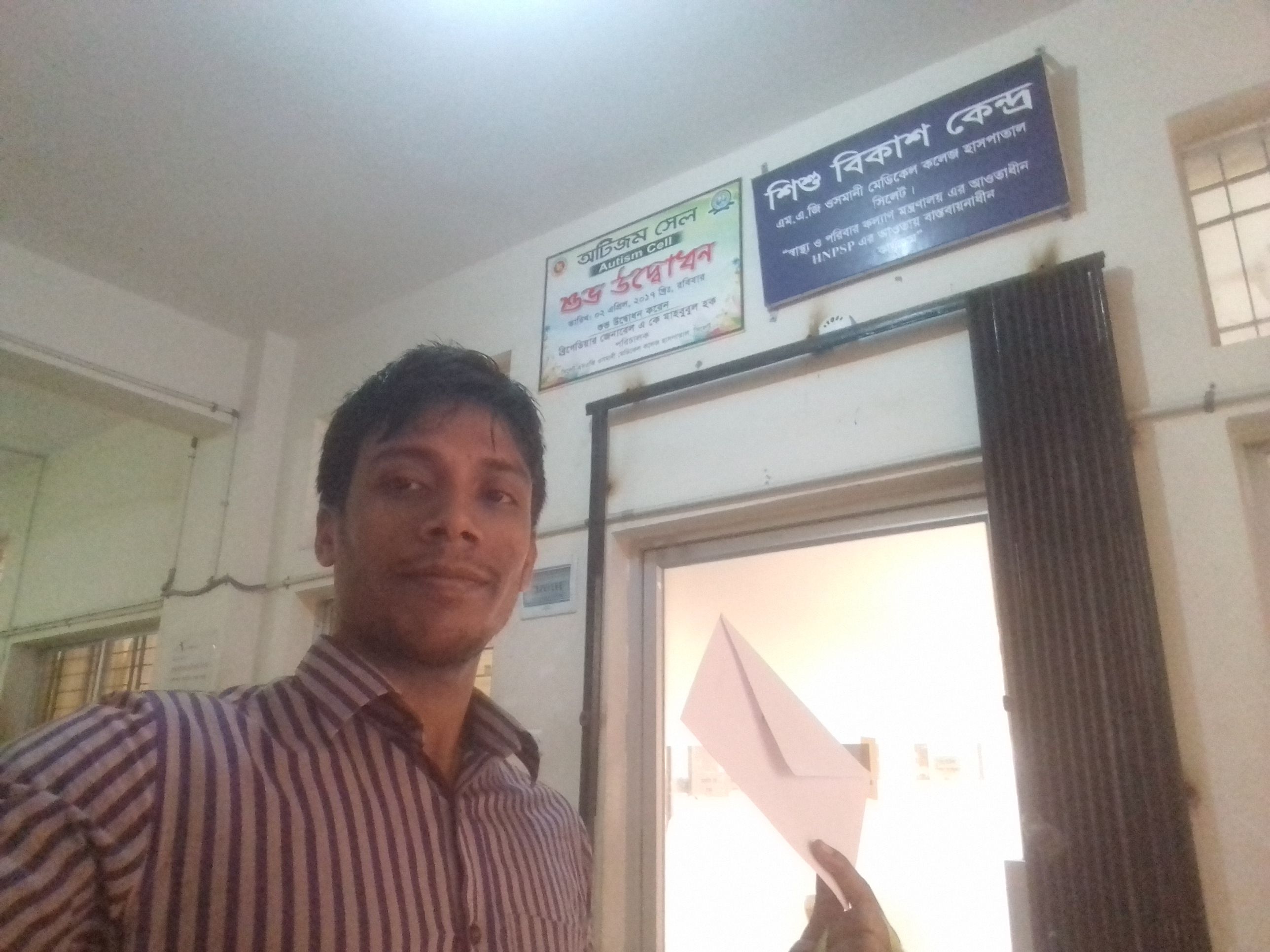 2nd institution: Here is the Second place, Osmani Autism cell. I gave the invitation letter to the receptionist and said to forward it to key person. If he can't join in the program in 21 December at 6 PM then he can send a representatives.
I should not forget the first school I went.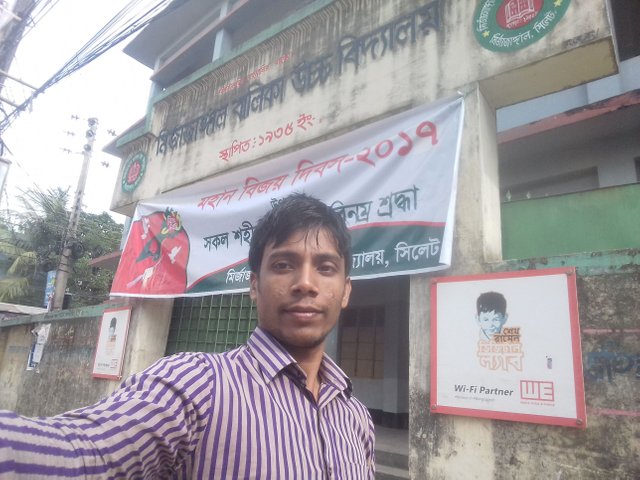 1st school: I visited. No Head teacher there. no Students and teachers. I talked with a person and heard the school is off after final exam. So, most school should be off. Let's try and see what best I can do.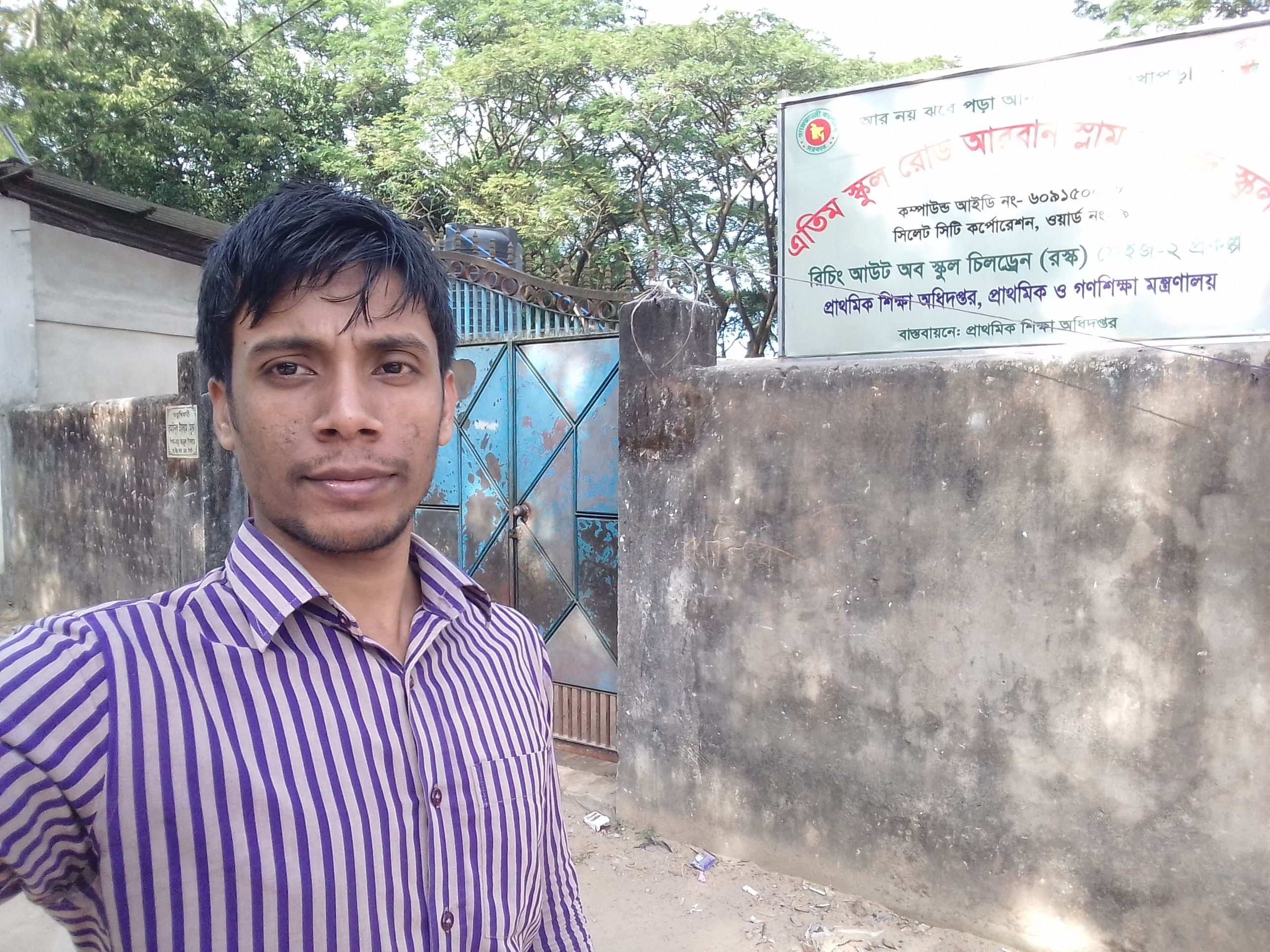 3rd institution: I had to walk because the bike was given to me got a problem. So I had to repair it from my wallet and go to other schools. The above school is a NGO school who are facilitating underprivileged children too with funding "Save The Children" and co-operation with Bangladesh Govt. I gave a letter to head teacher and talked few words shortly about me and Apasen international. She showed her interest to come in the program in 21 December.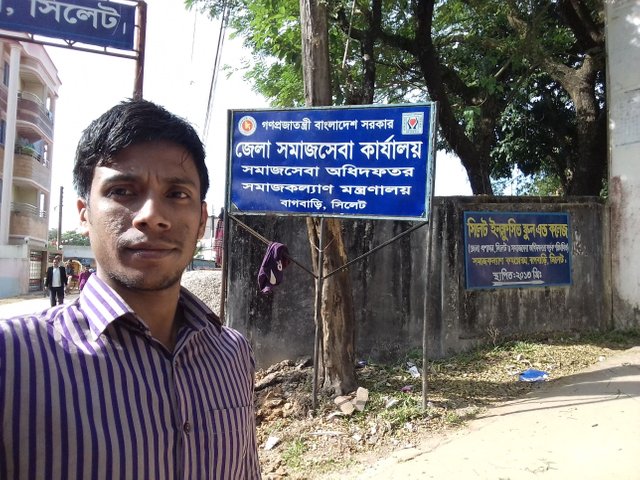 4th Institution: The Social welfare office. I will go there again to get a licence for my school @SchoolForSDG4. Though, I know they will not give licence easily. But I will try best as I have some time before school open. Also I have to ensure new books for kids. Getting books are like war for me. I am always keep in touch with TNO office. But they never will inform me if book allocation date is tomorrow. I am so nervous sometimes.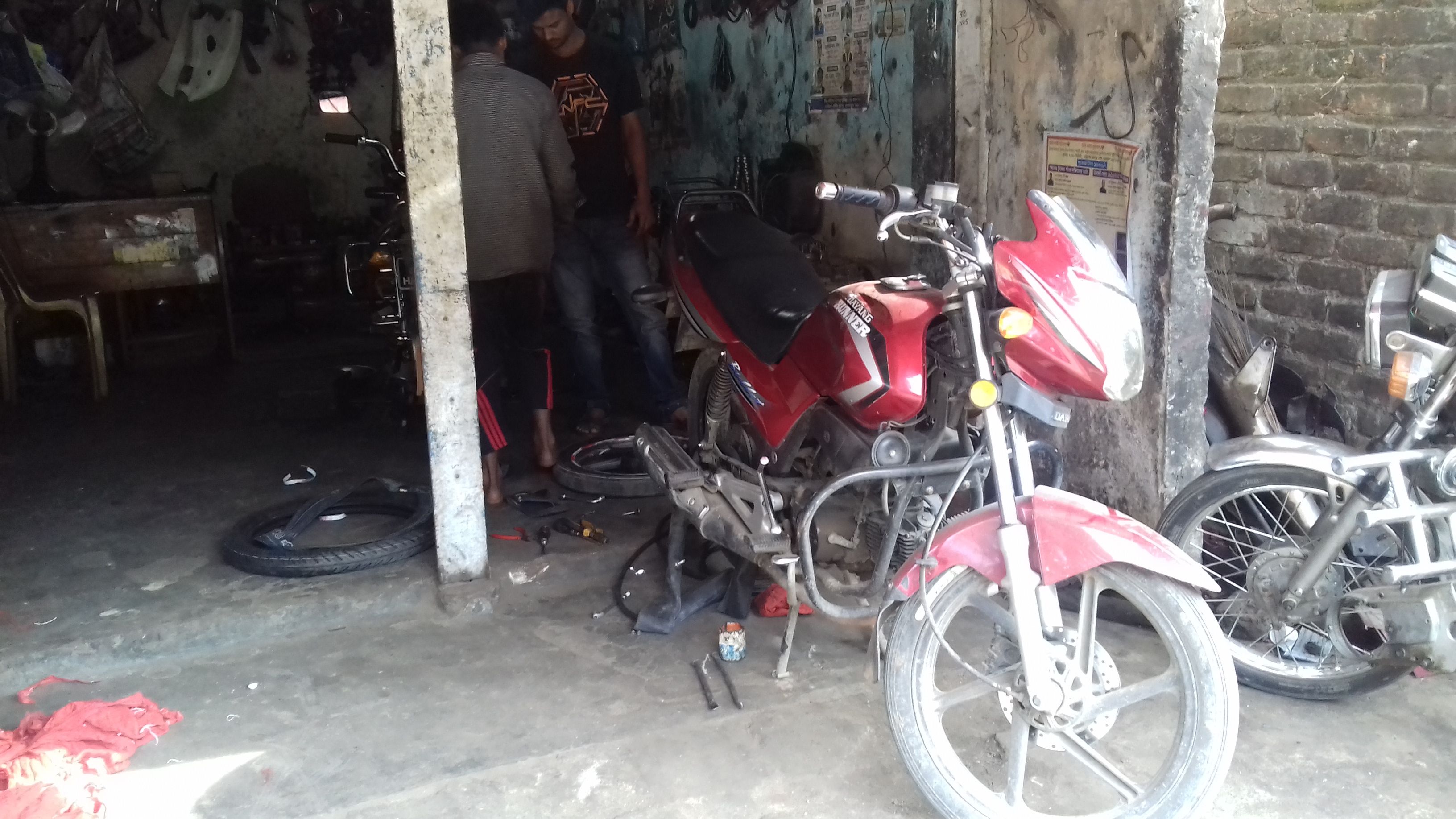 Then I returned at Motorbike repair center to get it. Here still it was not fixed and I had to wait 30 minutes there. And now it is ready to ride again like @velimir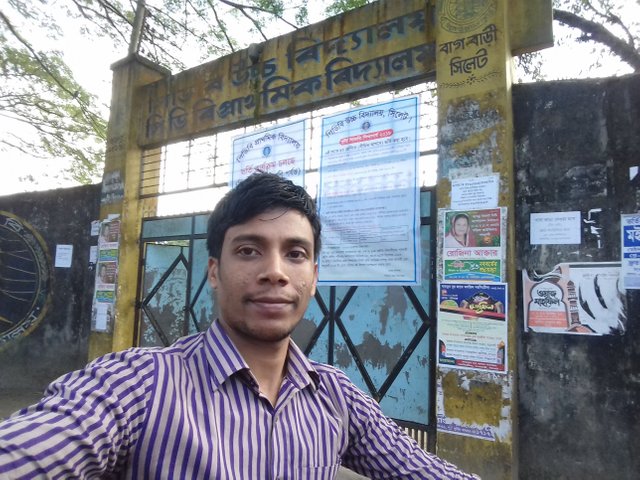 5th institution: PDB High school. I am ex- student of the school. When I entered in the school, I saw some beautiful trees in front of school We planted last year. The head teacher recognized me and we talked personal topic for a while. He later said that he or any of his teacher will try to join in the program.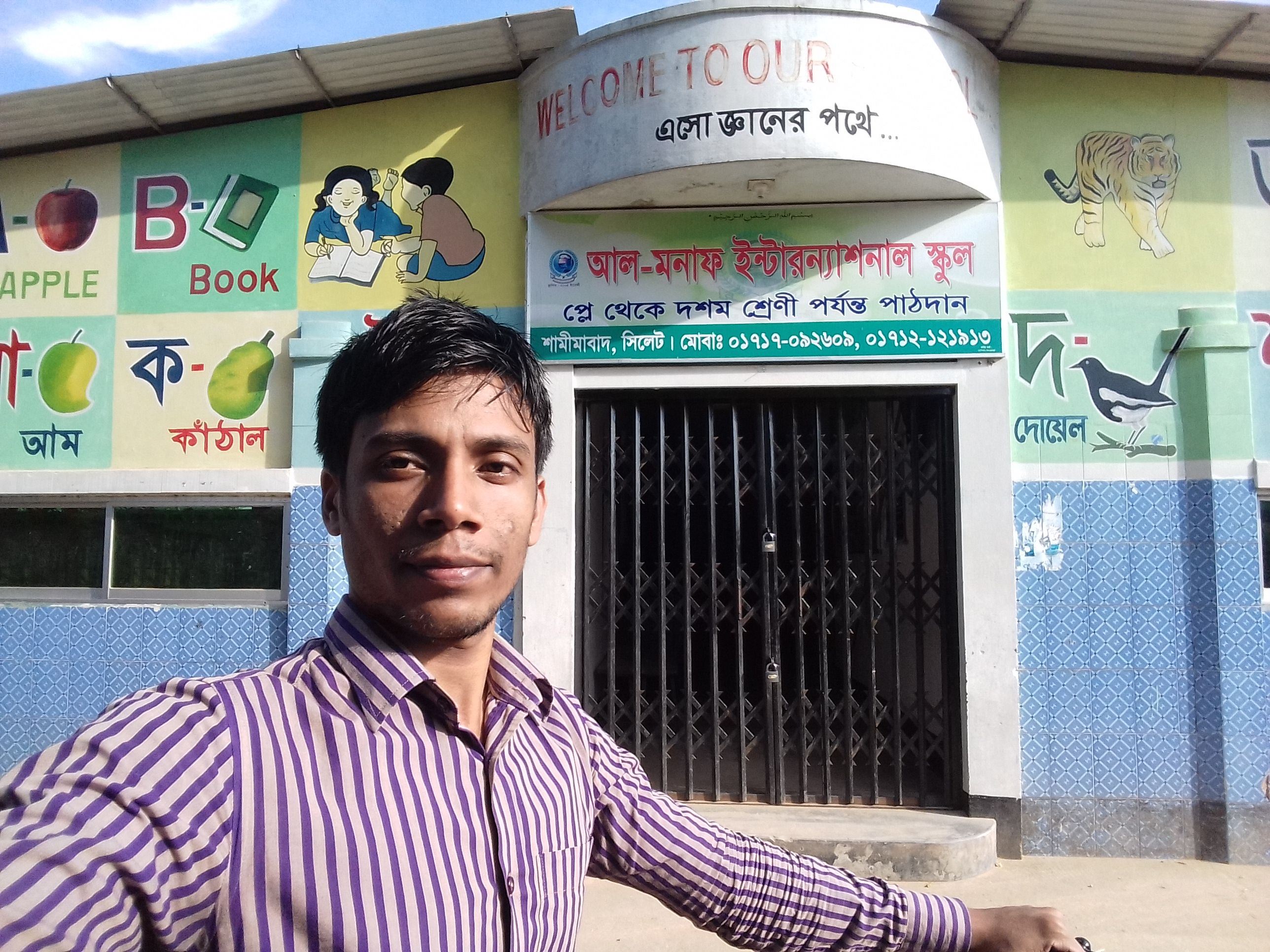 6th School: Al-monaf International School. The word "international" is very cheap in Bangladesh. Well, Off topic. No school activities there. So I went to another School.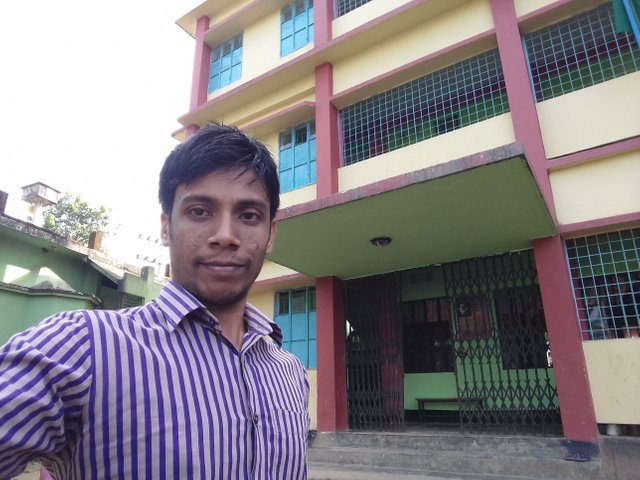 7th School : Kanishail primary School . The head teacher is in vacation. So I gave it to an assistant teacher. She will forward it to head teacher.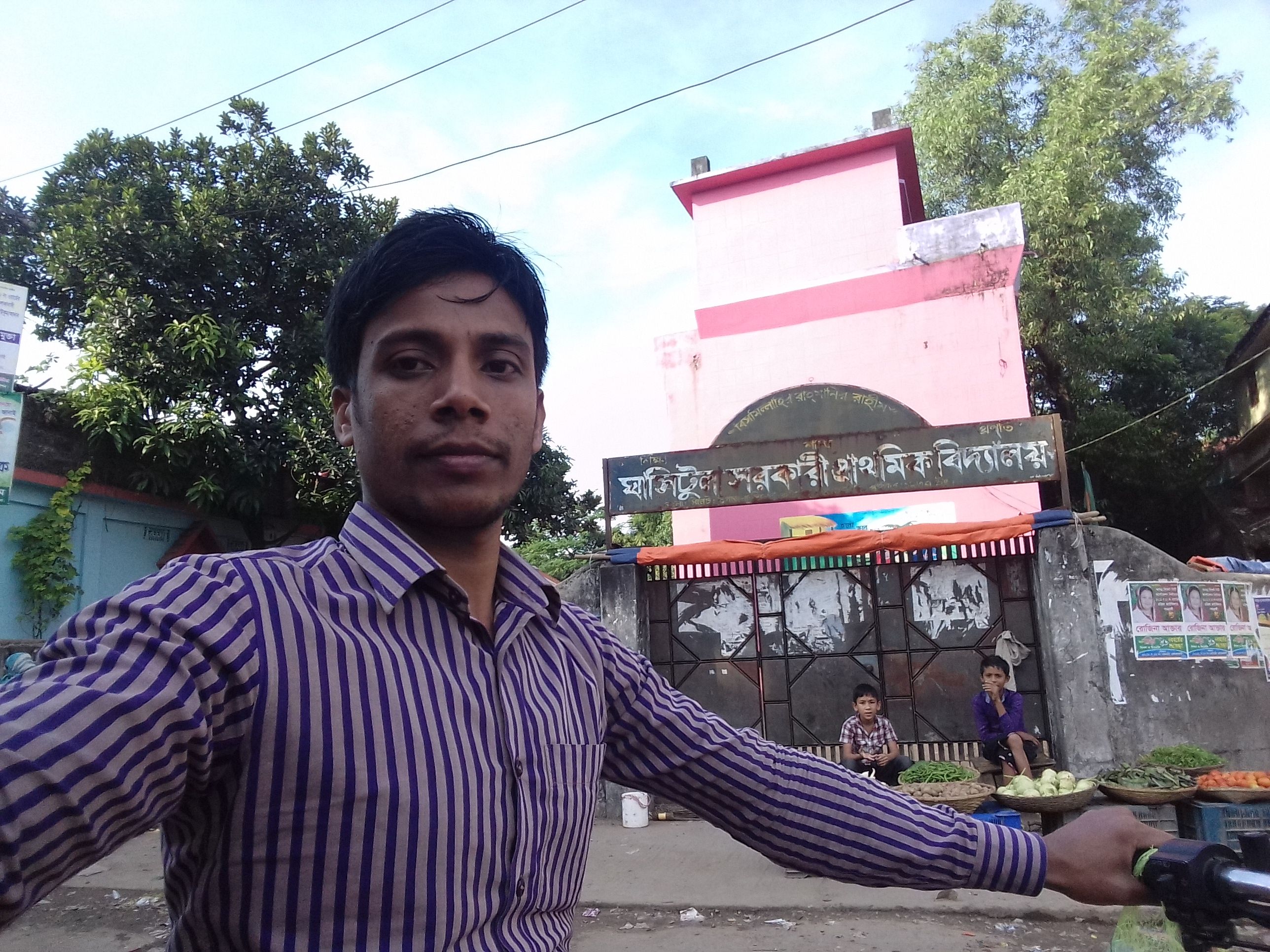 8th School: Gashitula Govt Primary School. The school is very close to my school but has limited seats to take admission. So very few gets govt. free education facilities. Other, how have money go to private schools. Slums kids has very rare to get admission in Govt school as school thinks the family will switch location anytime. (Lack of trust). So local families's children get facilities most time.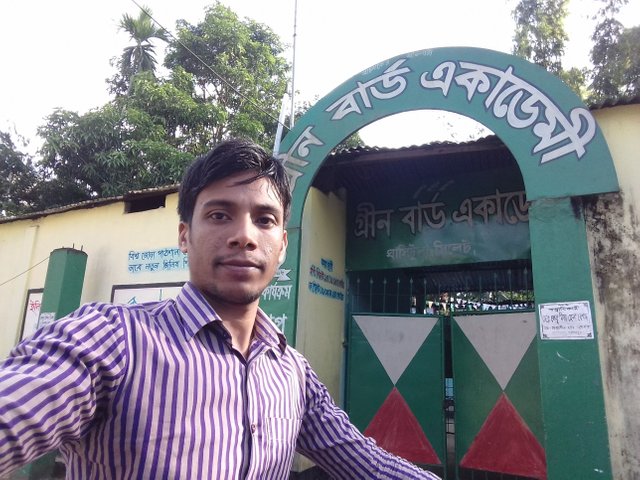 9th School: Green Bards Academy. Close ! Off !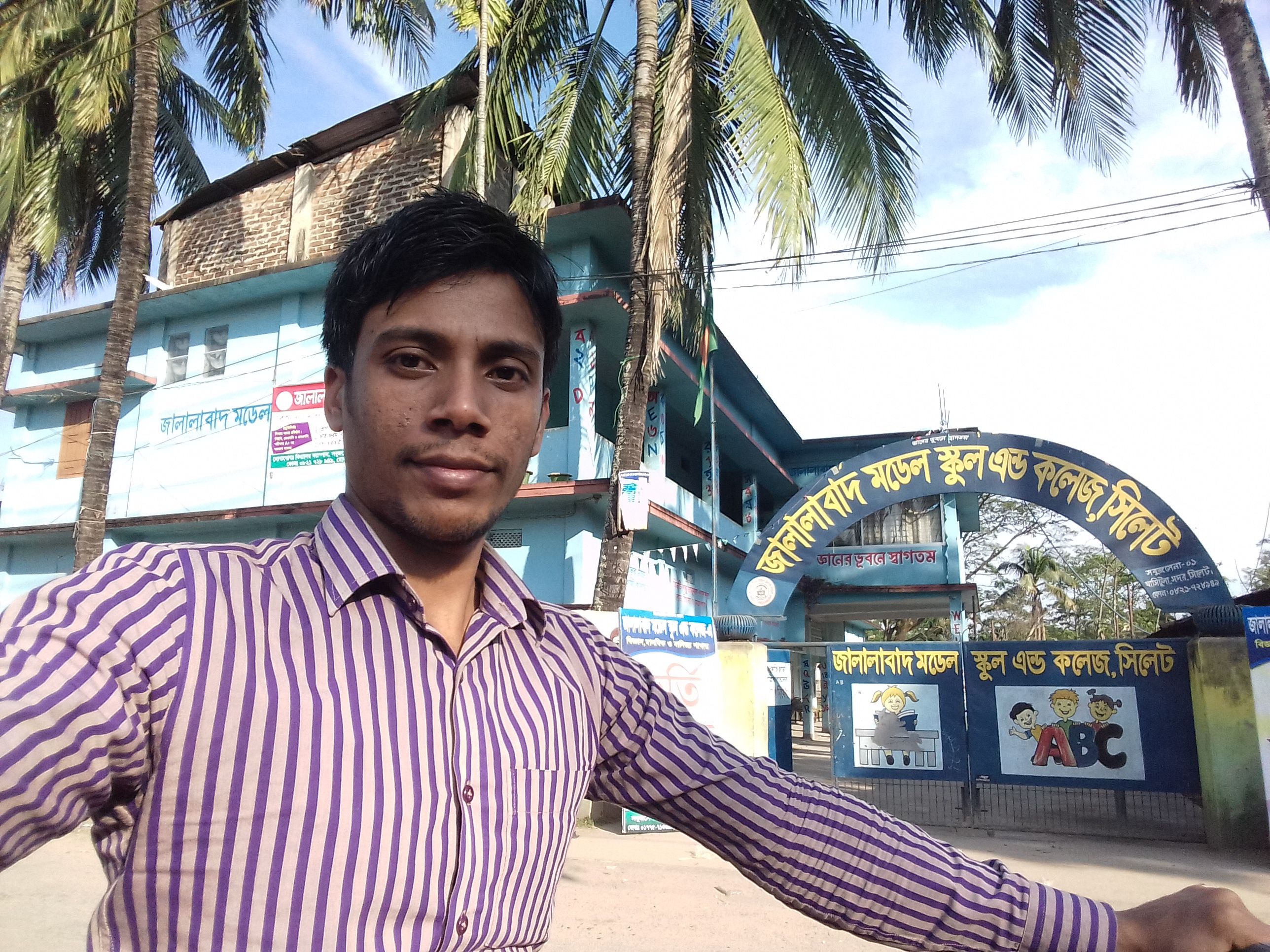 10th School: Jalalabad School and college . I gave the letter to head teacher and talked with him about the program. He hopefully will join in the program.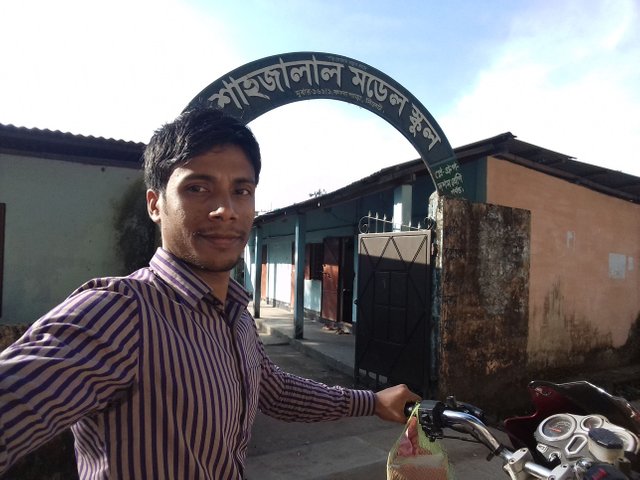 11th School: Shajalal Model School. I could talk with head teacher. He seems will join in the seminar.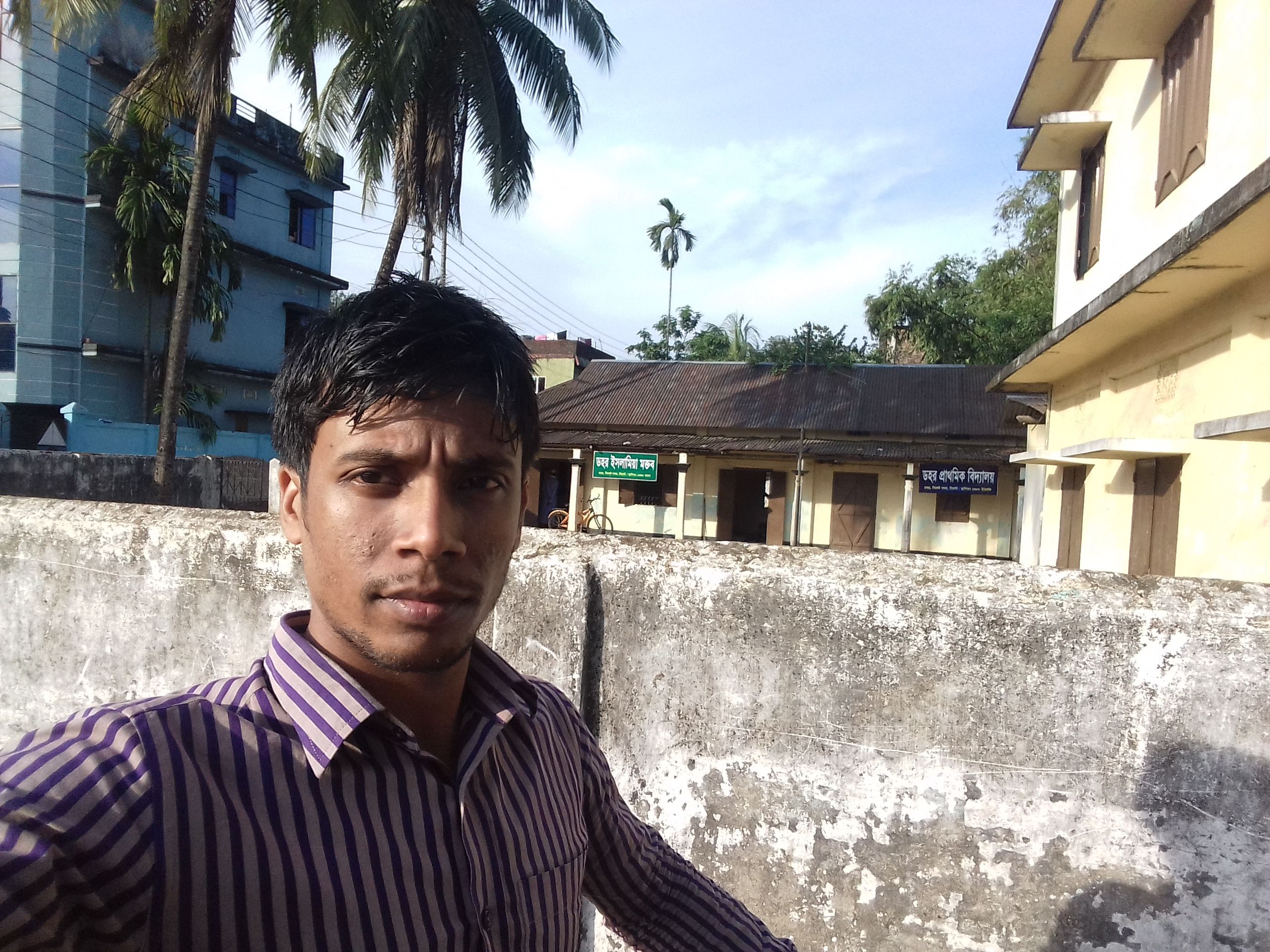 12th School: Dohor Primary School. I was student of the school for 2 years. No school stuff was there to give the letter.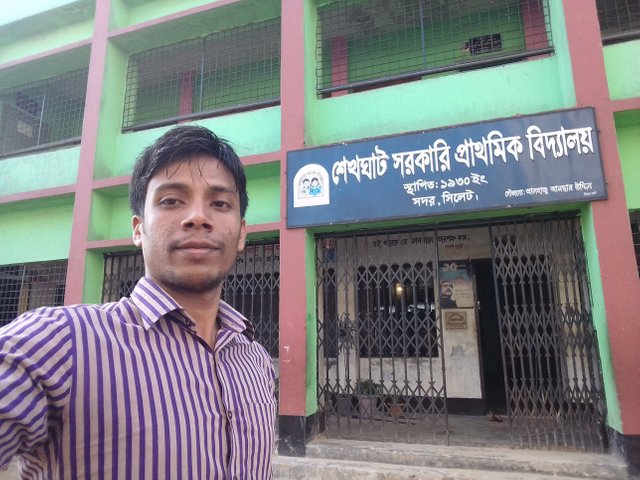 13th School : Shekghat Primary School. The school head teacher was so cooperative and she ensured me to attend in this seminar.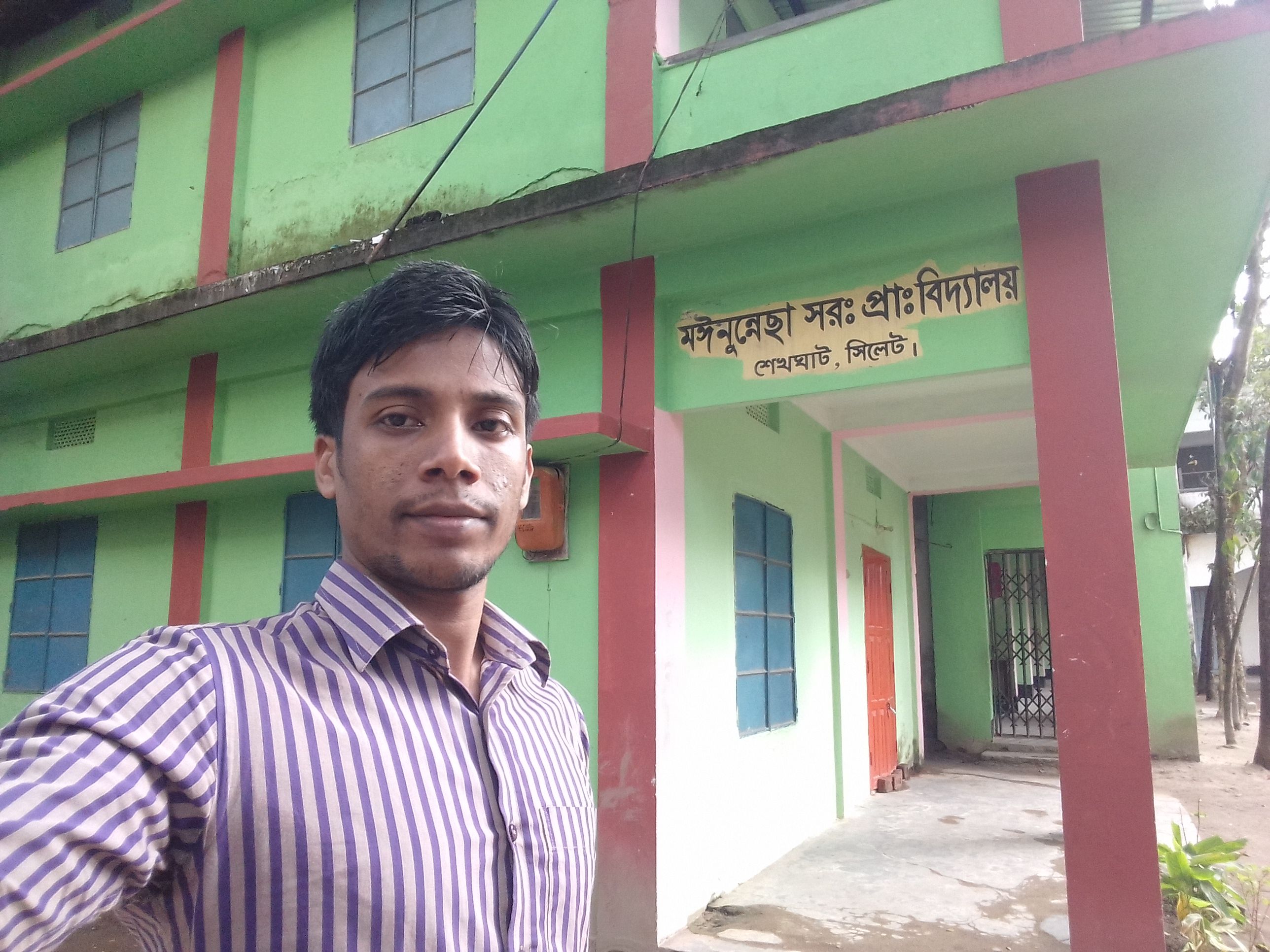 14th School : Momun Nessa Primary School. No one there.
15th School : No One there.
16th hospital: Park View Medical hospital to give invitation letter to chairman of the hospital and a child specialist doctor. But I could find both of them. So I gave the letter to representative and asked them to forward it to them.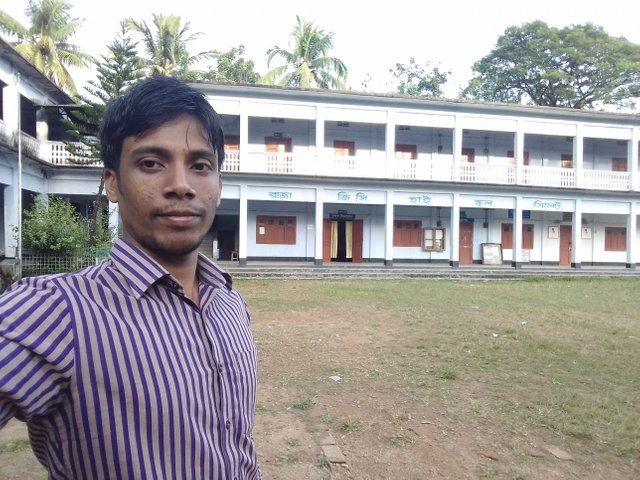 17th School: Rajar J C Primary and High School. I gave invitation letter to head teacher. He said as their teachers are all in vacation so it will be hard to manage a teacher to present in the seminar. Though, he will try to send a teacher replace of him.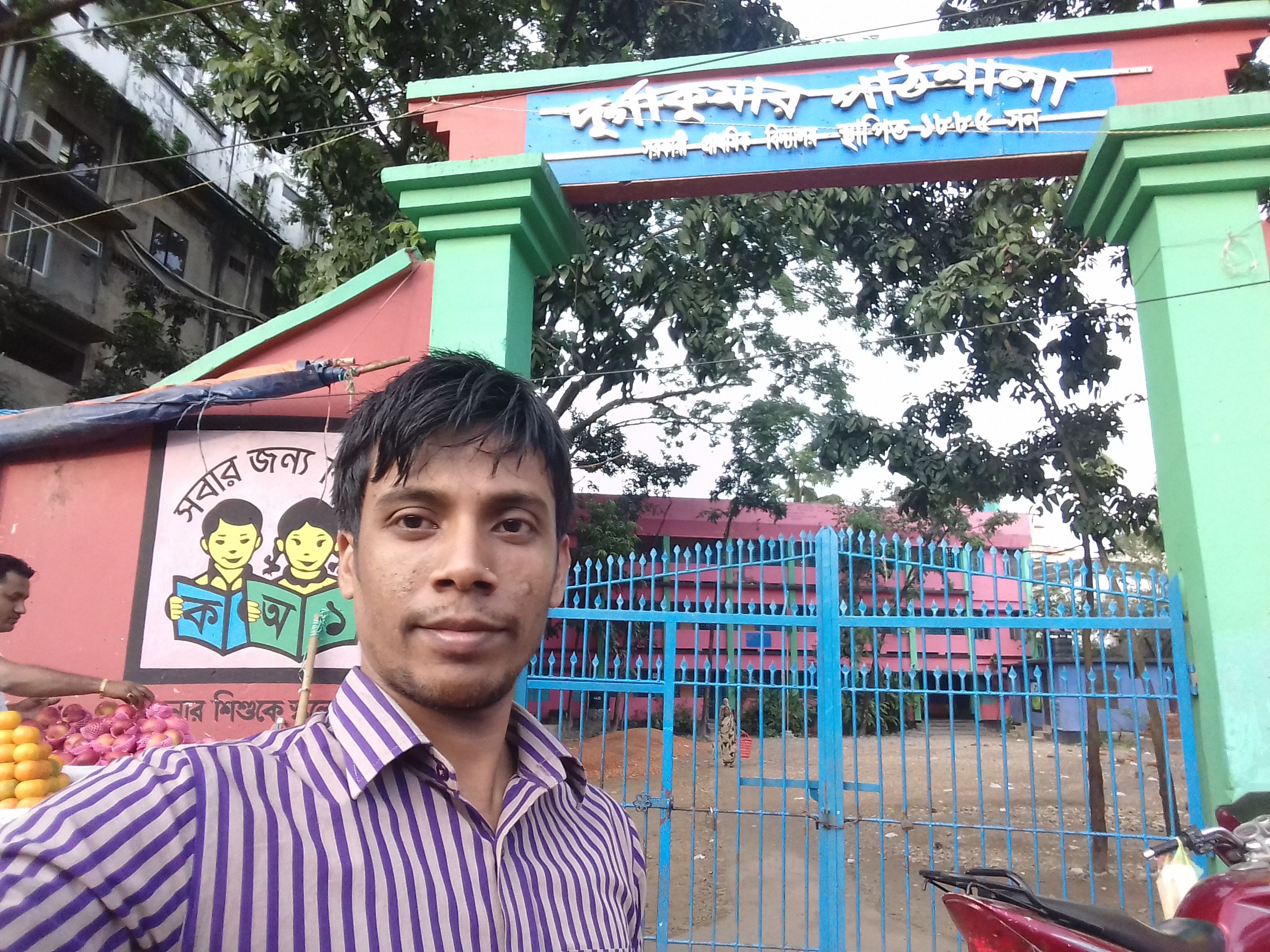 18th School: Durga Kumar Govt School. The School head teacher seems more strict but she behaved very well. She asked few questions regarding the program and later I backed to another school.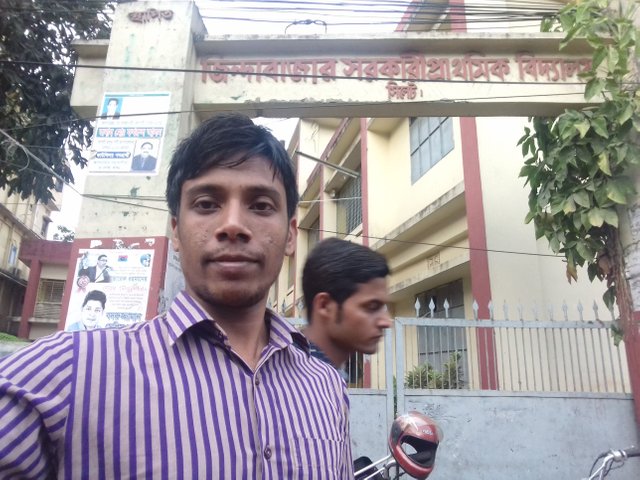 19th School: Jindabazar Govt Primary School. The school is very important to me as primary school books have to be collected from here. It was my last invitation for today and tomorrow I will go Press club to invite reporters. So So many work .
Well, Many school gets autistic children but teachers can't identify sometime the kids are special. They are neglected by classmates and teachers sometimes. We are working to make a chain between special school and normal schools by arranging seminars and the training programs help teachers and parents to know and understand autism better. Most people thinks autistic kids is born when parents have lots of sins . So, Sometimes parents don't take their special kids out of home and they even feel uncomfortable. So many issues we have to address and we are working.

Invitation letter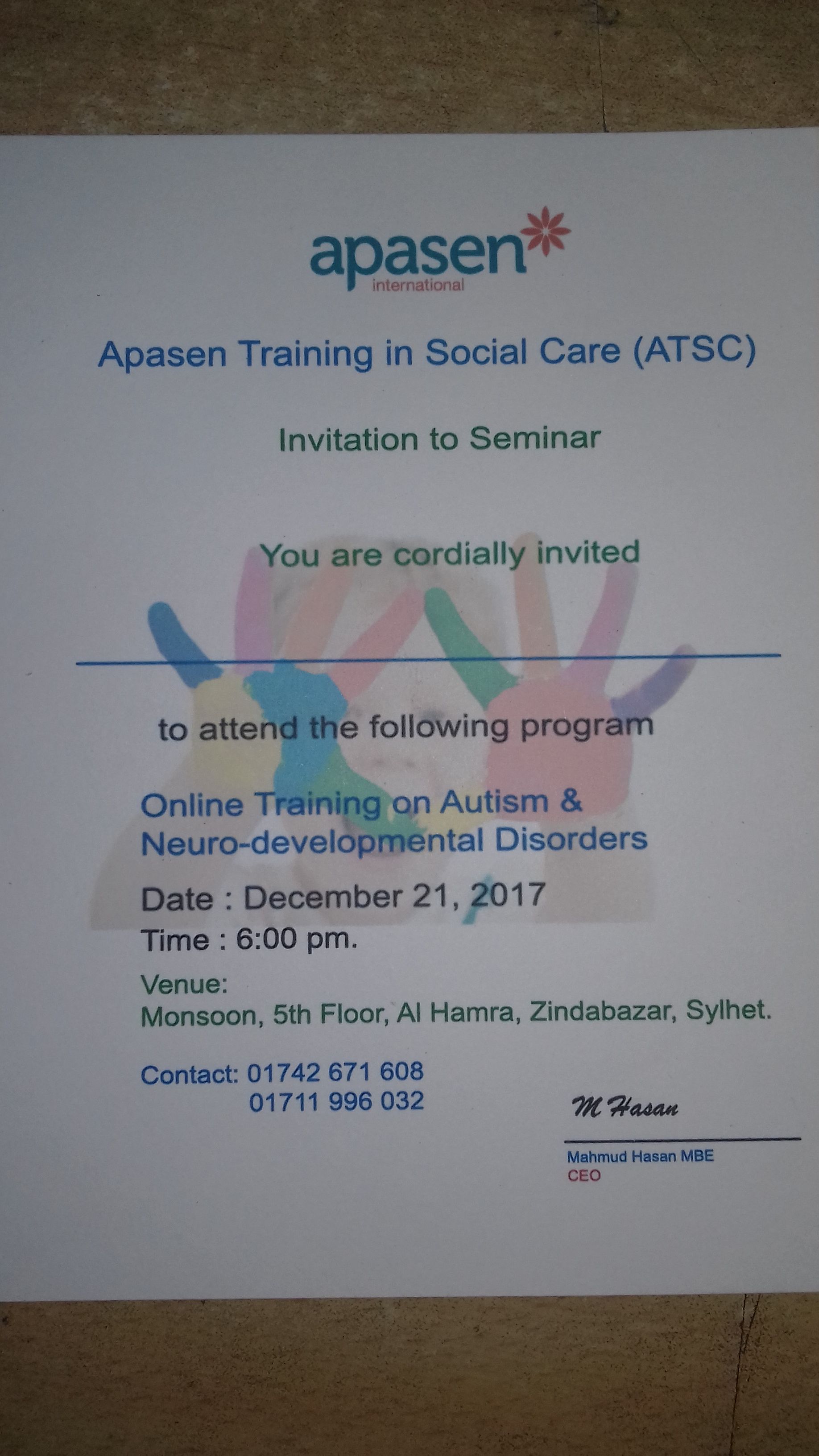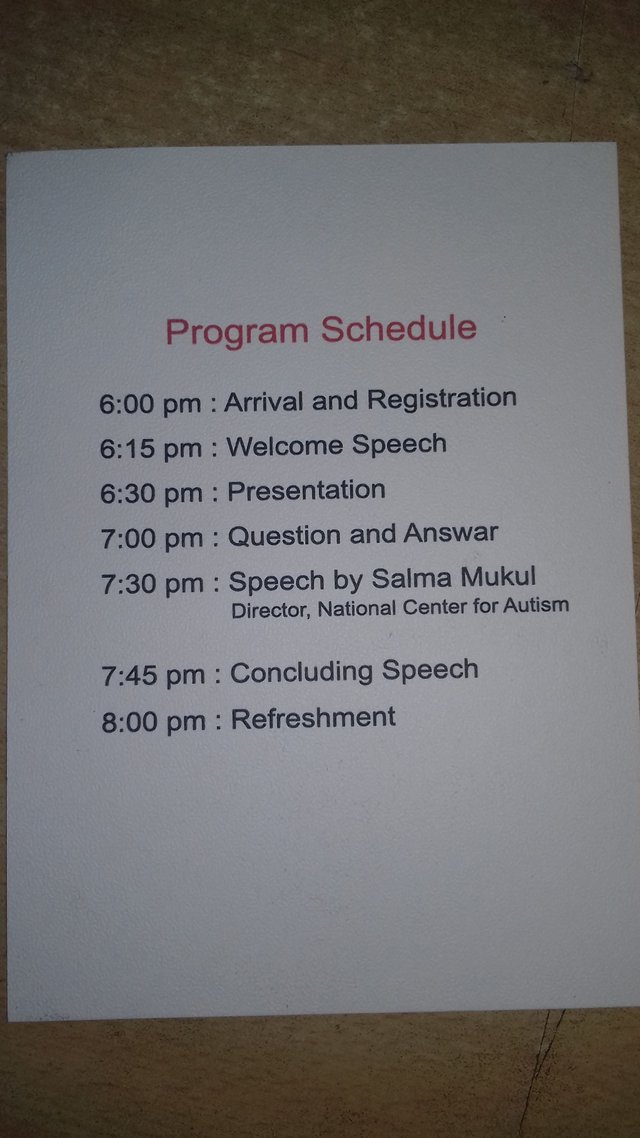 ---
I will share the program update with you. So tired. let's watch a video I made last year for a autistic school I work since 2014. Though the school is very luxury for special children who are from lower income families.
The song credit Source
Read More about our projects
by
@Azizbd
by
@SchoolForSDG4
by
@SchoolForSDG4
by
@Technosgirl
by
@Azizbd
by
@Azizbd
by
@Lindahas
by
@azizbd
by
@SchoolForSDG4
by
@Azizbd
by
@Azizbd
I wish my great friend @Lindahas will get her account back soon. I pray for it my friend.
Keep Supporting me by Resteem and Upvotes.
Please contact me @Azizbd for any information https://steemit.chat/direct/azizbd .
---
Adsactly is a Autonomous Decentralized Society Acting Cooperatively to Leverage You.
|| Twitter || Discord || Steemit ||
---